The Branded Video Essay: How Streaming Services Use Media Criticism as Promotion
Tara Coughlin / University of Texas at Austin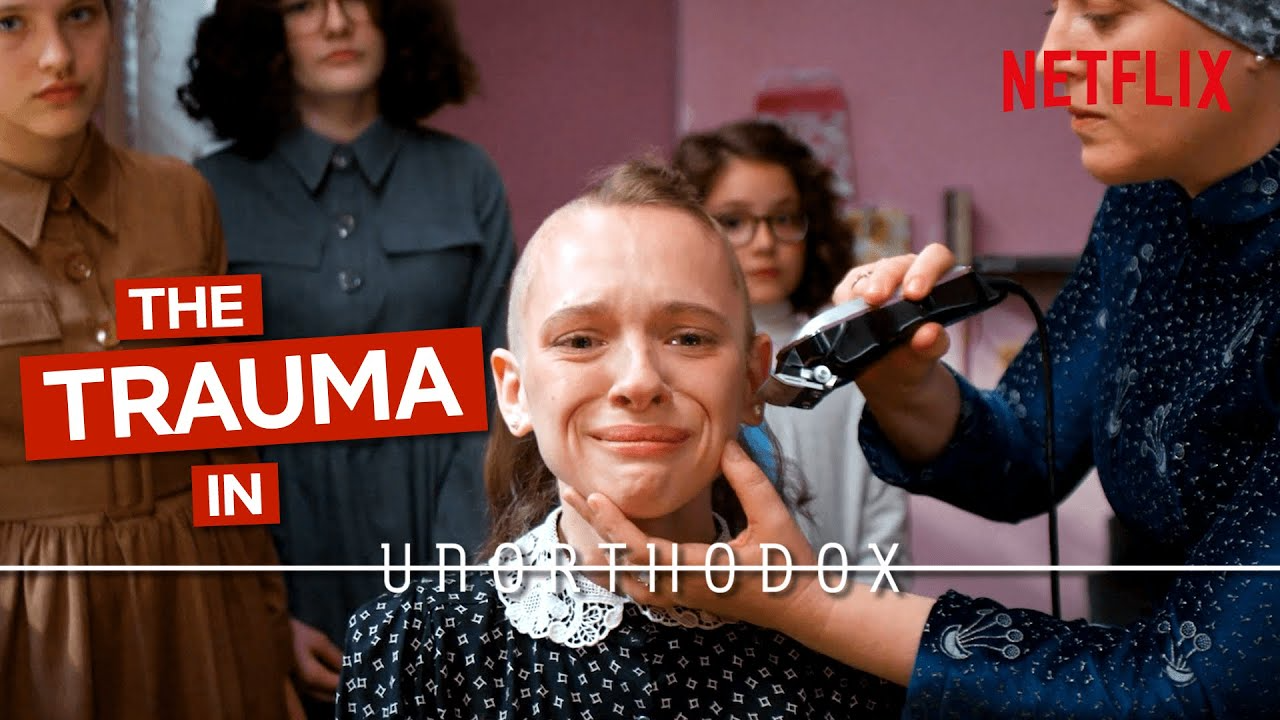 Thumbnail for Sophie Wilkinson's "What Unorthodox Teaches Us About Trauma."
On April 28, 2020 the YouTube channel, Still Watching Netflix, uploaded a video titled, "What Unorthodox Teaches Us About Trauma – Netflix." The video was an analysis of Netflix's 2020 hit series Unorthodox, and how the series depicted generational trauma within the Hasidic Jewish community. More noticeable than seeing a video essay being produced and promoted by the streaming service, however, were the comments below. One comment that was liked by Still Watching Netflix stated, "Whoever decided to do video essays on Netflix shows and movies to promote content deserves a big raise." What is notable here is that the praise was not directed to the writer/narrator of the video, Sophie Wilkinson, but to Netflix for producing the video. This opens an interesting discussion for how streaming services, such as Amazon Prime and Netflix, are using the creative labor of video essayists to produce content that promotes their original series. In this article, I want to examine the differences and similarities between the video essays promoted on Amazon Prime and Netflix in order to explore the branding and marketing tactics being used to monopolize on the recent trend of the YouTube video essay.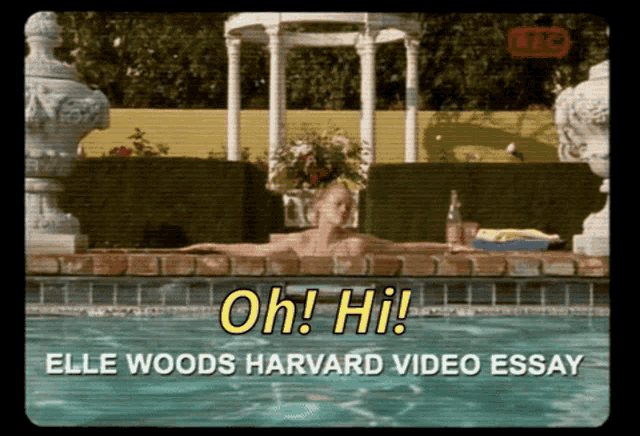 Scene from Legally Blonde (2001).
Between narrative and documentary, theory and remix, the video essay defies easy categorization. Distilled to its most rudimentary function, the video essay is an audiovisual work that advances an argument. While certain video essays can explore an argument through a media object, such as a film, the essayist must be able to understand that object as a specifically audiovisual text and examine it through similar audiovisual means.[1] With the emergence of Web 2.0 – a term originating in 2004 that describes the increased interactive capabilities users had on the internet – practitioners now had the tools and accessibility to edit videographic work that engaged with a media object on its own terms.
While Web 2.0 offered an increasingly democratized digital landscape to create videographic work, the properties of YouTube's platform that encourage self-promotion and branding have ushered in a new age in the video essay genre. According to Wil Williams' "The Video Essays That Spawned an Entire YouTube Genre," Google's purchase of YouTube and implementation of the 2012 Original Channel Initiative coincided with the algorithm shifting to promote content with more watch time rather than clicks. This resulted in YouTube becoming a lucrative platform for more content creators, resulting in higher production values and budgets. The success of these channels, and their unique combination of media criticism and self-branding that proved popular and profitable, led to a wider recognition of the video essay genre, to the point that streaming services are now co-opting the video essay format for the purposes of advertising original streaming content.
With Amazon Prime [2] and Netflix [3] having their own respective video essay playlists, there are noticeable similarities and differences in how these streaming services have produced these video essays. Still Watching Netflix's "Bigger Picture- hot takes on Netflix shows and movies playlist," has video essays that explore myriad topics from documentary aesthetics to trans representation and cover a gamut of original Netflix content. These video essays notably have different writers/voice-over for each video. Contributions range from YouTube video essayist Thomas Flight discussing why Mindhunter (2017-2019) is so compelling to psychotherapist Stella O'Malley analyzing fight scenes in Malcolm and Marie (2021). Amidst paragraph long descriptions about Netflix, or their content, these contributors are given a perfunctory reference in the description box for each video, with a link to their website or Instagram handle.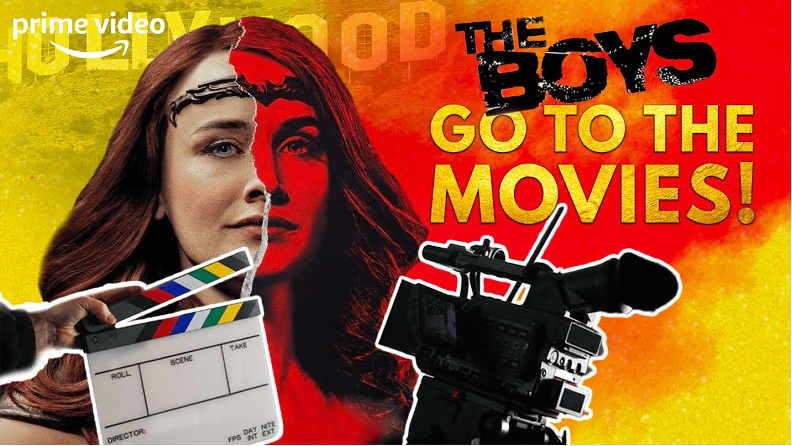 Thumbnail for Full Fat's "How The Boys Lampoon Superhero Cinema | The Boys Season 2 | Prime Video Essay."
Amazon Prime's video essay channel differs from Netflix's in that it is more streamlined to focus on specific content, or themes within their original programming. These playlists include The Takeaway, a video essay series written and narrated by The Take that analyzes the ending to Prime series. Other playlists include The Boys Explained which analyzes each character from the 2019 Prime series The Boys. Unlike Netflix's Bigger Picture playlist of video essays, Amazon's video essays present a more consistent brand by employing the same writers and voice-over artists for each video that is specific to one of their streaming series. The video's also stick to a textual analysis of their content and do not typically incorporate analyses from other critical lenses (politics, psychology, etc.) like Netflix. Much like successful YouTube video essay channels that have branded their content with a specific style and aesthetic, viewers of Prime's video essays will also know to expect a similar feel for each video they watch, thereby reflecting how video essays have been successfully branded within YouTube's platform. For example, in The Take Away there is not only marketing for Prime's original series through the form of critical analysis, but also for The Take itself as each video opens with, "This is The Takeaway, brought to you by The Take…." The success of Prime's tactic is reflected in viewership, which for Prime ranges from 100,000-200,000 per episode – an average amount for video essay channels with a six-figure subscriber count – as opposed to Netflix's which fluctuates from almost 900,000 to less than 5,000.
While YouTube channels like The Take have created a successful business outside the exposure offered by Amazon Prime, other YouTubers are providing their labor with exposure being negligible at best and financial compensation unclear. According to YouTube channel Let Me Explain's video "YouTube is Broken – Let me Explain" YouTubers are not just multitasking practitioners, they are "…the entire outlet itself. While they [YouTube] have us arguing and fighting for our videos and claiming that it's Fair Use, I told you these companies were just going to mimic the content and make it their own…" Let Me Explain proceeds to tell how after being given early access to the Netflix 2018 original series, The Haunting of Hill House, to review, Netflix told him to hold off on uploading it for a week in order to allow time for audiences to see the series. After the suggested time frame, Let Me Explain saw that Netflix had uploaded their own similar video essay. This insight reflects an awareness of the increasing marketing power media criticism holds in the forms of video essays, reviews, and vlogs. Even crediting the content producer is disproportionate, with streaming services providing a single line acknowledgment in the description box while the producer makes short videos promoting the work they've done for these platforms.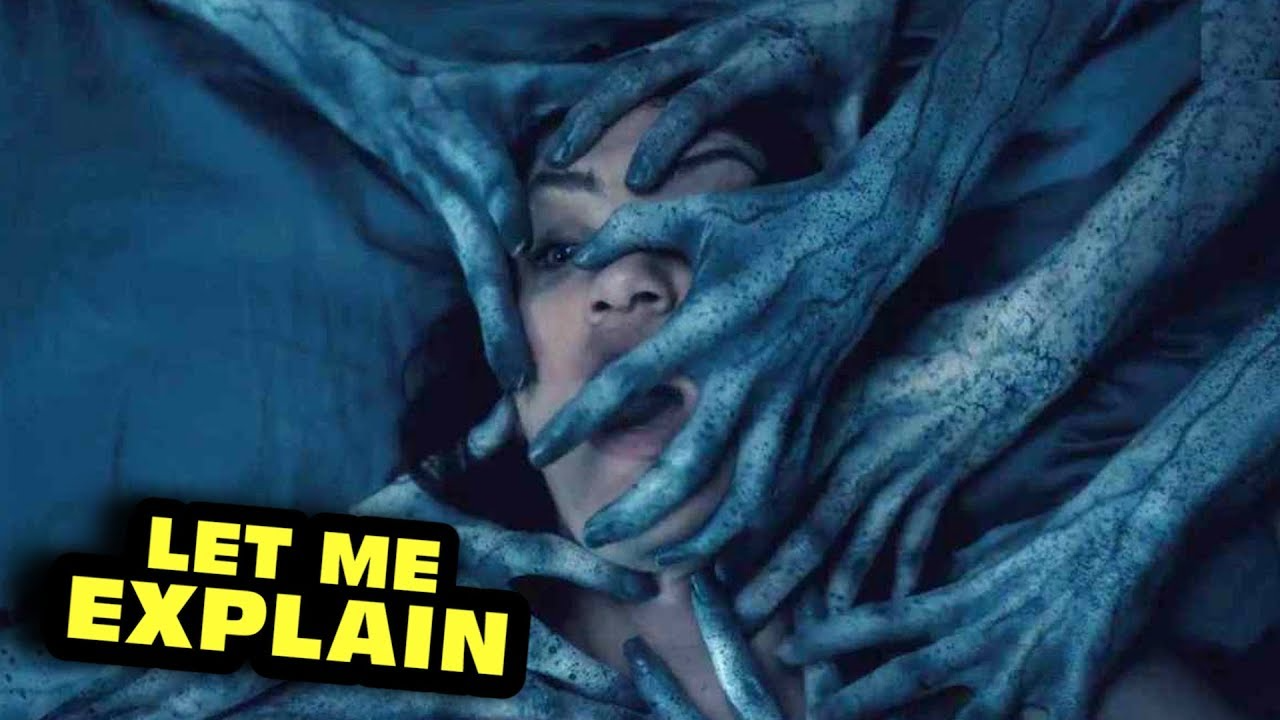 Thumbnail for Let Me Explain's "The Haunting of Hill House Explained in 17 Minutes."
While video essays have historically been the venture of individual practitioners, the use of, and potential exploitation, of these essayists' labor reveals an interesting and somewhat troubling trajectory in the genre of YouTube video essays. As stated earlier, the intersection of the videographic form with the platform's incentive for users to brand and self-promote has further conflated and now the label of a streaming service channel is enough for casual viewers to associate the video's content with the service as opposed to the hired writer. What's left to further explore is how these content producers are being compensated, if at all, for their creative labor. In a time when the video essay as a form has rapidly evolved, those who produce them are now being seen to have skills that are valuable. The potential video essays have as a marketing tool could mean that the voice, and critical component that is inherent to the genre, will be lost in an attempt to make them a promotional product, rather than a critical work of cultural labor. The video essay has always defied easy categorization, but branding and marketing necessitates a simple and streamlined promotional format in order to prompt an affective response from the consumer. The trend of branded video essays is significant for the exposure it gives to essayists, but it is important that these voices are acknowledged and associated with the creators, and not streaming services themselves.
---
Image Credits:
References:
Christian Keathley and Jason Mittell. The Videographic Essay: Criticism in Sound & Image. Caboose. 2016. [↩]
"Video Essays – Prime Video." Amazon Prime Video UK. https://www.youtube.com/playlist?list=PLArcnzmt9veMUIw45aP8Ux656u8_2a6TF. [↩]
"Bigger Picture – hot takes on Netflix shows and movies." Still Watching Netflix. https://www.youtube.com/playlist?list=PLs9aWCCF6Oy4wmb9SSuF-0U5E4vlJT0MO. [↩]