IPTV Piracy and Global Television Distribution
Ramon Lobato / RMIT University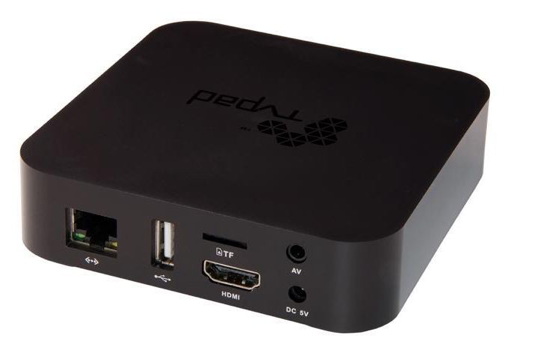 The TV Pad – until recently, one of the most popular Chinese IPTV streaming boxes
From apps and portals to streaming sticks and smart TVs, the world of television distribution grows more complex every day. The advent of internet-distributed television – and the associated phenomenon of cord-cutting – has significantly changed the way people access, discover and experience content.
This distribution revolution is not confined to the formal sector. Television piracy has also been evolving rapidly, producing new technologies, viewing practices and business models that are shaping global television culture in their own particular ways.
Take the example of IPTV (internet protocol television) piracy – a new form of subscription television piracy. IPTV piracy involves paid subscriptions to unauthorized channel providers that charge around US$10-$30 per month for access to hundreds, sometimes thousands, of international channels, delivered over the internet.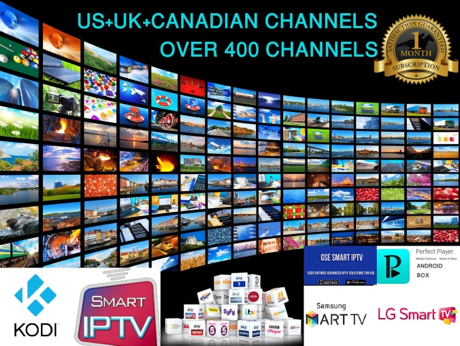 A typical IPTV subscription advertisement on eBay
Users receive these channels in a number of ways. One popular option is an open-source media player like Kodi or Perfect Player. Another option is an Android TV box. Higher-end boxes often come bundled with a customised OS and a built-in subscription to a pirate IPTV provider, costing around US$150-$250 for the whole package.
Here is an example of how a pirate IPTV subscription service works:
IPTV piracy is different from earlier forms of subscription TV piracy, such as smart-card hacking. Pirate IPTV providers do not just redistribute one particular pay-TV service; they aggregate feeds from different providers around the world. In this way, most pirate IPTV services are able to offer a very diverse range of international channels in one package – from Hong Kong, Japan, Turkey, Greece, UK, US, Canada, India, Pakistan, and almost anywhere else you can think of.
IPTV piracy is also unlike peer-to-peer downloading/torrenting. Torrents are free and open-source, whereas IPTV piracy is a commercial enterprise operating through closed, managed networks. The kind of content being distributed is also different. As Evan Elkins notes, "live piracy" is for those who want to watch real-time channel feeds (especially sports and news), rather than on-demand movies and TV series.
International Take-up and Crackdown
It is impossible to gauge the scale of IPTV piracy with any accuracy, given its informal nature. However, recent research gives us some clues as to the take-up in particular parts of the world.
The network analytics company Sandvine estimates that 6.5% of North American households are streaming content from "known subscription television piracy services."
Sandvine identifies demand for four kinds of content – sports, news, premium and diasporic TV – as being the main drivers of this activity, based on their analysis of network traffic.
This seems like an accurate reading based on my observation of the IPTV scene. The thriving IPTV community on Reddit includes sports fans (who want cheap access to sports events normally restricted to pay-TV), news junkies (who want international news channels not available in their local cable/satellite systems), and expats seeking television from home.
Nonetheless, there are noticeable differences between countries when it comes to IPTV use.
For example, in the United Kingdom IPTV is especially popular among soccer fans seeking cut-price access to live broadcasts. Pirate subscriptions and boxes offering access to English Premier League matches are widely advertised on social media.
In response, the EPL has been actively cracking down on TV box vendors in the UK, and in key overseas markets such as Singapore and Thailand.
In the United States, the satellite TV provider Dish Network has also been waging its own enforcement campaign, launching a series of lawsuits against pirate IPTV operators. In its sights are box providers such as Spider TV, Tiger Star and Loolbox that offer Arabic channels exclusively licensed to Dish in the US.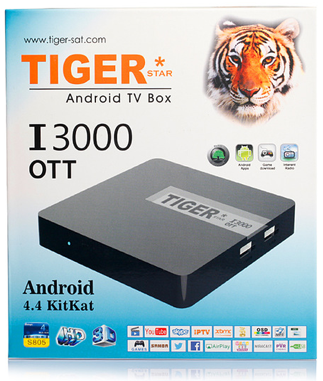 Tiger Star TV – a popular Android TV box
There is also a long history of rights-holder enforcement actions against Chinese IPTV operators, stretching back to at least 2012. These cases often relate to the illegal rebroadcast of Hong Kong-based channels through set-top boxes sold in overseas Chinese communities.
Indeed, China appears to have an unusually dense and complex ecology of informal IPTV services. As Michael Keane has noted, "the set-top box is now the default technology for accessing Chinese programming overseas." [1] Elaine Zhao has described how jailbroken Xiaomi Mi Boxes are a popular choice for app-based TV piracy in China. [2]
A New Kind of Global Television?
As these observations suggest, IPTV piracy has a cultural history embedded in diasporic media – with elements of geek culture and commercial pay-TV piracy thrown in.
Notwithstanding their clearly illegal nature, these IPTV services are of interest to media scholars seeking to understand changes in global television flows. What does the growth of streaming piracy in general – and IPTV piracy in particular – mean for the distribution of international television channels? And what might it mean for how we study and theorise "global television"?
It is too early to tell, but I for one will be monitoring the world of IPTV for answers to these questions.
Image Credits:
1. The TV Pad – until recently, one of the most popular Chinese IPTV streaming boxes
2. A typical IPTV subscription advertisement on eBay
3. Tiger Star TV – a popular Android TV box
Please feel free to comment.
Michael Keane, "Disconnecting, Connecting, and Reconnecting: How Chinese Television Found Its Way Out of the Box," International Journal of Communication, vol. 10 (2016), p. 5439. [↩]
Elaine Zhao, "The Bumpy Road Towards Network Convergence in China: The Case of Over-the-Top Streaming Services," Global Media and China, vol. 2 (1), pp. 28-42. [↩]