Xenofobia y Mitos en la Cobertura Televisiva de la Selección Nacional Mexicana
por: Jorge Alberto Calles-Santillana / Universidad de las Américas, Puebla
(for English, click here)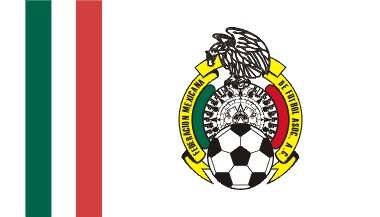 La Federación Mexicana de Fútbol
En enero de 2003, Ricardo Antonio Lavolpe fue nombrado director técnico de la selección nacional de fútbol, cargo que había dejado vacante Javier Aguirre después de la Copa del Mundo de Corea-Japón. La Federación Mexicana de Fútbol (FMF) anunció el nombramiento luego de que Luiz Felipe Scolari — quien dirigió a la selección brasileña que se coronó campeona en Corea — y Hugo Sánchez — el mejor jugador mexicano de los últimos 30 años — retiraron sus candidaturas a pesar de haber participado en una primera etapa de entrevistas con los federativos. Pocos días después, Hugo Sánchez emprendió una guerra verbal en contra de Lavolpe argumentando que su carrera había producido resultados pobres. Sin embargo, el enojo de Hugo era producido por la profunda enemistad que él y Ricardo habían desarrollado a finales de los 70s, cuando jugaban, él para la Universidad Nacional y Lavolpe para el Atlante, y que profundizaron cuando, a su regreso de España, Hugo jugó para el América, bajo la dirección de Ricardo.
La cobertura deportiva, especialmente la de la selección nacional de fútbol, ha sido un área de disputa entre las dos cadenas nacionales de televisión más importantes de México, Televisa y Televisión Azteca. El fútbol es el deporte más popular de México y la transmisión de los partidos de la selección nacional genera un ambiente emocional como ninguno otro evento nacional, incluyendo la celebración de El Grito de la Independencia y el informe presidencial. Las televisoras apelan a ese contexto emocional para atraer audiencias, patrocinadores y ganar credibilidad. Televisa es la empresa dueña del equipo América y promueve fuertemente sus intereses al interior de la FMF para favorecer los negocios relacionados con su equipo. Televisión Azteca, por su parte, forma alianzas con grupos políticos opositores a Televisa al interior de la Federación. La selección nacional deviene, por tanto, en objeto de luchas políticas y simbólicas. La designación del técnico nacional, sus convocatorias y resultados han sido por muchos años, arenas de batallas entre las empresas.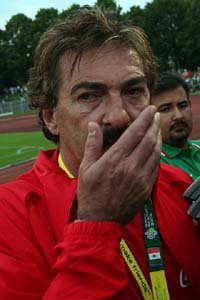 Ricardo Antonio Lavolpe
El período de Ricardo Antonio Lavolpe no fue la excepción, pero tuvo sus particularidades. Lavolpe, argentino de nacimiento y naturalizado mexicano, es ampliamente reconocido en México por ser, quizás, el entrenador activo del medio con mejor conocimiento del juego, sus técnicas, tácticas y estrategias. Sin embargo, también es conocido por su personalidad ruda y su carácter voluble e irascible. En sus ataques iniciales, Hugo Sánchez destacó que la personalidad de Lavolpe era inconveniente para asumir la responsabilidad de dirigir a jóvenes que representarían al país y, sin expresiones xenófobas explícitas, dijo que había "entrenadores mexicanos más capaces que él". A partir de allí, la época de Lavolpe se vería afectada por expresiones xenófobas, unas veces más obvias que otras, y la discusión sobre el futuro de la selección mexicana quedaría enmarcada por argumentos nacionalistas y xenófobos. Dado que el debate fue iniciado por Sánchez, la discusión reforzaría el mito del papel de los "grandes hombres" en el desarrollo de la historia. Una presuposición presente en el discurso era que la selección no progresaría liderada por un argentino. Tendría que hacerse cargo de ella un mexicano probadamente exitoso, como Hugo. Las diferencias de opinión de las cadenas televisoras no fueron claras en este caso. El discurso nacionalista fue retomado por comentaristas de ambas empresas. En ambos lados, también, algunos comentaristas — los menos — rechazaron las premisas excluyentes del debate.
Por sus resultados, el período de Lavolpe fue de claroscuros. La selección obtuvo importantes éxitos. Consiguió por primera vez Ens. Historia, por ejemplo, ganar un torneo oficial de la FIFA (Copa Confederaciones), ser clasificado como el cuarto mejor equipo del mundo y ser considerado cabeza de serie en sorteo de la Copa del Mundo de Alemania. Sin embargo, también tuvo tropiezos muy fuertes. Su pobre actuación en la primera fase del Mundial, seguida por una rápida eliminación en octavos de final. También fue incapaz de superar a los Estados Unidos en su territorio, en la fase eliminatoria hacia la Copa del Mundo.
Sin embargo, los comentaristas y aficionados se ocuparon mayoritariamente de los fracasos y prestaron poca atención a los éxitos. Tras cada fracaso, Sánchez encendía la mecha del discurso xenofobito y los programas deportivos le hacían eco. En 2005, Lavolpe convocó a Antonio Naelson "Zinha", jugador de origen brasileño, nacionalizado mexicano, para la fase eliminatoria propiciando que el debate alcanzara su punto álgido. Comentaristas de ambas cadenas expresaron su desacuerdo y echaron a andar encuestas sobre si los jugadores nacionalizados deberían ser convocados o no. La mayoría estuvo en desacuerdo. Asimismo, los noticieros deportivos incluyeron entrevistas callejeras en las que la mayoría de los entrevistados se oponían al desplazamiento de jugadores "mexicanos" por "extranjeros." Las secciones deportivas de las páginas electrónicas de los diarios nacionales y los blogs deportivos se cargaron de comentarios xenófobos y referencias despectivas a la nacionalidad argentina de Lavolpe. Varios entrenadores mexicanos fueron también entrevistados y sólo unos cuantos rechazaron la xenofobia, destacando Manuel Lapuente al calificar de discriminatoria a cualquier política que excluyera a jugadores nacionalizados.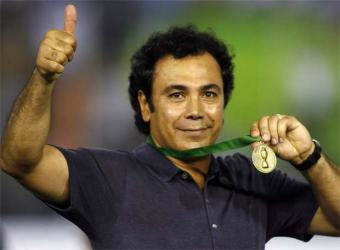 Hugo Sánchez
Tras el fracaso de Alemania, la Federación no renovó el contrato a Lavolpe e inició un nuevo proceso para elegir director técnico. Tal como se esperaba, Hugo Sánchez fue escogido a pesar de que su historial como entrenador no es tan bueno como el de jugador y que sus últimos resultados habían sido negativos. El anuncio fue hecho de manera espectacular en ambas cadenas, las que han llamado al período "La Era de Hugo". Los comentarios en las páginas electrónicas y los blogs están, ahora, cargados de elogios para Sánchez. La mayoría de los aficionados da por sentado que el asenso de Hugo, "el gran hombre", repercutirá, por necesidad, de manera positiva en la futura actuación de la selección.
Este episodio ilustra cómo la cobertura del fútbol en México no está exenta de valores culturales. En una época en la que las comunidades imaginarias nacionales pierden capacidad de apelación y son sustituidas por múltiples representaciones culturales, las competencias deportivas internacionales adquieren un poder simbólico especial. En México, la cobertura de la selección nacional de fútbol se ha convertido en un evento importante para la recreación del nacionalismo. Pero, como hemos visto aquí, el potencial semántico de los discursos a través de los que la identidad nacional es construida puede conducir a las audiencias a confundir nacionalismo con chauvinismo y a desarrollar actitudes y conductas discriminatorias. En los últimos cuatro años, la designación de un director técnico argentino de nacimiento, de personalidad ruda e irascible, motivó manifestaciones xenófobas entre los miembros de la comunidad futbolística y los aficionados y reforzó mitos que por mucho tiempo han formado parte de la cultura mexicana y, particularmente, de la cultura política.
El asunto reclama la reflexión de los profesionales de los medios y la comunidad académica.
Imágenes
1. La Federación Mexicana de Fútbol
2. Ricardo Antonio Lavolpe
3. Hugo Sánchez
Jorge Alberto Calles-Santillana es profesor en la Universidad de las Américas, Puebla.
---
---
---
by: Jorge Alberto Calles-Santillana / Universidad de las Américas, Puebla
In January, 2003, Ricardo Antonio Lavolpe was appointed as the head coach of the Mexican national soccer team, filling the vacancy left by Javier Aguirre after the World Cup in Korea-Japan. The Mexican Soccer Federation (FMF because of its initials in Spanish) made the anouncement after Luiz Felipe Scolari — who served as the head coach of Brazil, the world champion — and Hugo Sánchez — the most important and famous Mexican player in the last 30 years — withdrew their candidacies even though both had interviewed with the searching committee, in the first stage of the process. A few days later, Hugo Sánchez launched a verbal war against Lavolpe claiming his career as a coach had produced poor results. However, Sánchez's anger stemmed from an ancient animosity he and Lavolpe had developed in the late 70s, when Hugo played for the National University and Lavolpe for Atlante, and deepened when their paths coincided again in América [a Mexican team], Sánchez as a player and Lavolpe as a coach.
The broadcasting of sports, especially of the national soccer team, has been a field of disputes between the two largest and most important television networks in Mexico, Televisa and Television Azteca. Since soccer is the most popular sport in Mexico, its broadcasting develops a unique emotional appeal as no other national event, including the celebration of El Grito de la Independencia and the annual presidential speech on the state of the nation. Both networks take advantage of that emotional environment to attract audiences, sponsors, and build credibility. Televisa owns América, one of the most popular teams in the national league, and promotes its interests within the FMF in order to propel its América-centered bisinesses. Television Azteca, on the other hand, aligns with political groups that oppose Televisa within the Federation. The national soccer team becomes, consequently, an issue for political and symbolic struggles. The selection of the head coach, his lists of players called to the team, and the team's results have been, for a long time, a field of war for both networks.
Ricardo Antonio Lavolpe's tenure was not an exception, but had its particularities. Lavolpe, widely recognized in Mexico as the active coach who knows the game the best, its techniques, tactics, and strategies, is an Argentinean-born and naturalized Mexican. However, he is also well known by his rude personality and his volatile and irascible temper. In his first verbal bursts, Hugo Sánchez evaluated Lavolpe's pesonality as non-suitable to the responsibility to lead a group of young people who would represent their country and, without explicit xenophobic remarks, emphazised that "we have plenty of Mexican coaches better than him." From that on, Lavolpe's tenure would be affected by xenophobic comments, some times more explicit than others, and the discussion regarding the future of the Mexican soccer team and league would be framed by patriotic and xenophobic arguments.
Since Sánchez kicked the debate off, the myth of the role of the "great men" in the making of history would be underscored throughout the discussion. An important assumption was that the national team would not progress under the leadership of an Argentinean. A Mexican with a successful track record, like Hugo Sánchez, should take over. The differences of opinion between the two networks were not neat in this particular case. The nationalist discourse was taken up by commentors in both institutions. Some commentors in both networks — a minority — would reject the excluding premises of the discussion.
Because of its results, Lavolpe's tenure was characterized by ups and downs. The team obtained great victories and was able, for the first time in its history, to win an official FIFA-organized international tournament, to be ranked as the fourth best team in the World, and to deserve a number one-seed in the 2006 World Cup lottery. However, it also had remarkable failures. A poor performance in the first round of the World Cup, followed by a quick elimination in the second round, was the most relevant of them. In addition, Lavolpe's team was not able to defeat the United States in its territory in the qualifying process to the World Cup.
However, the networks' commentors and fans focused mostly on the failures and ignored the successes. After every bad result, Sánchez relit the wick of the xenophobic discourse and the television sports programs would echo him. In 2005, during the qualifying process, Lavolpe called to the team Antonio Naelson, "Zinha," a Brazilian-born player who had naturalized as Mexican, escalating the discussion up to its pick. Commentors in both networks disapproved of Lavolpe's decision and launched surveys on whether the naturalized players should be called to play for the national team. Most of the people disagreed. Sports newscasts included a number of on-the-street interviews where the majority of people did not accept that "foreign" players displaced "Mexican" ones. Sport sections in the websites of national newspapers and sports blogs were loaded with xenophobic remarks and derogatory references to Lavolpe's Argentiness. A number of Mexican coaches were also interviewed and just a few rejected the xenophobyc discourse. Among them, Manuel Lapuente, head coach of América at that moment, was the most explicit. He said that any policy excluding naturalized players was discriminatory.
After the failure of the team in Germany, FMF did not renew Lavolpe's contract and began a new search for a head coach. As expected, Hugo Sánchez was selected even though his career as coach does not equal his career as a player and his last results were really negative. Both networks made the announcement in a spectacular fashion. They have called this new period as "Hugo's Age." Now, websites and sports blogs have plenty of praised comments on Sánchez. Most of the fans take for granted that the appointment of Hugo, "a great man," will affect positively the future performance of the national team.
This episode illustrates that soccer television broadcasting is not exempt from carrying cultural values. In an age when national imagined communities are losing appeal and are substituted by a number of particular cultural representations, the symbolic power of international sports competitions increases. In Mexico, the coverage of the national soccer team has become an important event for the display and reinforcement of nationalism. But, as illustrated, the semantic potential of the discourses that shape the national identity can drive the audiences to conflate nationalism with chauvinism and develop discriminatory attitudes and conducts. During the last four years, the appointment in Mexico of an Argentinean-born head coach, with a rude and irascible personality, prompted xenophobic bursts from members of the Mexican soccer community and fans as well, and reinforced myths that for long time have been part of the Mexican culture and, particularly, the political culture.
This phenomenon deserves attention by both media professionals and the academic community.
Image Credits: (located in primary Spanish text)
1. The Mexican Soccer Federation
2. Ricardo Antonio Lavolpe
3. Hugo Sánchez
Autor: Jorge Alberto Calles-Santillana is a professor at the University of the Americas, Puebla.