I Need To Tell You Something: The Confessional Mode In Television
Alex Remington / University of Texas at Austin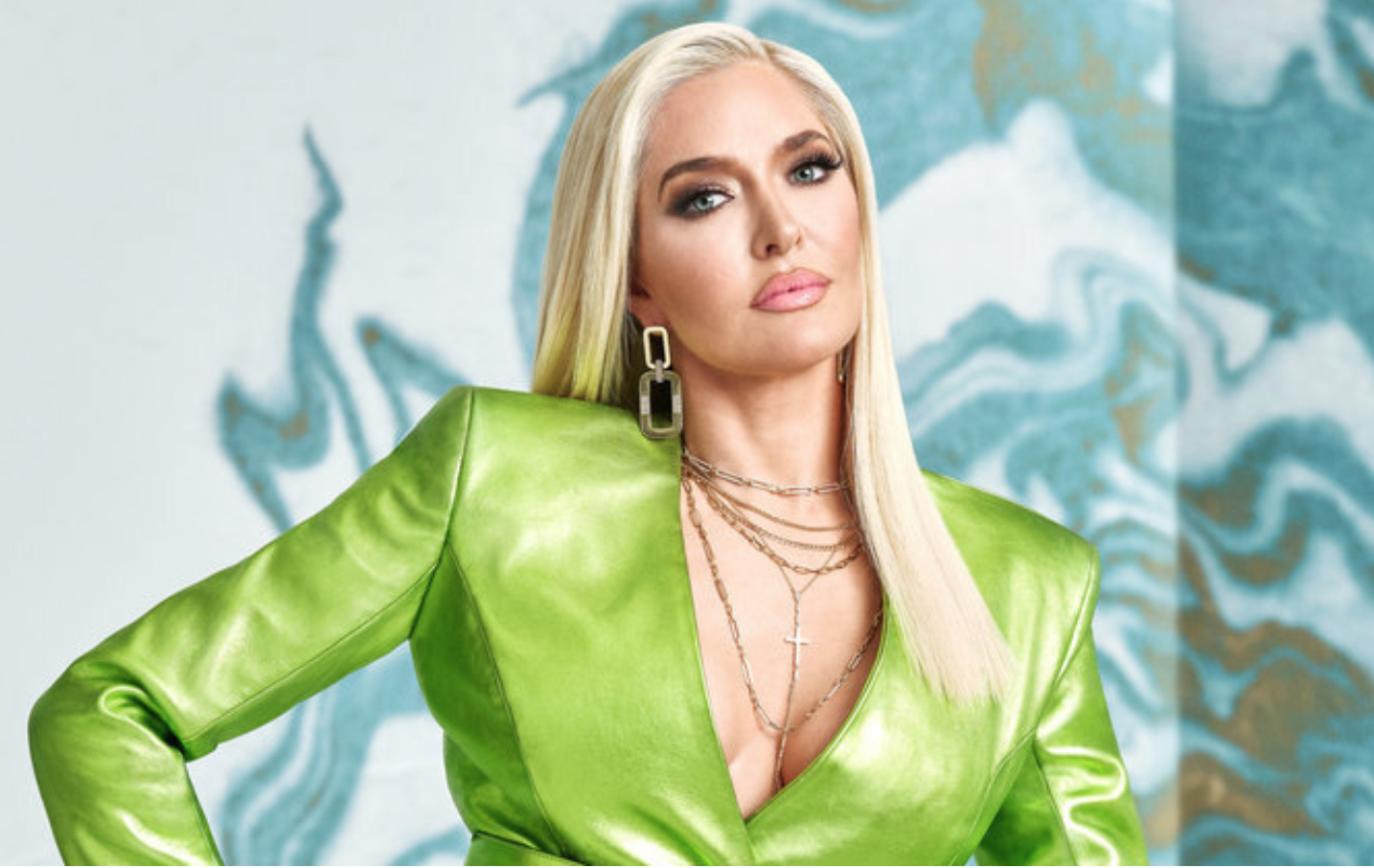 Erika Jayne Promotional Still in Variety.
In the latest season of The Real Housewives of Beverly Hills (Bravo, 2010-), cast member Erika "Jayne" Girardi's storyline revolves around the complicated legal issues facing her and her husband, high-powered attorney Thomas Girardi. Much of the allure for the show's eleventh season—as a direct result of the allegations against the Girardis—is the high-stakes drama of revelation, with questions ranging from what she knows to when she knew to whether or not she will implicate herself in an alleged fraud. Promises of relief stud this spectatorship, as well: drenched in lurid details, her confessional moments will soothe voyeuristic inclinations and confirm different suspicions for different viewers. Needless to say, watching the unfolding drama and pouring over Erika's every statement is equal parts compelling and ethically murky.
Confessional practices, while not new, have become a fixture of contemporary media cultures. From speaking one's truth on The Oprah Winfrey Show (1986-2011) to consuming police-driven confessions via the Law and Order franchises (NBC, 1990-), the practice of transparency moves viewers to follow narratives via the confessional device. Podcasters, influencers, and production companies of all stripes have also realized the cultural and economic value of sharing troves of personal information, creating innumerable products that cater to our desire to hear and share increasingly more. While I will focus on television for the sake of clarity, it is worth pointing out that social media is bound to and structured (to a degree) by confessional practices; the normalization of confession via social media and digital communication more broadly has invariably shaped contemporary televisual habits. Confessional discourse, moreover, should not be conceived as "good" or "bad," but as a complicated mode that actively shapes cultural norms, viewer expectations, and consumption practices. There are multiple reasons for this, so I want to briefly draw attention to several ways of thinking through the mediated confession. What shapes the confession as a cultural form? What affective dramas and fantasies play out in this ubiquitous space? How do we conceive of the aesthetic dimensions of the public-private discourse? Looking at these cultural and aesthetic considerations will help us better comprehend—and potentially better navigate—the forces structuring confessional logics.
Season 11 Trailer for The Real Housewives of Beverly Hills .
The works of Michel Foucault provide one starting point for understanding the confessional's histories. The confession has clear roots in religion, where it was used for the creation and maintenance of a person's morality. Speaking the truth about oneself to another person allowed the speaking subject to create an "objectivization of the self by the self," which is essentially an avatar that could be offered up for judgment, discipline, and alteration. [1] Closely allied with this splitting of subjectivity are technologies of the self, which Foucault argues are self-management exercises used for the acquisition of emotional states like purity, health, and happiness. [2] Taken together, the confession as cultural form involved making one's self known through revelation for the purposes of adjustment towards sanctioned moral outcomes. The promised rewards for this perpetual speaking and adjustment were nirvana-like emotional states.
Religious confessional practices slowly found their ways into the legal and medical industries. The judicial system wielded confessional logics to extract incriminating thoughts and behaviors while offering absolution, and the psychiatric confession demanded talk to ostensibly create better health. [3] As in the religious confession, a watchful eye controlled the revelatory proceedings: legal codes and medical norms, and those responsible for their creation, dictated which aspects of a person's self necessitated adjustment. The legal and medical industries, moreover, became increasingly mediated throughout the 20th and early 21st centuries. From coverage of the OJ Simpson trial to shows like Celebrity Rehab with Dr. Drew (VH1, 2008-2012) and Nancy Grace (HLN, 2005-2016), the confession entered prime time across the American media landscape. Importantly, the events of 9/11 contributed to the welding of confessional logics to media goods and practices; disclosure-as-security created substantial business opportunities. [4] The call for increased national security triangulated legal/medical "wellness" with capital, and personal transparency to broader publics became both desirable and a norm.
Thus embedded in our cultural fabric, the mediated confessional becomes rich in aesthetic meaning. Whether it is a Housewife tearing up or a tight shot of a male contestant professing their love for a Bachelorette, the body and its sensations play a starring role in confessional media. Setting aside purely financial considerations, one interpretation is the confession works as a body genre. Film theorist Linda Williams points to the sensational body in genres like horror, pornography, and melodrama. Part of the appeal of these genres, for Williams, are the ecstatic bodies on screen and the spectatorial pleasures of watching these excessive displays of emotion. Williams makes a provocative point about the enduring popularity of sensual genres: they persist because they are sites for "cultural problem-solving" and belief. [5] We return, in other words, to the same media spaces because we believe they offer the potential for emotional ecstasy—much like religion offers access to abstract emotional states. It might be that confessional-driven media operates similarly to these body genres. Undisciplined aesthetics and responses seem deeply attached to the confession: crying or sobbing, horror or disgust at "bad" confessions, warmth when a sexual partner confesses feelings. With its ubiquity, the public confession in media—especially its lack of mannered bodily performance—touches a cultural nerve and encourages repeat visits.

The Real World Homecoming: New York Page on Paramount+.
The confessional form is also a device that gave rise to new forms of televisual storytelling and spectatorship. The Real World (MTV, 1992-2017; Facebook, 2019; CBS, 2021-) notably employs scenes of cast members speaking directly to cameras about recent emotions, thoughts, and behaviors to move the plot forward over multiple episodes. We see this confessional form of storytelling become a fixture in innumerable television shows, particularly reality-based programming, but it has also appeared in fictionalized storytelling. Sex and the City (HBO, 1998-2004) had its main character, Carrie Bradshaw, speak directly to the camera during its first season to provide commentary on plot elements. Fleabag (BBC, 2016-2019) is particularly rife with confessional practices, especially of the religious variety. With the confessional form, viewers are placed in the role of clergy, judge, and psychiatrist, essentially "hearing out" what television characters have to say about unfolding action. Nowhere is this clearer than in the current season of The Real Housewives of Beverly Hills, where we adjudicate Erika Jayne's involvement by listening to every word delivered and comparing this to other sources of information covering the scandal. Housewives reunion shows, along with Watch What Happens Live (Bravo, 2009-), provide additional fodder to whet our spectatorial appetites. The confessional device creates a puzzle, and we are putting the pieces together.
All of this is to say the confessional form within television is complicated; there are concrete lineages and emotional valences. On the one hand, there can be a cathartic, excessive sensuality to delivering and consuming public-personal information. In this case, those delivering the information retain some control over their personal stories in a culture fraught with data extraction and systemic exploitation, and viewers experience bodily pleasures by repeatedly consuming confessional revelations. It can, of course, feel easier to disclose information if a cultural product does so first, and television remains an important site for such revelations. It is also easy to see how watching on-screen characters describe an experience similar to one's own produces pleasurable bodily sensations. On the other hand, the ability to judge a character's situation dovetails too closely to the fraught power dynamics of psychiatric, penal, and religious confessions. The media industries and its viewers have become the newest ordained listeners, and the confessional mode should disturb us as we talk about policing in our contemporary moment. If it feels a bit too easy to judge a character's situation, it might be because precedents have been set by the constructed moralities of religion, law, and medicine. Either way, the confessional form remains a powerful mediation between self and society.
---
Image Credits:
References: