In Praise of the Bad Transgender Object: The Silence of the Lambs
Cáel M. Keegan / Grand Valley State University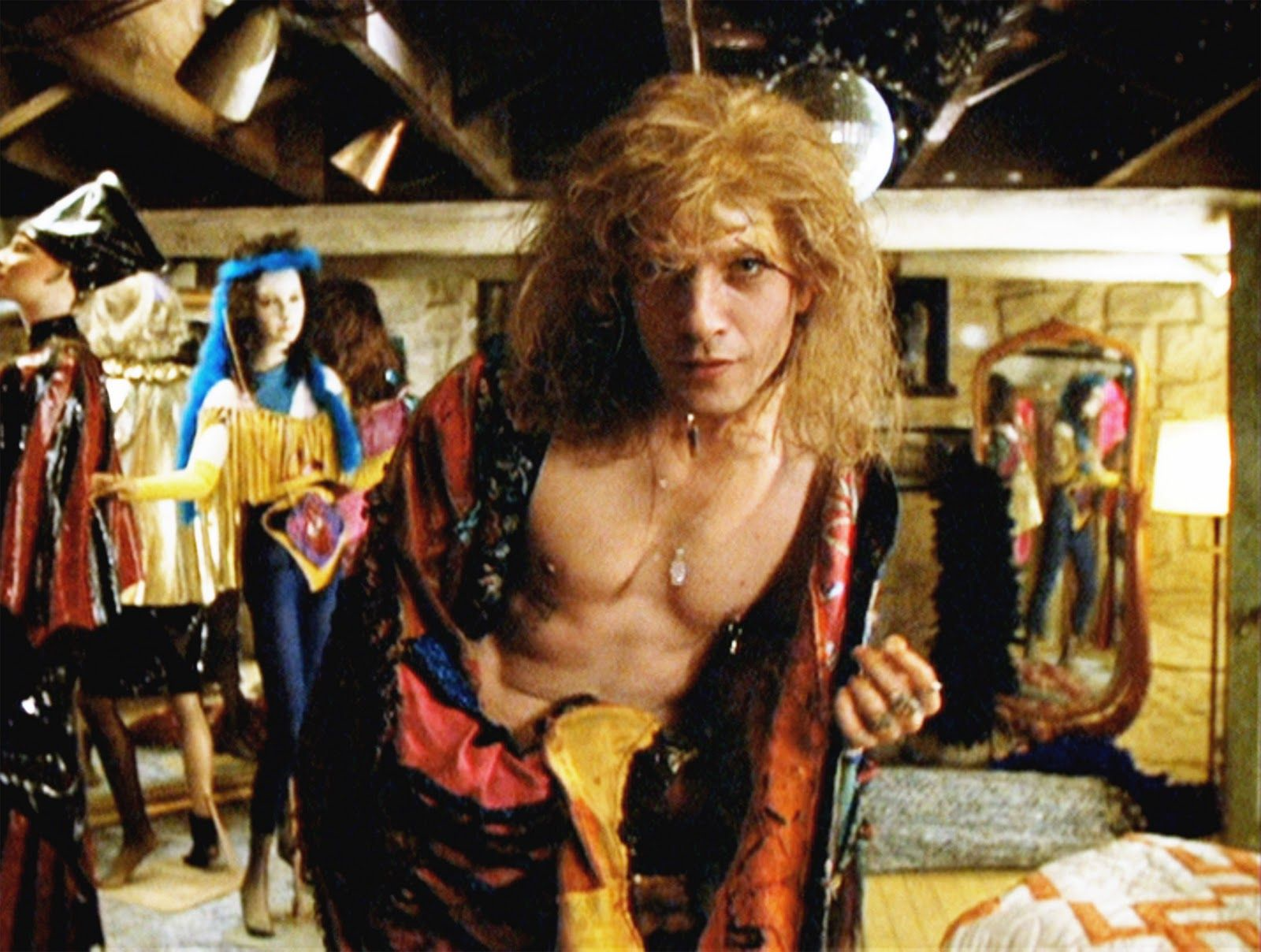 Buffalo Bill performs for the camera.
Author's Note: This column is the second in a three-part series examining instances of "bad" transgender popular culture. In this series, I explore how the demand for "good" transgender representation is shifting the history and aesthetics of transgender media. The first installment discusses The Rocky Horror Picture Show.
It was bad from the start.
Unlike other films that contain sensationalist representations of transgender people, The Silence of the Lambs (Demme, 1991) has always been considered a "bad" text—having met with vocal queer resistance immediately upon its release (Bloomer). While other bad transgender media objects have become "bad" because they have not aged well under the pressure of recent trans politics, Silence's badness has shifted: A text that originally seemed to rely on the stigmatization of effeminate queer masculinity today appears to rely on the pathologization of transgender women. This evolution of the film's perceived "badness"—from homophobic to transmisogynistic—has been driven by the growing separation of sexuality from gender as cultural phenomena, a process that has made transgender identities more clearly distinct from gay and lesbian ones. Today, Silence is understood by many transgender people to be one of the most "significant and impactful examples of pop culture transmisogyny" (Truitt). In a moment saturated with calls for better transgender representation, why bother examining such a banished text at all?
In my first column in this series, I noted how recent "positive" forms of transgender media representation do not seem to be improving political or social outcomes for all transgender people (Keegan). As transgender scholars and artists have pointed out, the rising media visibility of transgender identity appears to be linked with increased policing of and violence against transgender people, especially poor transgender people of color (Stanley). When ACT-UP and Queer Nation protested Silence at the 1992 Academy Awards, they did so on the premise that positive media representations would lead to positive social treatment of queer people. But what if that visibility story is true for some of us, precisely at the expense of others? What if The Silence of the Lambs isn't simply a story of transmisogynistic violence, but a story about how that violence figured in the process through which gay and lesbian identities secured national belonging?
The Silence of the Lambs follows a young FBI recruit, Clarice Starling (Jodi Foster) as she tracks down Buffalo Bill (Ted Levine)—a murderer who has been kidnapping and flaying women to make a suit of female skin. Starling is tasked with interviewing the psychoanalyst Hannibal Lecter (Anthony Hopkins) about Bill's psychological profile. From Lecter, we learn that Bill "believes he is a transsexual" and has likely been denied access to medical transition. Following clues provided by Lecter, Starling locates and kills Bill, earning her place in the FBI. Silence is at once the story of a cop beating a criminal, a Reaganite hangover film championing the FBI, and a feminist tale about a woman rising within the patriarchal structures of the U.S. federal government. The film remains a cultural juggernaut and a mainstay of American horror cinema.
Given its intensely stigmatizing depiction of trans femininity, The Silence of the Lambs is indeed a very bad transgender object. And yet, it has always also been a story about how one type of queer subject was welcomed into the arms of the state through the sacrifice of another, far less acceptable kind: Starling is the ostensibly working-class lesbian feminist hero who finds and destroys the transgender monster. Silence helps us understand how representations of transgender psychosis were a foil against which late-20th century gay and lesbian normalcy was culturally produced. In a period when queer politics increasingly demanded outness, gay and lesbian identities—including Foster's—were under intense pressure to exteriorize themselves as representational (Turque). Out gay identity was to have no interiority in which "perversion" could hide. In Silence, we see that perverse interiority transferred to the transgender figure, who replaces gay and lesbian identities as the dark, queer corner of the national imaginary.
Starling and Bill are a pair: Both desire mobility, but only one is pointed in a direction the state can tolerate. Starling, who is "not more than one generation from poor white trash," desires upward class mobility through identification with her deceased police father and therefore with the patriarchal law. Bill, her negation, desires downward gender mobility but has been denied institutional access and therefore directly seeks out female flesh. The difference is that while Starling is permitted to abstract her desire, Bill must literalize. If there is one horror at the center of all horror cinema, it is the literalization of white patriarchal capitalism's actual relations, which is the turning of bodies into objects. Starling must therefore do away with Bill. For such doing, she will be rewarded.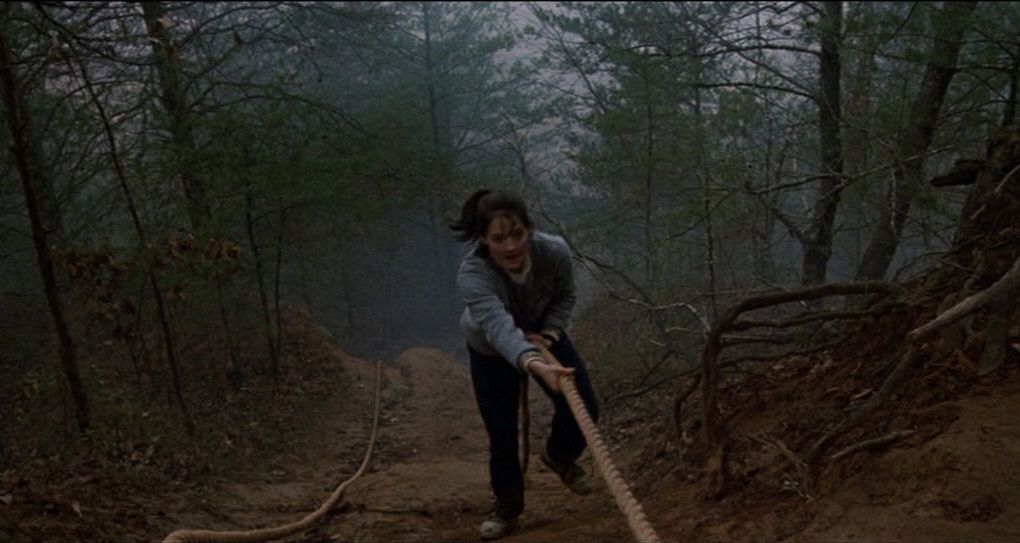 Our first view of Starling.
Starling wants to fly. Our first image of Starling is of her climbing, rope in hand, up out of the mud—training in her FBI sweatshirt to become an agent of the state. In a later training sequence, she'll make a fatal error, forgetting to "check the corner" of her field of vision. This is precisely the dark corner from which, later in the film, Bill will emerge. If Starling checked the corners of her desire, she would notice that she and Bill share a connection: Bill is an inverse reflection of her own ambition to cross social categories, to move her body into new meaning. But while Starling goes up, Bill goes down—setting up a filthy basement workshop at the lip of a dry well, a dark reservoir where excess flesh is stored, to be transformed.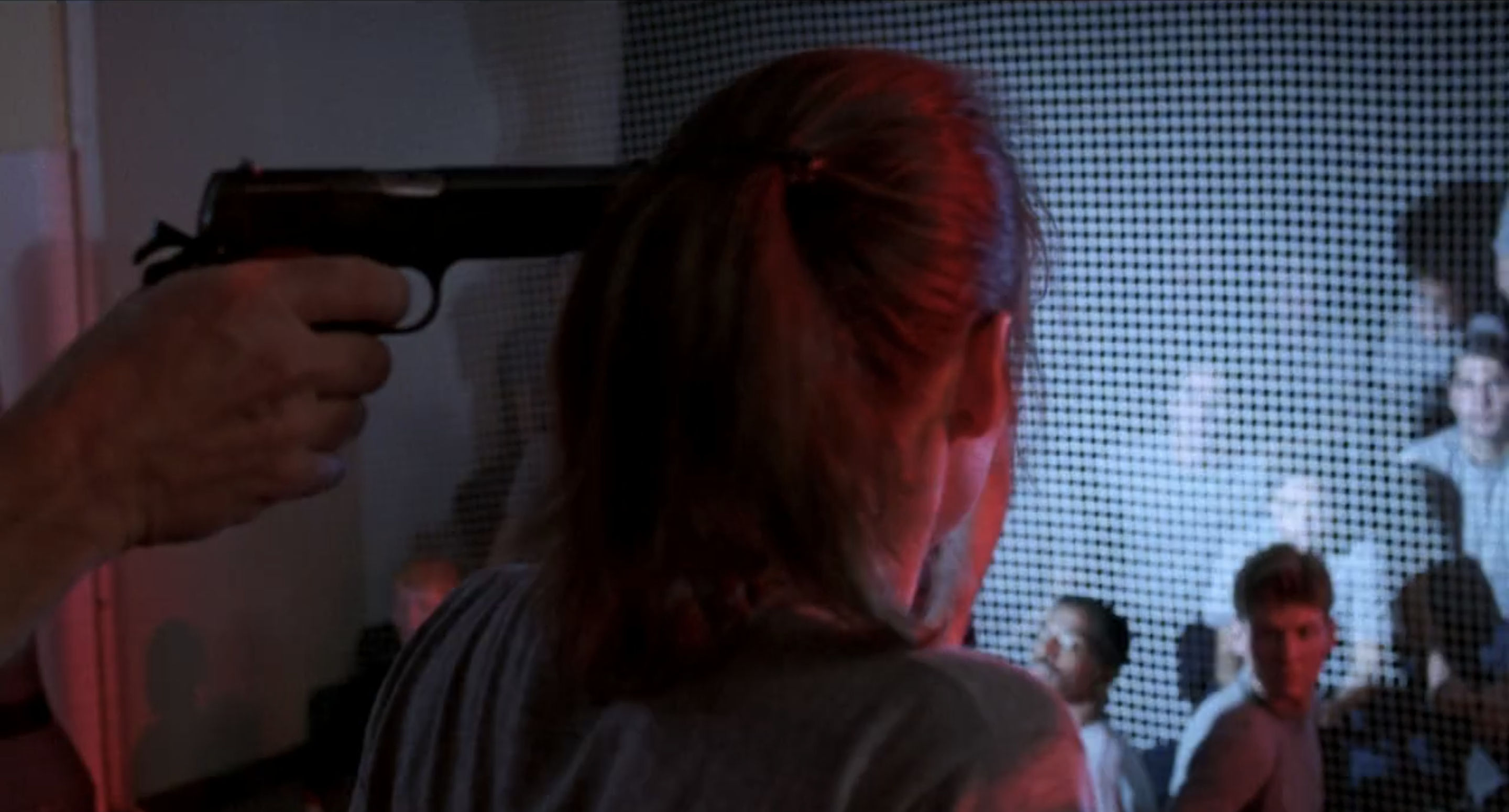 Starling forgets to check the corners.
The value of Silence today, then, isn't simply in the importance of Starling as a feminist icon (Marshall), or in the example of Bill as an expression of transphobia (Truitt): It is instead their relation to one another as a formal exploration of which kinds of queerness would be welcomed into national belonging and which would be marked as irredeemable. Silence demonstrates this lesson at the level of both character and montage: Close to the end of the film, Starling follows her own clues to Bill's location while the FBI races to what we discover is a different address. For a moment, clever parallel editing lets us believe that these exteriors lead to the same interior space. But we are mistaken. Only Starling has gone to the right place.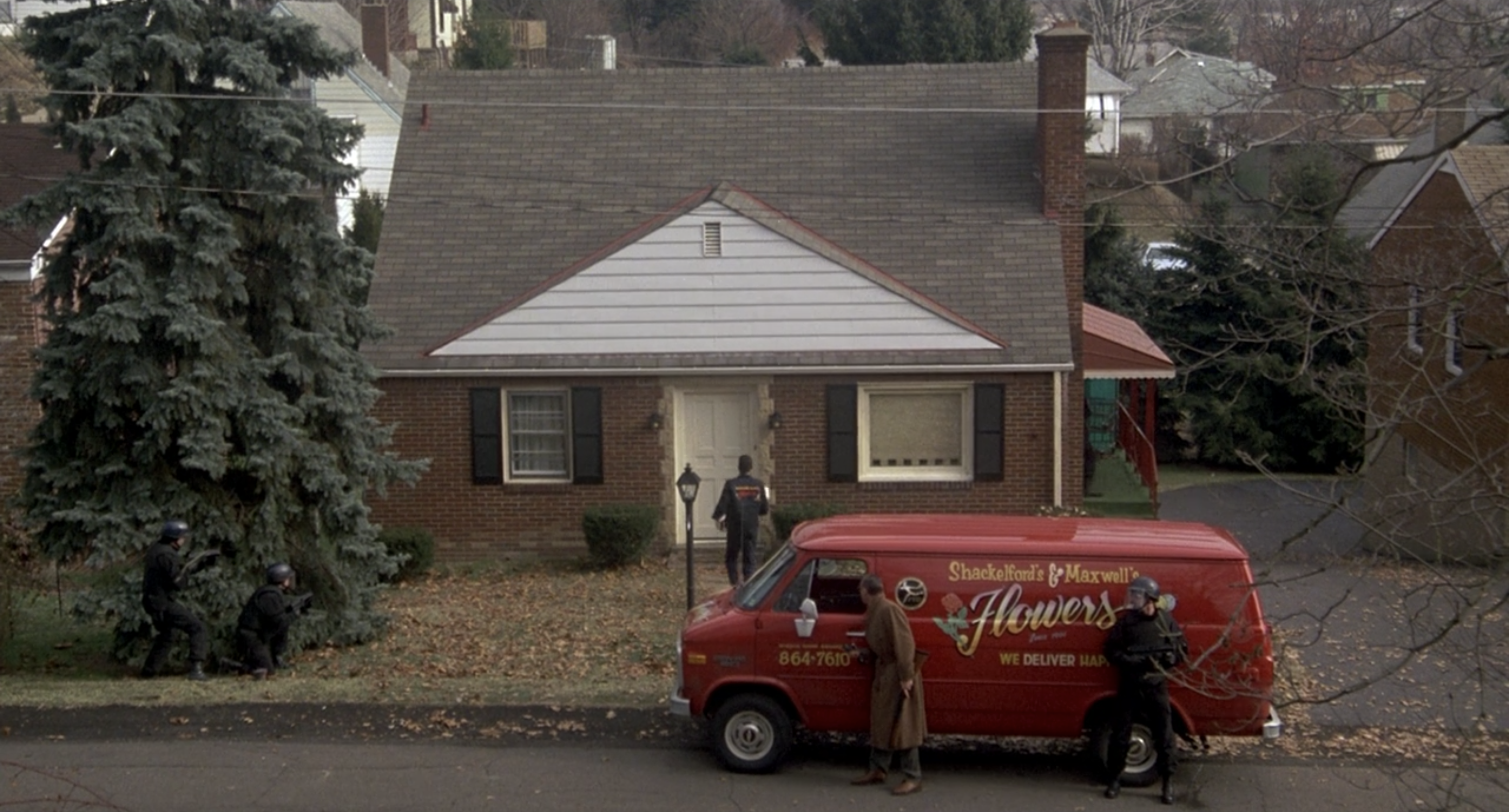 The incorrect exterior.
The real transgender horror of Silence is, ultimately, that the inside does not match the outside. Starling enters the house, draws her gun, and begins to descend. In the basement, in pitch blackness, she and Bill will almost touch. Bill will emerge from the unchecked corner and reach out a hand. We will expect Bill to simply kill Starling, but instead there will be a hesitation, a strange gesture from Bill that is almost loving, as if to say: in just this short moment, before one of us is destroyed by the other—be here with me in the dark.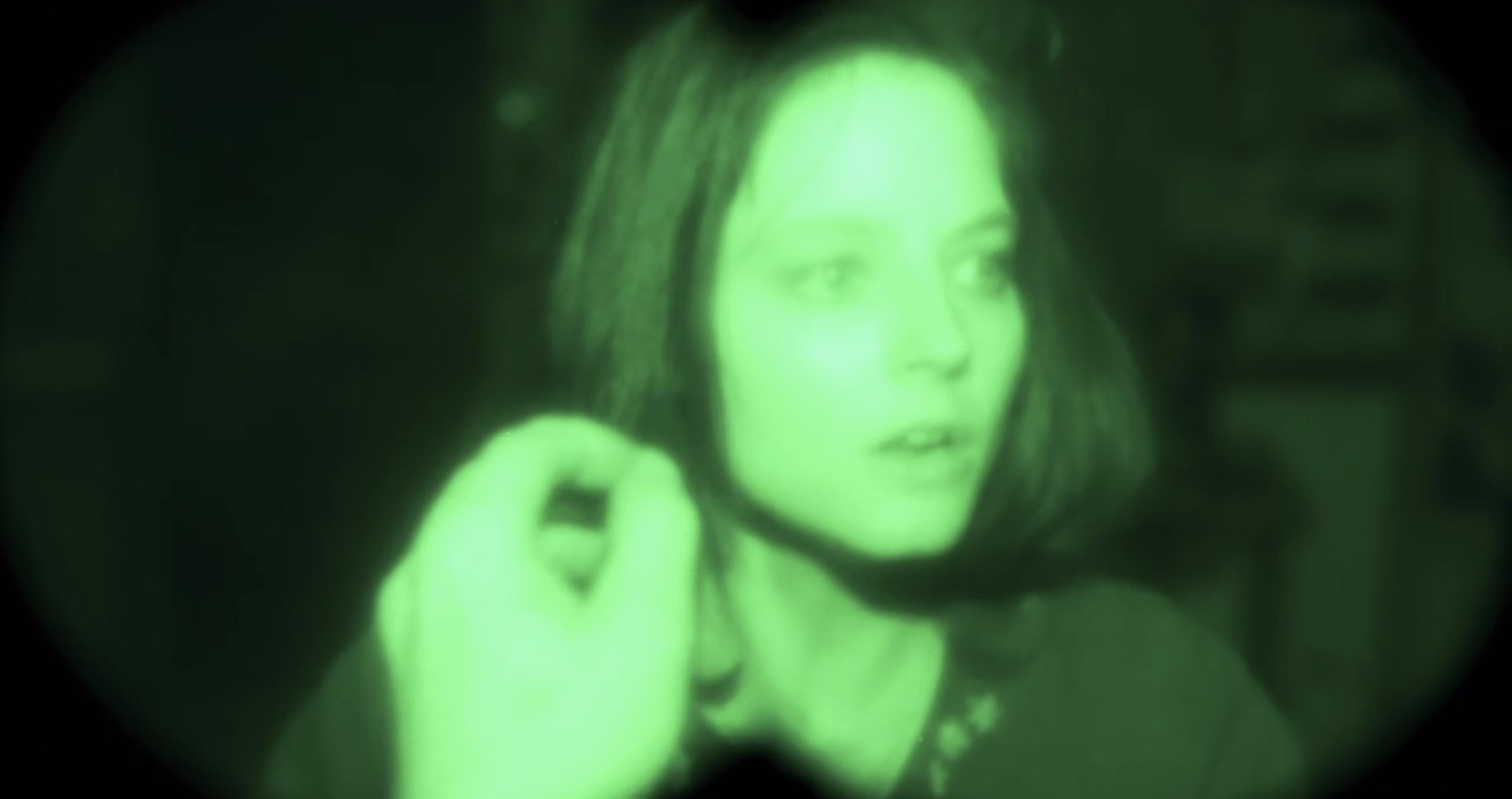 Bill reaches for Starling.
---
Image Credits:
Buffalo Bill performs for the camera. (author's screen grab)
Our first view of Starling. (author's screen grab)
Starling forgets to check the corners. (author's screen grab)
The incorrect exterior. (author's screen grab)
Bill reaches for Starling. (author's screen grab)
References:
Bloomer, Jeffrey. "When Gays Decried Silence of the Lambs, Jonathan Demme Became an Early Student of Modern Backlash." Slate, 28 April, 2017. https://slate.com/human-interest/2017/04/director-jonathan-demme-faced-down-silence-of-the-lambs-gay-backlash.html
Keegan, Cáel M. "In Praise of the Bad Transgender Object: Rocky Horror. FLOW, 28 November, 2019. https://www.flowjournal.org/2019/11/in-praise-of-the-bad/
Marshall, Sarah. "Over 25 Years, Clarice Starling's Impact on Film Heroines Still Resonates." Bitch Media, 2 March, 2016. https://www.bitchmedia.org/article/over-25-years-clarice-starlings-impact-film-heroines-still-resonates-hearken
Stanley, Eric. "Unrecognizable: On Transgender Recognition in 2017." South Atlantic Quarterly, 116.3, July 2017. 605-611.
Truitt, Jos. "My Auntie Buffalo Bill: The Unavoidable Transmisogyny of Silence of the Lambs." Feministing, 10 March, 2016. http://feministing.com/2016/03/10/my-auntie-buffalo-bill-the-unavoidable-transmisogyny-of-silence-of-the-lambs/

Turque, Bill. "The Age of Outing." Newsweek, 11 August, 1991. https://www.newsweek.com/age-outing-202878