Over*Flow: Coronavirus: How Hollywood Studios and Online Video Platforms Are Responding
Roderik Smits / Film University Babelsberg KONRAD WOLF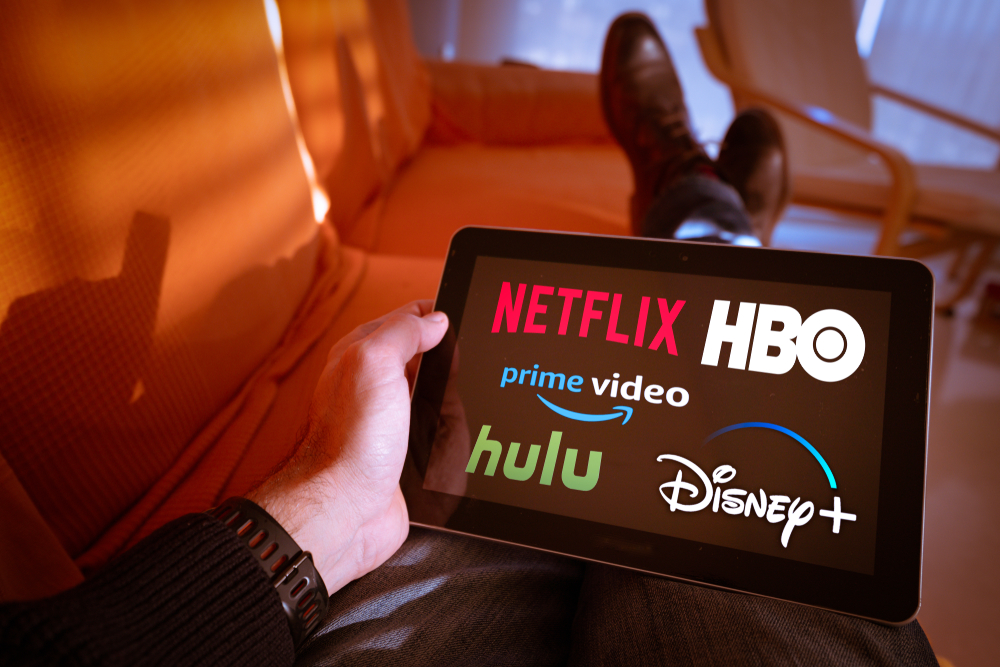 With theaters closed during the current Covid-19 health crisis, streaming platforms have seen an increase in commercial performance and Hollywood Studios have experimented with early VOD releases.
The Coronavirus has a damaging effect on many businesses, but Netflix, Amazon and other online video platforms are among the few businesses that have seen an increase in their commercial performance.
With cinemas closed and attention taken away from theatrical releases, online video platforms have never played such a dominant role in our lives. This is a temporary moment in time in which video platforms put themselves firmly in the spotlight as content providers of new film releases.
But while the majority of new film releases would normally enjoy an exclusive run in cinemas, how do video platforms take over the work of cinema exhibitors and release those films online? And what role do distributors play? I analysed how Hollywood studios have responded to current developments in the cinema exhibition market, focusing on their release strategies in the US, the UK and Germany.
What has changed?
The cinema release for many films distributed by Hollywood studios has been pushed back or cancelled completely. As a result, they have started to develop early release strategies on video platforms for some of their films.
Universal Pictures was among the first studios that decided to respond to changing circumstances. They released films such as The Invisible Man and Emma in cinemas in the US, the UK and Germany just before the Coronavirus began to spread internationally. But when cinemas closed by mid-March 2020, they developed an early release strategy for both films on video platforms.
Similarly, films from other Hollywood studios, such as Sony Pictures' Bloodshot, Warner Bros' Birds of Prey, and Paramount's Sonic the Hedgehog, were given an early release on video platforms in the US, the UK and Germany.
The table below demonstrates when these various films were originally released in cinemas. They were scheduled to remain in cinemas for the length of the standard theatrical release window, which is three months in the US, four months in the UK and six months in Germany. However, they have been on show for a period of between one and five weeks before they became available online.
Table 1: Theatrical Release Dates (Source: IMDB)
| | | | | |
| --- | --- | --- | --- | --- |
| Studio | Film | US | UK | Germany |
| Warner Bros | Birds of Prey | 7 Feb. 2020 | 7 Feb. 2020 | 6 Feb. 2020 |
| Paramount | Sonic the Hedgehog | 14 Feb. 2020 | 14 Feb. 2020 | 13 Feb. 2020 |
| Universal Pictures | Emma | 21 Feb. 2020 | 14 Feb. 2020 | 5 March 2020 |
| Universal Pictures | The Invisible Man | 28 Feb. 2020 | 28 Feb. 2020 | 27 Feb. 2020 |
| Sony Pictures | Bloodshot | 13 March 2020 | 11 March 2020 | 5 March 2020 |
Such films will now remain available on video platforms only for a period of at least several weeks. The release will subsequently open up to the DVD/Blu-ray market, the television market and potentially a re-release in the theatrical cinema market.
Hollywood studios are also developing new release strategies for films that have not yet been shown in cinemas. Some of their films are rescheduled for a conventional release in cinemas in the Autumn, while others are currently released on video platforms. Universal Pictures, for instance, organised a straight-to-VOD release for Trolls World Tour in the US and the UK earlier this month, and the same strategy is developed for the release in Germany later this month.
How have video platforms responded to changes?
New film releases are not yet available on subscription services like Netflix and Amazon Prime, but on a range of transactional services, where audiences can rent (for 48 hours) or buy them for a premium price, usually $19.99. In the US, they are available on transactional services such as Amazon (TVOD), iTunes/Apple TV, Google Play, YouTube, Sony PlayStation and Vudu.
Some of those video platforms have also responded to the new situation, whereby they operate as exclusive content providers of new film releases. Amazon, for instance, created the category 'Prime Video Cinema' for their transactional platform, where audiences have access to the 'home premiere' of the various films described above. Other platforms have developed similar strategies by creating special categories for such films: for instance, Google Play has 'Home premieres & more.

Cinema releases on Amazon in the U.S. (April 17, 2020)
What are the wider implications for transactional platforms?
Commentators foresee that release patterns for Hollywood films will revert after the global health crisis, with films being released in cinemas before they will be available online. But this is also a moment in time in which transactional video platforms can demonstrate to Hollywood studios that they can generate economic value for their films.
While growth in the market for online viewing is often associated with the popularity of subscription platforms such as Netflix and Amazon, transactional platforms have yet to prove that they can generate significant economic value for films.
The current situation offers opportunities for transactional platforms to put pressure on conventional release strategies. It will therefore be interesting to follow how their release strategies for home premieres develop in the next months.
Can they learn lessons from Netflix?
Netflix has for several years developed exclusive premieres on their platform for most of their original productions. Their programming strategies are designed to make their own productions visible on the homepage.
Big-budget productions often appear prominently, in large format, at the top of the Netflix homepage for one or several days. But they also appear visibly in the various categories through which audiences browse on the homepage. For instance, I observed that they often appear in special categories such as Netflix Originals, New Releases, Popular on Netflix and/or Trending Now. In some cases, they appeared prominently in three or more special categories at the same time.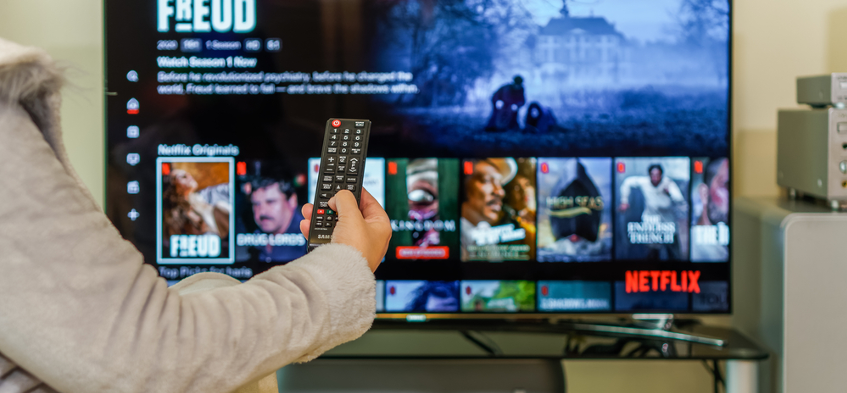 The Netflix Homepage often privileges new release big-budget productions
Transactional platforms have of course also developed programming strategies to make some productions more visible than others. However, home premieres do not always have the same prominent position on those platforms. I observed, for instance, that the category of films for home premieres is often placed below other special categories. In addition, home premieres appear less frequently in other categories on transactional platforms.
What this suggests is that transactional platforms prioritise visibility for other types of film content over home premieres. That might be temporary if they need to commit to pre-arranged terms for the placement of other types of films. But if this situation isn't temporary but structural, they might miss an important opportunity because they will benefit from changing film release patterns in the long run.
---
Image Credits:
Cinema releases on Amazon in the U.S. (April 17, 2020) (Author's Screen Grab)