Punk, Disco, Porn—The Deuce '77—Part 2
Matthew Tchepikova-Treon / University of Minnesota, Twin Cities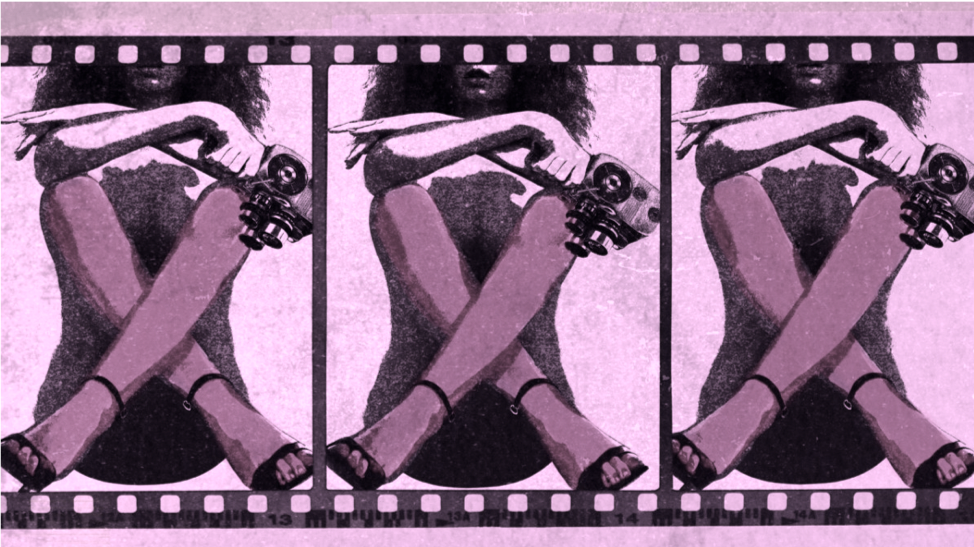 The Deuce Season Two Poster Art
Disco. The sound of a revved engine opens season two of The Deuce, followed by a car horn and scattered voices in the distance, along with a mid-tempo hi-hat over distressed white text against a black screen that reads 1977. These sounds all belong to Barry White's classic "Let the Music Play," but the show supplements sonic detail with additional street noise before we see its establishing shot: well-worn concrete. Then a lovelorn White delivers his peripatetic exegesis on loneliness, music, and the redemptive power of a discotheque at night.

With sonic verisimilitude representing a hallmark of David Simon & Co.'s audiovisual world-building techniques,[
1
] this moment stands out as a rare instance of extradiegetic music in
The Deuce
. What's more, through this song's transformation into diegetic sound in this opening scene, we hear the historical conditions of disco's transmogrification from physical space to musical form and back again. The camera tilts up to Candy—former streetwalker turned pornographic film director—walking down 42nd Street, draped in style, embodying the song's strengthening groove. She opens an inconspicuous door marked 366 and we hear the song's monologist enter a nightclub. Candy waves at a security camera for admittance, then the music tumefies, while also taking on new acoustic properties, as her strut picks up the driving four-on-the-floor beat. Barry White's voiceover suddenly soars—"Let the music play / I just want to dance the night away"—as the music folds back on itself, filling the room, while also fulfilling its gimmicky premise, and the sonic space of the song and this opening sequence fully collapse.[
2
]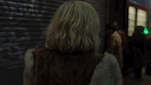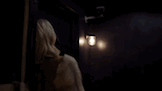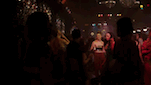 Candy walks the Deuce, enters Club 366, then cuts across the dance floor with no little amount of grace.
As with
punk
,
The Deuce
engages disco music as a means of both historiography and immanent critique, and this sequence makes legible the coterminous relationship between its genre-fication and the
gentrification
of downtown New York City through the 1970s.
From Empire to Underground
Rewind to 1971 (Season 1, Ep. 5). Paul attends the invite-only party Love Saves the Day in a warehouse at 645-647 Broadway. Known as "the Loft," David Mancuso established this preeminent dance space in NYC's former manufacturing district where the city had utilized the low-wage workforce of its immigrant population after WWII before both work and half a million laborers relocated a quarter-century later.[3] Out of these post-industrial ruins, Mancuso's indie-discotheque emerged as underground dance music's bleeding edge.
Tim Lawrence's study of the Loft—a sociologically rich text with a slight hagiographic slant—demonstrates how Mancuso's audiophilic approach to music prioritized electric sound amplification as a means of producing social space—and altered subjectivities therein—by treating listening as a full-bodied haptic experience.[4] Drawing on Jamaican dance hall culture, emergent turntable techniques, and state-of-the-art technologies, Mancuso worked with sound specialist Alex Rosner to customize the Loft's system, adding an array of tweeters that hung chandelier-like from the ceiling, and additional subwoofers for intense bass propagation, which Mancuso considered the new beating heart of his perception-altering playlists.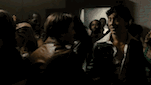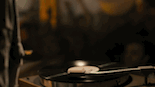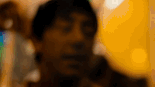 The Loft's inaugural party, David Mancuso spinning through the night, and the only instance (to date) where The Deuce employs time-shifting visuals or temporal disjunction between sound and image, underscoring Paul's affective response to Mancuso's curated sensorium.
However, sound amplification also served as a threat. Throughout the 1970s, Kai Fikentscher tells us, "many city agencies sought to limit nightclubs, or at least subject them to a higher level of scrutiny," [
5
] and NYPD often did so under the guise of regulating the sale of liquor or illegal dancing. At this time, New York state law still prohibited all-male dancing and mandated a ratio of at least one woman for every three men in a public venue.[
6
] But noise control offered NYPD yet another means of surveillance and suppression. Plainclothes police raided the Loft for the first time in 1972.[
7
]
That same year, following extensive politically-charged acoustical research, Mayor John Lindsay put into effect comprehensive noise-control legislation aimed at abatement throughout the city.[8] Largely a revamping of laws from 1936, the updated ordinances—part of Lindsay's ongoing, multifaceted efforts to "clean up" Manhattan, but also in anticipation of running for president—coincided with large-scale focus on noise pollution in urban areas.[9] Electronically reproduced music and discos were of interest. One trade article published that year details potential health risks associated with excessive noise with a list of decibel readings from various street construction instruments (96 dB), subway trains (98 dB), and other "unpleasant—even inhuman" sounds, citing a particular discotheque that created "a sound level as astonishingly high as the dancers' hemlines" as the loudest source of noise in the city. The disco measured 103-105 decibels. The following year, commercial music in excess of 103 dB was deemed illegal.[10]
Mayor Giuliani's "quality of life" campaign during the 1990s was based on many of these same ordinances, though enforced with increased vigor. And if disco's quietus in The Deuce heralded the death knell of Times Square's gentrification in the 1970s, Giuliani orchestrated its coda.
The Deuce & Disco's Aesthetic Economy
As an extension of the Loft's post-industrial origins, when disco began flowing through the circuits of late-capitalism's culture industries, many anxieties surrounding the postindustrial obsolescence of labor[11] in the U.S. and other global cities were mapped onto the music and its attendant amalgam of styles and aesthetic sensibilities. Comparing disco music and the repetitive marketing techniques found everywhere in post-1950s mass-mediated consumer society, Robert Fink identifies a relentless rhythm that underlies what he calls "the 'Empire of the Beat,' where communal consumption and solipsistic desire, rigid control and apocalyptic excess are simultaneously, dialectically in tension."[12] We hear this in the sequenced rhythms, synthesized sounds, and vocoder-fused voices employed in the machine music of Germany's Kraftwerk and especially Italo disco's Giorgio Moroder (whose "From Here to Eternity" plays when The Deuce S2 finds Paul now operating his own bar).[13] Critics heard in this sound and its assembly-line production an analog to machine automation and the deskilling of labor responsible for emptying NYC's factories. As the work of Trevor Pinch and Karin Bijsterveld shows, these critiques were well rehearsed—from player pianos and analog synths, mechanical instrument innovations have long been linked to anxieties over work displacement.[14] Nonetheless, disco's aesthetic economy shored the music industry's financial success against global economic decline.

Disco Stu from The Simpsons with steadfast 1976 verve
Then the levees broke. Disco collapsed and between 1977 and 1980 the city lost another 40,000 manufacturing jobs while seeing steady gains in finance and real estate.
However, recalling The Deuce's rendering of Love Saves the Day, we see Paul dance to Booker T. & the M.G.'s "Melting Pot," showcasing underground dance music's roots in 1960s soul as much as the synth-heavy "jet-propelled paganism of disco," as critic Kristine McKenna put it.[15] Likewise, the secular spiritualism of Dorothy Morrison's gospel-tinged "Rain" points to even deeper musical traditions while also invoking early Loft regular Frankie Knuckles' eventual description of the Warehouse (est. 1977, Chicago) "as a church for the children fallen from grace."[16] Yet 1977 also saw the musical innovations put on offer by underground dance music's subcultural base further reified in the Brooklyn-strut machismo of Saturday Night Fever's Tony Manero and the libidinal glitz-economy of Studio 54's Midtown glitterati. And in typical postlapsarian fashion, The Deuce's second season finale closes by mirroring its opening scene, with Vincent gazing out over the electric glamour of the 366 with a What hath god wrought? look on his face, his club's posing and pulsing bodies now dancing to the reified sounds of a different politics of ephemerality—one night amidst one-thousand just like it with a custom soundtrack on repeat.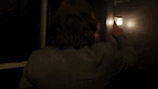 On the eve of disco's funeral rites leading into 1979, Paul's LSD-gaze of transformative potential almost a decade prior is rendered mute through Vincent's eyes. Such is the sum and substance of
The Deuce
and the cultural work it performs.
Image Credits:
1. The Deuce Season Two Poster Art (color altered by author).
2-4. Scene from The Deuce, Season Two, Episode 1, "Our Raison d'Etre" (transferred to GIF format by author).
5-7. Scene from The Deuce, Season One, Episode 5, "What Kind of Bad?" (transferred to GIF format by author).
8-10. Scene from The Deuce, Season Two, Episode 9, "Inside the Pretend" (transferred to GIF format by author).
Please feel free to comment.