Latinx Representation in Hollywood
Arcelia Gutiérrez / University of Michigan
Convening Question:


The 2017 Emmys were lauded as the most diverse ever, with key wins for Black actors Donald Glover and Sterling K. Brown, Black screenwriter Lena Waithe, South Asian American actor and screenwriter Aziz Ansari, and British Pakistani actor Riz Ahmed. This vision of diversity again left out Latinxs, however, with only a nomination in the guest actor category for Nuyorican playwright and actor Lin-Manuel Miranda and a win for half Argentinian-American Alexis Bledel, also in a guest actor category. Part of the problem is Latinxs are still relegated to bit parts on television, with few opportunities to land lead roles. Save for the critically lauded Jane the Virgin (2014-present), Netflix hits Narcos (2015-present) and One Day at a Time (2016-present), and a small handful of other shows on cable networks, Latinx protagonists and storylines continue to be rare. This is despite the fact that there are over 55 million Latinos in the U.S. with a purchasing power of $1.5 trillion, according to the National Hispanic Media Coalition. Moreover, the problem is not limited to television. After not one Latinx actor was nominated in an acting category for the fifth straight year at the 2018 Oscars, the NHMC and its allies promised to protest the six major studios for their marginalization of Latinxs in the industry and in film narratives.
This panel will seek to discuss the current status of Latinxs in Hollywood. While some interesting strides have been made in the last year, such as Latinos Édgar Ramírez and Ricky Martin co-starring as Italian fashion designer, Gianni Versace, and his Italian partner, Antonio D'Amico, in Ryan Murphy's American Crime Story: The Assassination of Gianni Versace (2018), and continued success for established stars like Gina Rodriguez, Pedro Pascal, and Oscar Isaac on the big screen, there seems to be an enduring resistance to green-lighting series and films revolving around Latinx characters or communities. In other words, "Peak-TV" is not making room for Latinxs, and increased diversity at awards shows post-#OscarsSoWhite has not impacted Latinx representation. Why does visible progress for Latinxs in TV and film continue to lag behind that of other minority groups on both the industry level and on camera? How can Hollywood push past seeing diversity as a White/Black binary?
Panelists and Links to Position Papers:
Crystal Camargo, Northwestern University
Diana Leon-Boys, University of Illinois at Urbana-Champaign
Arcelia Gutierrez, University of Michigan
Angharad Valdivia, University of Illinois
Assessing the State of Latinxs
in Television and Film
Why does visible progress for Latinxs in TV and film continue to lag behind that of other minority groups on both the industry level and on camera? This was the central questioned posed by Nathan Rossi, which allowed Dr. Angharad Valdivia, Diana Leon-Boys, Crystal Camargo, Dr. Mary Beltrán (moderator), and I to come together and discuss the current state of Latinxs in Hollywood. Through a lively dialogue, our panel was able to address issues relating to policy, industry, representation, remakes, and Disney as they pertain to Latinxs. The roundtable posed that the media's history of systemic whiteness and discrimination has resulted in the limited participation of ethnoracial minorities, particularly Latinxs, in these industries. This is evidenced through the privileging of whiteness and the marginalization of people of color historically in the issuing of broadcasting licenses, the ownership of radio and television stations, and access to film schools. Processes of deregulation and neoliberalism have exacerbated this structural inequality by undoing policies and programs intended to increase the participation of minorities in the media and further marginalizing Latinx content creators, audiences, and markets.
The industry thereby fails to perceive Latinxs as a sizable audience and instead treats it as a niche audience, which limits the opportunities available to create mainstream Latinx-centered cultural products. Latinx shows are instead often relegated to the arena of televisual remakes, which are seen as proven successes and less risky. While reboots have provided opportunities for Latinx representation and talent through series such as Jane the Virgin, Queen of the South, and One Day at a Time, these reboots also place constraints on the shows' abilities to succeed. Particularly, the rebooting of nostalgic American, white-centered shows with thriving fandoms, as in the case of Charmed, challenge the remake to bridge the legacy of the original show while attempting to integrate Latinx cultural authenticity. This in turn places Latinx representation in a precarious position.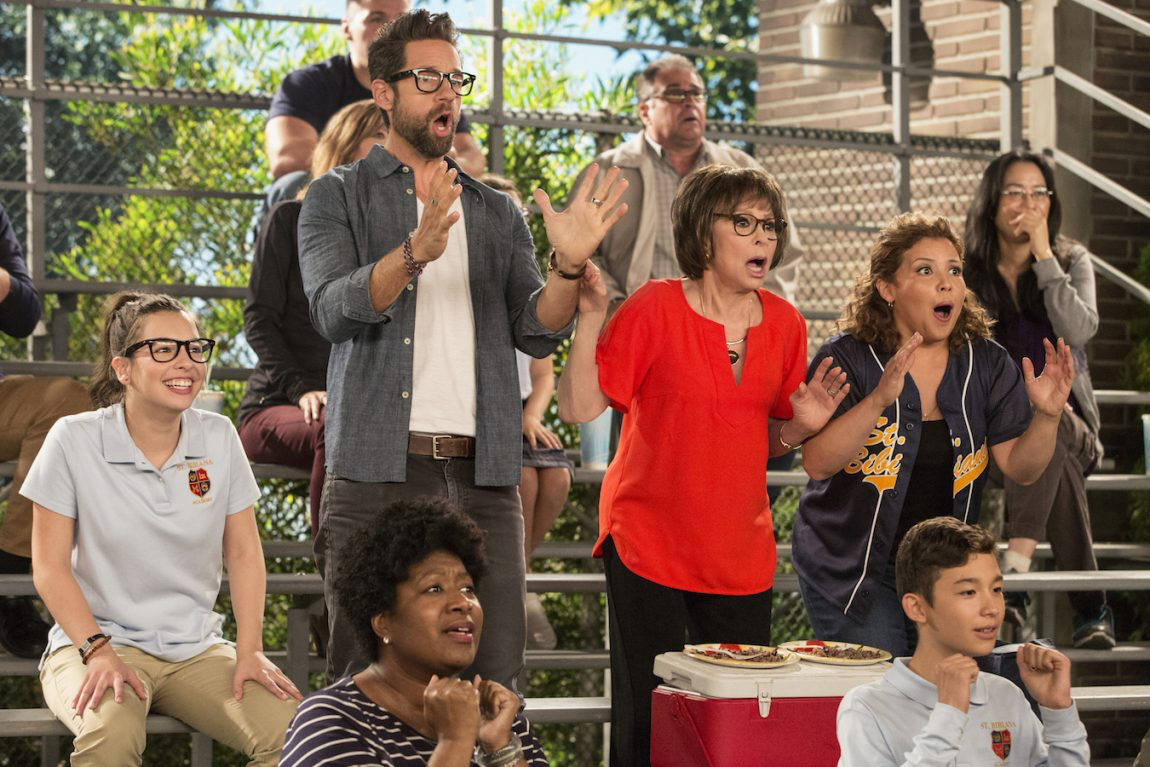 One Day at a Time
The tension between appealing to a mass audience and a perceived niche audience is also demonstrated in Disney's approach toward Latinxs. Disney and other media conglomerates do not seek to diversify the representational landscape and their creative talent because it's the right thing to do. Rather, Disney seeks to maximize profits and avoid risk by strategically deploying ambiguity in the representations it creates of Latinidad. This representation often relies on tropes and universal narratives and conflates Latin Americans, the Spanish, and U.S. Latinxs. As a result, Disney is able to appeal to a mass demographic while at the same time showcasing cultural elements that appeal to niche audiences. The specificity and nuance of the Latinx experience is flattened into a fantastically universal narrative that allows Disney to extract the widest profit margin.
Reflecting on our panel and the thought-provoking question and answer session, I am left wondering how we move away from utilizing language and frameworks that center on diversity and representation. In other words, how do we shift the focus to issues of equity, accountability, and justice within a mediated system that systemically disenfranchises marginalized people? How do we move the field of Latinx media studies, along with studies of other minorities, from the margins of communication, film, and media studies and instead view it as central to understanding the ways in which power, whiteness, and inequality shape the media industries?
Image Credits
1. One Day at a Time
Latinx Representation in Hollywood