Flow Conference 2018 Special Events
For the 2018 Flow Conference, we are excited to announce multiple special events open to the general public and conference badgeholders:
Opening Night: TV Treasures from Texas Archives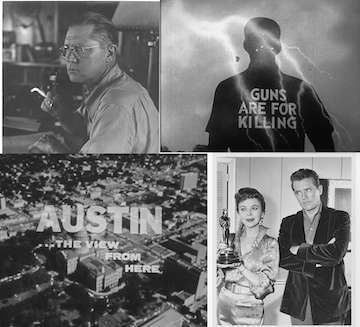 Date: Thursday, September 27, 2018
Time: 7:00 PM – 8:30 PM (Screening, open to the public), 8:30 PM – 10:00 PM (Private Reception)
Location: Belo Auditorium, BMC 2.106 (Reception will be located in Belo 2nd floor lobby)
The 2018 Flow Conference opening night screening, "TV Treasures from Texas Archives," will feature rarely seen television artifacts preserved by The Texas Archive of the Moving Image (TAMI) and the Harry Ransom Center including clips from Mr. Adams and Eve, a CBS sitcom from the 1950s starring Ida Lupino, and The Court of Last Resort, an early true crime television series co-produced by Erle Stanley Gardner. We are thrilled to have Dr. Afsheen Nomai, Technical Director of TAMI, and Ancelyn Krivak, Archivist with the Harry Ransom Center, as guest curators and presenters. The screenings will be followed by an opening night reception with food and drinks in the 2nd floor lobby in Belo.

Praxis Roundtable: Praxis in Practice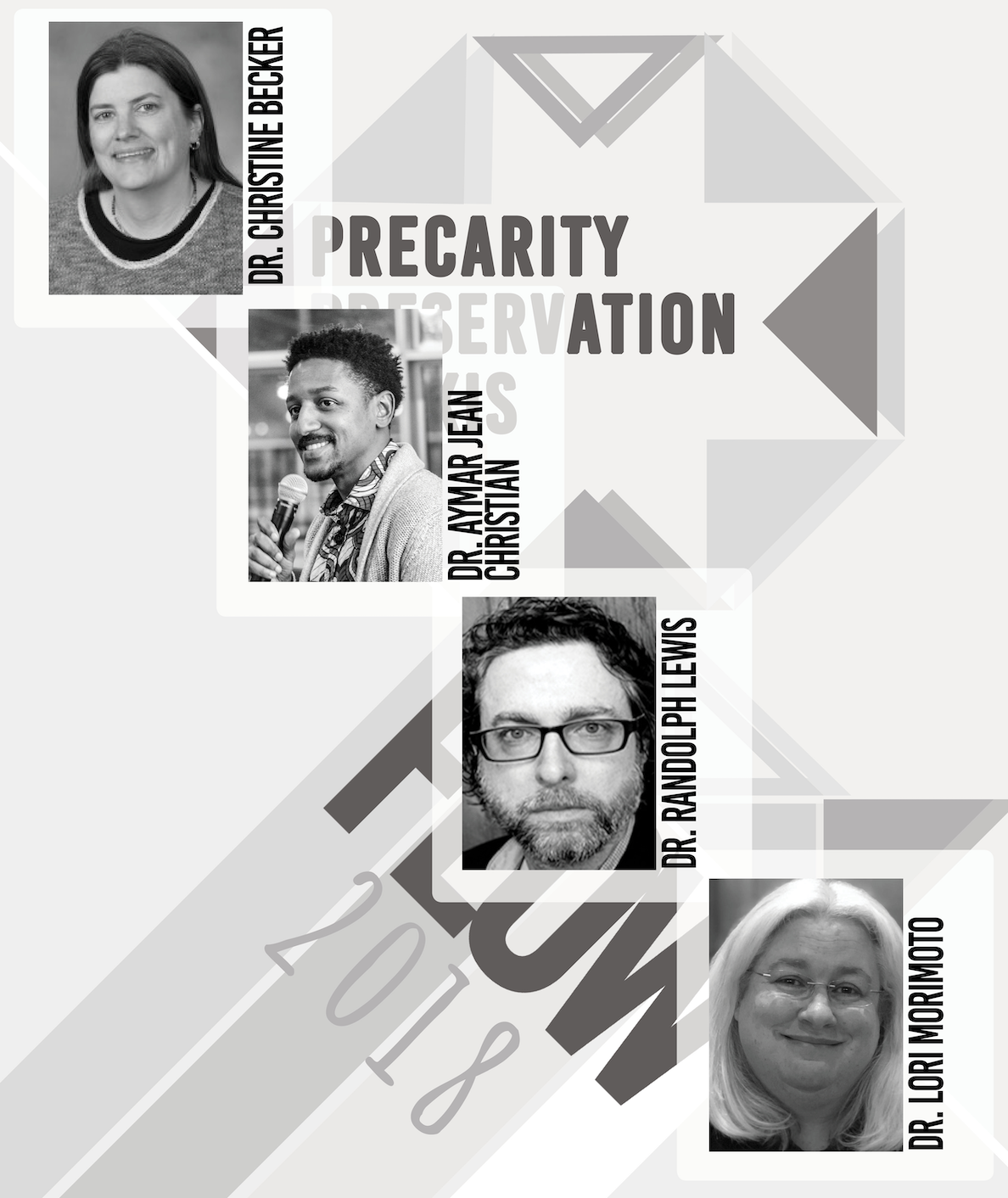 Date: Friday, September 28, 2018
Time: 11:00 AM – 12:30 PM
Location: Belo Auditorium, BMC 2.106
Roundtable Participants:
Dr. Aymar Christian, Northwestern University
Dr. Lori Morimoto, Independent Scholar
Dr. Chris Becker, Notre Dame
Dr. Randolph Lewis, University of Texas at Austin
In line with this year's conference theme, preservation, precarity, and praxis, our featured roundtable will focus on how different scholars incorporate praxis into their teaching, research, criticism, and activism. We are lucky enough to have Dr. Aymar Christian, Dr. Lori Morimoto, Dr. Christine Becker, and Dr. Randolph Lewis as our roundtable participants. Each panelist will prepare a brief, informal statement on how they incorporate praxis into their work, followed by a roundtable discussion and a broader Q&A session. Dr. Suzanne Scott and Jacqueline Johnson will moderate.

Closing Night Reception
Date: Saturday, September 29, 2018
Time: 5:00 PM – 7:00 PM
Location: CMB 4.126
Following the last roundtable session in Belo, dinner and refreshments will be served in RTF's film and television studio space. Carry on the conversation, meet other attendees, and celebrate the conclusion of another FLOW conference!