Flow Conference 2018 Location
This year's conference will be held on the University of Texas at Austin campus. Thursday and Friday (Sept. 27th and 28th), all roundtables will take place in the Texas Union building (2308 Whitis Avenue):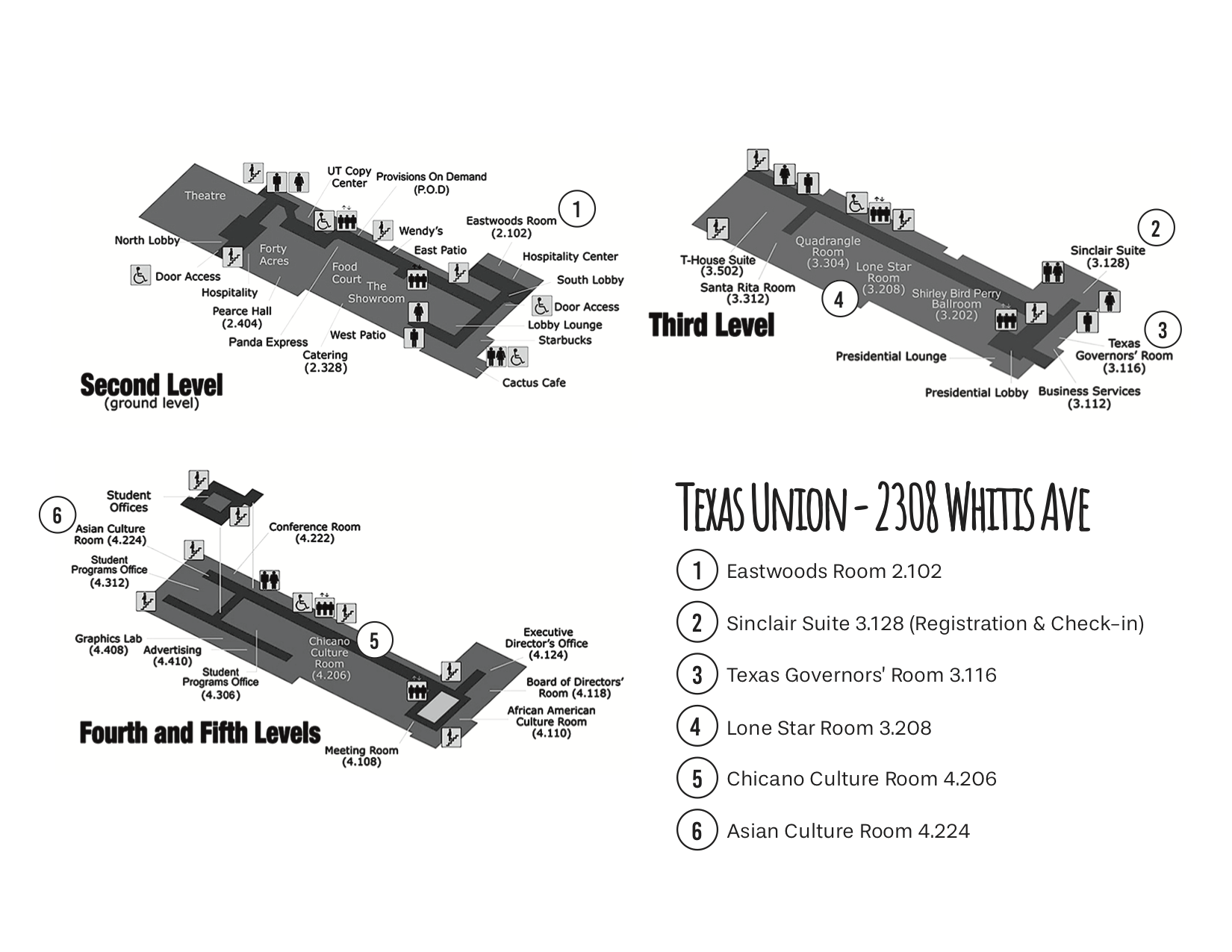 And Saturday's roundtables will occur in the Belo Center for New Media (300 W Dean Keeton St):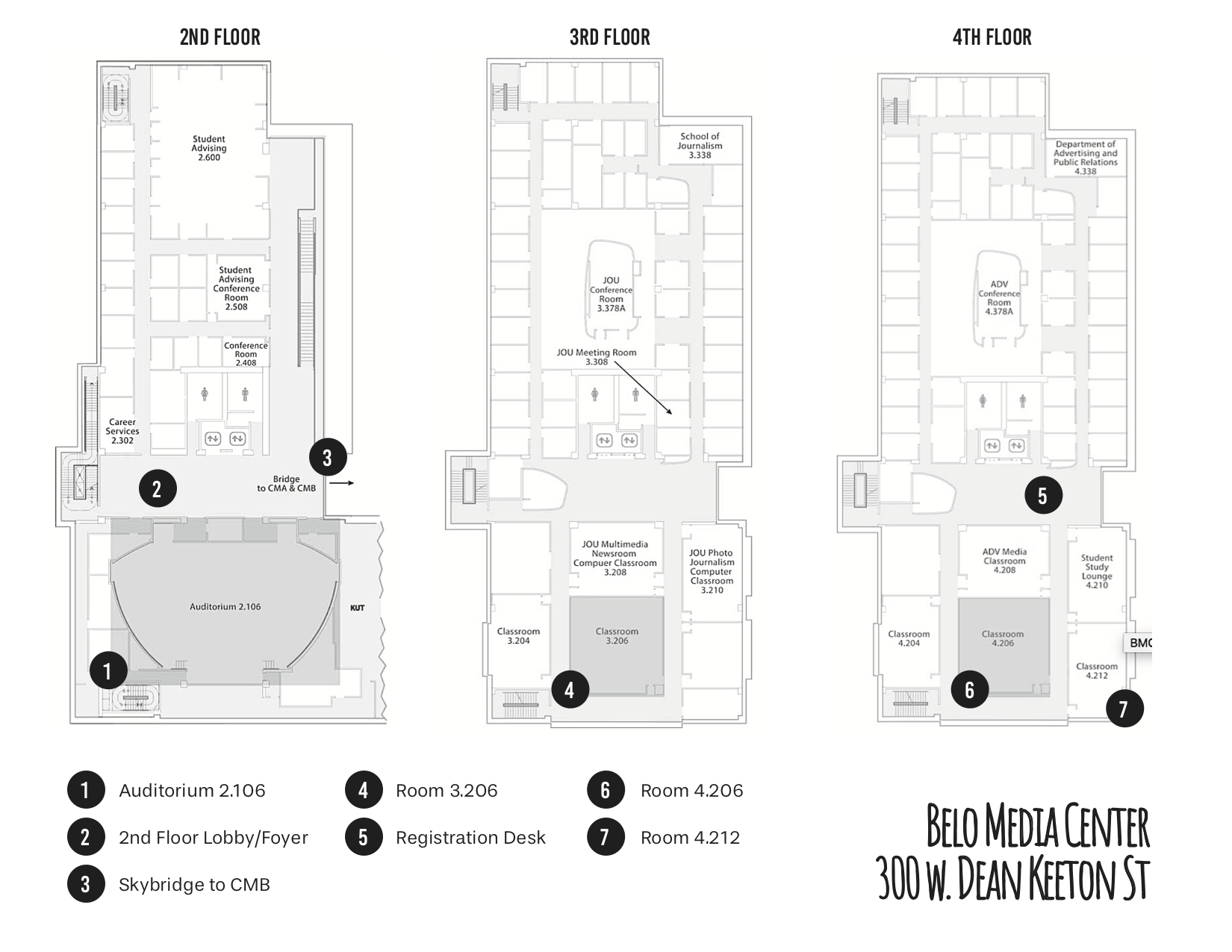 Walk-up registration and check-in will be at the following locations:
Thursday (12-5:30 p.m.)/Friday (8:30-5:30 p.m.): Texas Union, Sinclair Suite, 1st Floor
Saturday (8:30-3:00 p.m.): Belo Media Center, 4th Floor Lobby
The opening night event, TV Treasures from the Texas Archives, and the featured roundtable, Praxis in Practice, will be take place in Belo's 2nd floor auditorium (see map above for details). For more information on those events, please check out the Special Events page.
Also feel free to check out the Conference Schedule page as well as the Registration and Lodging page.
Recommended Spots for Food and Drink:
Explore Austin! We've compiled a list of the best places for coffee, breakfast, lunch, dinner, and entertainment near the conference, hotel, and downtown. Click the map to discover more details.