The Cost of Convenience: Exclusive Licensing and Subscription Video On Demand
Karen Petruska / University of California, Santa Barbara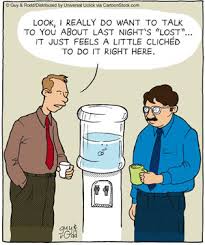 Transforming Audiences
Historical broadcasting, distributing content over the publicly-owned airwaves, dramatically extended the reach of popular culture, particularly through live airings that brought entire families in front of the radio or television set. Today, however, audience fragmentation, a pull (rather than push) method of consumption, and channel/platform proliferation have limited water cooler chatter to focus only on the most major of events, like the Superbowl. Beyond major events, it is quite difficult to find common ground in terms of simultaneous viewing. Critics have had to account for this lack of simultaneity, tardy viewers surf the web haunted by the threat of spoilers, and television programs like Scandal work every social media angle available to maintain some sense of "must-see" (read: live) viewing.
At the Flow Conference in October 2014, panel moderator Horace Newcomb repeatedly asked a panel of industry experts about the implications of audience fragmentation. In particular, he wanted to know what is at stake if we lose the communal nature of television. Acknowledging his own investment in the model of television as a "cultural forum," Newcomb was not able to entice the other panelists to engage in this debate, perhaps due to their realistic acknowledgment that the days of mass media may be over. Yet Newcomb's question speaks to broader, and significant, changes in the cultural role of television, especially its ability to incite debate about the most urgent issues facing Americans today. Consider a program like House of Cards—the show has its critics, but it nevertheless attempts to expose an extremely ugly side of politics that could inspire discussions of real-life political scandals. But that show streams exclusively to Netflix subscribers, accessible to non-subscribers only through piracy or digital purchase. Similarly, Amazon's groundbreaking portrayal of a transsexual father of three in Transparent, which became the first online program to win a Golden Globe, is available only to Amazon Prime members. A recent one-time offer by Amazon to watch Transparent for free, designed to drive increased subscriptions to their Prime service, only highlights the limited access to the program for non-subscribers. Is Newcomb right that the people who most need to see a sensitive portrayal of a man's decision to live life as a woman probably never will see it?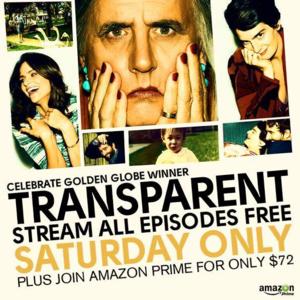 Transparent
Intensifying this silo-ing of TV viewers is one of the hottest trends in the business of digital content licensing: exclusivity, or giving exhibition rights to one distributor (here: one website) only. One example of an exclusive licensing deal is CBS's arrangement with Hulu that designates it as the only streaming source for episodes of the Sherlock Holmes series Elementary.1 A key feature of the deal, however, requires Hulu to wait until after the conclusion of the program's third season on CBS to begin streaming older seasons, likely an effort to encourage viewers to keep up with the program live as it airs on CBS. Children's content has also become a hot ticket in the licensing wars between subscription video sites like Netflix and Amazon. Netflix made a wide-ranging deal with Dreamworks to air 300 hours of familiar and new children's programming, while Amazon established an exclusive streaming arrangement with Viacom for Nickelodeon programs. Among streaming sites, including smaller competitors to Netflix and Amazon like Hulu, AOL, Vimeo, and Yahoo Screen, there have been countless smaller exclusive arrangements for individual programs or groups of shows, including New Girl, South Park, Community, HBO original content, and a block of FX's original series.
Exclusive licensing is a trend, but not necessarily a new one; HBO subscribers, for example, have long enjoyed privileged access to HBO content.2 Among subscription video businesses like HBO and streaming video on demand sites, exclusive licensing sustains their business model by providing special access to subscribers, and it can involve both new and old content, particularly as digital windows often serve as one more outlet to syndicate broadcast programs. As Reed Hastings of Netflix explained, "If the content is not exclusive and it's on cable and on other services, it might be pleasant to watch on Netflix, but it's not really reinforcing customers to stay with Netflix."
With distribution platforms proliferating online, and dominant streaming sites like Netflix and Amazon expanding their production of original content, an exclusive licensing deal can serve as a distinguishing factor for any website (the licensee) trying to build a recognizable brand. For instance, Yahoo's decision to resurrect Community (canceled by NBC) as an exclusive weekly web series will bring profound attention to a relatively second-tier site like Yahoo Screen. For the content owner, or licensor, exclusivity serves as the mechanism for extracting enhanced value for content, and it provides a program with a longer life span.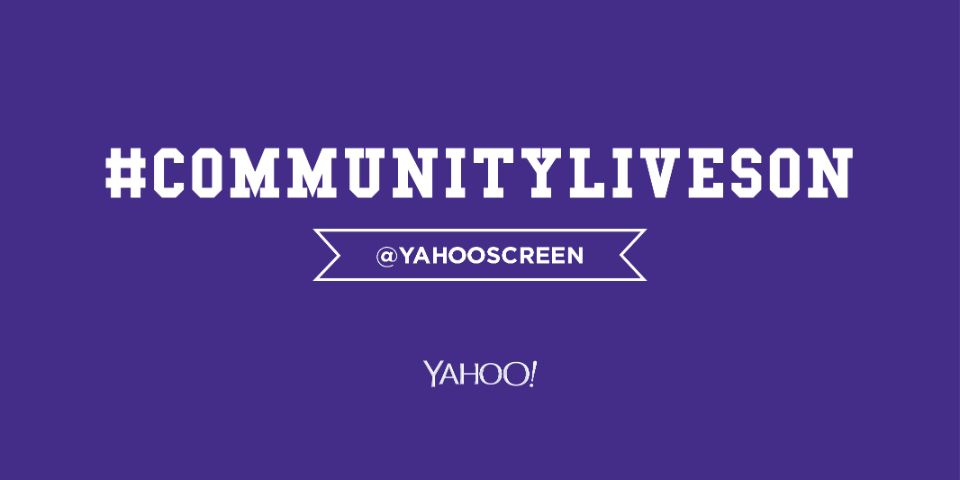 Community on Yahoo
Enhanced value matters in a marketplace that defies the usual agreements that determine exchange value. In traditional media distribution, like over-the-air television, the ratings system has withstood decades of methodological3 and technological4 shifts to serve as what Ien Ang has termed the "convenient fiction" of ratings accuracy. The fiction is convenient because it is only through a common faith in the accuracy of this data that television networks and advertisers can agree upon a fair market value for the airtime purchased by sponsors. While not without controversy, the data collection practices of companies like Nielsen have established some stability for television stakeholders needing a mutually agreed upon measurement system. Online, though, no such convenient fiction exists. Exclusive licensing deals protect content value by negotiating premium licensing fees and by limiting the circulation of content online.5
The stakes for subscription-based media companies are relatively clear—a popular series can help a site gain a competitive advantage in a crowded content landscape—but what are the implications of exclusive licensing for viewers? "Disruption" has long been a buzzword to describe contemporary media change, but its application often angles toward industry concerns about monetization, piracy, and threatening new media companies. Industry discourse tends to isolate viewer needs through the rhetoric of "TV everywhere" (or TVE), a term popularized by Time Warner's Jeff Bewkes that describes consumer desire to watch television where, when, and how they want. TVE may purport to describe an on-demand world where consumers drive engagement, but its narrower business function protects the operations of cable companies.
The best way for cable companies to maintain a subscriber base in an increasingly online world is to build up their "on demand" and online streaming capabilities. Take, for example, industry leader Comcast's intensive focus on branding their own TVE efforts as "Xfinity" and, now, X1. While technical challenges have slowed the adoption of TVE more widely, it should not be misconstrued as an effort to break down the walls that control access to cable content—in fact, TVE reinforces those walls. There is an unsettling economic prerogative to an on-demand culture that extends the logic of television as a paid—rather than a free—medium, with exclusivity as a particularly effective tactic to encourage financial outlay by consumers for access.
[youtube]http://www.youtube.com/watch?v=A_W51PriS2w[/youtube]
Broadcasting has of course never been truly free in that Americans had to own a receiver and "paid" for content through the labor of viewing (eyeballs converted into ratings data points translated into dollars), but today there are a variety of additional ways viewers pay for (access to) content. From HD televisions to cable subscriptions, over-the-top devices, digital video recorders, and a variety of subscription packages—viewers pay for "free" television repeatedly.6
Increasingly, however, even "free" content is not free online. Broadcast network CBS has created a subscription video-on-demand site called CBS All Access, providing viewers with a deeper library of content for $5.99 a month. So, what you could watch for "free" during initial airings on CBS, you can pay to watch delayed, on demand, and live through an internet connected device. Similarly, you could watch NBC's most recent airing of the Olympics for "free" live during its highly edited primetime broadcasts, but if you wanted to view a live stream online or otherwise catch up on demand, you had to be a cable subscriber. Sports, in general, have proven to be a powerful motivator for viewers to watch content live, partly because streaming sports platforms usually require a subscription fee. Streaming may therefore be convenient, but it adds to the costs of television viewing today.
[youtube]http://www.youtube.com/watch?v=Tu-JvcNByzA[/youtube]
The flip side of the debate is that subscription streaming television on Netflix and Amazon airs without commercials, which means the content may not be free, but at least Americans are not paying for it twice (through their subscription and their viewing of advertisements). Television has always positioned the viewer as ancillary, with the real business transactions occurring between the network and the sponsor. The relationship between the two—content distributor and advertisers—is longstanding but has also been adopted widely by new media companies like Facebook, Buzzfeed, and Twitter. Netflix and Amazon have so far chosen not to adopt the advertising model.7 Netflix does not report its viewing numbers publicly, and Amazon is perhaps even more cagey, unwilling to break down how many users subscribe to Prime, how many of those subscribers then stream content through Amazon Instant Video, and how many individuals stream particular programs. Because these streaming subscription sites do not participate in the advertising economy, they not only protect the secrecy of their (likely small) viewing data but also sell directly to consumers in a way that broadcasters and basic cable networks have never done. Direct to consumer may indeed be the brave new world of television, though most likely, it will cost a lot more up front.
Image Credits:
1. Transforming Audiences
2. Transparent
3. Community on Yahoo
Please feel free to comment.