Too Dominican for a Magazine?
Nelson Santana / CUNY Dominican Studies Institute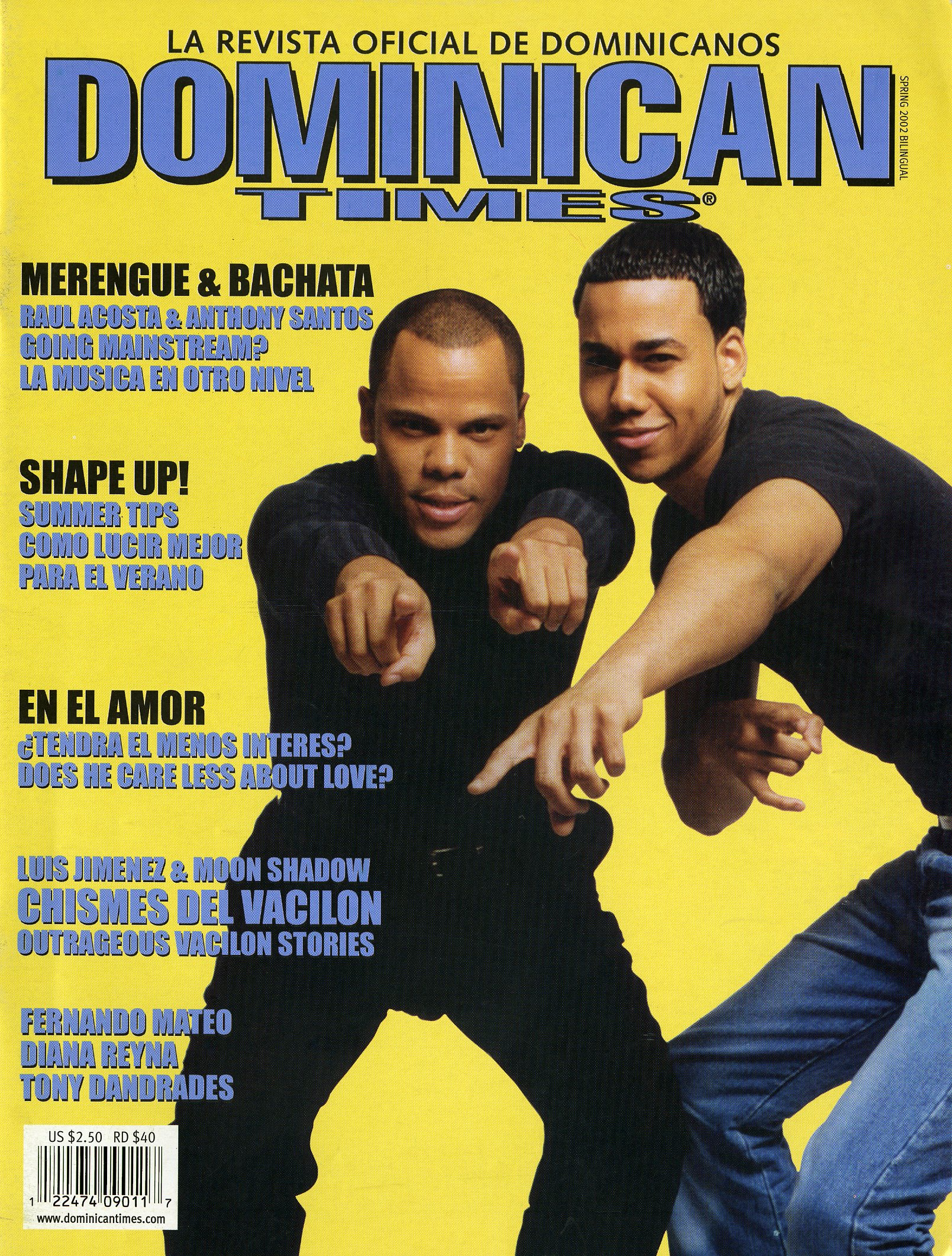 Dominican Times cover, 2002
United States residents have seen their fair share of local Dominican newspapers and magazines whose coverage focuses on Dominican-related themes. Not surprisingly, the vast majority of these publications have been produced in Spanish, though there have been occasions of publications incorporating English texts. Most unfortunate, however, is that many of these mediums have disappeared and perhaps even more heartbreaking is that these publications were so scarce to begin with, that there is no public repository preserving these materials, with the exception of the Dominican Library at the CUNY Dominican Studies Institute which houses most issues of Listín USA. This one isolated case is possible due to the initiative of the founder of this news magazine/newspaper who took it upon himself to donate most issues of his Listín USA to Chief Librarian Sarah Aponte.
Among the different factors that have contributed to the extinction of U.S.-based Dominican periodicals include change in demographics, accelerated economic burden and the inability to adapt. Listín USA, Merengue and Orientación y Noticias are among a slew of Dominican or Hispanic/Latino periodicals affected by some or all of the aforementioned factors. Is it possible that one of the factors that spelled the end for these periodicals is one that has been overlooked: being "too Dominican?"
The Birth of a Magazine: Dominican Times
September 11, 2001 marked the birth of Dominican Times Magazine. Figuratively, its birth should have marked its death and yet it did not, even during this tragic date in history in which terrorists attacked the City of New York. Many in the Dominican community were excited to read a U.S. magazine that incorporated their culture. Publisher Juan Guillén and editor José Morillo made it possible for the current generation of Dominican Americans to be presented with a magazine about their culture, publishing articles both in English and Spanish. There were articles about sports celebrities and entertainers, but there were also articles about Dominican culture and history. Eventually, however, the magazine was rebranded with the focus shifting from Dominican to the more general Latino.
Over the course of its 13-year history, Dominican Times Magazine has undergone several revamps, undergoing several name changes including DTM, Defining Trends Magazine, to its most recent reincarnation – Latin Trends. Publisher Juan Guillén and company dropped "Dominican" and replaced it with the more "ethnically mainstream" word "Latin." Speculation would indicate that "Latin" is more appealing to consumers and advertisers as opposed to "Dominican."
A Conflicting Identity?
During its initial run as Dominican Times, the magazine overwhelmingly comprised of Dominican content ranging from the cover to the advertisement. In fact, the magazine's slogan was "La revista oficial de dominicanos / The Official Magazine of Dominicans." Of the four covers in its first year (2001-2002) three featured Dominicans: Alex Rodríguez (fall 2001), Raúl Acosta (Oro Sólidso) and Anthony "Romeo" Santos (Aventura) (spring 2002) and Julio Sabala (fall 2002); the only exception being New York Governor George Pataki (summer 2002). By spring 2003 Dominican Times changed its motto to "Music, People, Sports, Business, Culture" and began to feature more non-Dominican personalities including Puerto Rican disc jockey and radio personality Jimmy Nieves, Columbian disc jockey Alex Sensation and Puerto Rican reggaeton artists Zion y Lennox.
The April 2005 issue featuring Dominican actor Manny Pérez on the cover marked the end of Dominican Times while the following month's May 2005 edition birthed DTM with a new slogan: "Dominican Times Magazine – The New Generation," with Jennifer López on the cover. By issue 30 in 2006 – its fifth-year anniversary – DTM had dropped "Dominican Times" from its slogan and remained with "The New Generation;" Roselyn Sánchez was featured on the cover. Shortly after in May 2007, DTM became Defining Trends Magazine. The magazine was revamped once more in 2010 and rebranded as Latin Trends. Under its latest name, the magazine is much more "Latinized," thus having featured on its cover celebrities from different parts of Latin America including Yankees legend Mariano Rivera (Panama), actor Esai Morales (Puerto Rican descent), wrestler Alberto del Rio (Mexico), and actor Wilmer Valderrama (Colombian descent) among many others.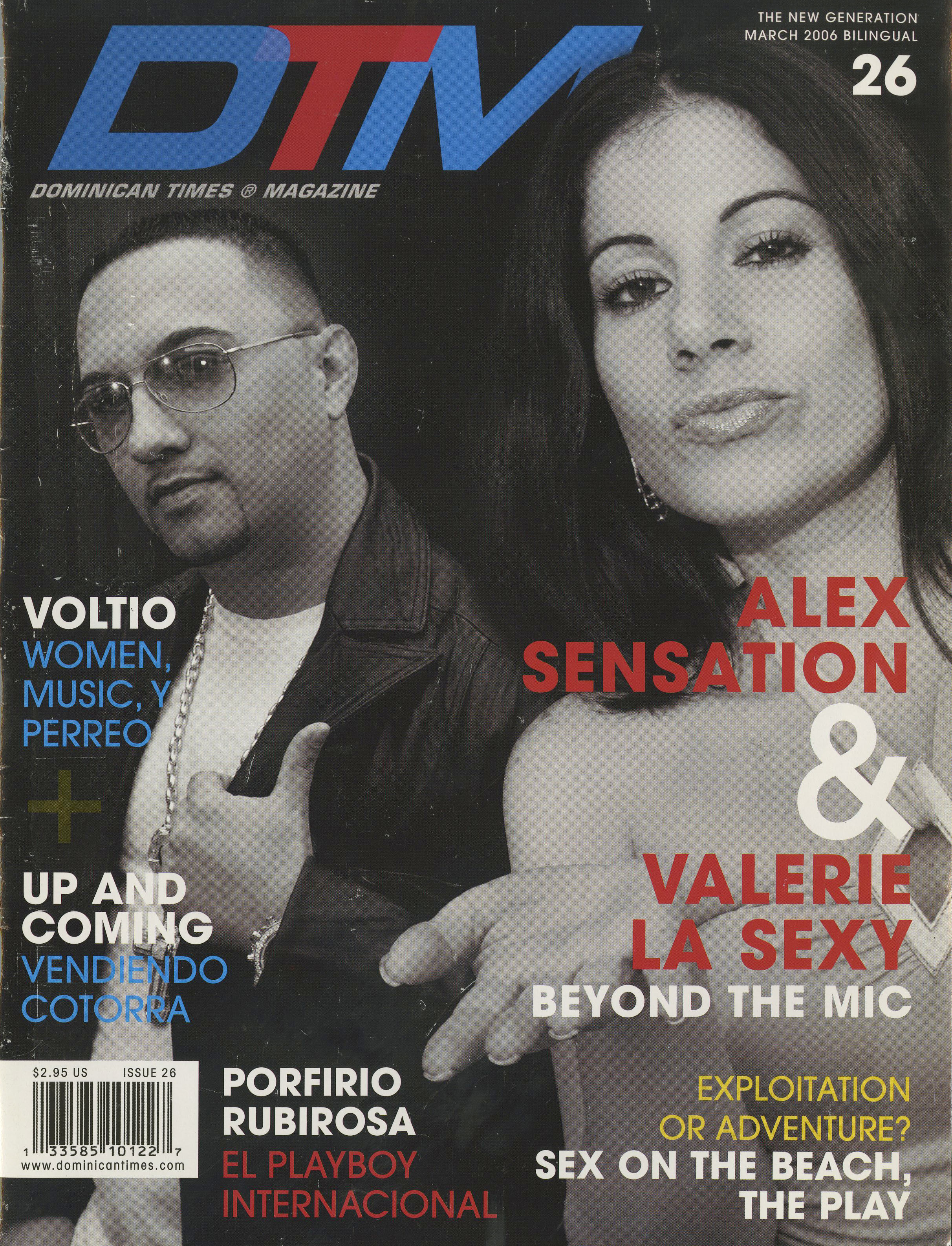 DTM: Dominican Times Magazine cover, March 2006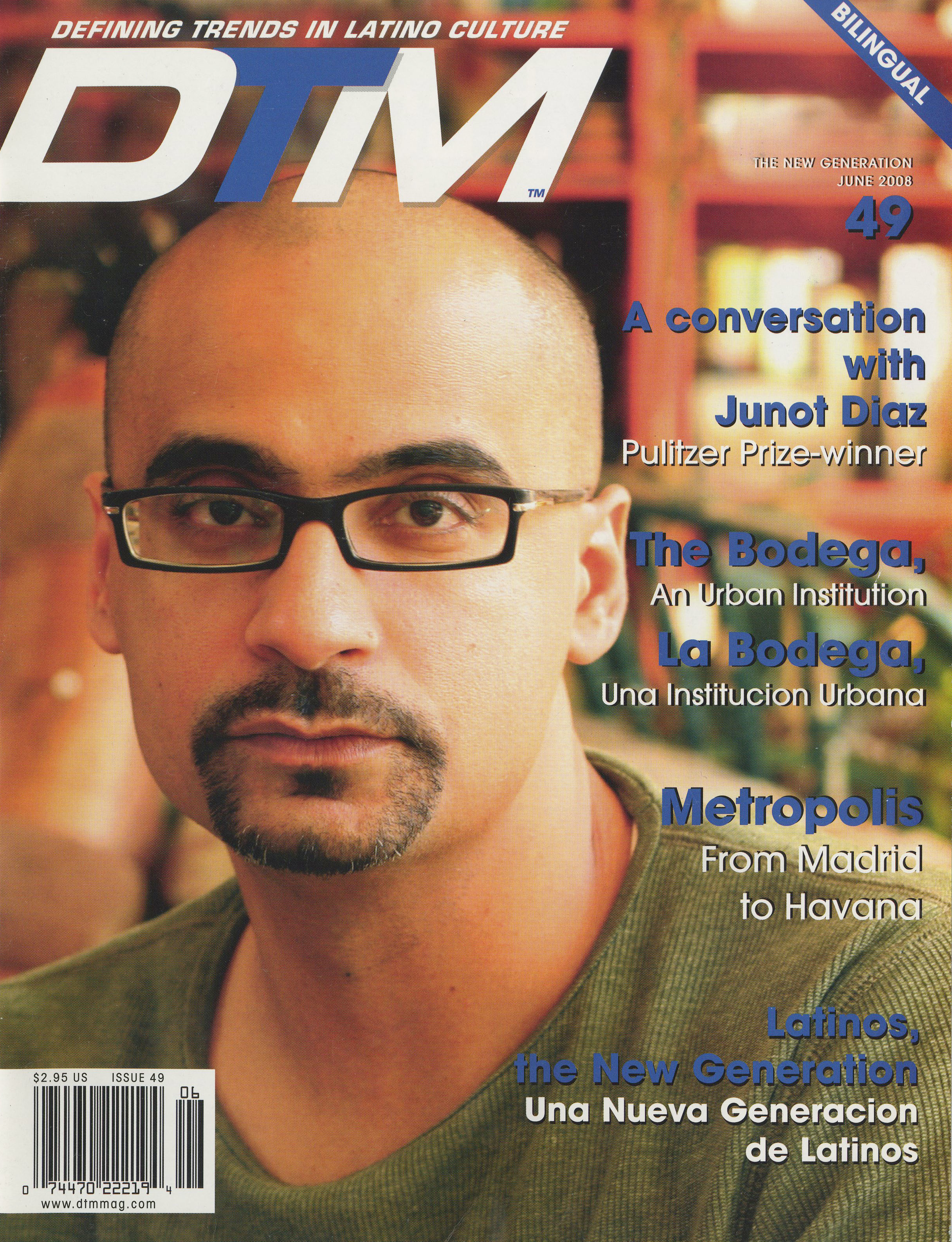 DTM cover, June 2008
Clearly, this issue of identity is one that has plagued Latin Trends since its inception as Dominican Times. Dominican Times is like that person who disliked their name as a child and changed it to something less unique and more common in order to "fit in" and be more liked by the society that rejected their original name.
Yet this issue of identity also lends itself to another interpretation. In stripping this New York-based magazine of its unique Dominicanness and instead making it more Latinized, the target audience changes drastically from a tight-knit niche of about 300,000 Dominicans (out of 1.5 million total who reside in the U.S.) to a much larger target audience that incorporates other Latinos. Who exactly are Latin Trends' audience? For one, coverage appears to be heavily concentrated in New York and its surrounding areas. Second, articles appear to cater to Latinos in their twenties to early to mid thirties with an interest in fashion, sports and popular culture in general. Perhaps even more telling is that from Dominican Times to Latin Trends, there has been no specific target audience. A target audience that is just Dominican or Latino only will not suffice; this cannot be the only selling point. A magazine's target audience must have more specificity. A magazine that targets a particular ethnic group will work, but only if there is a more concentrated sub-theme for the audience that is targeted; be it literature, sports, popular culture, or business, among other topics. Perhaps the audience could be Latinos in business, or cooking aficionados, or Latinos interested in the latest gossip in the entertainment business. Though it could be argued that Dominican Times, DTM and Defining Trends Magazine did not have a clear identity, on the flip side, the fact that the magazine itself has survived these multiple name changes could be a sign that management listened to its consumers and adhered to the needs of its demographics.
Conclusion
The question to ask is whether or not giving a New York-based magazine with a Dominican identity is feasible. There are over 600,000 people of Dominican ancestry who reside in New York State, of which perhaps 10 percent may be drawn to the magazine, with another 10 percent that would probably serve as actual subscribers, for a total of some 6,000 in New York. Promoting the magazine in other Dominican communities such as Lawrence, Massachusetts; Providence, Rhode Island; Perth Amboy, New Jersey and Allentown, Pennsylvania would certainly secure more subscribers.
Not only is there a need for a U.S.-based Dominican magazine, but the economic power for Dominicans (and those non-Dominicans interested in Dominican culture) to sustain such venture does exist. Though past studies have suggested that Dominicans are among the most economically disadvantaged groups in New York, it also worth noting that this block of Dominicans as a whole possesses great economic power; one needs to look no further than the remittances sent back home by migrants, or businesses in which Dominicans are known to have flourished including taxi and limousine, restaurants, bodegas and supermarkets and lastly barbershops and beauty salons. Another indication of Dominican power would be the political power of this community, evident in the number of elected officials of Dominican descent who have been voted into office (for the most part, wherever one person of Dominican ancestry has been voted into office it is due to the fact that a significant portion of voters were Dominican). Of course, the publisher, writers and editors of Latin Trends are aware of this, as they have published articles or covered events pertinent to Dominican elected officials and entrepreneurs including Diana Reyna and Adriano Espaillat.
Image Credits:
1. Dominican Times. Spring 2002: Cover. Print.
2. DTM: Dominican Times Magazine. Mar. 2006: Cover. Print.
3. DTM. Jun. 2008: Cover. Print.
Please feel free to comment.