Open TV: Rescue Pilots from Development Hell
Aymar Jean Christian / Northwestern University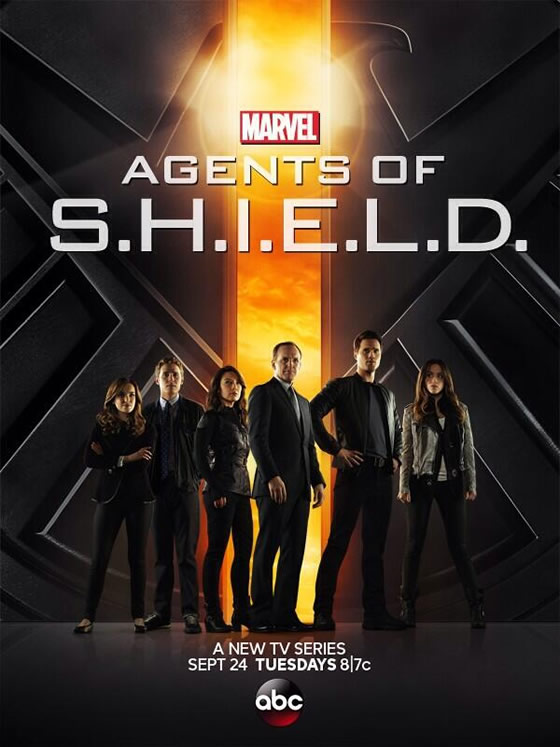 Marvel-branded Agents of S.H.I.E.L.D. sped through development.
The Avengers, franchise of franchises, has invaded television.
Last year in late July Deadline reported Marvel was in talks with ABC Studios about an Avengers TV show, a "kernel of an idea." One month later ABC ordered a pilot. Marvel has developed other series with ABC but synergy with the mega-franchise, all owned by Disney, sped up the development process. "We haven't yet seen the pilot but we're very hopeful that it would go to series," ABC president Paul Lee said at TCA in January. "How wonderful is it…My boss Bob Iger buys Marvel… Now we're not just able to use the Marvel brand but the Avengers franchise for a show."1
Film studios have spent the last decade privileging intellectual property over storytelling,2 threatening filmmakers with productions budgeted under $100 million.3 As franchises got bigger in the cinema, television picked up the slack, releasing stories with characters audiences watched for countless hours.
But series development is facing problems, not all of them new. Network executives perceive a tight market for original pitches4 – evidenced by bidding wars for key projects and multi-year deals with top producers – while more money is wasted making shows that bomb. Many new shows – particularly on ABC, NBC, CBS and Fox – survive development and come out bad or bland, and executives fear premiere season more and more each year.5 Shows like Agents of S.H.I.E.L.D. are safer bets for executives and more profitable for their bosses and shareholders.6
All this is sustainable in a multibillion dollar ad market; and when Americans can pay for products, cable subscriptions and subscription channels. But what happens if this bubble– amidst debt bubbles in housing, health, education, credit – bursts? Kevin Spacey has received a lot of attention (over 1 million views on YouTube7 ) for arguing the problem starts with executives not giving viewers and writers enough control over programming:
"The challenge is: can we create an environment where executives – those who live in data and numbers – are emboldened and empowered to support our mission, to have an environment with leadership that is willing to take risks, experiment, be prepared to fail by aiming higher rather than playing it safe?"8
[youtube]http://www.youtube.com/watch?v=P0ukYf_xvgc&desktop_uri=%2Fwatch%3Fv%3DP0ukYf_xvgc&app=desktop[/youtube]
Spacey warns television is losing its potential to support art and a dynamic community of creative workers. This summer I found support for those claims by examining the plight of black storytelling in my first column and black producers in the second.
If television is facing a crisis, where does reform begin?
One place to start is the pilot process, which nearly everyone finds unsatisfying. Producers and actors complain their work is precarious. Network executives find picking winners stressful and labor-intensive. Audiences find the products underwhelming. Advertisers increasingly decry it as outmoded.
Every year, from hundreds of pitches, executives at various channels order scripts and pilots to screen for advertisers at the Upfronts. Channels make commitments to release series by licensing from production companies and taking ownership stakes in programs – now the big four networks all take a stake in a majority of their programs.9 Pilot production cost the industry $280 million for the record-breaking 186 pilots made for the 2012-13 season.10 Like in film, budgets are rising as distributors compete for viewer attention and take financial interest: drama pilots now cost an average of $5.5 million and comedies $2 million.11 Advertisers are still paying, because television remains the safest bet for clients.12 Distributing television remains a lucrative business.13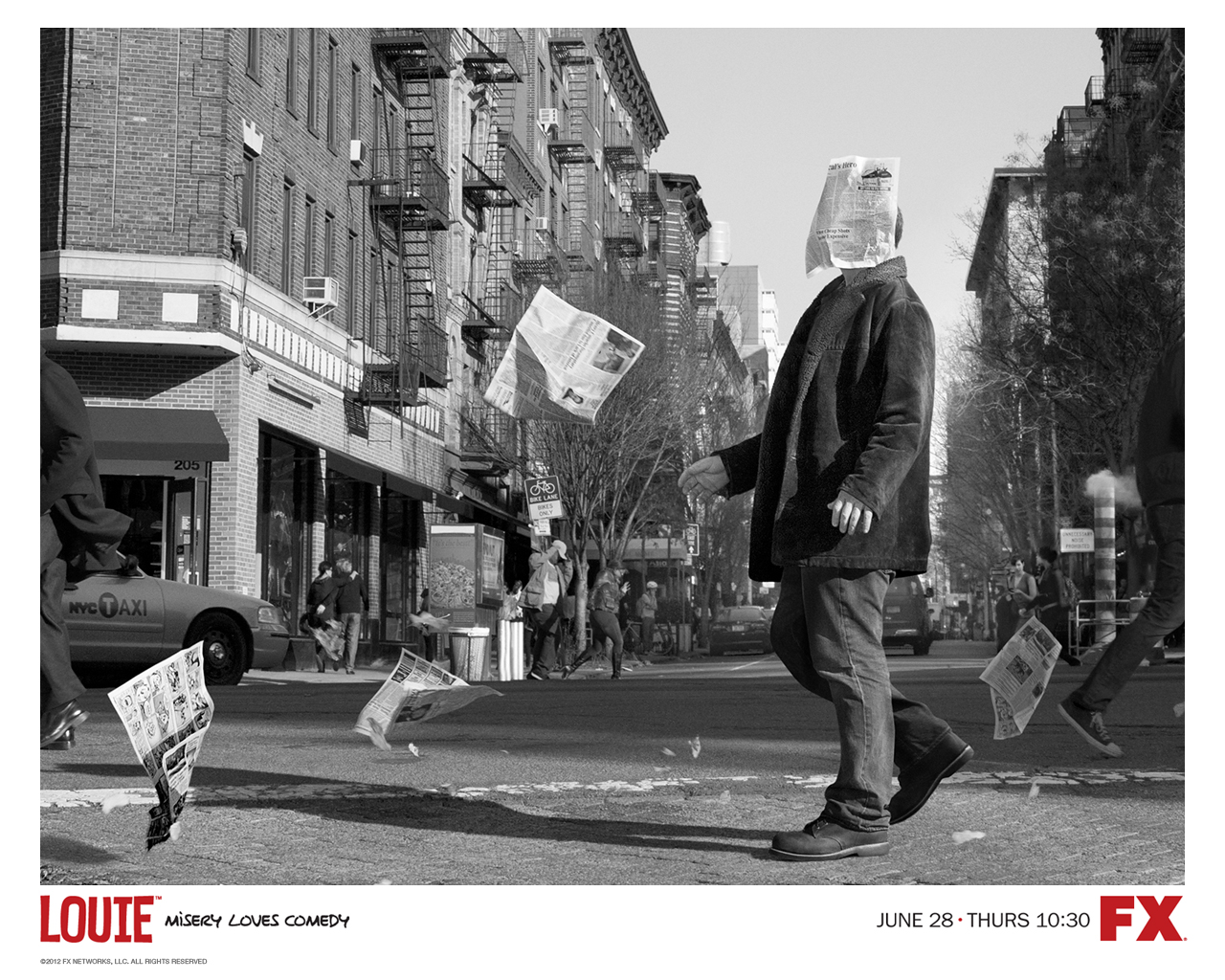 Modest, writer-driven shows like Louie satisfy viewers, critics and workers.
Yet each year the piloting process grows more out of sync with how people consume television, how creators write programs and how advertising agencies deliver returns for clients. TV fans are watching television like films – in seasons or on demand – and appreciate guarantees of narrative authenticity, complexity, or closure. Producers want to write unique or challenging characters and narratives that can sustain dedicated fan bases. Frustrated with "fuzzy" ratings systems, advertisers are slowly, and with questionable credibility, turning to data-driven methodologies.14
Networks are focusing on revenue and ratings, and not the viewers, producers and sponsors supporting the system. This is expected for subsidiaries of companies who can and must deliver earnings to shareholders. However, they are missing a chance to lead the industry and profit from a more stable and dynamic system.
Everyone knows opening up television starts with networks ceding control to producers and viewers. Netflix has profited from this knowledge. In late 2012, when it started production on Arrested Development and announced the premiere of House of Cards, Netflix's stock was languishing near multi-year lows. When the cast walked the Emmys red carpet this month it had rebounded to all-time highs, generating $15 billion of market value in a year. Audiences are already rewarding producer-friendly development in cable and web networks, who order full seasons of shows upfront and renew them faster and more often than broadcast networks. But their development slates are not nearly as diverse, innovative or attuned to audiences as they could be.15
Here is where all networks could take advantage of digital distribution more effectively than they have in the past. If crowd funding has demonstrated anything, it is intense fan interest in participating in story creation (as patrons, not data). Indie TV creators like Adam Goldman, Issa Rae, Freddie Wong and the Fine Brothers are nurturing audiences, regionally and through social media, keeping them in tune with what fans want. Independent production continues to produce great television;16 and there are many more sources for productions in games, blogs, YouTube channels, etc., not mention legions of underemployed writers and filmmakers.17 Advertising and marketing conglomerates want to reach these passionate, specific audiences. They have turned to algorithms, which are more efficient but miss critical aspects of how people engage with and how creators produce content.18 Underfunded by these skeptical, data-driven marketing conglomerates, digital networks like Maker and Machinima are fleeing user-generated YouTube for better financing (ad- or subscription-based) and have been accused of swindling content creators.19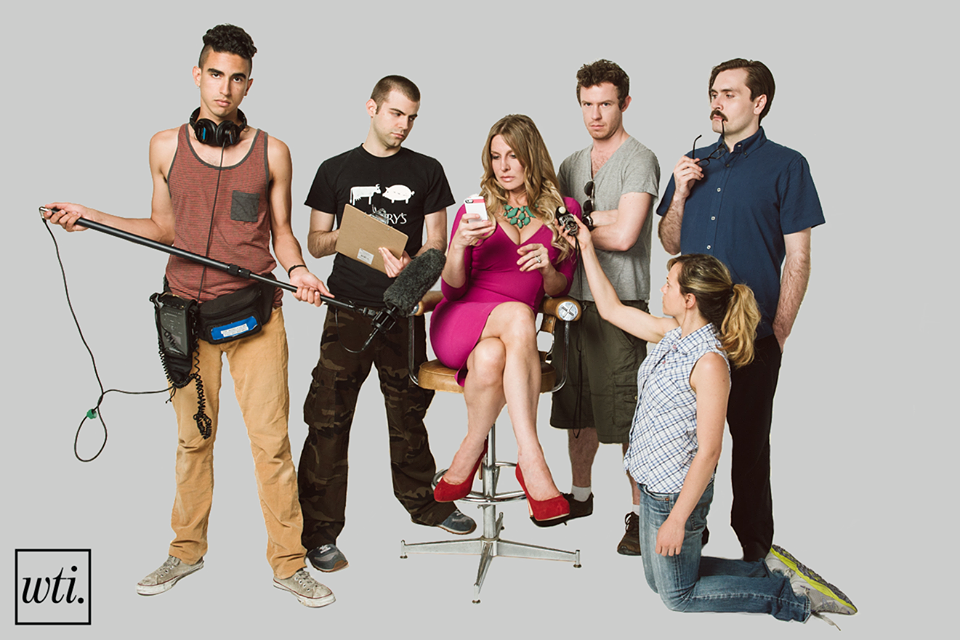 Adam Goldman raised $171,000 for a full-length show about the horrors of production.
Networks should step into the chaos to curate more stories from a greater diversity of producers, developing them over longer periods of time, at different scales, with viewer input. To do this they'd have to invest in greater numbers of smaller productions, giving creative control to creators who have fans (locally or nationally), awards, critical attention or an outré pitch.20 A democratized system could encourage bold work from new talent, ethical reality television and sociologically sophisticated narrative storytelling.21 Networks would still promote a select group of tent-pole franchises to big brands but sell a larger, more diversified catalogue of smaller shows at premium rates to brands and sponsors, who would get more specific and higher-quality audiences than in current system. If those shows succeed or grow, networks could upgrade them to television, film or other subsidiaries.
It's common, even cliché, for television fans to fear the end of television. Channel fatigue is narrowing audiences for individual shows. Networks have outsize control of the market and fear losing it, so they bet on companies and properties they know. Change is slow to come when a handful of cable, content and marketing conglomerates can still extract earnings under existing laws and arrangements. I have started to get the feeling that, with all of our channel options, we should have better and more interesting television.
Television networks are too pressured, web TV networks too under-resourced and lawmakers too gridlocked to affect change. But change is inevitable. Few alternative systems exist, save Netflix's extraordinary and YouTube's limited original programming initiatives.
When users and creatives aren't empowered to pilot they shows they want, can – and should – television be saved from itself?
Image Credits:
1. Agents of S.H.I.E.L.D.
2. FX Louie
3. Whatever This Is
Please feel free to comment.