Gaycoms in a Progressive Age?: Partners and The New Normal
Stephen Tropiano / Ithaca College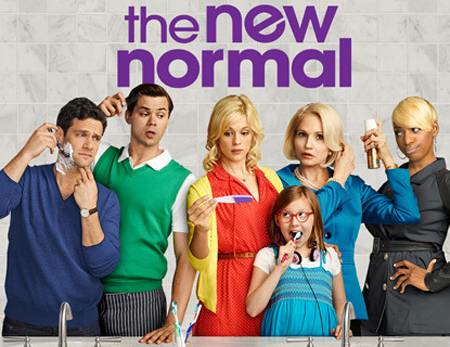 The ground gained on the political front for LGBT people since President Barack Obama took office in 2008 is immeasurable. "Don't Ask, Don't Tell" has been repealed and significant public policy changes have been made in such areas as immigration, employment, housing, health care coverage, hospital visitation rights, and LGBT-inclusive sex education programs.1.
On a more personal level, President Obama, First Lady Michelle Obama, Secretary of State Hillary Clinton and other Democratic lawmakers added their voices of support to the It Gets Better Project, an Internet-based video channel featuring over 30,000 videos that carry messages of hope to young people being bullied by their peers because they are gay or are perceived to be gay.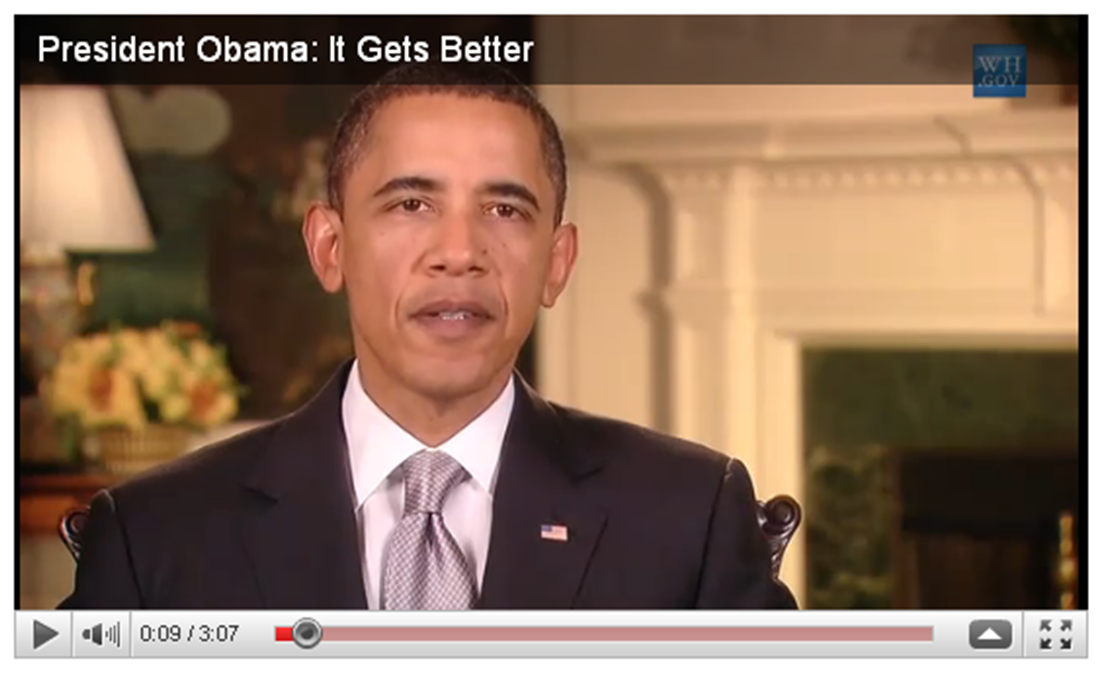 Another advancement is the support for same-sex marriage, which was recently included in the 2012 Democratic Party Platform. Back in February of 2011, the White House announced the Obama administration would no longer defend the constitutionality of the 1996 Defense of Marriage Act, which bans federal recognition of same-sex marriages. This past May, President Obama told ABC News' Robin Roberts that he had changed his original position on marriage as only being between a man and a woman and personally supports gay marriage: "At a certain point, I've just concluded that—for me personally—it is important for me to go ahead and affirm that I think same-sex couples should be able to get married." At the same time, Obama said the issue needed to be worked out at the local level: "Different communities are arriving at different conclusions, at different times. And I think that's a healthy process and a healthy debate."
American attitudes appear to be changing along with the times. According to a June 2012 CNN national poll, 54% of the country believe marriages between gay and lesbian couples should be valid and include the same rights as traditional marriages (a 10% increase from 2008). Part of the shift could be due to the fact that in that same poll 60% of Americans stated that a close friend or family member is gay (an 11% increase from 2010).2
According to factcheck.org, multiple polls on the question of same-sex marriage indicate "a slight plurality—and in some cases a majority—of Americans support gay marriage."3
It's believed that Obama's announcement in support of marriage equality was precipitated by remarks made by Vice-President Joe Biden, who made his feelings known during an interview on NBC's Meet the Press:
I am absolutely comfortable with the fact that men marrying men, women marrying women and heterosexual men marrying women are entitled to the same exact rights, all the civil liberties. . . . I think Will & Grace probably did more to educate the American public than almost anything anybody's ever done so far. And I think—people fear that which is different. Now they're beginning to understand.4
I was pleasantly surprised Biden mentioned Will & Grace (1998-2006), a gaycom (a gay-centered situation comedy) that ended its eight season run six years ago. Television shows, and sitcoms in particular, are often undervalued for their power to open up people's minds and influence the way they view at the world. Will & Grace and the groundbreaking gaycom that preceded it, Ellen (1994-1998), certainly changed the images of LGBT people on television. Both series "normalized" gay men and lesbians by demonstrating that they live healthy and productive lives–and can be just as neurotic and outrageous as their straight counterparts.
The fall 2012 schedule includes two new gaycoms: Partners (CBS), created by Max Mutchnick and David Kohan, the same team responsible for Will & Grace; and The New Normal (NBC), co-created by Allison Adler and Glee's Ryan Murphy. It's difficult to determine from their respective pilots how much of an impact either show could and will have, but my sense is that both shows are off to a slow start.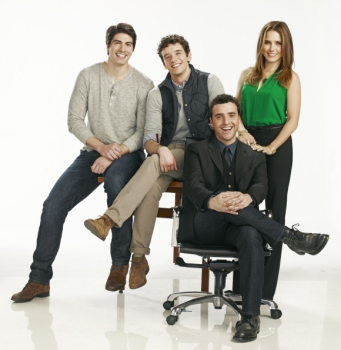 The more traditional of the two shows, Partners is based on straight Kohan and gay Mutchnick's relationship as long-time friends and collaborators. In their gaycom they focus on a pair of architects: Louis (Michael Urie), the gay guy, and his childhood friend, Joe (David Krumholtz), the straight one. Louis has a lover, a nurse named Wyatt (Brandon Routh), while Joe has a fiancée, Ali (Sophia Bush). In the pilot episode, Joe and Louis' friendship and partnership are threatened when Louis' meddling nearly destroys Joe's engagement to Ali. So Louis meddles some more and by the end of the half-hour, all is well. But much like the iconic '50s housewife Lucy Ricardo from I Love Lucy, Louis will continue to insert himself into his partner's other life. The clever advertising tagline says it all: "Four Friends. Three Couples."
This is the third time around for this pilot, which was shot back in 2007 for CBS under the same title (with Jay Mohr and Brian Austin Green in the leads), and the following year for ABC under the title Fourplay (with Alan Tudyk and Josh Cooke). Unfortunately, version #3 has the look, feel, and the comedic sensibility of a 2007 sitcom with a dated premise. The problem with Partners is that it lacks the ironic edge of one-camera millennial sitcoms like The Office, Modern Family, and 30 Rock, and even the "hipness" of CBS's other more traditional hit three-camera sitcoms, The Big Bang Theory and Two Broke Girls. Like Will & Grace's Jack McFarland, Louis is too over-the-top. His every quip, over reaction, and gesture unrelentingly remind the audience that he's gay, as if somehow they need to be reminded about the basic premise of the show.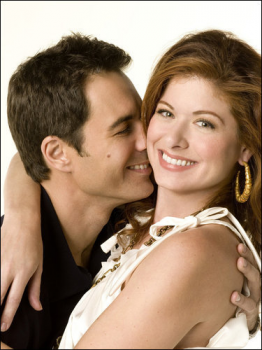 Kohan and Mutchnick obviously get it—Will & Grace did a great gay balancing act between Jack McFarland and the smart, slightly insecure, and comparatively subdued Will Truman. But though Urie is a very funny, high-energy actor with great comic timing, Partners feels as if it needs more of a Will anchoring the lead (Routh, playing Louis' sweet, hunky boyfriend, is unfortunately miscast). The one thing the show has going for it is its director/executive producer, James Burrows. The man who directed 187 episodes of Will & Grace not to mention countless episodes of Cheers, Frasier, and Friends, is known for making good shows better. So perhaps we should give him, Kohan, and Mutchnick some time in hope that they can make some much needed changes in the show's tone and storylines.
Meanwhile Glee co-creator Ryan Murphy's brand of slightly off center humor is all over the pilot of The New Normal. As with shows like Nip/Tuck, Popular, Glee, and American Horror Story, Murphy creates his own reality and it's up to you to decide whether you want to go along for the ride. Glee works as a satire because it is about something every potential viewer has experienced—high school. But same-sex coupling and parenting are relatively new subjects, meaning compared to Modern Family's Cameron and Mitchell, the two gay, white urban professionals at the center of The New Normal waiting to raise a child behave more like recently graduated Glee high schoolers wondering if they should take their relationship to the next level.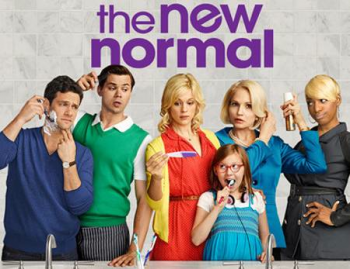 In The New Normal pilot episode, Bryan (The Book of Mormon's Andrew Rannells) and David (Justin Bartha) hire a single mother, Goldie Clemmons (Georgia King), to be the surrogate mother for their baby. But unfortunately, Bryan and Partners' Louis are cut from the same gay cloth with Bryan coming off cartoonish, a closer relative, in fact, to Will & Grace's Jack.
Same-sex parenting is certainly a "hot" issue, but any couple deciding to make this sort of commitment would put a little more time and thought into the decision (it seems more like a whim, sparked by seeing a cute baby in a stroller). In addition, it all moves very quickly as characters continuously remind the audience about the meaning of the word "family." The pilot episode's best moments belong to Goldie, who is more "real" compared to the gay daddies-to-be and her bigoted grandmother, played by Ellen Barkin, who still needs to bring it down a few notches in order not to venture into over-the-top camp territory.
It also feels ironic that the only minority characters on both of these otherwise "liberal-minded" programs are sassy female assistants–a role formerly occupied by gay male characters.
Clearly there is more work to be done. A lot more.
Image Credits
1. President Barack Obama, itgetsbetter.org.
2. Will & Grace's Eric McCormack and Debra Messing, fanpop.com.
3. Cast of Partners, cbs.com.
4. Cast of The New Normal, nbc.com
Please feel free to comment.