American Dreams – Israeli Formats: How Israeli TV Became a U.S. Success Story
Sharon Shahaf / Georgia State University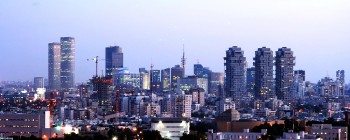 Israeli Formats Becoming a U.S. Success Story
In one of the heights of the Israeli reality show Connected (Mehubarim, 2010) – an original format providing semi-celebrities the opportunity to self-document 24/7 for the entire nation to watch – television writer Ran Sarig, one of the impromptu stars of the show, receives on camera the news that his show Ramzor, was licensed for adaptation by the U.S Fox network. As the episode unfolds we continue to watch the train wreck that is Sarig's life as the intense joints and cigarette chain smoker, father of three children from two different relationships is showered with adulation and media attention. After all, selling a television format for adaptation in the U.S is the new Israeli American dream. Similarly to success stories of Israeli high-tech companies in the Silicon Valley, successful Israeli-U.S format deals are celebrated in the local media as a national achievement of the "David vs. Goliath" variety, wherein ingenuity overpowers size in cutting edge global industries.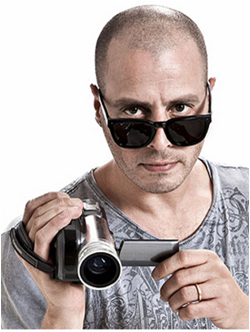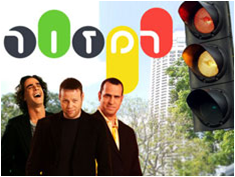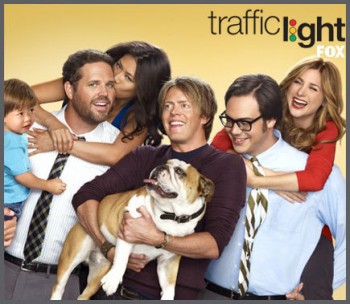 clockwise (l) Reality TV persona/TV writer Ran Sarig; Publicity Stills from (r) Ramzor (bottom) Traffic Light
Indeed, despite Ramzor's ultimate failure as the quickly cancelled Fox's Traffic Light, 2011 proved to be a break-out year for Israeli formats in Hollywood. Amongst a host of format deals Connected itself was licensed for U.S adaptation by MTV. That notwithstanding, the jewel in the Israeli television formats crown for 2011 is, without a doubt Showtime's award winning adaptation of the Israeli drama Hatufim (Prisoners of War) – Homeland. Developed in the U.S. by executive producer/show-runner team Howard Gordon and Alex Ganza (24) with the cooperation of Israeli creator Gideon Raff, Homeland easily won two out of its three Golden Globe nominations (for best drama and best actress Clair Danes), emerging as the big winner of this year's award. News from D.C confirmed that president Obama is also on the roaster of Homeland addicts, alongside other Washington movers and shakers1.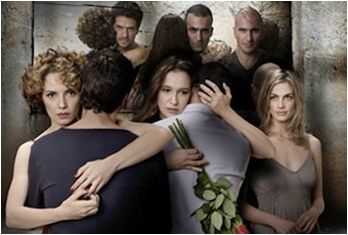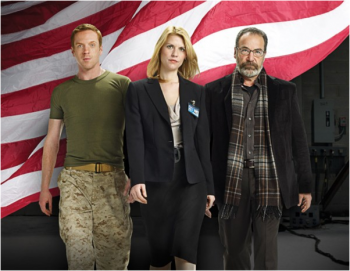 (top) Israeli drama Hatufim, which received a (bottom) U.S. adaptation as Homeland on Showtime
This success comes exactly three years after the first of the current wave of U.S. adaptations of Israeli series, HBO's In Treatment, landed five Golden Globes nominations, including best drama series, and won one for best actor Gabriel Byrne. As Deadline.com reporter, Nellie Andreeva notes, Homeland's achievement, after only four years of U.S. presence for Israeli formats far surpasses that of more established television industries. This year, as result of the rising interest, U.S. networks bought as many pitches based on Israeli formats as they did formats coming from the U.K – despite the much longer standing tradition of British-American exchange, spanning over four decades and dozens of shows.2.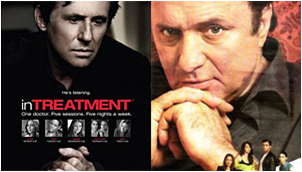 HBO's In Treatment and Israeli Betipul
Amongst the Israeli shows in different stages of U.S. development are the game show Who's Still Standing and drama series Timrot Ashan (Pillars of Smoke) on NBC; the CW remake of the daily musical/time-travel telenovela Danny Hollywood (retitled Joey Dakota); as well as several other dramas (The Naked Truth, HBO) comedy (Tall and Greenbaum and Life Isn't Everything, CBS) and reality series (3, CBS; Connected, MTV; The Frame, CW).
Promotional clip from Danny Hollywood
The most obvious questions at this point are Why Israel? Why now? What are the circumstances making it possible for this young, miniscule, isolated television industry to explode overnight as major exporter in the lucrative U.S. market?
The answer of course lies first and foremost in the rise of global television formats trade and its revolutionary influence on the ways television programming get conceptualized, bought, sold, and licensed3. The format – sold as a televisual concept rather than finished text, opens up new opportunities for players from previously hopelessly marginalized markets, which can now compete on the home turf of the world's most influential industry4.
If television globalization was, until quite recently, defined by the flow of "canned" U.S shows, nowadays television executives (such as a group gathered recently in a National Association of Television Program Executives (NATPE) panel on "Format Wars"), take for granted that top U.S properties (such as the CSI franchise) find their global audience in niche cable channels these days, while the broadcast platforms everywhere are dominated by local productions of "formatted" shows. When struggling to define "formats" these executives replicated the same cliché scenarios, emphasizing the predictability of formulae ("if you don't know what you get week after week, it's not a format,"), and the "cultural neutrality" of globally successful forms5.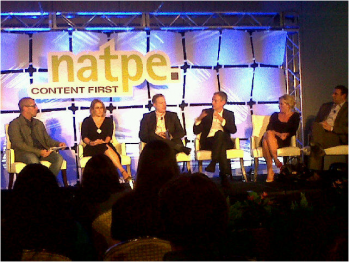 NATPE Panel on "Format Wars" featuring Vasha Wallace of Fremantle Media, Philip Gurin of The Gurin Company, Mike Beale of ITV Studios Global Entertainment, and Karoline Spodsberg of Banijay International
None of this works however, in the case of Israeli-U.S. exports. Taking into consideration the prominence of scripted, none formulaic forms in this trade; the notorious particularity of the original Israeli subject matter; and the staggering range of adaptation practices – varying from "loose inspiration" (Homeland) to a word-by-word translation of original scripts (In Treatment's first season) – what seems to be traveling here are much more complex and nuanced set of ideas, ways of thinking, story telling practices, character traits, and themes. Most of these are neither formulaic nor culturally neutral.
One way to start to explore the complexity of this exchange is to conduct a highly contextualize investigation of the industrial processes involved on both ends of these deals. While further development of this project is certain to take me on several fieldwork trips to Israel in summers to come, at this early stage I focus on mapping out some initial explanatory discourses emerging from public interviews with industry executives in both Hollywood and Tel Aviv. A couple of themes emerge immediately and, in favor of time I will not do much more than listing these here.
The first set of discourses concerns the history and unique constraints of the Israeli industry. Here, commentators note that the industry is just now reaching maturity as it first transitioned from a single-channel public system to a commercial multichannel one in the mid 1990s. Moreover, there is a sense that this developing industry now produces more than the limited local market can actually absorb (Avi Armoza CEO of Israeli Armoza Formats notes the high ratio of film schools per capita in the country, and the limited built-in audience of approximately 7 million Hebrew speakers, personal communication, January 23, 2012). Homeland's Alex Ganza offers an interesting observation of the advantage of the industry relative youth: "They're not boxed into any way of telling stories yet" he said in an interview "We tend to get very narrow-minded about things — doctors, lawyers, police procedurals, and the Israelis…have broken free of that." 6.
The Israeli industry's financial constraints are mostly discussed as an advantage as they force local talent to refine scripts before shooting commences; allow more risk taking as the initial investment is minimal; and encourage innovation in storytelling ideas to help offset a shoestring budget. Another important aspect is the absence of a pilot as vetting mechanism given the high costs of pilot production. Thus, Israeli networks commit to create and air full seasons, guaranteeing more time for characters and storyline development. Finally, the Israeli audience is described as both media savvy and impatient, leading local broadcasters to develop a policy of "edgy mainstream," more daring and bold than most American primetime fare.
A second group of statements concerns the particular cultural connection between Israel and the U.S. These fall into two, somewhat contradictory discourses. According to the first, Israeli and American cultures are very similar, because Israel is so thoroughly Americanized. This is summed up by David M. Israel (Executive Producer, Third Rock From The Sun) in his discussion of Israeli comedies in an L.A. master class:
Other than the fact that they were in Hebrew there was nothing, to me, that was Israeli about them…. I think our cultures are so similar that it really struck me as like wow we have a lot in common… Tel Aviv to me is a whole lot closer to New York or LA than a lot of places in the middle of America.
[youtube]http://www.youtube.com/watch?v=qFvCv6_GL5s&feature=related][/youtube]
OR master class on Israeli formats featuring Howard Gordon and David M. Israel
The opposite explanation views U.S-Israel cultural similarity as a new, post 9/11 phenomenon, wherein in an era of "war on terror," and a sense of vulnerability and paranoia surrounding homeland security, Americans are uniquely positioned to identify with the Israeli "under siege" mentality.
Last but not least, a somewhat problematic group of statements relates Israeli format's success to "the Jewish connection" between Hollywood and Tel Aviv. As Steven Zeitchik puts it in an L.A. Times article: "Unknown to most viewers, a small group of creators and industry types has built a pipeline between Israel and the Los Angeles entertainment world 9,000 miles away" (January 12, 2012). This "pipeline" discourse is enhanced by statements from top Hollywood industry executives, expressing a cultural belief that Israelis are good story tellers, because, just like many in the American entertainment business, they are Jews. As Howard Gordon declares: "Whatever culture of storytelling that might be specific to Jews and made them prominent in Hollywood makes it understandable that 8,000 or 9,000 miles away a lot of Jews in a small place would be good storytellers"7.
The interesting question remains, how do these emerging discourses around Israeli formats' U.S. adaptation help reevaluate the core format literature? How can they enhance the understanding of formats as easily relocateable "generating formulas," into which local cultural content gets infused as afterthought? How does this account shift when the "local" culture adapting a foreign programming concept is the dominant U.S.? (I am yet to encounter anxious discourses fearing an Israeli "cultural imperialism").
How, for example, could this case study rework accounts such as the one by Keane et al,8. who observe that global formats are responsible for a continued centralization of creativity in global television as a few Western media hubs conduct the R&D (research and development) for, and then distribute and capitalize on these popular forms? Could the Israeli case suggest a counter example wherein minor actors can use a small market as "laboratory" to hone higher-end globally successful televisual fare?
Instead of drawing any grand conclusions I'd like to close on a more personal note, contemplating the significance of this case for a potential de-westernization of the field of Television Studies. As knowledge of the Israeli origin of some of the most innovative and successful shows on American screens becomes more public, the interest in the industry I have been monitoring closely for over a decade is rising. That, of course is a good thing. Not just for Israeli TV, but also for those of us trying to diversify the sources and sites of Television Studies scholarship. Yes, one can still publish a book on "reality television" using examples from one or two U.K or U.S shows, but similar work centering on Israeli, Italian, Danish, Iraqi or any other non U.S./U.K. examples is ghettoized as an "area studies" affair. Hopefully, as more Anglo scholars, publishers, critics, and audience members became aware of contemporary global television's profound multi-directionality, such a pitch would no longer be so hard to sell to the mainstream of TV Studies.
Image Credits:
1. FRMarkDWhite Blog
2. Saloona.com
3. Film Affinity
4. Dish Network Blog
5. Sky Arts
6. Share TV
7. UCLA Younes & Soraya Nazarian Center for Israel Studies
8. Format Wars
Please feel free to comment.