The Future of Television?
Sharon Strover / The University of Texas at Austin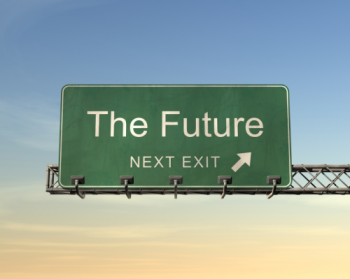 The Future of Television
Amid all the doom and gloom coming from incumbent broadcasters as they face the fact that some of their spectrum may go away and that people are finding a lot of things to watch besides their channels, a perennial bright spot for most media industries is South by Southwest (SXSW). The Interactive Festival in particular has morphed from a developer's bonanza into all things web, and this year (and for the past couple of years) that has included television. But the festival has backed into television: it arrived at it through new, interactive technologies, rather than the other way around, i.e., getting to new technologies through plain old television – and that's what keeps the media folks at SXSW upbeat. The venue known for introducing Twitter and Foursquare, and for mixing up the futurists with the alarmists and all of us in-between, will have a lot of people debating the merits of the latest innovations and actively trying to figure out how to monetize them. SXSW generates a lot of fun and a lot of press about whatever is the latest and greatest, and its brilliance in bringing to town not just the developers and the money people but also committed and innovative users, people doing things good for society as well as people doing things good for themselves, means that there will be some wacky and wonderful ideas kicked around the halls However, unless Bruce Sterling addresses it in his closing keynote, the program probably won't have time to entirely connect the dots on how people – co-creators, users, participants in the jargon of the day – are driving technologies and re-inventing where and how entertainment works.
SXSW has hosted several panels in the past addressing what is often called interactive television – an old term that has been around for a few decades but realized in fitful, jerky ways that have been underwhelming (anyone remember Qube?). Folks at the conference usually don't quibble that much over what to call these innovations; they are too busy moving on to the next big thing to worry about finding a better term for what seems like dramatically different engagement or a total re-thinking of a medium. In fact, many conferences try to stake their claim for bringing out the next dominant technology: This year the Consumer Electronics Show (CES) showcased a lot of television systems for the future (Google TV, Apple TV), with no clear winner and no single, persuasive vision. I like this quote from ZDNet about CES:
Too many hardware choices? That's problem number one. The second: there are too many ecosystems, too. With so many players (none truly dominant) in the TV space, it's becoming challenging for a consumer (and developer) to pick one with confidence. There's a serious need for natural selection to occur in the space.
CES is all about things (to sell), not ideas, but the techno-centric vision it supports masks a lot of the complexity of the "ecosystem." The often clunky and arcane visions of television systems captured in the European Interactive TV conferences for the past several years at least investigate the "entertainment experience" from a design point of view. But the visions from all these conferences are only partial. Maybe I like what I often see at SXSW because they don't aspire to see the complete picture since they realize it is always changing – and the idea of "natural selection" is laughable. The Darwinian process is upended between IP laws, technological developments in cloud computing, net neutrality, screen innovations, and the ebb and flow of sociality in places like Facebook. Selection, yes; natural, far from it. The SXSW view at least does a better job of recognizing the layers in the process by bringing users and designers and content creators into the same room, giving them the same chances to speak and explore together.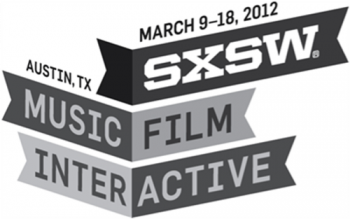 SXSW Interactive
This is a contrast with how we scholars try to fix a moment in time, halt a capability or a technology, at least for a few years, so that we can characterize it and study it. Lynn Spigel and Jan Olsson (2004) differentiated "TV" from "television" almost a decade ago, defining television as the expanding terrain of multiple viewing and interacting experiences, and while their attempt to find a better term for what was going on is laudable, it failed to standardize how we describe the new entertainment domain1. Jonathan Sterne's recent essay here on Flow used the helpful word "diluted" to refer to the uncertain experience-that-used-to-be-known-as-television, but more important than that, he draws our attention to the unstable nature of conceptions of "medium." Our own research group, The Immersive Television project, recently found evidence of this in an empirical fashion: in a recent bi-national survey of college students, the language people use to distinguish platform from content, viewing form from delivery method, or uses from distribution method, multiplied into a combinatory morass. For a researcher, this creates the need to specify platform, setting, content, and user behavior in order to understand much of anything about any specific engagement. While a traditional view might understand television delivery as the physical intermediary between sender and receiver of the signal (such as cable, DSL, or over-the-air antenna-based signal processing), viewers/users increasingly understand "reception" of programming to be dependent on a mix of services that function as go-betweens for digital content; the idea of "reception" fails to capture what people are doing with and to the content.
One of those intermediary services is Facebook, the heavyweight of social media and a favorite subject as well as target at SXSW panels. Statistics from the service ComScor, for example, show that by 2011 Facebook was more important for online linking than other conventional portals; this social media site currently occupies a central role as a communication and entertainment platform for its users. Our own research found that Facebook is a control central, a Swiss Army knife of capabilities that allows people to keep up with friends, read or watch the news, play games, and figure out what else there might be to watch – on Hulu, YouTube or network TV or your friend's blog. A huge majority of people we surveyed used Facebook as a recommendation system for deciding "what to watch." And this is the point that panels at SXSW will probably amplify this year: content is everywhere, and we follow it throughout our days and nights. Time-shifting has morphed into something in which the temporal lacks an index – it is all time. And it is all screens, with Facebook at the center of all of it.
[youtube]http://www.youtube.com/watch?v=1FnZmtF9OJY&list=UUR9JX15n8qQUv9tW8s3j44A&index=3&feature=plcp[/youtube]
ComScor demonstrates how Facebook became more important for online linking
What does Facebook mean for the structure of entertainment – or taste cultures in the near future? It seems clear the idea of entertainment needs to encompass the social nature of media, whether by rebranding interactive TV systems as "social TV" (Chorianopoulos & Lekakos, 2009), a term that comes up repeatedly at SXSW, or recognizing that audiences have extended their entertainment considerations beyond what we used to think of as the traditional logics2. Perhaps we can look to efforts like the Immersive Television project (http://www.imtv.me), for some insights; ImTV links computer scientists and designers with information and media scholars, to design and map new digital media workflow models – including the "workflow" of the user (João Magalaes from Portugal is the lead on this project and we have a group here in Austin working on it). The Connected Viewing Initiative from UCSB's Michael Curtin and Jennifer Holt has assembled a range of researchers to look at the evolving digital media ecosystems from a large range of perspectives – including economic, regulatory, user/participant, social media and archiving facets. These new projects are grappling with the way that television is becoming social and pervasive, but also recognize that it is linked – or mired – in an industrial setting with unruly economic models and a tumultuous regulatory landscape that is undecided on some crucial issues of access, privacy and control.
SXSW celebrates the chaos and fertile ideas that flow when we bring a broad mix of people into the same room and it reserves a place at the table for us, for users/participants, alongside the developers and industry figures. It brings the post-flow model into view: people are highly selective and engaged participants with media, co-creating their experiences, for better or for worse. And we can rely on Bruce Sterling to unravel some of the dark as well as the passionate and brilliant dreams within this vision.
*Thanks to numerous conversations with Nick Muntean, William Moner, Brett Caraway and our ImTV group for these observations.
Image and Video Credits:
1.EmploymentSpot.com
2. SXSW.com
3. ComScore (2012). Report by Dan Piech.
Spigel, L. & Olsson, J. (Eds.) (2004). Television After TV: Essays on a Medium in Transition. Durham: Duke University Press [↩]
Chorianopoulos, K., and Lekakos, G. (2008). Introduction to Social TV: Enhancing the Shared Experience with Interactive TV." International Journal of Human-Computer Interaction 24, 2, 113-120. http://www.informaworld.com/openurl?genre=article&doi=10.1080/10447310701821574&magic=crossref||D404A21C5BB053405B1A640AFFD44AE3 [↩]