The Blurring of Fame and Talent: Female Celebrity and the Glossy Gossip Sector
Rebecca Feasey / Bath Spa University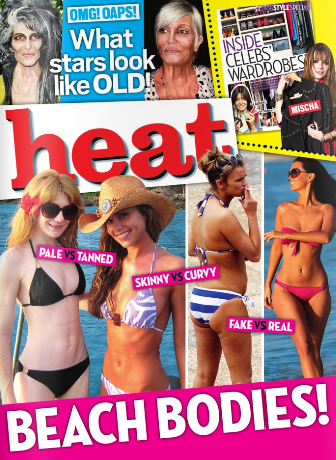 A Typical heat Cover
Celebrity gossip magazines such as Closer, Now and heat are notorious for their irreverent attitude towards famous figures in general, and for their slightly mocking presentation of female celebrities in particular. These texts favour gossip over staged promotions and candid celebrity images over commercial collaboration with the stars. And although such publications are keen to reveal the troubled romances, tawdry secrets and trivial stories of the rich and famous, the fact that they rarely distinguish between an A-list Hollywood actress, a critically successful singer, a popular socialite or a reality television contestant tends to reduce female celebrity to a personality contest and relegate contemporary stardom to a debate over appearance and attractiveness. This is not to say that female celebrities are not proficient performers, talented vocalists or skilled models, it is just that for every leading lady we are offered a wealthy heiress and for every award-winning musician we are given a Big Brother evictee, and each incarnation of famous femininity is given equal and undifferentiated coverage in these magazines.
I would suggest that even though the female celebrities who dominate these magazines tend to be hard-working, disciplined and indeed talented individuals from the entertainment world, the way in which these celebrity texts speak of lifestyle and leisure activities over discourses of labour and performance blurs the boundaries between fame and talent. Publications such as heat negotiate hierarchies of female talent and professional achievement in favour of distinguishing between surface appearances, ranking sartorial styles, grading weight fluctuations and categorising the celebrity life in motion. heat appears to devalue female celebrity by reducing professional success to a discussion about body sculpting and shopping, however, it is necessary to reiterate the point that while the women who dominate the magazine are skilled, talented and accomplished, it is the reporting of such figures that reduces work and labour to a discourse of superficiality and surface appearances.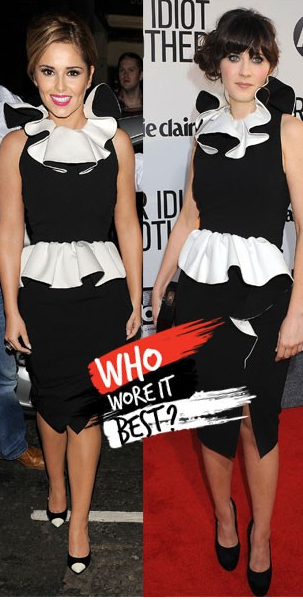 Cheryl Cole vs. Zooey Deschanel
Much literature in the field of film stardom and celebrity culture can be seen to form a consensus as it comments on the undeserved character of modern fame, foregrounding the role of the mass media in producing unworthy personalities and highlighting the lack of skill, talent and achievement in the celebrity sphere.1 Magazines such as heat seem to support Joshua Gamson's work on fame when he comments that 'surface has overwhelmed substance, image has overtaken reality [and] the values of "lifestyle" and consumption have pushed aside those of work and production', at least in relation to the contemporary female celebrity.2 My point here is that extant literature from the field says little about the character of modern celebrity and much about the gendering of the celebrity gossip sector. David Gritten makes this point when he states that 'the media find it easier to write vacuous nonsense about famous women [because] their appearance, their fluctuating weight [and] their dress sense are considered legitimate subject matter'.3
Even though existing research suggests that we are living amongst 'a new generation of celebrities whose fame owes nothing to achievement and everything to appearance',4 I would suggest that even a cursory glance at the pages of heat magazine makes it clear that the women who dominate the front cover and the regular feature articles are those who have demonstrated professional skill and working talent. Indeed, a closer examination of the text in question provides evidence to suggest that the vast majority of the women who are presented in the magazine are famous first and foremost due to their accomplishments and achievements in their chosen field, be it performing, modelling or presenting.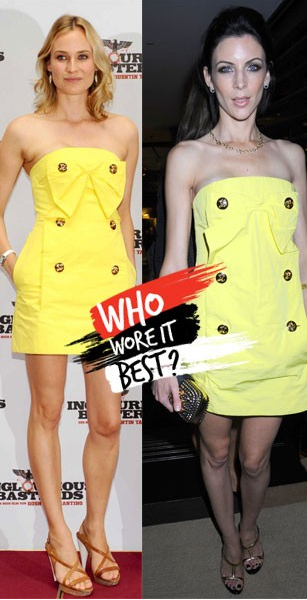 Diane Kruger vs. Liberty Ross
heat depicts all female celebrities in relation to surface appearances, attractiveness and sartorial choices, without a single reference to their modus operandi or their particular reason for fame. This is not to say that these women are lacking talent in their chosen fields, but rather, that the commentary on them relates to weight gain, weight loss, fashion successes and relationship disasters. In this same way, there is very little acknowledgement of the work or labour involved in maintaining a successful career or even regarding the amount of effort and organisation that goes into preserving media interest. David Marshall may have said that 'it takes effort to be famous',5 but there is no acknowledgement of such work, labour or effort in the celebrity gossip magazine.
Indeed, as I have commented elsewhere, the publication is only keen to talk about star labour in relation to the superficial skin care practices, diet programmes, shopping excursions and exercise regimes of the female celebrity.6 And yet although the text might seem to delight in exposing and dismissing the hidden efforts necessary to maintain the celebrity body, any relationship between professional work and career success is overlooked and seemingly unwarranted.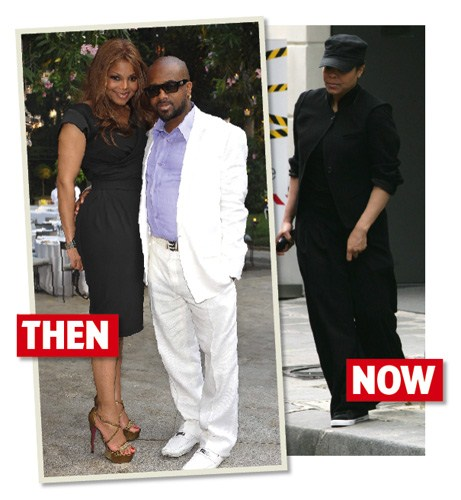 Janet Jackson's Weight Gain: A Popular Tabloid Topic
What is of concern here of course is not merely the dismissal of talented performers, but what the devaluing of female celebrity means to girls and young women who read these texts. A wide range of popular news media has suggested that the growth of ostensibly talentless female celebrities are distorting the professional aspirations and career projections of an entire generation, with recent statistics telling us that 89 per cent of girls would rather be a recognisable celebrity than a talented, skilled yet unknown professional. Due to the representation of female celebrity in magazines such as heat, young women believe that being a celebrity is an unskilled job that demands little in the way of work, labour or commitment. Therefore, rather than look to a career that demands qualifications or an occupation that benefits from hard work, we are being told that fame and recognition appeals to the younger generations because the trappings of celebrity look like a career structure in themselves, devoid of any actual professional efforts or working achievements beyond appearance and attractiveness. However, I would once again state that it is not a lack of talent per se, but the reporting of celebrity that is devoid of a dialogue about skill, performance or accomplishment.
And yet, the fact that heat and its imitators outsell more reverential celebrity titles such as Hello! and OK! leave us to conclude that readers are more interested in reading about the superficial and candid representations of female celebrity than they are about the value of work that is highlighted in the glossy monthly publications.
Image Credits:
1. A Typical heat Cover
2. Cheryl Cole vs. Zooey Deschanel
3. Diane Kruger vs. Liberty Ross
4. Janet Jackson's Weight Gain: A Popular Tabloid Topic
Please feel free to comment.