Debbie Downer Has a Facebook Problem: Regulating Affect on Social Media Networks
Hollis Griffin/Colby College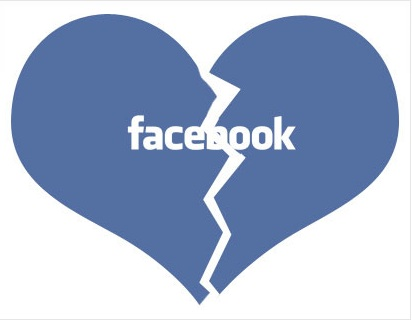 When is it Okay to Reveal Personal Events on Public Social Networks?
A few months ago, I split with my partner of nearly twelve years. As is so typical where "matters of the heart" are concerned, it was a long time coming and, somehow, cripplingly sudden. I am primarily in touch with friends through Facebook, but it seemed tacky and nauseatingly self-important to make some public announcement about my relationship there. We're not Brangelina, after all. Even so, how does one act? What does one tell people? When is it "okay" to reveal anything so personal, and via what means? To say that I was/am hurting about the end of the relationship is a vast understatement. The very notion that I'd be worried about managing appearances on Facebook is almost laughable. Yet telling mutual friends and working through my own feelings has been a thoroughly mediated affair, ripe with anxieties about "what people will think" and "what's protocol."
Friends told me that divvying up our pictures would be a difficult task. But we couldn't split things that are so firmly in the public domain—we'd posted many of them to Facebook all along. In the last few months, I've scrolled through them over and over. Images of us in happier times bring on the tears, of course: snapshots of dinner parties and vacations, mushy pictures taken while kissing on the beach. Eric Freedman charts the movement of "private" portraiture across "public" networks; using trauma theory, he discusses snapshots rendered as digital images and then circulated on television and the internet. Looking at my photo albums on Facebook was akin to pouring salt in a wound. As such, I've thought seriously about taking the pictures down off the network. (Though who knows if they ever really disappear.) I know that I'll be compelled to look at them again. But what am I even looking at if/when I do that? As Lacan points out, that which escapes representation "never ceases to write itself." The connection I had with my former partner isn't reducible to photos on the internet. In that sense, taking them down doesn't matter much. It wouldn't change anything—you can't erase history. A year from now, would I even want to?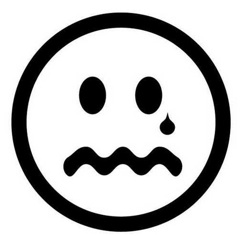 On Social Media Networks Affects are Surveilled
Yet, the pictures are painful precisely because they're ostensibly private and I made them public. Now, my feelings about the photos are infinitely different than when I first posted them. People like to share happiness, but sadness that's viewable to others isn't necessarily knowable by others. Sharing sadness and rage is harder. Before writing this piece, I tried very hard to be private about feeling sad. On social media networks, the affects attending aloneness—sadness, grief—are surveilled; their temporality and duration are sites of considerable policing. Posting a link to Facebook in the middle of the night, whether it's a syrupy movie clip or a depressing music video, suggests much about the user's affective state. Repeated posts about feeling mad or gloomy frequently precipitate off-network emails and private messages. "What's his problem?" Bad feelings are monitored differently than good ones: you can't have them at certain times, and you certainly can't have them all of the time.
I am grateful that the vast majority of my friends have been kind and supportive, but I am still acutely aware of how bad feelings operate. No one wants to contend with "Debbie Downer" (notice the pejorative, gendered implications). This is true even when, as it is in my case, a negative affective state is wholly justified. Writing about social media, Jodi Dean states: affect "accrues from communication for its own sake, from the endless circular movement of commenting, adding notes and links, bringing in new friends and followers, layering and interconnecting myriad communications platforms and devices."1 I see these movements as being different for positive and negative affects. They change the ways in which people understand their connections to others. There are friends with whom one is closer, more intimate than others precisely because their affective states mesh better, more frequently. Further, the ways that "friends and followers" become attached to networks vary because "affective links are stronger than hypertextual ones… Intense feeling accompanies and reinforces code."2 Affective charges push and pull in different directions across networks. Even if Facebook reduces all connections to, merely, "friends," the platform's "hiding" and list functions provide evidence of how these connections can shift and morph with each bit posted and shared. "Debbie Downers" get hidden from their friends' Facebook feeds, shunted off to a list where they're always absent from view—or, worst of all, defriended entirely.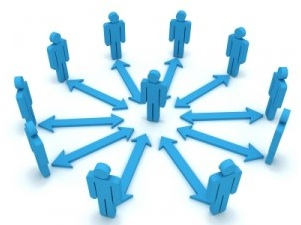 Some Feelings are too Awful to Encapsulate with a Status Update
If the affects shared on and circulated via social media can be relatively inchoate, the social regulation of those affects is anything but. The ways that feelings accrete and are coded culturally dovetail with particular ideas about social mores, cementing into how individuals signify to others. When romantic relationships end, good feelings are typically "okay" to share. That's less the case with bad feelings. I've been loathe to say/post/do anything on Facebook that would hint at the epically bad feelings I had about the end of my relationship. No matter that we're both good people, and no matter that neither of us wants to hurt the other, we've had a tremendously difficult time dealing with the public/private nature of breaking up. Anybody would. Offering my conflicted feelings—anger, despair, shock—up for even the semi-public consumption of Facebook feels unspeakably terrible. He deserves better than a public airing of our dirty laundry. And while I'm suspicious of how bad feelings are judged, weighed, and discussed, any unfiltered venting would hurt more than it would help, in many different ways. It'd be a major social faux pas, but it would also probably just make me feel worse.
Lauren Berlant writes that on Facebook "people are trying there to eventalize the mood, the inclination, the thing that just happened—the episodic nature of existence… It's not in the idiom of the great encounter or the great passion, it's the lightness and play of the poke."3 Insofar as my now defunct relationship was, actually a "great encounter," a "great passion," I'm far more comfortable using Facebook for "lightness and play." I typically share and post things that I think are funny, crazy, stupid: news stories about Jersey Shore, coverage of Sarah Palin's bus tour. The feelings I've been experiencing about my relationship are too awful to encapsulate in a link, picture, or status update. Historically, I'm an unrepentant "heart on the sleeve" guy. I have profound misgivings about being this way now. This is not just because it's embarrassing, and is not just because I'm worried about what people will say or think. (Even though it is and I am.) It's more that if I were to be emotionally honest and share just how bad I feel, those feelings might take over. I think affects have "states" because I hold out hope that feeling bad doesn't have to last forever, even if it sometimes feels like it will.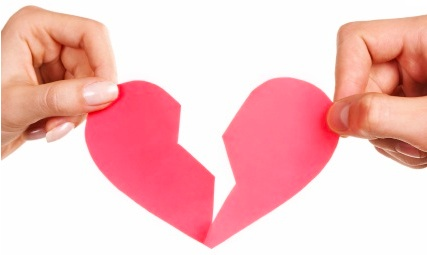 Emotions Create Knowledge About the Mediated Self
In critical theory circles, there is much talk of an "affective turn," a preponderance of research conducted on questions of feeling and emotion. Anger, regret, pain create all kinds of knowledge—about the self and the world, about political structures and oppressed minorities, about modes of critique and historical inquiry. That fine line between feeling bad as an overwhelming, disorienting phenomenon, and feeling bad as a potentially transformative, reparative force is porous and discontinuous. Above all else, it's difficult and confusing. Needless to say, that's my terrain these days. I'm lucky in that my friends and family have been wonderfully attentive via more private media: phone calls, text messages, e-mails. I hope that "oversharing" here (and, notably, not Facebook—this contradiction isn't lost on me) sheds at least a little light on the felt dimensions of a "mediated self," the self one communicates to others via various media technologies. A "mediated self" involves affective contradictions that swing between what "should" remain personal and which feelings are "okay" to be shared. Such a hinge pivots on well-established though never uncontested ideas about bodies and desires, knowledge and power. Navigating that online demarcation of public and private is especially bewildering when you just want everyone, everywhere to know: I hurt, and I wish I didn't.
Image Credits:
1.When is it Okay to Reveal Personal Events on Public Social Networks?
2.On Social Media Networks Affects are Surveilled
3.Some Feelings are too Awful to Encapsulate with a Status Update
4.Emotions Create Knowledge About the Mediated Self
Please feel free to comment.
Jodi Dean. Blog Theory: Feedback and Capture in the Circuits of Drive (Cambridge: Polite, 2010): 95. [↩]
Ibid 96. [↩]
Lauren Berlant, "Faceless Book." Supervalentthought.com 25 December 2007, 1 June 2011. http://supervalentthought.com/2007/12/25/faceless-book/. [↩]