Never Say Never, Insurge Pictures, and the Future of Independent Film
Robert C. Sickels / Whitman College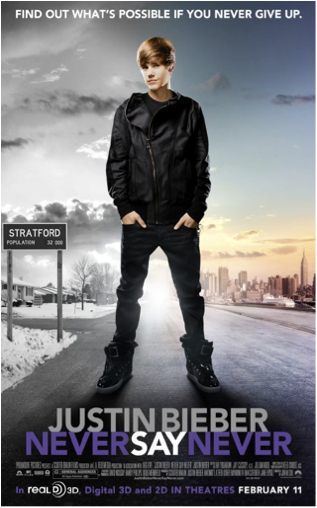 In an earlier Flow essay, I optimistically noted the advent of Insurge Pictures, a newly created "independent" arm of Viacom's Paramount Pictures Corporation that was set to have an unusual business model in which it would fund ten films a year at $100,000 each in the hope that every once in a while one of their micro-budget productions would hit it big, à la Paranormal Activity (Peli 2007). The good news is that Insurge has struck box office gold with its initial production. The bad news for independent filmmakers is that the film is Justin Bieber: Never Say Never (Chu 2011), which surpassed all expectations in grossing just over $30 million during its opening weekend.1 From a purely business standpoint, Insurge's decision to fund Never Say Never appears incredibly smart. The company has handled the film remarkably well and deserves all the plaudits it gets. But that its first major success comes with this particular film tells us a lot about the contemporary film industry and the bleak prospects facing independent filmmakers trying to break into it.
Starting in the early 1990s, independent cinema, in part because of the success of Miramax, enjoyed a rapid ascendancy that resulted in every major studio jumping into the indie business by either buying up an extant indie company, like Disney did with Miramax, or by creating a specialty division such as Sony, Fox, and Paramount did with Sony Classics, Fox Searchlight, and Paramount Vantage (née Classics). The consolidation of the independent sector by the majors resulted in a golden age for American indies, during which, as Simon Houpt notes, "commercially oriented independent film distributors were the cool kids in Hollywood, flooding festivals with cash and making big bets that often brought home Academy Awards."2 But the takeover of the independent scene by the studios ultimately had a deleterious effect, as when you are owned by a major you are by definition no longer independent.
Making money with independent films is difficult as it requires sound marketing strategies and fiscal discipline, but as Anne Thomson observes, "[t]he advantages are clear for experienced indie execs with enlightened management—from Fox Searchlight and Sony Pictures Classics to Miramax and Focus Features—who understand the intricacies of the sector."3 Unfortunately, as competition within the niche increased, the studios began relying on ever bigger budgets and stars for the films produced under the auspices of their oxymoronically labeled independent arms, thus blurring the lines between their specialty productions and mainstream releases. Additionally, more high dollar companies involved in the sector meant that bidding wars broke out over festival films that could have otherwise made a profit had they been properly valued and distributed as were famous acquisitions such as El Mariachi (Rodriguez 1992) and Clerks (Smith 1994). But when companies like Miramax started paying small fortunes for festival films, like they did when they notoriously paid $5 million for Tadpole (Winick 2002), a $150,000 movie shot on DV that tells the utterly non-commercial tale of a 15-year old who falls in love with his step-mom, it set off an inevitable chain reaction. As production and acquisition costs went up, so too did the costs of prints and advertising and distribution as films had to be pushed harder and released more widely to have a shot at recouping the money invested in them, which resulted in a vicious circle.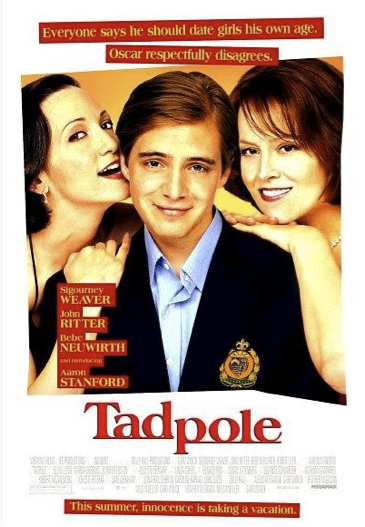 Accordingly, costs for specialty films continued to rise unabatedly throughout the 2000s. To wit, according to the MPAA, from just 2006 to 2007, the average cost for a specialty film rose over 60%, to $49.2 million and the average cost of advertising increased 44% as well, to $25.7 million.4 Something had to give, and in the Fall of 2008 everything finally came to a head when the world wide financial crisis hit and financing for acquiring or producing specialty films abruptly dried up, bringing an end to the irrational exuberance that had gripped the independent film sector for over a decade. Within months Warner Brothers shocked the industry by absorbing New Line into the parent company and shuttering both its specialty arms, Warner Independent Pictures and Picturehouse. Likewise, Paramount subsequently folded Paramount Vantage into the parent company and Disney sold off Miramax, the company that had started it all. And this was just the tip of the iceberg; the specialty sector would never be the same again.
But all was not gloom and doom. The shakeout was necessary and inevitable as the growth of studio specialty arms was unsustainable and unwarranted by the realities of the business, much like the housing bubble, to which rise of the studios' specialty arms has eerie parallels. Ironically, once the indie business was consolidated and costs spiraled upwards, the pressure from the parent companies to make money increased, which consequently shut out from the industry the independent voices for which specialty arms ostensibly had been created to support. After the collapse, there was a glimmer of hope in that perhaps companies would be more open to once again seeking out and supporting new talent, which seemed like a real possibility with Paramount's creation of Insurge; for the first time in a long time an opening for new voices appeared in the industry, and if Insurge was successful, maybe other companies would follow suit and create a new, more fiscally responsible specialty sector that would give more independent filmmakers a chance to break into the mainstream and result in more independent films being distributed.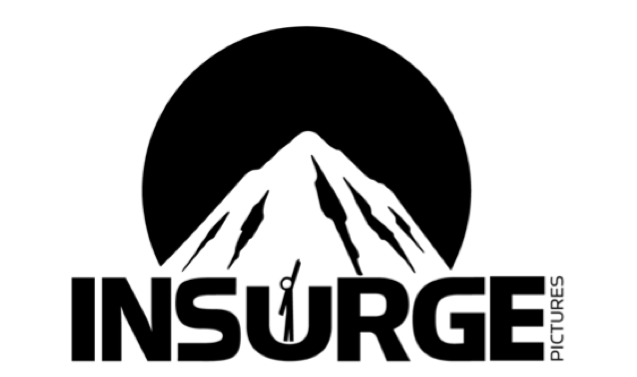 Which brings us back to Justin Bieber and Never Say Never. I have a friend who not long ago made a very successful festival film that has opened a lot of doors for her, one of which was at Insurge where she recently pitched her next project. They loved her idea and offered her their supposedly standard $100,000 on the spot. She wisely turned it down, as the film, though low budget, will realistically cost at least $500,000 to make. But kudos are due to Insurge for steadfastly sticking to its business plan. Or are they? No, they wouldn't budge for an independent project that isn't likely to break huge but that might make money if handled correctly, but they had no problem kicking loose the lion's share of Never Say Never's reported $13 million budget, which would've funded 130 films over the next 13 years if Insurge had stuck to its original financing strategy. Instead, for its first theatrical release the company obliterated its budget model and artistic vision in favor of backing a star driven movie with a built in audience. It's certainly paying off and I don't begrudge Insurge its decision, but for a company specifically created to support new talent and distribute what it said would be "crazy, unpredictable, and hopefully awesome movies . . . that a big studio would never release because they're too risky, too silly, and they don't star Sandra Bullock," Never Say Never is depressingly predictable.5 Worse, by immediately garnering an unexpected hit with a 3D star vehicle featuring well known properties (Bieber's songs), I suspect that Insurge now will be much more likely to make additional comparatively safe but much higher priced pictures than they are to make $100,000 movies, thus running the risk of repeating the mistakes of its specialty arm predecessors and raising the stakes on its subsequent movies, which could once again set off a death spiral of escalating expectations and accompanying cost increases, the likes of which have already killed off distribution avenues for independent cinema once. Sadly, independent filmmakers may have just seen the door to one of their precious few remaining industry outlets slammed shut without their ever having had a chance to make it work.
Image Credits:
1. Author's screen shot of Never Say Never poster from imdb.com.
2. Author's screen shot of Tadpole poster from imdb.com.
3. Insurge Pictures' Logo.