Straitjacket Sex Screens: Mapping Asian/American Men in the Movies
Celine Parreñas Shimizu / UCSB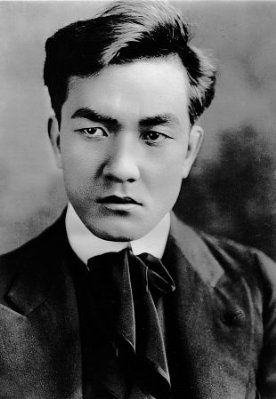 Sessue Hayakawa, early Hollywood hunk
Touring my first book, The Hypersexuality of Race: Performing Asian/American Women On Screen and Scene for the last two years, a persistent question popped up coast-to-coast: If Asian/ American women are pathologically hypersexual on screen and scene, what do you have to say about Asian/ American men being represented as asexual? There is a lot of pain surrounding this question, but in answering it, we must be careful not to inflict even more harm. Too often, the perception of racial effeminacy and asexuality is met with an assertion of dominant heteronormative sexuality and patriarchy and subsequently, the demonization of both asexuality and queerness. These gender wars marked the birth of Asian American Studies in the Maxine Hong Kingston / Frank Chin debates wherein the Asian American cowboy is valorized as heroic and the female broadcaster of the dirty laundry of racialized gender subjugation is labeled a traitor to the race. However, my response to this old gender binary that persists in this question is to historicize the representation of Asian/ American men in order to dispel the easy and inaccurate assessment of asexuality and effeminacy. Do current Asian/ American male filmmakers and actors see the Asian/American male body as a site of racial wounding, gender grief and sexual problems? And what's wrong with asexuality and effeminacy?
Asian/ American men in Hollywood moved from having a rapacious and insatiable libido to being yellowface villains; from martial arts action heroes who epitomized gender power to erotic objects of desire; from suffering with the pathology of asexuality to being the asocial and largely absent figures we do or don't see today. By paying attention to the surprising shifts in these images over time, we can complicate the definition of sex—one that privileges heteronormativity and the exertion of gender power over women—that strongly set the scene for discussions of Asian American male representations. Why fear effeminacy, queerness and asexuality as if the straitjacket of heterosexual patriarchy equals progress anyway? The understanding of Asian/ American sexualities and genders in representation is clouded by the excessive focus on a certain type of normative sexuality. Rather than accept this diagnosis, I am interested in evaluating films by Asian/ American men and the work of Asian/ American male actors to see if access to normative gender and sexual power is what they do or hope to achieve.
In my new book Straitjacket Sex Screens, I cut through the sexual fog in which the current debate has stalled in its attempt to access normative gender and sexual power. The questions that interest me are: What stories are told about Asian/ American men in Hollywood movies? How does one establish oneself as a man when racially cast as unable to compete within the sexual and gender order? Do Asian/ Americans then define their/our own masculinity? How? By attending to the sexual and gender order within screen worlds, I examine the creative ways in which Asian/ American male filmmakers and actors attempt to formulate their masculinities in, through and beyond sexuality.
The best way to start is with the documentary Slanted Screen (2005): does it offer a new take on representations of Asian/American men and how to create viable masculinities through representation? Similar to the widely taught and female-focused documentary Slaying the Dragon (1989) by Asian Women United of California, Jeff Adachi's Slanted Screen addresses the misrepresentations of Asian American men as gendered and racialized subjects. These films invite viewers to understand the power of representation for the creation and maintenance of stereotypes or the oversimplification of racial and gender identities. Through the use of extensive examples from Hollywood films, they argue that such misrepresentations shape perceptions and thus, affect real lives very painfully. Representations inflict racial wounds, pathologize gender, and construct an abnormal sexuality that's either brutal, unavailable, or absent. Especially harmful, according to the film, is the curbing of Asian American aspirations, since, as Ethnic Studies media studies tells us, representations validate citizens and subjects whose histories and presences are worth storytelling. These films emphasize the importance of working within and against the industry and using the craft and industry of media well in order to change misconceptions and thus improve Asian American lives. A dynamic contribution, both films attend to the situation of actors and filmmakers who must work within an industry so drenched in whiteness and while the films don't say it, heterosexuality as well.
Jet Li in Romeo Must Die
Slanted Screen begins with what now seems like an incredulous event: the existence of an immensely popular Asian/ American male matinee idol, Sessue Hayakawa, the early Hollywood star who enjoyed his status as a fashionable party maven, a film director, and producer with his own production company. In early Hollywood, an Asian/ American man was one of the most highly paid and recognizable stars. He eventually starred in over 90 films and, as Slanted Screen mentions, even with white female leads. The contemporary working actors interviewed in the film relate to Hayakawa's legacy. Unlike Hayakawa, who "overpowered" white women, Asian American actors, even those who demonstrate masculine gender prowess (such as Jet Li, in Andrzej Bartkowiak's 2000 film Romeo Must Die), experience illegibility as sex symbols according to the film. In Slanted Screen, the actor Jason Scott Lee describes the pain he expresses in his face when performing the role of Bruce Lee viewing Mickey Rooney's derogatory yellowface character in Breakfast at Tiffany's. Here, representation wounds even powerful icons of the screen so that we understand even more why Bruce Lee is lauded by so many actors interviewed in the documentary. In Slanted Screen, to see Bruce Lee is to "hold your head high" and to access a powerful and fearsome masculinity within the gender order. Within the logic of this film, Bruce Lee compensates for effeminacy offered in Hollywood such as in Broken Blossoms (1919) and Reflections In A Golden Eye (1957) or even the oversimplified evil yellowface men listed in the film, whose characteristics include "Satanic" qualities, "preternatural preference for white women," "Oriental mind tricks" and other devious desires for world domination. Ultimately, Slanted Screen argues the problem with racial representation is gendered, that is racial wounding is masculine wounding—or the racism we see on screen is emasculation.
However, the film concludes with not so much a gendered solution for a gendered problem. The power of the media to racialize groups negatively is most privileged in the solutions offered by Slanted Screen. Kids are sensitive to media, a childhood expert testifies. Not seeing diversity on screen communicates a certain lack of social worth according to the film. It argues for the need for role models to instill one's value in society, to alleviate racial self-hate and to unleash the imagination so Asian Americans may aspire for roles other than the limited ones we see. To continually engage the media in whatever form whether to work with stereotypes or refuse them, the best strategy is yet to be identified. The film demands for new heroes as well as attending to excellent filmmaking and performance so as to make the general public accustomed to seeing Asian Americans on screen and off. The future should be open for various representations of Asian Americans.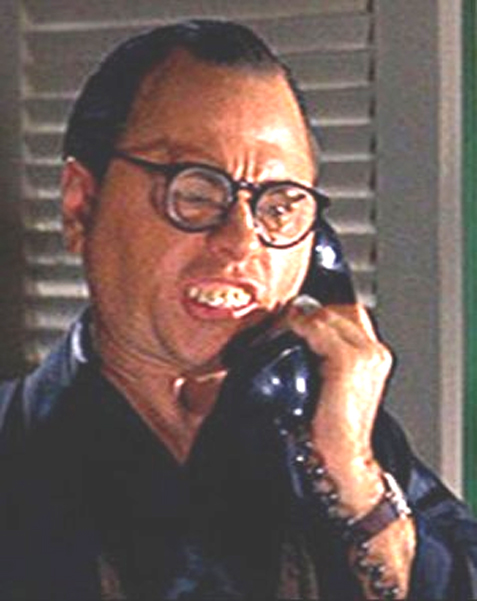 Mickey Rooney as Mr. Yunioshi in Breakfast at Tiffany's
While Slanted Screen offers an open-ended inquiry at its conclusion: What are the strategies to overcome the harms of stereotypes?, what actually needs to be addressed is the gendered problem identification: What do we want to gain through representation beyond the lack of access to gender normalcy? Simultaneously, what can representation do for us in forging viable genders where racial identity is not gender and sexual abnormalcy? I hope that in the last hundred years, Asian American male engagements and entanglements with Hollywood films go beyond a critique of the lack of access to patriarchy and heteronormativity to richer dramas of masculinity, sexuality and race. Diagnoses of effeminacy and asexuality subscribe to limited ideas of gender and sexuality and disserve our understanding of Asian American masculinities and manhoods. Our critical interventions need to better capture the gender of race for Asian Americans on screen, specifically, their wrestling with the ethics of masculinity, engaging questions about friendship, romance, violence, and other dilemmas of love, sex, and race through the power of the moving image. 

Image Credits:
1. Sessue Hayakawa, early Hollywood hunk.
2. Jet Li in Romeo Must Die.
3. Mickey Rooney as Mr. Yunioshi in Breakfast at Tiffany's.
Please feel free to comment.