No Rerun Nation: Canadian Television and Cultural Amnesia
Serra Tinic/ University of Alberta
<!‐‐more‐‐>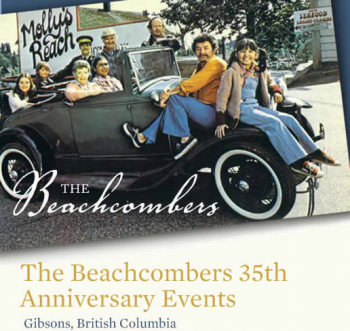 The Beachcombers
"And reruns all become our history." Goo Goo Dolls, Name
I realized at the end of this semester, that for over a decade, the above lyrical excerpt has been the single constant feature of my introductory television studies syllabus. I originally used it as a subtitle to signal the centrality of television to our sense of community, sociality, and cultural memory. Reading it now, it helps explain the fact that I actually teach very little about Canadian television despite being located at a Canadian university. Reruns of Canadian television drama are few, fleeting, and scattered (or more accurately: 'sprinkled') across the spectrum of cable and specialty channels. My students have no memories of a national television culture and, in the absence of tangible video evidence, I would have to resort to pantomime to discuss domestic drama circa the 1970s or earlier. As it is, I sound like I'm channeling Grandpa Simpson every time I try to explain television from the 1980s. Given Canadian broadcasting policy's obsession with cultural cohesion and nation building, I can only describe this as an "epic fail," to quote the young 'uns.
[youtube]http://www.youtube.com/watch?v=FteZimbz59I[/youtube]
This column ruminates on the role of reruns and their connections to time, place, and cultural discourse. Readers will recognize the title's homage to Derek Kompare's book Rerun Nation1 and Martin Roberts' earlier Flow column, "This was England" . Both authors provide exemplary insights into how 'vintage' programming constructs dominant discourses of heritage as it relates to both a sense of national community as well as specific national broadcasting structures and industrial practices. Moreover, they provide important interventions into television studies, in general. Too often, we focus on 'the new and original' and relegate syndicated programming to the realm of media history. Reruns, however, compel us to consider how televisual constructions of/from the past resonate and are interpreted within the present moment. They play a critical role in generational memory and social critique. The Canadian television story is the antithesis of the British and American industrial examples. It is a narrative of absence. My attempt here is to merely raise new questions about nostalgia and television: Is nostalgia necessarily a conservative form of remembering? Can nostalgia be productive?
The scarcity of Canadian reruns is a result of the tensions between the economic imperatives and cultural objectives that have long marked national broadcasting and the Canadian Broadcasting Corporation (CBC) in particular. Canadian private broadcasters have not, until recently, contributed very much to the production of domestic drama. Therefore, the evolution of a rerun culture largely depends on access to the national public broadcaster's library of programming. And the contractual obligation to pay royalties to the production crews and creative teams dating back to the early years of in-house drama production have made reruns a less attractive option to original domestic programming and international imports. Reruns are simply seen as too expensive within the overall cost-benefit analyses of industry decision makers in a small-market nation where the domestic audience will never be large enough to recoup expenses. This stands in marked contrast to the American industry where reruns provide relatively inexpensive programming and are integral profit generators in offnet scheduling. Profit motives and market size have also delayed the transfer of early Canadian drama series to DVD format. And this is to say nothing of the cost of film and video restoration to contemporary broadcast and digital standards.2 Consequently, Canadian dramas — prior to the proliferation of home video recorders — are ephemeral. They exist primarily in the recollections of those who watched them in real time. If you were to ask a Canadian teenager in the early 1980s to name a rerun, the response would likely be Fawlty Towers or M*A*S*H — reinforcing the postcolonial positioning that national broadcasting was designed to overcome.
Televisual heritage and nostalgia, in the Canadian context, thus become more individualized and generationally specific than their British and American counterparts. As Kompare's work underlines, American children have continual access to the television cultures of their parents and grandparents in a manner that destabilizes the idea of "heritage" as a canon and reconstructs it as: "a part of the lived, historical experience of a culture. It becomes a critical resource, blurring the concepts of history and memory and forging national and cultural identities" (p. 103). It is the capacity of televisual nostalgia to operate as a "critical resource," that I find most intriguing. Roberts' earlier column aptly demonstrates how reruns (and the BBC's role as arbiter of the national culture) can contribute to a regressive form of nostalgic longing for a 'simpler time.' Citing Gilroy's depiction of "post-imperial melancholia," Roberts hits the mark in that televisual retrospectives can elide the complexities of the politics of race and class. Yet it can also be argued that the very juxtaposition of vintage television with programs such as Ali G. and The Kumars at No. 42 offer the opportunity for ideological critique of both an imaginary mono-cultural past as well as the question of televisual authority/authorship itself. The past can also bring the present into stark relief and provide an opportunity for in depth political and social dialogue.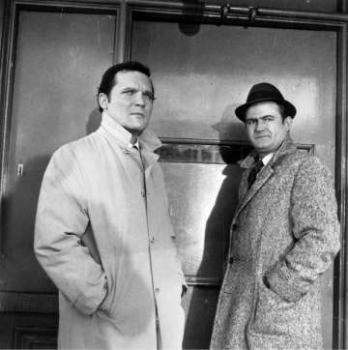 Wojeck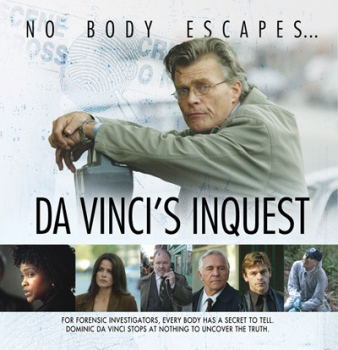 Da Vinci's Inquest
Canadian television, in contrast, provides a sense of existing in a perpetual present. Here, the past is indeed "a foreign country." The lack of reruns is also a point of rupture that has impeded a sense of television heritage and, more importantly, prevented glimpses of the past (as retold by TV) that might foster understanding of the political and social struggles that continue to this day. An illustrative comparison here is between Wojeck (CBC 1966-8) and Da Vinci's Inquest (CBC 1998-2005). Wojeck was a crime procedural based on the real-life cases of Toronto's chief coroner Dr. Morton Schulman, and is often cited as the standard bearer for the social justice tone and dramatic realism that are seen as hallmarks of domestic drama. Wojeck pulled no punches in confronting issues of urban conflict, sexuality, and the drug trade. Thirty years later, Dominic Da Vinci (also based on a "real"chief coroner, Vancouver's Larry Campbell) arrived on Canadian television screens to speak for the marginalized and crusade against precisely the same issues of structural inequality, poverty, prostitution, and drug addiction. To the best of my knowledge, Wojeck has only been rerun once in the past 10-15 years. If we were to imagine these two series as circulating simultaneously we can see the continuity of a specific television aesthetic as well as an indictment of a society that has not learned the lessons of history. Reruns are not necessarily sentimental journeys to an idyllic past. Our evaluation of the relationship between nostalgia and televisual heritage may also be a normative. For example, the current on-line petition to bring Canada's longest-running drama series, The Beachcombers (CBC 1972-1990) back in reruns and DVD format indicates that many audiences indeed desire a return to a simpler time and place where the quirky characters of Gibson's Landing defined British Columbia's Sunshine Coast. However, the nostalgia for the small coastal community of the series' story world includes an affinity for discourses that naturalized multicultural harmony, respect for native cultures, and a commitment to environmental issues (long before climate change hit the headlines). In a non-preachy narrative style, the series projected a preferred reading of progressive politics for generations of Canadians.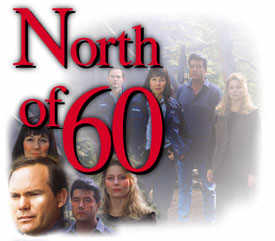 North of 60
The proliferation of delivery windows and increased demand for content may provide an opportunity to revisit Canada's television heritage. As Kompare notes, "boutique television" for niche audiences has established rerun cable stations par excellence (TV Land, Nick At Nite). In this regard, Canadian content regulations have somewhat resurrected the domestic rerun. Audiences of Dejaview and TV Land Canada may, by happenstance, stumble across Night Heat or North of 60 in between episodes of Love American Style or Facts of Life. But something may be lost as much as gained. For example, the fictional world of Lynx River, NWT in North of 60 introduced the Dene Nation to an avid national audience on the CBC (1992-7). In a boutique TV world, audiences must know about and be motivated enough to go out of their way to find reruns of the series. And it may only be shown there for a matter of months.
In the end, this column may be guilty of nostalgia too. Nostalgia for a time when broadcast television might have been a "cultural forum"3 where stories of people of different cultures, communities, generations, and interests encountered one another and, through the rerun, continued a dialogue across time. Two final musings as I run out of virtual space. First, I often wonder if the Degrassi franchise receives so much public and academic attention because it has not been 'off' Canadian TV, in one form or another, for more than twenty years. It carries several generations of cultural memory and may now actually be Canada's television heritage. Second, I realize that my subtitle is something of a misnomer. Amnesia means forgetting something you experienced. In a no-rerun nation, you can't forget what you never knew.
1. The Beachcombers
2. Wojeck
3. Da Vinci's Inquest
4. North of 60
Please feel free to comment.
Kompare, Derek, 2005. Rerun Nation: How Repeats Invented American TelevisionRoutledge. [↩]
Binning, Cheryl, 2001. Film Past and Future: Preserving Canada's Cinematic Heritage. Take One, March 21 [↩]
Newcomb, Horace and Paul M. Hirsch, 1983. "Television as a Cultural Forum," Quarterly Review of Film Studies [↩]