A Specter is Haunting Television Studies
Jeffrey Sconce / Northwestern University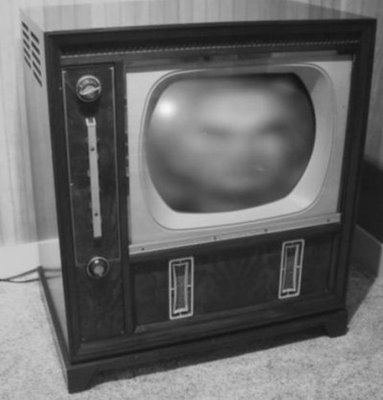 When media consumption goes too far.
The party is over, or so we are told. Blame who you want: Wall Street speculators—minorities with the audacity to be home owners—two years of a Democratic congress or eight years of Dubya. Bottom line–America has awoken to the cruel reality that an economy cannot survive based only on endless and increasingly manic consumption. For a time the nation made a valiant last-stand of mass disavowal, millions of Americans raiding the nearest Wal-Mart each week for new flat-screens, bulk salad-shooters, and mountains of 99 cent undershirts, all the while realizing that their own community's only remaining exports were tears and crystal meth. To those reading this beyond the borders of the U.S.A.: our apologies—we would have bought more crap, but we're completely maxed out.
Up in critical theory heaven, I can only imagine that Marx and Baudrillard are laughing themselves sick over our current predicament. Intoxicated by the sheer plenitude of the media and our own pleasures of consumption, television studies in particular seems to have thought that it was finished with such bummers as alienation, ideology, and commodity fetishism. All of that messy totalizing "theory" had seemingly been replaced by draining the Marxism out of the CCCS, translating Stuart Hall's "Encoding/Decoding" into the language of a network marketing plan, and empowering an entire generation to dismiss Adorno as a humorless lunkhead because he couldn't or wouldn't (hypothetically) recognize the complexity of the Battlestar metaverse. It was a great scam. The proliferation and fragmentation of the media allowed us to find more and more content worthy of our attention, extol the pluralistic virtues of a seemingly infinite marketplace, and celebrate the special status and ingenious pleasures of anyone who liked television for any reason (except, of course, Fox News). Meanwhile, television as an object, institution, and vector of power slowly went ahead and continued doing what we always suspected it was doing—stealing more and more of our time and creative energy; dissolving any lingering remnants of embodied community; and encouraging us to continue yielding our interiority to fantasy lives crafted by market forces.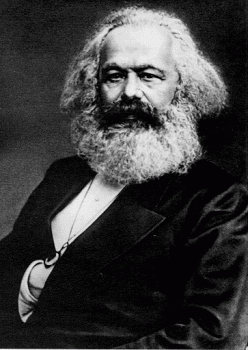 Marx, gloating.
For his part, Baudrillard made a series of observations/predictions thirty years ago that seem to be coming true with alarming accuracy: 1) As the west ascends into simulation and hyperreality, the only remaining political tactic of any consequence will be terrorism, inasmuch as the terrorist intervenes more in the world of signs than in territory; 2) Western consumerism would eventually succeed in completely replacing "exchange value" with sign value, creating a "system of objects" that would cultivate and replicate the consumer-citizen as the vector for its own survival (in other words, your iPod needs you more than you need your iPod); 3) Leftist reformers of media would continue to fantasize about improving the progressive content and positive applications of the media, when the very advent of television as television signaled the endpoint of such rationalist paternalism. Over the course of his career, Baudrillard gradually became something like the court jester of cultural theory, but consider this: Many of us now root for Obama in what is essentially a sign war against the terroristic tactics of the McCain campaign, hoping he will deliver us from an economic meltdown triggered by a collapse in credit and consumer confidence that is, at its heart, a crisis in the signification of value, assets, and the future. Moreover, this crisis in monetary meaning stems in part from an attempt to finance a doomed simulation of American military strength through appeals to a fantasy of limitless shopping and virtual equity—a form of consumer ecstasy explicitly sanctioned by the President as an appropriate sign of solidarity in the wake of the terrorist attacks of 9/11, which was itself a spectacle of global fascination engineered by bin Laden to strike a symbolic blow at the heart of the western world's financial center that, in the end, seems to have revealed there was really only a symbol there in the first place. Yep, Baudrillard was an idiot.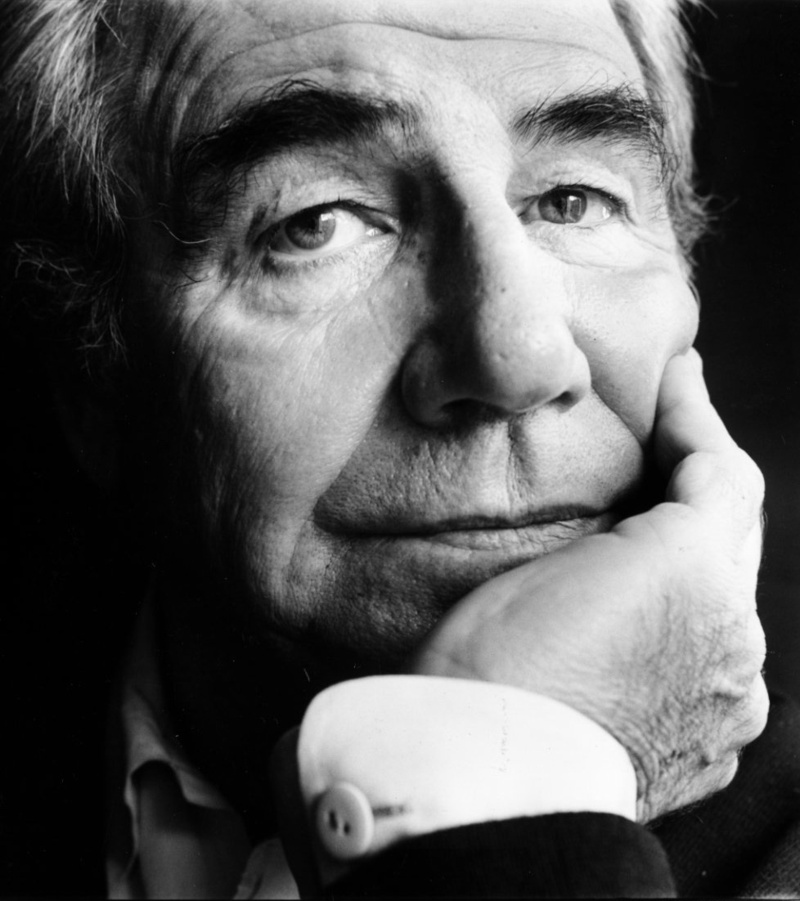 Baudrillard told you so.
Is media studies poised for a similar collapse? One could certainly argue that television studies' often unexamined celebration of consumption has invested in the unstable fiction of the "active audience" with the same zeal and certitude that bankers bought up sub-prime mortgages. Perhaps because our big brother, film studies, seemingly reached a dead end in theorizing larger issues of representation, subjectivity, politics, etc., television studies often seems happy to go for the low-hanging fruit of the more localized negotiated reading, a theory of hegemony and desire that comes without all the baggage of basic alienation or a barred subject. Accelerating immersion into the media is to be celebrated because audiences are now active, even creative in their engagement of the culture industries. But if we examine what constitutes the activeness of the active audience—customizing one's TiVO profile; setting up a Heroes blog; organizing a save Friday Night Lights campaign; planting spoilers in an I Love Money chat-room; writing a John Adams slash story; firing off a missive to Anderson Cooper 360; buying an entire season of Lost on DVD so that one can lose another 19 hours of their life—we should be compelled to ask if these "activities" actually serve us, or if they instead actively expand the demands and desires of television itself, the most seductive point-man in the overall "system of objects" that wants us to continue serving as the Petri dishes in which it cultivates its own future sustenance. In his short polemic, In the Shadow of the Silent Majorities, Baudrillard argued that the masses—as a phantom of sociology—possess only inactivity and inertia as a weapon to guard against interventions into their non-existence. Like a black hole, these hallucinatory masses are to be celebrated for their ability to absorb and neutralize any attempt to define and/or understand them. In this respect, perhaps the much-maligned "passive" viewer of television wasn't such a bad guy after all—a spectator who consumed media sporadically, casually, and even resentfully– exhibiting a minimum of fascination for the medium itself and remaining stolidly impervious to television's desire that we engage it more actively, with greater attention, in imaginary dialogue, with creative enthusiasm, and in increased opportunities for multi-platform consumption. We may find that encouraging a more active engagement of the media, rather than a passive resistance and reluctant coexistence, will be like catching the confrontational gaze of a psychopath on the subway: he knows that we know that he knows that we are watching him, opening the door for an escalating spiral of control and terror that will prove very difficult to escape.
When will we know we have actually entered the depression that follows our consumer blow-out, both in the global economy and in the meaningful production of new media theory and criticism? Most likely television itself will let us know when the economic depression has begun, and in so doing, will only underscore our continuing inability to fully theorize the medium's power to integrate our financial and libidinal economies. Then again, for those who don't have to pawn their sets for food and rent, we might realize the depression has begun once we notice the economic undead beginning to mass around the previously snug and secure boundaries of our home theaters. They won't be there to discuss The Gilmore Girls.
Image Credits:
1. When media consumption goes too far.
Please feel free to comment.