Flow: A visual history
Since we launched in October 2004, Flow has dedicated itself to publishing short columns about the changing media landscape at the speed that media moves.
Accompanying the challenge of publishing material at that demanding pace has been the related project of building and operating our own delivery system. With over 1200 columns in our archive, representing the work of over 600 authors, ensuring the stability of this venture is one of our primary concerns. By our last calculation we have had four visual stages in our short history. With the latest move to what we hope is an efficient and aesthetically pleasing system, we present for you here a brief visual history of our journal.
---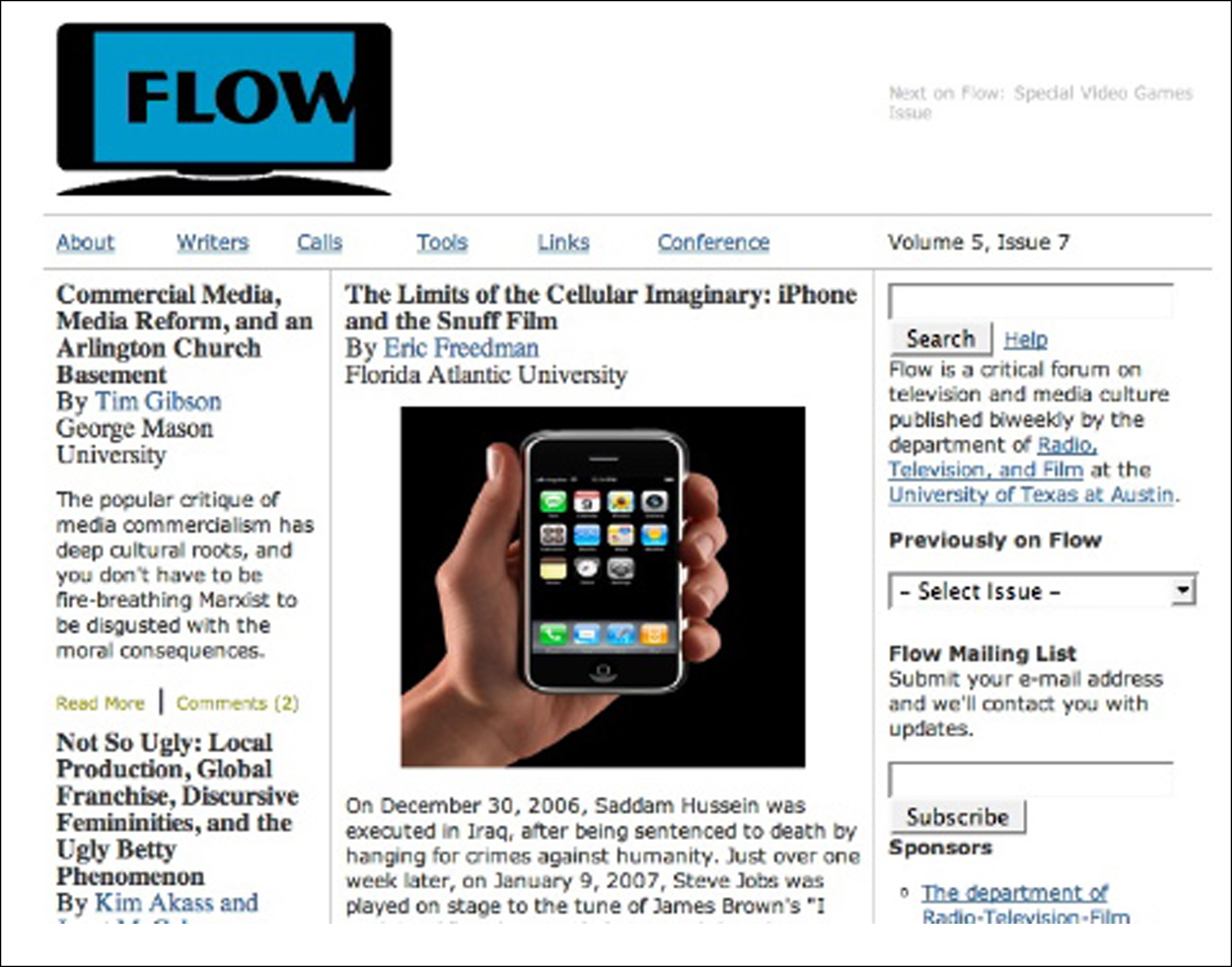 The original site: October 2004 – March 2007. Powered by UT's (now obsolete) Journalism Online Tool (or JOT).
---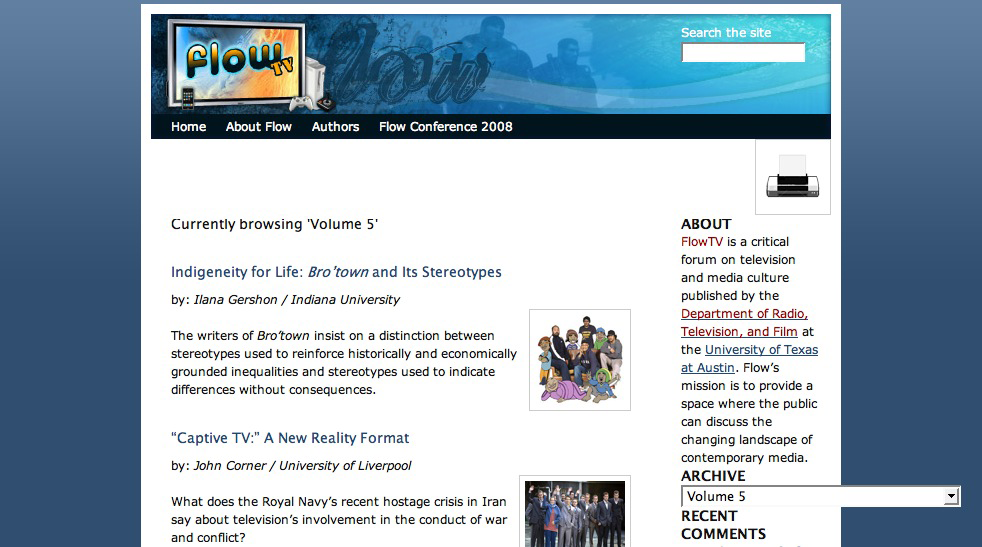 Flow moves to WordPress: Mar. 2007 – Sept. 2007. Layout Theme: "CMS Theme."

---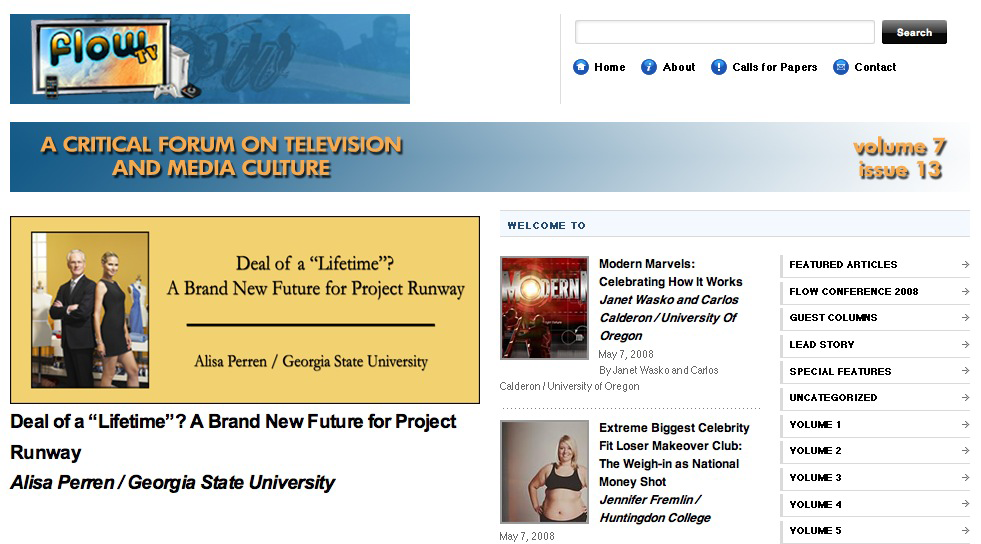 Flow changes to a magazine-style design: Sept. 2007 – May 2008. Layout Theme: "The Morning After."

---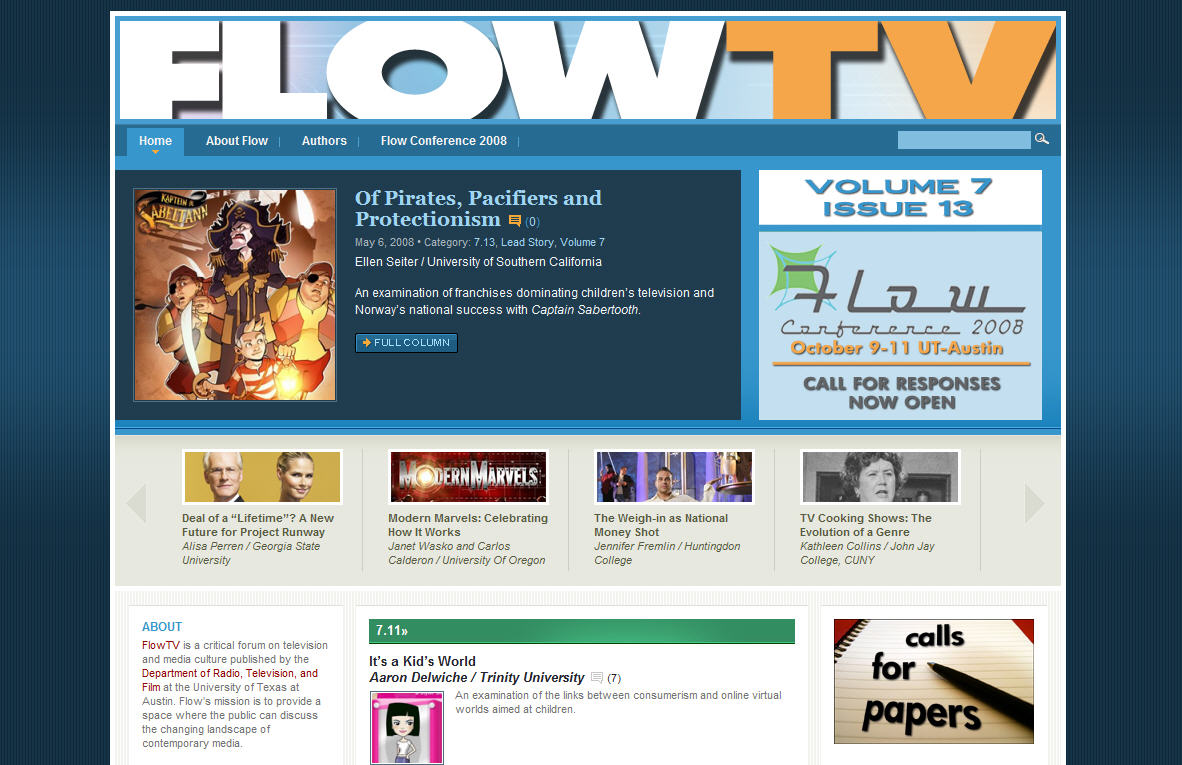 Flow changes to its second magazine-style design: May 2008 – ?. Layout Theme: "Mimbo Pro."