Sex, Media, Celebrity: A Queer Culture of Media Production
by: Adam Fish / UCLA
"Bring us your weird, your extreme, your niche, your marginal, your utterly twisted, and we will show you a world of wonder."
–WOW TV Manifesto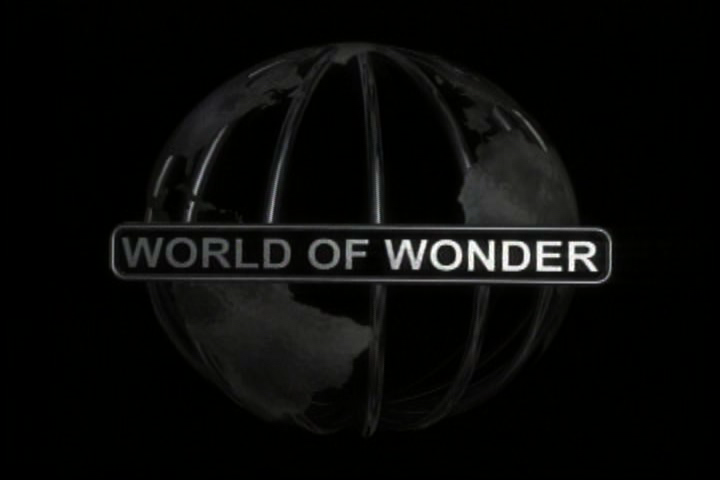 World of Wonder
World of Wonder (WOW) is a cutting-edge independent documentary television, film, and new media production company headed by two executive producers, Fenton Bailey and Randy Barbato.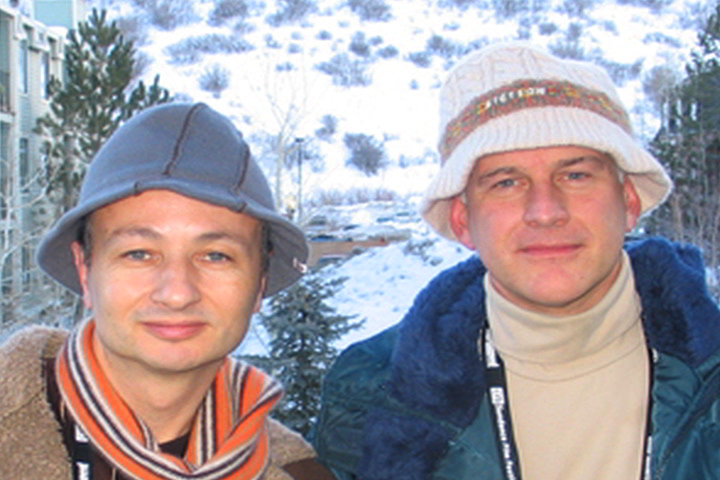 Fenton Bailey and Randy Barbato at Sundance Film Festival
They currently produce documentary and reality TV programs dealing with sex, media, celebrity, and queer identity. WOW almost always has something airing in the US on networks such as HBO, Showtime, Bravo and VH1 and in the UK on Channel 4.
Presently you can watch Debbie Does Dallas…Again on Showtime, Tori and Dean: Inn Love on Oxygen, and Party Monster on IFC. These shows are hyped online on their weblog, The WOW Report and licensed television for WOW TV, their hosted digital video community.
WOW brands itself with a style of intimate and verite studies of queer culture, sexuality, celebrity, and media. These topics are synergistically mobilized to produce content for US and UK cable television, worldwide festival films, and WOW's websites.
WOW's transmedia story of sex, celebrity, media, and queerness is charged with a subcultural capital of sexual liberation and radical individuality.
WOW adopts a drag queen plasticity with gender and a campy re-reading of sexual norms to fuel simultaneous sensationalism and political visibility on three media platforms: film, TV, and web 2.0.
WOW became a profitable documentary production company in the early-1990s, during a period of cable ascendancy, industrial instability, and competitive primetime network re-branding (Caldwell 2004, 54). The early 1990s was also an historical moment witnessing the rise of reality television.
With their documentary film sensibility and infatuation with popular culture, WOW was an easy and profitable fit with cable companies looking to hit niche demographics with low-budget reality television. WOW became and remains the go-to production company for many US and UK communications conglomerates needing to cultivate a sexually-curious, subculturally-interested micro audience.
Club Culture: The Scene becomes the Mise-en-Scene
WOW's sensibility began in experiences in the clubs and subcultural arts scene of New York City in the 1980s. As DJs and the disco rock band The Fabulous Pop Tarts, Bailey and Barbato were insiders to a gay media movement rising in Manhattan in the wake of Warhol's death. Failing to become pop music stars, Bailey and Barbato turned to managing in the early 1990s. They successfully introduced RuPaul, the first drag queen to hit popular American culture. The RuPaul Show aired in 1996 and ran for over 100 episodes on VH1.
As politically active or hedonistic entrepreneurs, Bailey and Barbato began to see an economic-future in producing media from their experiences in queer and art subcultures. From their experience in the Club Kid scene in the late 1980s and early 90s they made their first acclaimed documentary, Party Monster, which premiered at Sundance in 1998.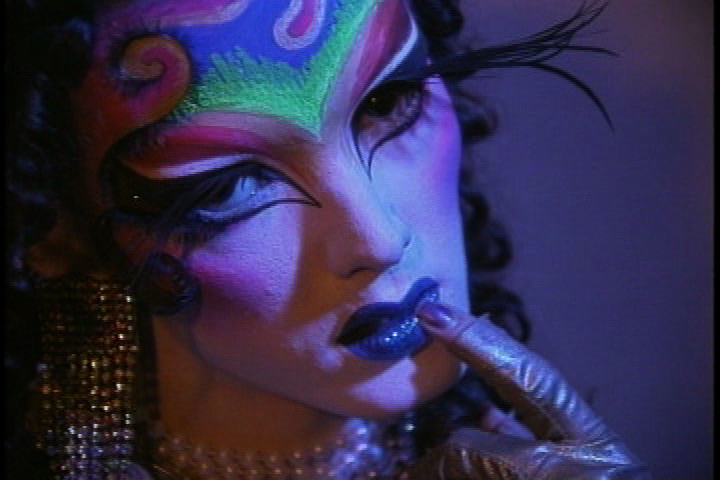 Club Kids in WOW documentary Party Monster
These experiences in performance, gender bending, celebrity construction and media play set the foundation for the production of over 125 documentary television series and films queerly dealing with sex, media, and celebrity. As WOW grew in stature they were increasingly interested in making participatory television and interactive websites.
Participatory Television
"Today's underground is tomorrow's mainstream"
–from the WOW TV Manifesto
WOW's motto is a fitting explanation of their role in transforming the underground artist-viewer into avant-garde television users. Several of their earliest and original series were based on airing user-submitted videos and talking with viewers on live television. WOW's participation with viewers continued from television to web 2.0.
Takeover TV was WOW's first experiment in participatory television.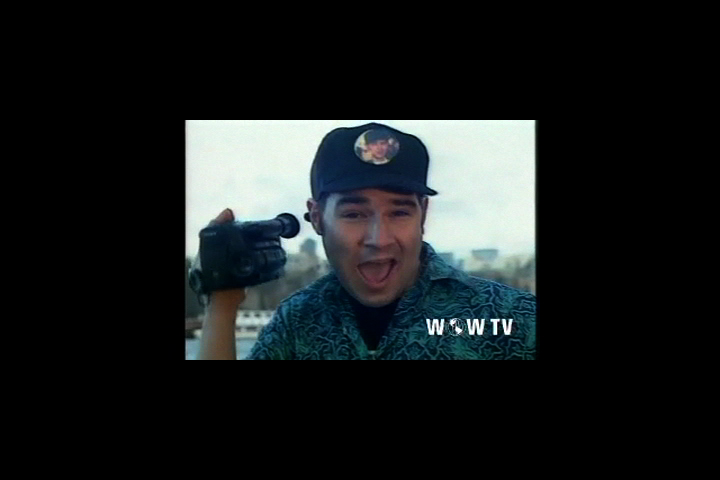 User-submitted program, Takeover TV
Manhattan Cable was a repurposing of strange American cable access programs for British audiences. The terrifying drag host Divine David features viewer submitted videos mixed with his diabolically drag performances. The Adam and Joe Show, a spin-off of WOW's first show, Takeover TV, also featured campy-boy hosts toying with user-submitted video tapes. Made in the USA was a travelogue of American cable access video-auteurs. Also, WOW gave cameras to ten people to record LA after the 1992 riots for LA Stories. All of these programs are available online on WOW TV, their online, user-generated content network.
Participant Television (2.0): WOW TV
"TV is a medium that belongs to all of us. And often the best TV comes from those who have nothing to do with it."
-Fenton Bailey, WOW Executive Producer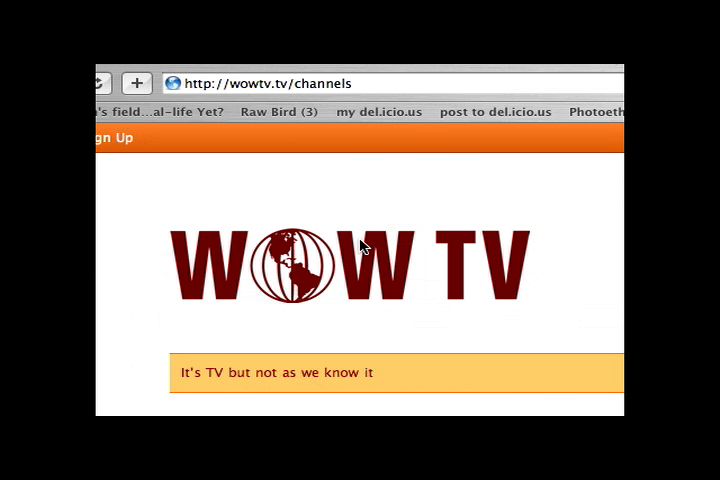 WOW TV
WOW TV was launched in late 2006. Most of the programs included in this documentary were downloaded from WOW TV and many of the television programs repurposed for WOW TV come from early WOW programs aired first in the UK on Channel 4.
WOW understood the sensationalism and activism in programming user-generated content as early as 1995 when they accumulated amateur videos for Manhattan Cable, Takeover TV, The Adam and Joe Show, Made in the USA, and Divine David. Today offering nearly 1000 downloads–the majority from WOW's corporate library–WOW TV is a digital location to cultivate a niche audience of user-viewers.
"Randy and Fenton were new media before there was new media," says J. Max Robins, editor of the trade journal Broadcasting & Cable. "They have always been aggregators who go out and see what's there, put it together, and find a thread to put through it. The connective tissue is their humor and acute pop sensibility. All that translates well to the Web" (Pike 2006).
WOW TV works for WOW as a repurposing station, and works for fans as a place to showcase what may be censored on YouTube, MySpace, or Google video. WOW TV serves as a place for community media experimentation and where WOW can remain connected through structural support of their fanbase. In the ideal, WOW TV would become a cable television network.
For either their camp, voyeuristic, or genius appeal, WOW popularized participatory television, a collaborative production between broadcasters and the audience, before web 2.0 facilitated and capitalized on this interactivity. Both economics and community identification inspire WOW's focus on making alternative visions visable. Subcultures and their subcultural capital are made profitable and brought to the masses while broadcast on television and web 2.0.
Queer Convergence
To explain how WOW began in subcultural experience, produced for television and film, and developed a powerful interactive online presence, I will use three phrases: cultural convergence, multiform convergence, and multicultural convergence. By cultural convergence I mean the culture, history, and experience that predate and fertilize a media idea. By multiform convergence, I refer to multiple media platforms–television, film, the web–working in synergy for the economic and political gain of the production company. By multicultural convergence, I mean the interactions that develop between users, viewers, and producers in online participatory media.
A transmedia story of queer visibility set within a popular culture of sex, media, and celebrity transects and connects cultural, multiform, and multicultural convergence. WOW's transmedia story of queer visibility and interactivity began in the club culture, migrated to film and television, and emerged on the web. In the core of this communication circuit between media makers and media users is convergence, the coming together of people and the development of physical and virtual communities.
Like no other production company before or since, WOW worked documents of queer culture onto cable networks. As documentary films, reality television, and the queering of television increase in popularity, WOW's brand satisfies the niche need in network conglomerate programming. As these network relations progress, WOW will gain more creative agency to spin their participant take on gender, sex, celebrity, and media subcultures into increasingly progressive programming.
From the beginning to the present, interactivity and a connection to subcultures are a cultural and economic imperative for WOW. WOW's representations normalize the existence of multiple sexual identities, melding commerciability with a subtext of sexual diversity.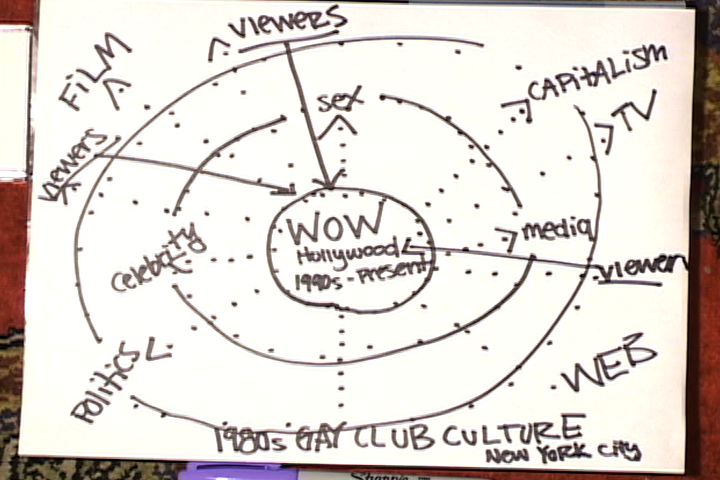 Convergence Circuit
Some may say WOW produces trash TV. But because of their emphasis on and engagement with queers, sex, media, and celebrity—while being participants in these cultures—WOW's productions are both sensational and subjectively honest, profitable and political. WOW makes visible those neglected by media representation—amateur producers, drag queens, transgendered students, male whores—and WOW re-represents and queers those overly-visible—celebrities, porn stars, and mediamakers. WOW's ability to interactively make visible alternative genders and sexualities is behind their economic success and political potency.
Image Credits:
Images provided by author. All frame stills are the property of World of Wonder, downloaded from WOW TV, and in the forthcoming documentary World of Wonder: A Documentary of a Production Company, Raw Bird Films
Works Cited:
1. Caldwell, John. 2004. "Convergence Television: Aggregating Form and Repurposing Content in the Culture of Conglomeration." In Television After TV: Essays on a Medium in Transition, edited by Lynn Spigel and Jan Olsson, 41-74. Durham: Duke University Press.
2. Pike, Laurie. "Channel XYZ: drag queens, club kids, and amateur erotic filmmakers make WOW TV the online outlet for artists on the edge." Los Angeles Magazine, Oct 1, 2006.
Please feel free to comment.