How Would Fresh Prince Do It? Teaching "Diversity" to Late '80s Babies
by: Mary Beltran / University of Wisconsin-Madison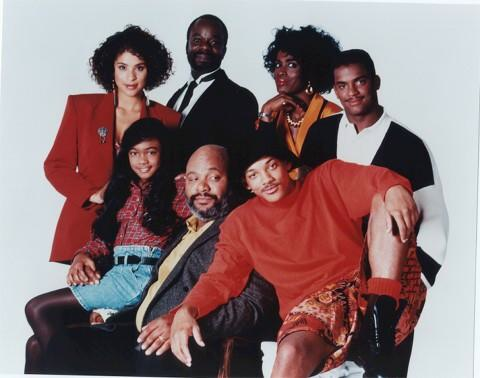 The Fresh Prince of Bel-Air
As the instructor of a course on racial and ethnic representation in U.S. film and television, I face many challenges to raising the consciousness of my students, the latest springing from our age difference. I'm struggling with how to teach my current class, the majority of whom were weaned on the television programming of the 1990s, that they were not in fact introduced to ethnic and racial diversity through series that they remember fondly from their youth such as The Fresh Prince of Bel-Air, Family Matters (of Jaleel White's Steve Urkel fame), and Saved By the Bell. Without intimate knowledge of the evolution of ethnic representations on television and in film over the decades nor of the histories of various racialized groups, often it is too easy to see some variety in skin color combined with markers of upper-middle class status and to ascribe to these narratives the blanket interpretation of "positive" representation. If the non-white characters aren't criminals it must be good, right?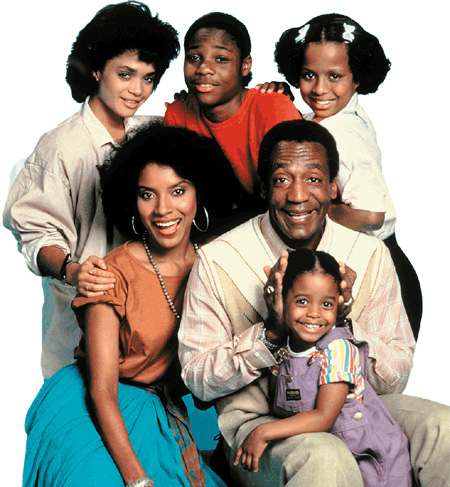 The Cosby Show
On its surface my argument against these so-called egalitarian representations of non-white characters in 1990s television narratives is solid. In this regard I build on the scholarship of Herman Gray, my graduate school mentor John Downing, and others who cogently critiqued The Cosby Show for providing a misleading representation of an upper-middle-class African American family that obfuscated how many African Americans were actually living in poverty and facing decreased opportunities in the U.S. Similarly, the storylines of the Fresh Prince's Banks family in their Bel-Air mansion arguably whitewashed the struggles of many African American families in the mid-1990s.
The dilemma, however, is that taking this stance can fall into the trap of also essentializing race and representation. What's the suggested alternative, that African Americans, or to follow that reasoning, Latino/as or other non-whites, not be represented as wealthy and/or professional? That is certainly not what I want to advocate, especially with the knowledge that children are strongly influenced by the presence of role models, or lack thereof, in the media. I also would not want to ignore the fact that representations of non-whites as "problem people" struggling with issues associated with poverty have historically reinforced negative associations ascribed to non-white groups.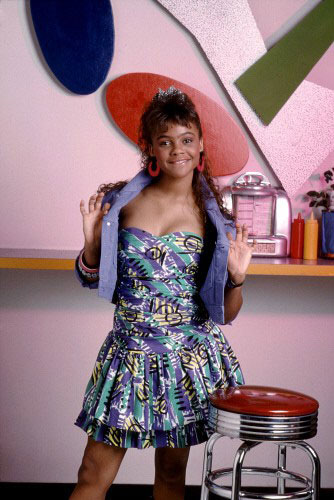 Lisa Turtle
So why shouldn't I see Steve Urkel and Lisa Turtle (played by Lark Voorhis on Saved By the Bell) as progressive steps in the representation of African Americans on television? Much of my contentious stance has to do with a lack of contextual framework within the narratives themselves, which leaves these images mere positive caricatures, fantasies within fantasy storylines.
Let's take for example The Fresh Prince of Bel-Air, executive produced by Quincy Jones and Winifred Hervey, and starring then-rapper and now film star Will Smith. The members of the Banks family, if anything, were ascribed stereotypes that have historically been the domain of wealthy white characters: Stuffy, materialistic, ditzy, and the like. Their cousin Will, from more diverse West Philadelphia, in contrast was upbeat, confident, and playful–qualities that made him a favorite of many of my male students, of all ethnic backgrounds. Despite his central role in the narrative, Will's point of view and backstory of growing up in a working-class, predominantly black neighborhood, which he has escaped by coming to live with the Bankses, is almost never treated in a realistic or sustained fashion, however. I find myself wanting to argue that "blackness," if there is such a thing, as a result is left out. But then again, who is to say what form and meaning blackness has on an individual or family-by-family basis? And why can it not exist in Bel-Air? I see the flaws in my own argument, and have to admit that the representation of racialized groups is a topic that will continue to confound us in various ways.
Aside from my wish to educate my students regarding non-white perspectives that I feel were not typically expressed in Fresh Prince and other 1990s programming–and more often than not are still not represented today–this discussion illustrates a larger challenge: There's virtually no agreement on what it would mean to "represent diversity" accurately or fairly on television and in other mediated representations. Would this entail greater visibility of various racial and ethnic groups, increased realism and accuracy, or the inclusion of images that promote more egalitarian social relations? Even if "diversity" in this regard could be accomplished, would it even be supported by television advertisers and watched by enough viewers to survive?
Scholars, ethnic media advocates, advertisers, and media producers clearly disagree on these questions and will continue to do so, given the complexity of the matrix of production, representation, and consumption of media narratives and how race, ethnicity, and class are imbricated in that matrix and in U.S. social relations more generally. The 1990s programming that today's college students grew up on proves a complicated case in point. How to raise consciousness regarding patterns of representation that include the common invisibility and denigration of ethnic minorities, as well as the whitewashing of non-white histories and perspectives even while casting non-whites in more professional and "positive" roles? The challenge continues.
Image Credits:
1. The Fresh Prince of Bel-Air
2. The Cosby Show
3. Lisa Turtle
Please feel free to comment.