"Ad"ing by Subtraction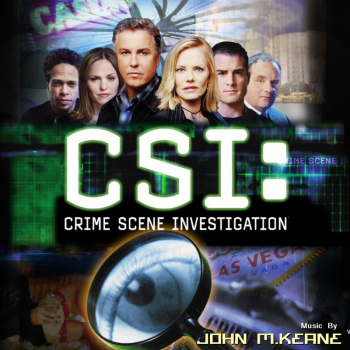 the cast of CSI
IN ADDITION TO OUR REGULAR COLUMNISTS AND GUEST COLUMNS, FLOW IS ALSO COMMITTED TO PUBLISHING TIMELY ONE-TIME COLUMNS, SUCH AS THE ONE BELOW. THE EDITORS OF FLOW ARE TAKING SUBMISSIONS FOR THIS SECTION. PLEASE FEEL FREE TO CHECK OUT OUR LATEST SUGGESTED CALLS FOR CONTACT INFORMATION.
More and more frequently the networks are scheduling encore presentations of certain television programs on nights other than when they are normally scheduled. Although it makes some sense to do this with heavily serialized programs that require repetitive viewing patterns so that the overriding story arcs can become coherent, this phenomenon is not relegated to these types of programs. In fact, it seems more common to implement this strategy with programs that are not serialized.
In order to illustrate this claim, a quick survey of the scheduling grid from epguides.com shows us that the networks have largely abandoned Saturday night programming. NBC has scheduled a repeat of each of the three variations of its Law & Order series. CBS responds by counterprogramming repeats of Cold Case and Numb3rs. ABC shows a movie of the week and FOX has relegated itself to providing Cops and America's Most Wanted–two shows that are very inexpensive to create. In terms of content, this night of television viewing seems to share crime and justice as a common semantic thread. Furthermore, these shows are not heavily serialized. In fact, the Law & Orders are arguably some of the least complex shows — at least in terms of a serialized narrative structure — currently on the air. Viewers do not need to concern themselves with missing episodes because they can always revisit them later in syndication. Furthermore, they simply do not need to keep up with an ongoing storyline in order to comprehend them.
More importantly, the Saturday night programming grid illustrates the networks' unwillingness to invest in this night of the week. This unwillingness emphasizes the industry's reliance on a specific demographic category of viewers — 18-35 year-olds. These viewers are presumed to be involved in other activities on Saturday nights. This also indicates that the industry prefers urban viewers who have more options for Saturday night activities than their rural counterparts. In short, the networks' nearly complete abandonment of Saturday night is a strong indicator of the disappearance of the mass audience in favor of niche audiences. Cable television's wide acceptance and presence has permanently altered the televisual landscape signaling the end of the networks' Golden Age. The networks are quickly becoming just one more channel option among cable and satellite television's much larger complex of offerings.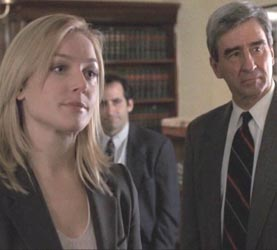 Law and Order
Are increased channel and program offerings enough to cause this programming strategy? The short answer is no. Commercial television always has been and will be about the commercials not the shows. It seems logical to assume that the program offerings on Saturday night are more indicative of a lack of advertising dollars than a change in programming strategies. In other words, the advertising is the cause to the programming's effect. If this were a matter of programming, then the networks would have chosen to schedule serialized shows during these times. This would make logical sense because then the networks could help to ensure that they continue attracting a stable and consistent audience to shows that require more dedication from the viewing public than those they have chosen. The networks' choices to not do this may also tell us something about the changing technological landscape and viewing behaviors.
Beginning with video-cassette recorders and extending with the fairly rapid acceptance of black box technologies, like TiVo, viewers have begun to wield more control over their individual or even family viewing situations. The viewers have always been in control of the vertical axis of the programming grid (schedule) with their abilities to change channels on a moment's notice, but these newer technologies have allowed viewers to step into the domain once controlled by the industry — the horizontal axis of the grid. In short, the viewer can alter time by skipping commercials or recording programs for viewing at more convenient times. This may be particularly important to families living in time zones that have been often ignored by programmers. Shows, like CSI or My Name Is Earl, that parents might have avoided in the past because their kids were in the room at 7 or 8 p.m. CST can now easily be shifted to later in the evening when the kids have been put to bed.
This level of viewer control represents a double-edged sword for the networks. Although these technologies may allow an increase in the cumulative audience size, they also allow viewers to avoid the networks' primary revenue source — the commercials. In effect the potential advertisers must consider whether the various ratings reports they are presented by advertising sales people actually equate to increased viewers for the spots they purchase.
This means that other advertising opportunities, like product placement or outright program sponsorship, may become more enticing opportunities for advertisers, both now and in the future. We do not have to look much further than the overt sponsorships of programs like Extreme Home Makeover and The Apprentice to see this tactic coming to fruition. If the programs that rely heavily on these tactics begin to pop up on the Saturday night schedule in the near future, then we will begin to realize that time slots for programming, like most everything else on commercial television, can easily be bought by and sold to the highest bidder. More than anything, Saturday night programming can be used as a barometer for the industry — even if it seems unimportant or currently ignored. The bottom line for critics is that we should regularly emphasize the commercial in commercial television. This is aspect that steers the industrial ship. The scheduling grid is the destination to where we, as critics and audience members, were driven to in the process.
Image Credits:
Please feel free to comment.