Notes from the Blogosphere
by: Rachel Weiss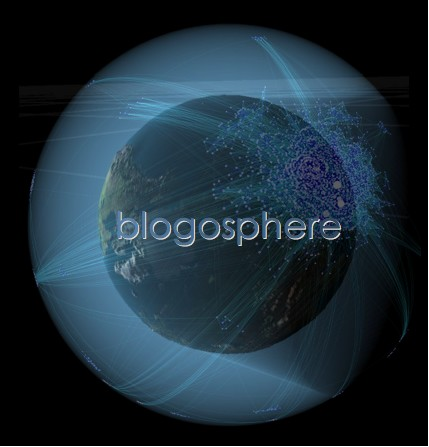 Blogosphere
As of March 2005, Technorati a site devoted to tracking and monitoring weblogs, reported tracking 7.8 million weblogs, and 937 links. David Sifry, the founder of Technorati, estimates that the blogosphere is doubling in size every 5 months. With this kind of rapid growth, blogging has clearly reached the masses, and is no longer a hobby reserved for tech geeks with knowledge of HTML.
Gawker Media, the publisher of such blogs as gawker.com, wonkette.com, gizmodo.com and defamer.com, has become a corporate entity and continues to launch new blogs focusing on topics ranging from breaking news to travel. The blogging community even comes together on Friday to humanize their blogs by posting photos of their cats.
Corporations are tracking blogs using such sites as Technorati to gain insight into the collective conscious of the American public. Sifry even claims that blogs such as Instapundit and Gizmodo have as much influence on the mainstream media as MTV. And CNN even has a section on the Anderson Cooper show highlighting what's going on in the Blogosphere. This begs a larger question of how blogging became so pervasive?
In the late 1990s, weblogs were basic link-driven sites created by tech geeks and web enthusiasts to help filter the rapidly growing content available on the interent according to an individual's interests. Some blogs tracked celebrity gossip while others provided a round-up of political links from newspapers all over the world. As the information available in cyberspace increased, blogs provided a perfect place to one-stop shop for all relevant information desired by the reader. Before the prevalence of gossip-oriented blogs such as Gawker and Defamer, I used to be obsessed with Page 6 to find out the latest New York and celebrity gossip. I also used to subscribe to over 10 magazines including In Style, Entertainment Weekly, Us Weekly and People. Now, thanks to my favorite blogs, Page 6 is clearly yesterday's news and I have a lot less paper strewn around my apartment. I'm aggravated in the morning that Page 6 is basically reporting on gossip broken by Gawker the previous day.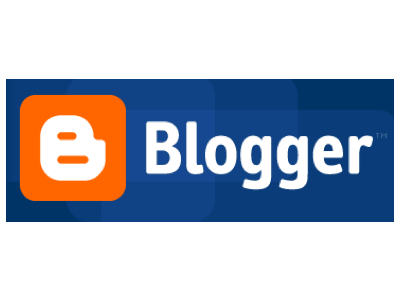 Blogger
In 1999, blogging really took off with the introduction of Blogger, an application that made it fast and easy for anyone with a computer and Internet access to create his/her own blog. The post-Blogger explosion has included hosts such as AOL Journals and MSN Spaces and re-invented the concept of the weblog. Rather than linking to other sites, blogs have begun to serve as a diary for writers' thoughts and actions or perhaps as a platform for bloggers to promote political agendas. Most blogs include links that prompted their posts, and also include links to other blogs in the sidebar. Readers can not only track a conversation through these links and comments, but identify a community of people actually conducting the conversation. Reading a particular blog can reveal a distinct cult of personality of a connected community of bloggers.
Now, I relish the fact that in this day and age of what seems to be an infinite amount of media and voices, my opinion just might make a difference. Each time I post a new entry in my blog, my voice might make a difference in determining what I might watch on TV or might be able to buy at Barnes and Noble. My blog might dicatate the new Democratic presidential candidate. I've dabbled in video art and stand-up comedy, but blogging by has, by far, provided me with the best means to express myself.
Perhaps blogs are the new reality television. Through blogging, surveillance is perfectly natural and everyone is naturally constructed as a performer an observer at the same time. An examination of the history of my own blogging provides some insight into the performance of personality through the medium of the blog. Since 1998, I've been writing my personal thoughts and journal entries on the Internet. My first weblog was a simple html page documenting every time I ran into a former eccentric coworker. I would document where I saw him and outline our basic interaction. After he disappeared, I started keeping an online journal about all of my dates called the "Men I Meet" including what I wore, drank and ate along with a rating for each date. I even got a paid job writing this weblog along with rounding up entertainment news links for the now defunct Web site Ironminds.com. I also got laid off, which was the end of that blog and the start of my two-year waitressing career. I was and am always surprised that my friends and strangers were interested in my mundane life. (And, this was before Google spidered the entire Internet providing access to my blog to anyone who just might be searching for an opinion on a topic such as VH1's Celebrity Fit Club.) Because updating my weblogs took a lot of time and effort, I abandonded all of these early HTML weblogs. Two years ago, I finally switched over to using Blogger, which made it technically easier for me to write my thoughts and publish them over the net. No longer having to fuss with html, blogger allows to me to blog nycbabylon.com quickly on a daily basis. I write about boyfriends, shopping, TV and my cat. I find my daily blogging sessions more cathartic than a visit to the shrink.
Through my blog, I'm a celebrity in my own mind. When I hit that "publish" button I feel satisfied knowing that my written thoughts are for all to see. I've also made friends including a medical intern in Florida, a former Republican in the Midwest and a therapist in the midwest. When I blogged about a lump found in my breast, I was shocked from the outpouring of support I received from my blogging buddies.
Along with reading and linking to other blogs, I've installed a system to track statistics on my blog. I spend time each night analyzing who is visiting my blog along with my traffic. I can track referring URL's, IP addresses, countries and the amount of pages visited. I can also track returning visitors. Not only can I monitor which of my friends cares enough about me to keep up with the blog, I can analyze which of my posts are actually being read, linked and discussed on other blogs. I can monitor my own influence on the general public, which influences what I write in the future.
Although I am part of a defined blogging community, with such rapid expansion of the blogosphere, I'm beginning to feel that my blog continues to become less relevant in this infinite cyberuniverse. So, now, I'm spending less time on my blog and focusing more on my podcast which is basically a MP3 radio show that I can upload onto the net for anyone to download. I, of course, promote this on my blog as I continue to grow a media empire from my bedroom.
Image Credits
1. Blogosphere
2. Blogger
Link
Rachel Weiss's blog
Please feel free to comment below.