Inside the Beeb
by: Jim McGuigan / Loughborough University, UK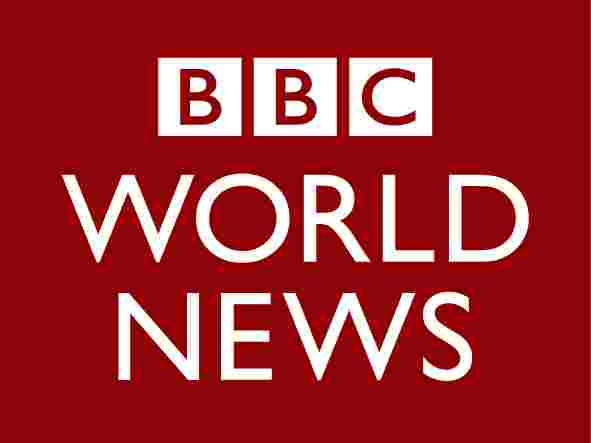 BBC World Logo
The BBC was the first public service broadcasting organization in the world. It may turn out to be the last one as well. When the British Broadcasting Company became the British Broadcasting Corporation under royal charter in the 1920s, it was in order to protect a valuable means of public communication from exploitation by commerce and, also, it has to be said, from possible Bolshevik subversion. In spite of the fear of communism when it was on the rise, most significantly in the longer run, the BBC was invented originally in negative response to the 'vulgar' example of the advertising and sponsorship dominated radio system in the USA.
According to its founding figure, John Reith, the BBC was supposed to serve the whole national-public interest, not sectional or business interests, by educating, informing and entertaining audiences, funded by a license fee rather than commercial revenue. Crass commercialism had to be resisted at all costs. As it happened, due to this particular set of arrangements, the BBC was feted as the most reliable and 'objective' broadcaster internationally, particularly during the Second World War. It presented an ideal model for other countries to follow, which was not just an imperial bequest of Britain to what were to become its former colonies. The BBC also influenced broadcasting policy throughout Western Europe during the years of post-war reconstruction.
That was then; this is now. In recent years, the BBC has been required by successive neo-liberal governments to operate as though it were a commercial broadcaster. The colloquially known 'Beeb', as one of the few surviving corporations in Britain owned by the public, has been saved from privatization mania and even now still does not take advertising money. But, in terms of management, marketing and programme formats it observes and mimics market disciplines. The BBC's monopoly over British broadcasting ended in the 1950s. It adapted very well to competition from ITV (Independent Television), that is, advertising-financed television, albeit regulated by public service principles, and subsequently commercial radio too, becoming much more populist than under Reith in its programming. Since then, and especially with the proliferation of advertising and subscription-financed channels delivered by cable and satellite during the past couple of decades, the BBC's public funding and remit have been constantly under attack by the likes of Rupert Murdoch.
Historically, the BBC was a deeply patrician and socially closed outfit, staffed by posh people with posh voices. That has changed to a certain extent. However, intense political paranoia has succeeded the older disdain for popular democracy. In consequence, and in both cases, the BBC has always been notoriously difficult to study and for researchers to deal with. Tom Burns and Philip Schlesinger had trouble gaining access and commenting upon the BBC's workings back in the 1960s and '70s. Yet, they both came up with excellent studies: Burns's The BBC — Public Institution and Private World (1977) and Schlesinger's Putting 'Reality' Together (1978). These books remain classics but they have now been superseded by Georgina Born's Uncertain Vision — Birt, Dyke and the Reinvention of the BBC (2004). This is a must read for scholars and, indeed, concerned citizens interested in media organizations.
Georgina Born was given unprecedented access to the inner workings of the BBC. And, before publication, the present Director General, Mark Thompson offered to write a blurb for the book: 'A unique and intriguing insight into the inner workings of the BBC during a critical and often stormy period in its history'. Born's initial research was done in the mid-'90s during John Birt's director-generalship. Burt was renowned and widely castigated for inserting 'new model management' methods that were detrimental to creativity and also internal market arrangements, so-called 'producer choice', into the BBC. His regime also put in operation the 25% programme quota from the 'independent' sector that was introduced as a compulsory requirement under Conservative government. Many of the independents were, in fact, former BBC employees and they used the corporation's facilities; so nothing much really changed. During that time, enormous amounts of money were spent on management consultancy and the BBC bureaucracy swelled in size. After New Labour was elected to office in 1997, Greg Dyke took over. Some of the earlier changes were reversed and greater resources were put into production, heralding a considerable rise in the BBC's fortunes. Dyke was forced out over the Kelly affair and the BBC's questioning of government policy with regard to the reasons for war in Iraq. Dyke was hugely popular amongst the staff and his leaving much regretted. In the early 2000s, Born did further research on the BBC in order to trace these later developments and bring the story up to date.
The research and writing of Uncertain Vision took ten years to complete. The result is an awesome achievement. Born is a trained anthropologist. She gives a thick description, in Clifford Geertz's term, of BBC processes, concentrating in particular on drama and news. For instance, Born recounts how the BBC failed in its attempt to dramatize Salman Rushdie's Booker Prize winning Midnight's Children. To be fair, this was not the BBC's fault. Although there were problems in financing such a lavish production, it was political conditions in India that made it virtually impossible to shoot key scenes there. An interesting feature of the book is that the analytical narrative is broken up with passages from Born's notebooks in which she comments directly upon what she was observing day-by-day. Born writes beautifully. This is a ripping yarn, eschewing the pedantry and prolix of much academic writing.
Still, Born was patronized — addressed as the diminutive 'Georgie' — and treated as a naïve academic by leading figures at the BBC. And, when invited to the Department for Culture, Media and Sport, she was told by an official there that her research would only have any impact on policy if she found a government politician prepared to champion its significance. What she knew, then, did not matter so much as who she knew; which is an old feature of the British Establishment, carried on, as before under previous governments, by the 'open' governance of New Labour. This is a shame because Born spells out a strategy for the preservation and radical development of public service broadcasting, stressing multiculturalism against the older and univocal representation of national identity and belonging. It is rare for critical analysts to make practical policy proposals that really should be taken seriously. Born makes a brave attempt to do so.
From an academic point of view, the way Born combines detailed ethnography with both critical analysis and positive thinking about policy is extremely impressive. Her book offers a fine model for such work. Born is critical of actually existing public service broadcasting during a period when it has been in near fatal danger and she is optimistic about the potential for reviving its great promise. She draws upon Seyla Benhabib's notion of a 'politics of complex cultural dialogue'. In Born's opinion, public service broadcasting can 'cultivate commonality, reciprocity and tolerance'. She goes on to say: 'It does so by providing three fundamental preconditions: not only common platforms for public reasoning and exchange, and astonishingly powerful expressive and imaginative forms which underpin the growth both of empathy and of unified experience, but means for the self-representation and self-expression of diverse groups. For where reasoned deliberation may fail to conciliate, aesthetic appreciation may succeed, in the process building empathetic identification. The dialogical and reciprocal operations of broadcasting, then, are not confined to reason and cognition; its expressive and affective dimensions have both cultural and political value. In these ways public service broadcasting can mitigate the potentially divisive tensions between solidarity and diversity' (Born 2004, 508-509).
That's not the kind of stuff you are likely to read in the business plans of commercial broadcasters or, for that matter, in the mission statements of public service broadcasters.
Born identifies 'five structural forms of mediated exchange' that may be facilitated by broadcasting organizations retaining a genuinely public service purpose in spite of the forces that threaten to destroy it in our current age of neo-liberal dominance. These are when:
1. 'the majority hosts divergent and contested minority perspectives';
2. 'minority speaks to majority and other minorities [-] inter-cultural communication';
3. 'via radio, video, cable and satellite television or the net, minority speaks to minority (or to itself) [-] intra-cultural communication';
4. 'territorially-based local and regional community networks' are facilitated by 'interactive project[s]' and 'experiments in online local democracy';
5. 'issue-based, non-territorial communities of interest are linked by point-to-point networks'. (2004, 516)
Born's list registers the BBC's pioneering role in the development of online services to supplement conventional broadcast material.
In conclusion, it is important to stress the need for public services delivered online without charge, exemplified by the BBC's efforts in this respect, as well as through broadcast-scheduled television and radio. Otherwise, the communications field is abandoned entirely to commercial, market-based services that represent the overwhelming privatization and commodification of information, knowledge and culture, which has been taking place and seems, to pessimistic observers, unstoppable.
Image Credits:
1. BBC World Logo
Links
BBC Homepage
Ketupa.net media profile of BBC
Wikipedia entry on BBC
Please feel free to comment.