My Big Flat Screen TV
by: Sharon Strover / University of Texas at Austin
Our household finally succumbed to the lure of the big flat screen TV. Because I teach technology-related classes, many people assume I have a subscription to TiVo and the latest integrated computer-TV-sound system available, but in fact I am a latecomer to the latest round of television-related innovations even though I've been closely watching them develop over the past few years.
As in many families, our big screen was just one piece in the newest generation of home theatre innovations. An improved sound system came first (linked to our computer's CPU with its digitized music tracks), which ultimately "demanded" a high definition digital picture accompaniment, which in turn logically led to an upgraded cable subscription (the digital tier) plus the personal digital video recorder capability. Now issues of the consumer-oriented magazine Sound and Vision (successor to High Fidelity) arrive at our house regularly. The prospect of adding TV-centric furniture pictured in the magazine — LaZBoys with drink and remote control pockets — prompts some lively discussions at home. But more broadly, I wonder what we've brought into the house that may not be as obvious as the big screen itself.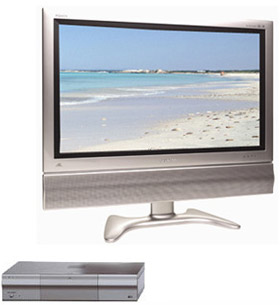 The new home theater system
The first sessions of home theater experiences included movies with booming you-are-there soundtracks, Blue Crush's thundering ocean waves, Amelie's mood-setting music and surprising sound effects, and other fare that had won awards for best sound. We are now into the months of bone-crunching professional football, the injuries and insults reverberating in Dolby Digital 5.1 surround sound. It is less appealing to go out when theater-quality audio and crisp digital pictures are right here, but what exactly are we giving up?
Whether we call this "cocooning," Faith Popcorn's 1980s term for hunkering down in living rooms during one of the domestic crises, or whether this is another logical stage of what Raymond Williams describes as "mobile privatization," an industrial command and control system to better channel social communication, big screen TVs and DVRs create a kind of hybrid personal space. We listen to music, watch TV and movies, play games in tailored, private environments, often choosing the living room over engaging a diverse and unpredictable public in the open spaces — the cinema, the theater, the concert hall or club, even the game arcade. Big screen TVs usher in a large investment in home entertainment systems with all the ancillary technologies that properly outfit the 21st century living room, but maybe the package is a deal with the devil.
I know of at least one person who uses Dance Dance Revolution, that most public and group-oriented of video games, as a workout tool in the privacy of his own home. Sales of small, portable DVD playback devices (including Playstations, of course) have soared as people take their personal viewing spaces with them. Cars embed screens to quell the attention demands of children in the backseat, and WiFi sites multiply in cafes, bars, and other gathering places, inducing a curious key-tapping ambience into venues once marked by conversation's conviviality. Third generation (3G) mobile phones can download television news, sports games, and other live entertainment.
While the status of the movie theaters and the clubs as public spheres can be questioned, there's no doubt that the technologies that enable people to design their information and entertainment environments drive them into their homes and introduce a very private element into formerly public spaces.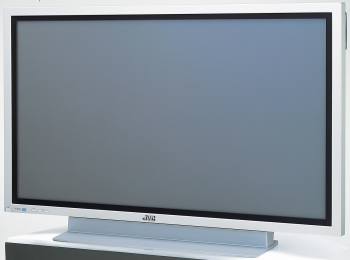 Plasma TV
Systems that join television and movies to the Internet, both in physical networks — the infrastructure — and in content cross-promotion and reinforcement, are now the norm. The big screen TV and its circulatory system of computer, cable, remote controls and sound system signal some new possibilities for viewers/users as well as for industries. Television programs and movies are wedded to Internet sites, and all are bound to advertisers. So too as people watch, play, engage the television and computer screens, they are locked into the cycle. Whether it is encouraging people using cell phones to text message their votes for favorite American Idol performers, cultivating TV show fan bases through Internet sites, sending radio listeners to websites for extended versions of news stories, or establishing "star" personality blogs, media industries are creating new, integrated ways of cultivating our attention and interest. Raymond Williams' notion of flow has a very different meaning in this space that moves across platforms and across people and products so seamlessly. The way academic and critics talk and think about "TV" or "film" or "the Internet" just is not up to the fluid way we experience technologies or media. In addition, that connected fabric of media interactions is penetrated with mechanisms that allow industries to obtain data about us that is far superior to what was available under the conventional television or cable model, giving us a glimpse of the less desirable qualities of the connected environment.
Nielsen people meter and diary data cannot compete with the sorts of profiles that are compiled through new communication technologies; the capacity to track viewer/user attention, communication and consumption behavior are now built into hardware and software. DVRs yield extensive pictures of viewing habits, sortable by zip code and, under some circumstances, address. When TiVo reported earlier this year that its users had watched the Janet Jackson Super Bowl episode three times more often than any other moment in the broadcast, TiVo users expressed shock that their viewing behaviors were scrutinized so closely. Data mining is plugged into all communication systems, and as two-way devices proliferate in the living room, collection and manipulation of that data will become an art form. As we're increasingly tethered to systems that gather information about us — what we're watching or doing, for how long, and who we are, where we live, what we purchase, how we entertain ourselves, who we talk with, our personal profiles — businesses are able to target their marketing efforts with precision.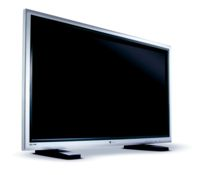 Flat Screen Plasma TV
Interactivity used to be the word used to describe the future of television, but the interactivity accompanying the large HD televisions isn't exactly what the hawkers originally had in mind. This year Nielsen is crunching viewer data from TiVo to figure out how detailed viewing data can mesh with marketing purposes, and even though TiVo insists their data have been anonymized, somehow I am not entirely reassured given the frequent reports from all corners on database hacks and security breaches. Even the interactivity built into DVRs that allows viewers to fast-forward over commercials is controversial within the industry. One media analyst recommended in all seriousness that DVRs be regulated to eliminate any commercial-skipping or fast rewind capability, likening this in importance to federal legislation on tuning VHF channels, or closed captioning requirements. Interactivity is fine only if it does not conflict with market goals.
Maybe my big TV doesn't directly present privacy threats, reduced social contact, and questionable levels of insularity by itself. And insofar as a lot of those big screen TVs (really most TVs) are sold around the time of the Super Bowl with all the event's attendant parties, it's clear that big screen TVs can be vehicles for sociability. Media and technology enthusiasts repeat that all these new technologies are about collaboration, social interaction and access to knowledge, and they may well be all about that. But equally they are just one piece of a larger enterprise that embeds us in intensified networks of video, audio and data flows. The push-pull of control over the networks will continue at least for a while as we figure out the significance of four to six major companies controlling all the backbone networks in the country and media conglomerates that continue to merge, consolidate and joint venture. Meanwhile the big flat screen TVs will keep slipping into our living rooms.
Links
CNET News "TiVo watchers uneasy after post-Super Bowl reports"
PC World "TiVo Compiles, Sells Users' Viewing Data"
Nielsen Media Research
Image credits:
1. The new home theater system
2. Plasma TV
Please feel free to comment.