MGM, DVD, and "TV"
by: Thomas Schatz / University of Texas-Austin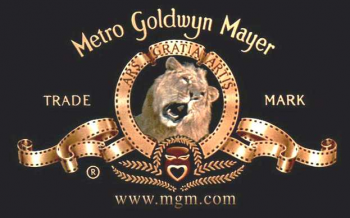 MGM logo
Among the latest deals in the endless churn of media mergers & acquisitions was Sony Corp.'s purchase of MGM a few weeks ago for $5 billion. In the overall scheme of things, this scarcely qualifies as a "big deal" – not when TV networks and movie studios are being bought and sold for tens, even hundreds (in the case of AOL-Time Warner) of billions of dollars. But the Sony-MGM deal speaks volumes about the vastly rising stakes and the radically changing structure of "the media" in recent years, and the enormous changes in media culture and media experience as well.
And paradoxically enough, the purchase of the once-glorious, now-struggling MGM movie studio by the global media giant Sony – the only media conglom without its own television network(s) – speaks volumes about the changing state of "television" as well.
One measure of how much the stakes have changed is that Sony paid nearly as much for MGM last month as it paid for Columbia-TriStar some 15 years ago. In buying Columbia-TriStar, Sony acquired a huge, active, successful motion picture and television production-distribution company. In buying MGM, conversely, Sony acquired an anemic production company – one that's expected to produce only three or four movies a year, most of them sequels from its handful of brand-name movie franchises (most notably the Bond series) – along with a movie library that is most distinguished for hits produced over a half-century ago.
Back in 1989, Sony was accused of overpaying for Columbia-TriStar, and it may have paid too much for MGM as well, due mainly to a bidding war with Time Warner, which until the eleventh hour was expected to acquire MGM for $4.5 billion. So what gives? Why were these two media giants willing to pay so much for MGM, when its key assets are 4,100 movie titles, most of them decades old?
The answer, of course, is the booming DVD market and the rapidly evolving digital home-video arena. The MGM purchase gives Sony the world's largest movie library, totaling over 7,000 titles, and some estimates put the DVD-related value of MGM's titles at over $1 billion per year. This is a truly staggering figure, and one that would have been inconceivable even five years ago, when the home-video value of MGM's library was widely considered to be tapped out.
DVD changed all that, and it did so very quickly. The studios had learned their lesson with the VCR in the1980s, initially battling but eventually embracing home-video technology. By the time DVD technology emerged in the mid 1990s, the Hollywood powers had long since learned to think in terms of hardware-software synergies. The VCR by then was a ubiquitous home appliance and the studios' home-video revenues more than doubled their theatrical income. Thus the studios and their parent companies displayed uncharacteristic good sense, fueled of course by enlightened self-interest, and worked together to fully exploit the radical new system of digital home-video delivery. The results of that cooperation, along with the inherent benefits of the technology itself, surpassed even the most optimistic projections for this new home-video system.
Consider for a moment the phenomenal growth of DVD- as a technology, as a media format, and above all as a delivery system for movies to the home. It's now become commonplace to note that DVD technology has enjoyed the most rapid "diffusion of innovation" in history, and it's too seldom noted that the DVD boom took off at the very same time that the high-tech, dot-com market collapsed. It's worth noting, too, that the DVD's diffusion has been driven primarily by movies. At the end of 1998, the year that DVD became commercially viable, fewer than 2% of US households had DVD players. Five years later nearly half (46.7%, according to the Motion Picture Association) of American homes had at least one DVD player. In 1998-1999, DVD rentals and sales went from virtually nil to nearly 100 million units. In 2003, over one billion DVD's were sold, most of them directly to consumers as "sell-through" movie titles. Sell-through DVD's return far more to the studio-distributors than rentals, which accounts for the studios' current financial viability – not to mention their increasing reliance on effects-driven, franchise-scale blockbusters.
What's equally remarkable about the DVD boom is the number of movie titles that have become available in just a few years – a total that surpassed 30,000 earlier this year. Hollywood currently releases only a few hundred movies per annum, so the number of DVD titles available obviously means that the studios are digging deep into their libraries for product. This represents a major break from the VHS home-video era, when the market was geared to contemporary films – although it syncs up quite nicely with cable television, which since the early 1990s has relied more and more heavily on classical Hollywood for programming.
Consumer interest in "old" Hollywood movies clearly has been a pleasant surprise for the Hollywood powers. Indeed, along with the DVD explosion in general, it proves yet again how little the entertainment industry understands its audience. This extends well beyond media content to DVD "players" to the mode of display – i.e., to "TV sets," if that term still applies at all.
When Sony acquired MGM, the trade paper Broadcasting & Cable made this rather curious and illuminating comment about the purchase: "For Sony and its financial group, TV is a small part of the deal. The group is far more interested in the $1.1 billion a year that MGM has been generating by selling its movies on DVD." Where and how, one might ask, are consumers watching all these DVD's? "On TV," of course, but here too consumer behavior and the marketplace at large are rapidly changing. Just as the studios had no clue how interested consumers might be in old(er) movies, they also were clueless about audience interest in screen format, aspect ratio, and the quality of image and sound. In one of the oddest and most unexpected developments in screen history, letter-boxing has become so prevalent that it's even being used in TV commercials – not that anyone's watching them, given the TiVo and DVR technology that's accompanied DVD's and a new generation of digital television sets.
One wild card in the Sony-MGM deal is Comcast, a true Hollywood outsider that promises to further complicate the evolving movie-television symbiosis. The nation's largest cable operator, Comcast recently made a serious run at Hollywood via a failed $54 billion bid for Disney. The investment here is far more modest – a mere $300 million to acquire an eventual 20 percent stake in MGM – but the implications are considerable. Comcast is busily acquiring "content" for its burgeoning VOD (video on demand) service, while another division is rolling out a VoIP (voice over Internet protocol) telephone service. Clearly Comcast is leading the cable industry's three-pronged strategy to provide video, broadband and telephone service – envisioning an America, perhaps, where media-hungry gadget hounds are making phonecalls on their computers and watching movies on their cell phones.
While the Sony-MGM deal gives Comcast access to a vast movie library, it puts Sony on line with 21 million cable subscribers, which is a significant figure in today's fragmented television universe. This fall, for the first time ever during the first week of the new TV season, basic cable with its hodge-podge of networks and programming services drew more viewers than the six "broadcast" networks (43% versus 41% of TV households, with the balance watching pay-cable or PBS).
But it's the millions watching their DVD's that matter most to Sony, particularly with yet another generation of HD (high-definition) DVD technology poised to launch in early 2005. After the recent rush to DVD players and "home theater" audio-video systems, we may be ready at long last, after decades of hype and disappointment, to make the leap to HD – a leap that traditional television simply could not induce. Whether this occurs, and whether it alters the nature of "watching TV," remains to be seen. But it would be a delicious irony indeed. A half-century ago, the postwar emergence of commercial television left the Hollywood studio system in ruins and decimated its audience; now a resurgent movie industry and a revolutionary home-video technology threaten to exact their revenge.
Links of interest:
1. Sony USA
2. MGM
3. Time Warner
4. MPAA
6. DVD Verdict
Please feel free to comment.
Image Credits: