AND JUST LIKE THAT… ADDRESSING THE FEMALE INVISIBILITY OF THE MIDDLE
Betty Kaklamanidou / Aristotle University of Thessaloniki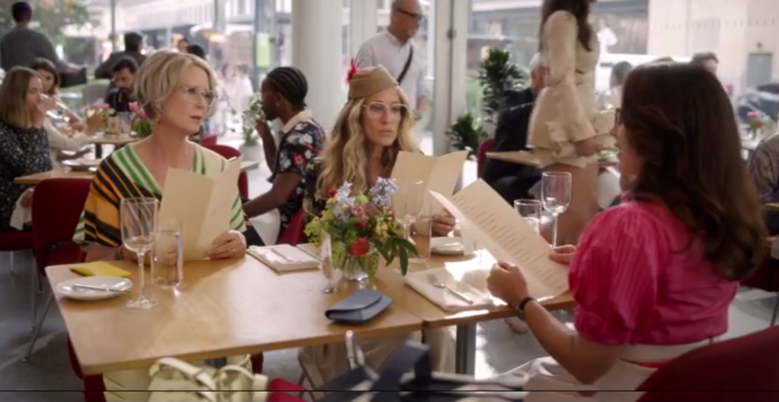 Figure 1: And Just Like That… 12 years later
It must have been during early or late 1999 when I caught the first season of Sex and the City (HBO, 1998-2004) in Greece. It was the early Internet days and dial tones, the times of our first cell phones and smoking in bars and restaurants. I was close to the age of the heroines, and I remember how quickly I related to their bond and their frankness about sex. I also vividly remember (including the time of day and my exact location), after one of the character's wonderfully honest sex discussions, being convinced that the writers were stealing my lines. I felt they were actually quoting me – translating Greek to English. How could that be?
In December 2021, after six seasons and two blockbuster films (2008 and 2010), Sex and the City decided it had not shared its final words, and brought us the mini-series And Just Like That… I decided to focus on the show for this article after watching the first two episodes which emotionally challenged me in so many ways that I had to leave the apartment and go for a walk. It was also then that I decided to hold off reading any reviews or social media posts until its publication. This piece is not strictly academic (although it includes references) nor is it a personal narrative (although it can be read as such). What I hope to achieve is to use my personal and academic background to present And Just Like That… as an introduction to the quasi-invisibility of women in their late forties and fifties on the small screen of the western world.
We walk amongst you. We consume, we walk, we exercise, we work, we take care of humans and animals. Yet we remain invisible. Both in what we call real life and in what we call television fiction; we are the everyday women in our late-forties and early fifties. Representational exceptions do exist. The Golden Girls (NBC, 1985-1992), Hot in Cleveland (TV Land, 2010-2015) and the recent Julie Delpy creation for Netflix, On the Verge (2021-present)[1] are three rare examples but they are certainly not enough. In fact, And Just Like That… was likened to The Golden Girls but not in a positive way upon its announcement. That led co-creator/director/writer Michael Patrick King to wonder: "Wow, so it's either you're 35, or you're retired and living in Florida… There's a missing chapter here" (in Fry 2021). Although I have elsewhere argued about the proliferation of films and TV shows that focus on both male and female characters in their 60s, 70s and even 80s (Kaklamanidou 2021), there's certainly a kind of lack in the middle. On January 11, 2022, Geena Davis confirmed this observation by sharing that "women over 50 are 5% of characters on screen" (Complex).
We need more representations accompanied by the questions that inundate our cohort of mostly middle-class women, I confess, who have supposedly achieved some of their goals and appear to be living an overall "happy existence." I think these women, and among them myself, are in the midst of the same crisis Betty Friedan described so brilliantly in The Feminine Mystique in the early 1960s:
The problem lay buried, unspoken, for many years in the minds of American women. It was a strange stirring, a sense of dissatisfaction, a yearning that women suffered in the middle of the twentieth century in the United States. Each suburban wife struggled with it alone. As she made the beds, shopped for groceries, matched slipcover material, ate peanut butter sandwiches… she was afraid to ask even of herself the silent question—"Is this all?" (1997 [1963], 44).
The question remains unanswered even though the woman posing it is at least a couple of decades older. The circumstances are different as well. Today, you can be a successful career woman, heading committees and helming companies, be single and childfree, married and a mother by choice, and still wonder: is this all? That is what And Just Like That… offers. In ten half-hour episodes, it asks several questions we struggle with every day. Some of them are patriarchal relics: Should I let my hair go grey? Should I have a face lift and if so for whom? Should I keep striving to have a baby even though I'm not sure I want to? Some have to do with the need to be even more tolerant, accepting and up to date with the changes around us: Why can't I get the new gender vocabulary right? What if I say the wrong word? Should I change who I am to keep a hip job that didn't exist when I was thirty and already a successful writer? And some are even harder to ask: Is sex off the table? Is sexual experimentation or even a new sexual identity beyond my years? Can you mend broken friendships? Can you invest in new ones? Is there still time to make a life-altering decision? How do you cope with health issues? How do you cope with death?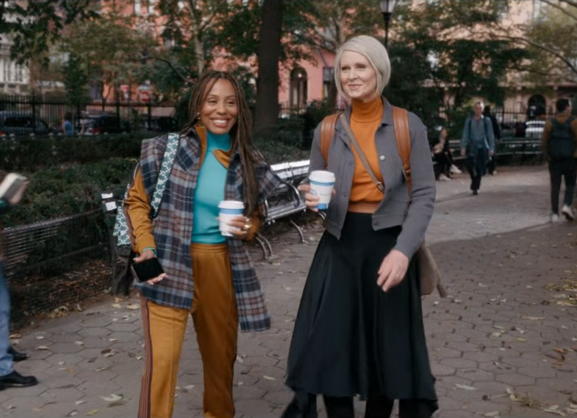 Figure 2: New friends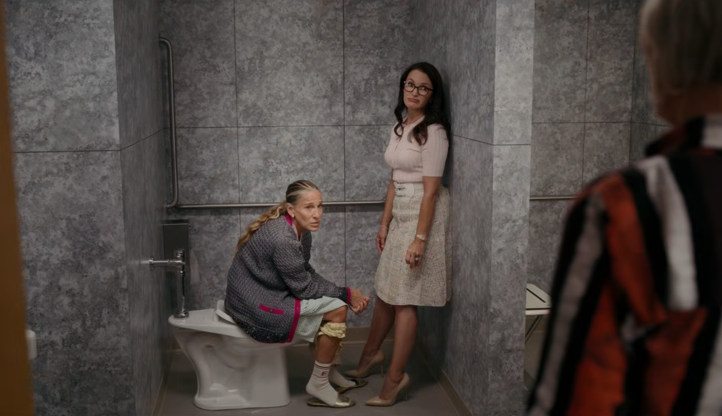 Figure 3: Old friends
Each of these questions could be (and should be) the subject of separate articles and explored under a variety of theoretical lenses. And, all of these questions together reveal a rich, complex and complicated TV series that was never afraid to have its female characters be frank and unapologetic. What I want to underline, here, is that before we start our own targeted analysis, we could begin by remembering what the core of the show is and has always been. By this I mean that if we strip And Just Like That… from its polished veneer, that is, the fashion, the apartments, and the restaurants, we are left with a group of fifty-something women that care about their friends, their loved ones, their work, and the world (and yes, some of them also care about shoes and purses). These women were raised in the 1970s and 1980s, experienced the liberal 1990s, the rather conservative 2000s and the contradictory 2010s. Carrie's, Miranda's, Charlotte's and Samantha's[2] personal histories have also become part of History and this is true for all women in the western world that belong to the same age group. Having reached some or all our goals or compromised and changed direction does not mean we should be marginalized, cancelled or outdated both representationally and socially. Being white and middle-class cannot become anathema as patriarchy is still trying to weigh us down, while we still have to deal with the traumas it caused during our formative years.
We are still evolving, and we are still setting new and exciting goals. And Just Like That… we are here again.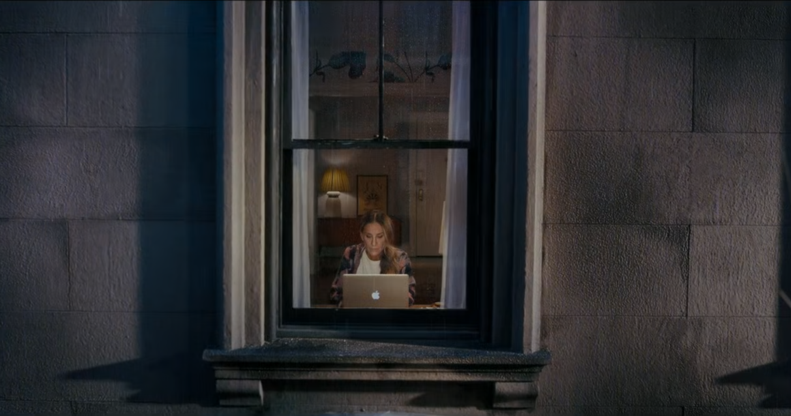 Figure 4: Change and continuity
---
Image Credits:
And Just Like That… 12 years later (author's screen grab)
New friends (author's screen grab)
Old friends (author's screen grab)
Change and continuity (author's screen grab)
References:
Complex, Valerie. "Geena Davis Decries Ageism In Hollywood; Was Told She Was Too Old For Role By Potential Male Co-Star." Deadline, January 11, 2022, https://deadline.com/2022/01/geena-davis-decries-ageism-in-hollywood-was-told-she-was-too-old-for-role-1234908849/?fbclid=IwAR3SeyW7KvS9BXrnqfTq3pDQFseh_dVnV9IEDPESRCZ7Xdp_uCEHyNBFUF0.
Friedan, Betty. The Feminine Mystique. New York: W. W. Norton, 1997 [1963].
Fry, Naomi. "And Just Like That…Carrie's Back! Sarah Jessica Parker Opens Up About a Grand Return." Vogue, November 7, 2021, https://www.vogue.com/article/sarah-jessica-parker-cover-december-2021.
Kaklamanidou, Betty. "Third-Act Romances" in Contemporary American Film and Television." In After "Happily Ever After." Romantic Comedy in the Post-Romantic Age, edited by Maria San Filippo. Detroit: Wayne State University Press, 85-100. 2021.
Nicolaou, Elena. "Will There Be a Second Season of On the Verge?" OprahDaily.com, September 14, 2021, https://www.oprahdaily.com/entertainment/tv-movies/a37544313/on-the-verge-season-2-release-date-cast-news/.
I am including Samantha here because it is obvious that irrespective of the extra-textual parameters, she remains an important part of And Just Like That…'s fictional cosmos. [↩]