Television is Burning: Revolutionary Queer and Trans Representation on TV
Danielle Seid / Baruch College, CUNY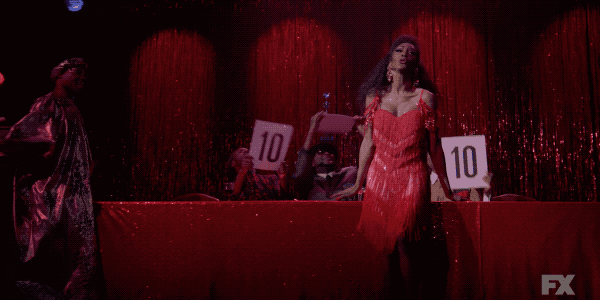 Angelica Ross burning up the screen as Candy Ferocity on FX's Pose.
2019 continues recent worrisome political trends and the threat of planetary and world systems collapse. The summer months were the hottest on record, causing an alarming amount of the remaining ice on the planet to melt; meanwhile, in politics, right-wing populism and authoritarianism have shown little indication of slowing down. Given such existential urgency, how do we measure and value progressive mainstream televisual entertainment? Does representation even matter in a world that may soon be unlivable for humans?
In the midst of so much social and political turmoil, one television series, FX's Pose (2018-present), shines bright precisely because it depicts, with tenderness and compassion, lives that have for too long been rendered seemingly unlivable: the lives of black and brown queer and trans people. Heavy on pathos but with regular doses of camp and sheer joy, Pose puts a spotlight on queer/trans community in NYC's ballroom scene of the 1980s and 90s. The backdrop for the show is the HIV/AIDS crisis and subsequent queer activism, as well as the conservative yuppie politics of the 1980s that further dismantled the US welfare state and resulted in concerted attacks on poor urban communities. The series centers on two houses—the House of Evangelista and the House of Abundance—and their catty infighting, but this plot device is in many ways subordinated to the series' exploration of the intricacies of sex work, trans fetishization and dating, gender transition, HIV care, homophobia, and gender and racial discrimination. Under the guidance of their femme mothers, the self-selected families on the show offer refuge in an unforgiving world. In irresistibly entertaining fashion, the show presents the kind of queer utopia and horizon the late José Esteban Muñoz envisioned in his 2009 book Cruising Utopia: The Then and There of Queer Futurity.
Given the ever-increasing attention both to trans issues and the politics of mainstream representation, this brief article asks: How does a show like Pose embody the demand for diversity and inclusivity in media industries today? What developments and breakthroughs have made a show like Pose possible? Finally, what does revolutionary queer and trans representation on TV look like? And who is helping to usher in this revolutionary moment in TV?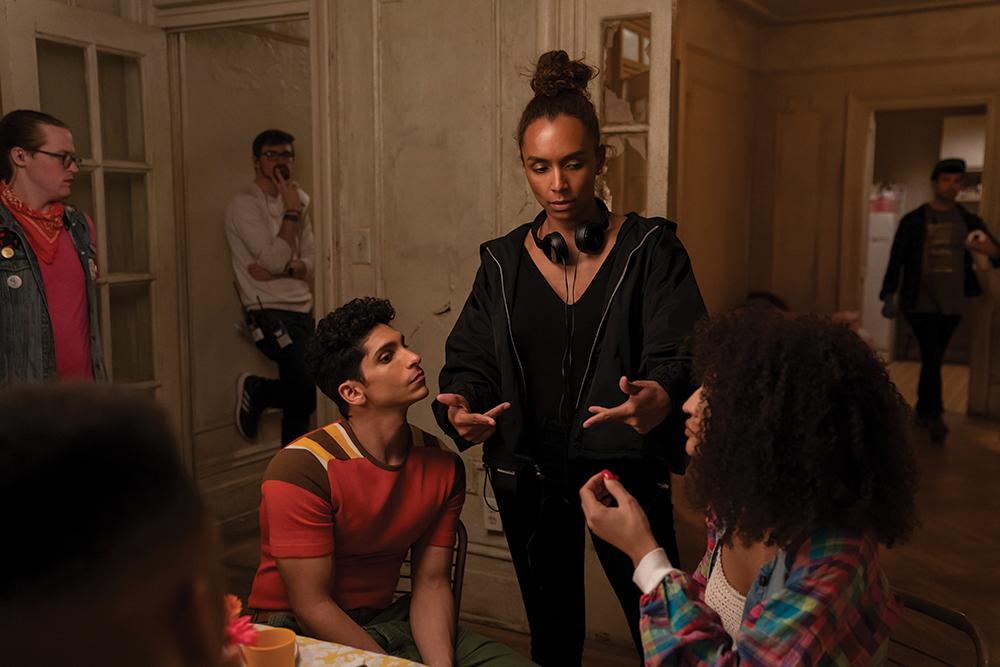 Co-executive producer, Janet Mock, one of the strong creative forces behind Pose.
Both on screen and behind the camera, Pose, co-executive produced by Ryan Murphy and Janet Mock, exemplifies the most progressive trends in television today. The category is Trans Casting and Trans Production. Pose stars a group of trans and queer of color actors, the majority of whom are new faces on TV—including MJ Rodriguez, Billy Porter, Indya Moore, Dominique Jackson, Angelica Ross, Angel Bismark Curiel, Ryan Jamaal Swain, Dyllón Burnside, and Hailie Sahar. While recurring trans and gender-nonconforming characters appear on a range of TV programs in 2019, Pose stands out for the simple fact that trans of color performers dominate the cast. So much of the show's critical success, though, belongs to Janet Mock, a former People magazine columnist and author of the memoir Redefining Realness: My Path to Womanhood, Identity, Love & So Much More. Since Mock first disclosed her trans status in an article for People in 2011, she has been a fierce advocate for trans issues and rights in the public eye. Many TV viewers were introduced to Mock in 2014 when she verbally sparred with Piers Morgan on his TV talk show about trans identity and popular (mis)understandings about sex and gender. For readers of Redefining Realness, Mock's presence is undeniable in the characters and situations on Pose, especially in the character Angel's tense ordeal with a fashion photographer intent on exploiting trans femme sexuality and vulnerability. In addition to Mock's work on the show, Pose sets a high bar for having a diverse writer's room, a host of queer and trans directors, and a sensitivity to the need for consulting queer and trans people who directly experienced the ballrooms and who hail from the communities portrayed on screen.
Nearing the end of its second season, Pose "poses" questions that are not only relevant in 2019 but also long overdue in popular and political discourse. The category is Trans Activism. As of September 2019, eighteen trans people (the vast majority being Black trans women) in the US have been murdered this year—their names to be added to the list of trans lives to be remembered on November 20 for the annual trans day of remembrance. Such statistics exist in tandem with the kinds of self-congratulatory data that watchdog media organizations like GLAAD publish on LGBTQ televisual representation. In fact, for the 2018-2019 season, the uptick in regular and recurring trans characters and LGBTQ people of color on television can largely be attributed to Pose. Like other contemporary trans representations on TV, Pose builds on the work of recent trans activism, labor, and visibility within popular media industries. The show, moreover, speaks directly and emphatically to transphobic elements in contemporary culture and politics, the latest being Trump's pursuit of legalized trans discrimination in the workplace.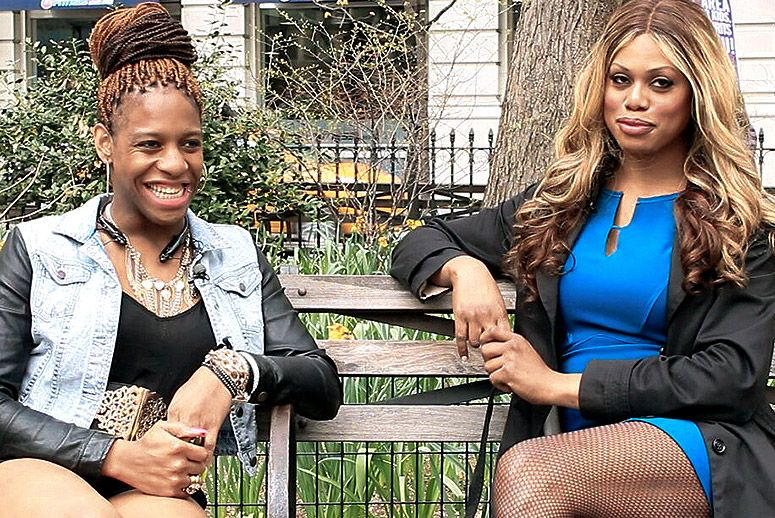 CeCe McDonald and Laverne Cox, leveraging mainstream trans representation for activist ends.
Only a few years ago, a show like Pose might have seemed unimaginable for broadcast television. In 2014, Orange Is The New Black (Netflix, 2013-19) actress and activist Laverne Cox, hailed as a pioneer for trans people working in television, appeared on the cover of TIME Magazine as the face of the so-called "transgender tipping point." Cox and other trans celebrities raise the paradox of trans visibility—that is, what are the limits of trans visibility for effecting change? And at what costs to individuals does trans visibility come? In 2016, Cox seized the opportunity to leverage her newfound celebrity for activist ends when she teamed up with and brought media attention to CeCe McDonald, a black trans woman who accepted a plea deal for second-degree manslaughter after she fought off a man who violently attacked her outside a bar in Minneapolis. Both Cox and Mock demonstrate how mainstream representation and trans activism can collide and yield positive results. For now, busy with Pose and her recently-announced multi-year Netflix deal, a first for a trans woman, Mock has focused her energies on producing, writing, and directing. Her creative contributions on Pose emphasize hope, love, and community in the face of systemic violence.
Even the most cynical "armchair critics" have embraced Pose. The show breaks through barriers in a culture and medium long beholden to white, cis, heteropatriarchal norms, but the show also challenges the dominance of white, cis, gay televisual representation. As with most television programming, Pose portrays kinship and community, and the black and brown love and romance on the show feels revolutionary. Moreover, the ballroom community on the series bears the weight of racial history that calls out for attention in 2019. It is the weight of such history that sets it apart from Murphy's earlier "queer-themed" TV series Glee (Fox, 2009-15) and the white, middle-class gay sensibilities of the "queen of gay TV" Ellen DeGeneres. Ultimately, Pose is about working-class struggle and the realities of American racial capitalism. The category is Live and Survive. This perspective is sorely needed on television and in popular discourse. For black and brown trans people in the U.S., U.S. imperial contact zones, and other areas where racial-colonial legacies mix with patriarchal structures and machismo, the refrain "it gets better," all too common in mainstream gay discourse, has never or weakly resonated. Pose manages to confront the violence of the dominant sex/gender system and the glaring racism and brutality of US capitalism without falling back on too-easy narratives of aspirational social climbing. On the series, the characters' tenacity and their tragedies implicitly criticize the ways in which the mainstream gay rights movement has marginalized and left behind trans people, especially trans people of color.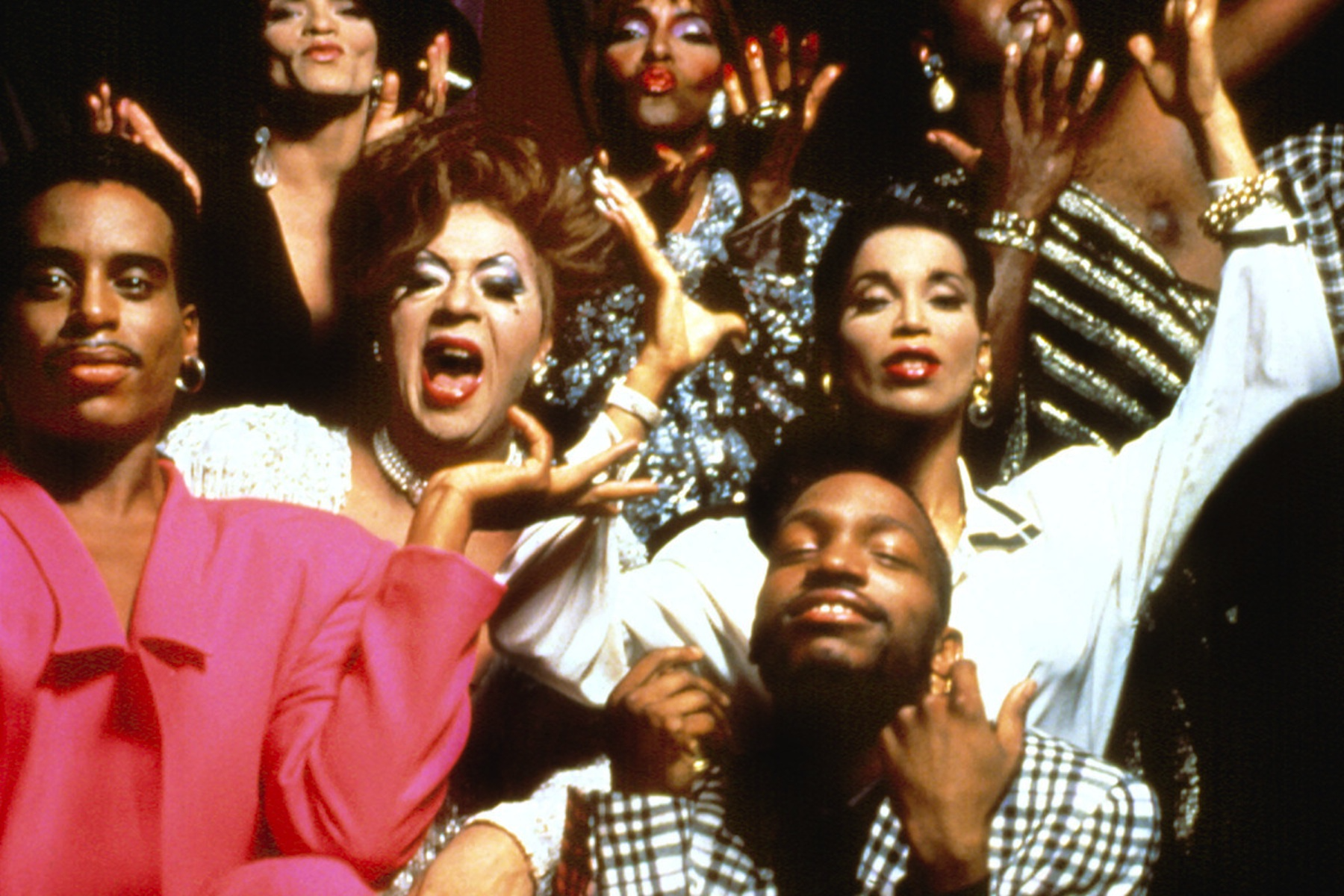 Remembering Venus Xtravaganza and Paris Is Burning.
One recent standout episode of Pose that exemplifies the show's commitment to representing poor trans of color struggle is "Never Knew Love Like This Before," a title borrowed from Stephanie Mills' R&B hit song of the same name. The episode calls to mind the tragic circumstances surrounding Venus Xtravaganza, one of the main figures from Paris is Burning, the 1990 documentary about the ballroom scene directed by Jennie Livingston. In the episode, Candy Ferocity, played by the brilliant Angelica Ross, lives, fiercely, beyond the violence that regularly extinguishes the lives of poor black and brown trans women. Although violence against trans women of color, and especially those who perform sex work, can appear trite, Pose celebrates Candy and gives her star treatment.
In 2019, there are certainly many TV representations that deserve recognition for storytelling highlighting people of color and redressing the long history of televisual underrepresentation of "minority" groups. For queer and trans of color representation, though, and communities of color long neglected by TV and media industries and exploited by American racial capitalism, Pose is tens across the board. Television is burning and we are all better off for it.
---
Image Credits:
Co-executive producer, Janet Mock, one of the strong creative forces behind Pose. (From Variety)
CeCe McDonald and Laverne Cox, leveraging mainstream trans representation for activist ends. (From Takepart)
Remembering Venus Xtravaganza and Paris Is Burning. (From Variety)