Pow! Ooomph! Skadoosh!: Combat Aesthetics and Intermediality
Matthew Ferrari / University of Massachusetts-Amherst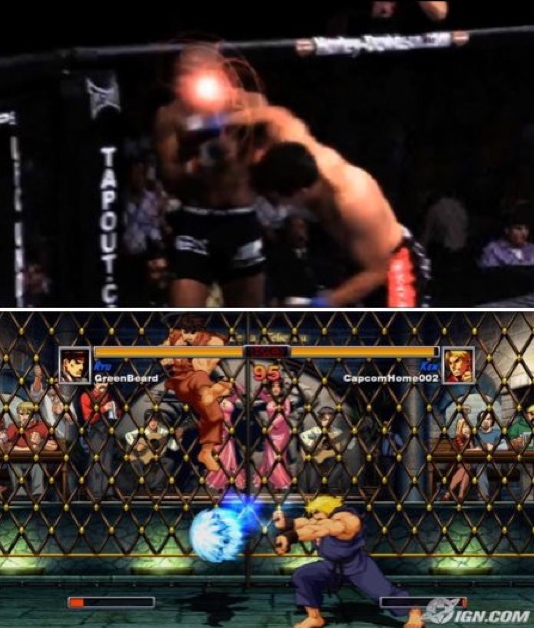 Digital Augmentation in Video Games and The Ultimate Fighting Championship
A few years ago I somewhat sheepishly confessed to one of my professors that I wanted to write about mixed martial arts (MMA) media. This apparently required some clarification because he asked what I meant exactly. "You know, The Ultimate Fighting Championship." "Oh, that," he replied. "…It's like all those Jean-Claude Van Damme movies from the 80's came to life." At home my partner's uptake was perhaps less savvy to these cinematic antecedents. Once, during the first weeks of my regular MMA viewing, she accidentally (or mockingly) called it "extreme wrestling." Upon reflection, though, the theatrics of MMA events do share a likeness to professional "wrestling's" carnivalesque excess. For months she readily accepted that I was watching it as "research" into taboo (by our standards at least) cultural exotica overlapping with some of my existing theoretical and thematic interests; and generally that it hailed me – simultaneously repelled and attracted me to be more precise. But key to the rhetorical strategy of such "reality" programming is to take you beyond surfaces by cultivating a formal literacy and technical proficiency, so you can perform as "critic"/commentator alongside those in the show. Before I knew it I was enthusiastically calling said partner into the living room to behold this improbable "kimura," or that spectacularly timed "flying knee." (To no avail; it never quite took with her). What I get now is a rather fatigued, "are you done watching people beat themselves up yet?" Well, as it just so happens, I've been watching "people" spectacularly beat themselves up since the 1980's within the fictions of film and video games. Why now, with its ascendancy to full-fledged "actuality," should I feel depraved for taking pleasure in it?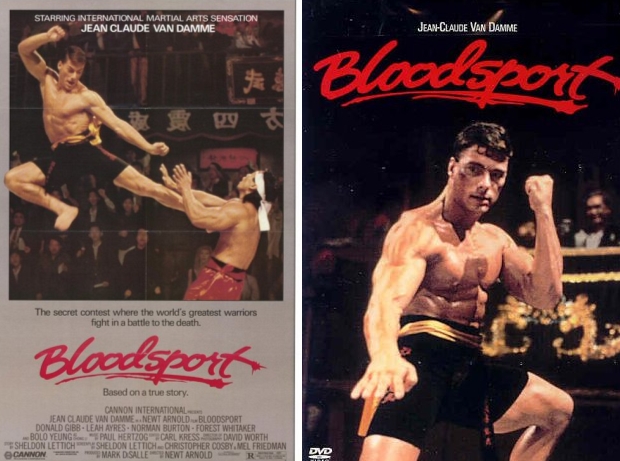 Mixed Martial Arts: "Jean-Claude Van Damme movies come to life"
Recent work in genre theory by Paul Young considers the importance of considering genre in terms of "intermediality." This is similar to the poststructuralist idea of "intertextual relay," in which generic "horizons of expectations" are established in the audience's mind even before the text arrives.1 Young maintains video game studies ("ludologists") would greatly benefit from applying the concepts of film genre theorists to their objects of study (and vice versa for genre theorists). He discusses how video game designers have appropriated cinematic narrative conventions for use in video games.2 These circuits and cycles between media occur in multiple directions. My argument here is that the sale and promotion of the mediatized combat aesthetics of MMA benefit profoundly from existing generic regimes established in movies, video games, and comics. As I was gradually persuaded of the possibility for some "art" in mixed martial arts, the legitimate techné through which this prowess was channeled (in the best examples at least), I also grew more sensitive to the promiscuity of combat aesthetics and combat "play" across various media forms. These forms have sewn the seeds of a kinesthetic-aesthetic literacy for the vast appreciation of mediatized combat. These are aesthetics of power and domination, of blunt force trauma, of the "anaconda choke," the "superman" punch, the prowess and potential of the body's mundane instruments –hands, arms, legs. "Submitted by rear naked choke in the third round!" "Pow! Ooomph! Zowie!" as the old Batman program had it. Or, "Skadoosh!" as Jack Black's Kung Fu Panda (2008) puts it.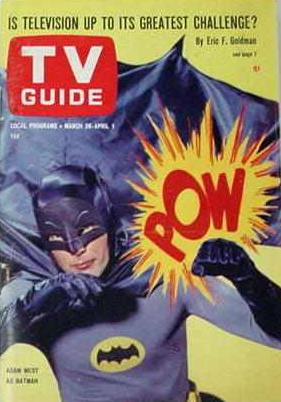 Combat Aesthetics in TV's Live Action Batman
The pleasures and continually evolving repertoire of combat aesthetics are deluged on us from the seemingly cuddly, childhood narrative product (foisting violent action "play" on children through anthropomorphized animals and moralizing narratives), through to the brutal and fearsome "gladiatorial" warriors of football, and now, in even more enhanced and explicit ways, MMA. Combat aesthetics –in their perpetual replay and fetishistic visual scrubbing and digital intensification– are fundamental to the sale and promotion of MMA product and programming, with a ready-made regime of cultivation materials in animation, action and martial arts cinema and video games. I have little doubt that my hailing by MMA combat media has roots in the tens (or hundreds?) of hours I spent as a kid (at friends' houses only though! No electronic game consoles in my household) playing violent video games (and to be precise, they were: Street Fighter 2, Battle Arena Toshinden, Mike Tyson's Punch Out, and Ninja Gaiden – how could I forget), not to mention all of the football and action films.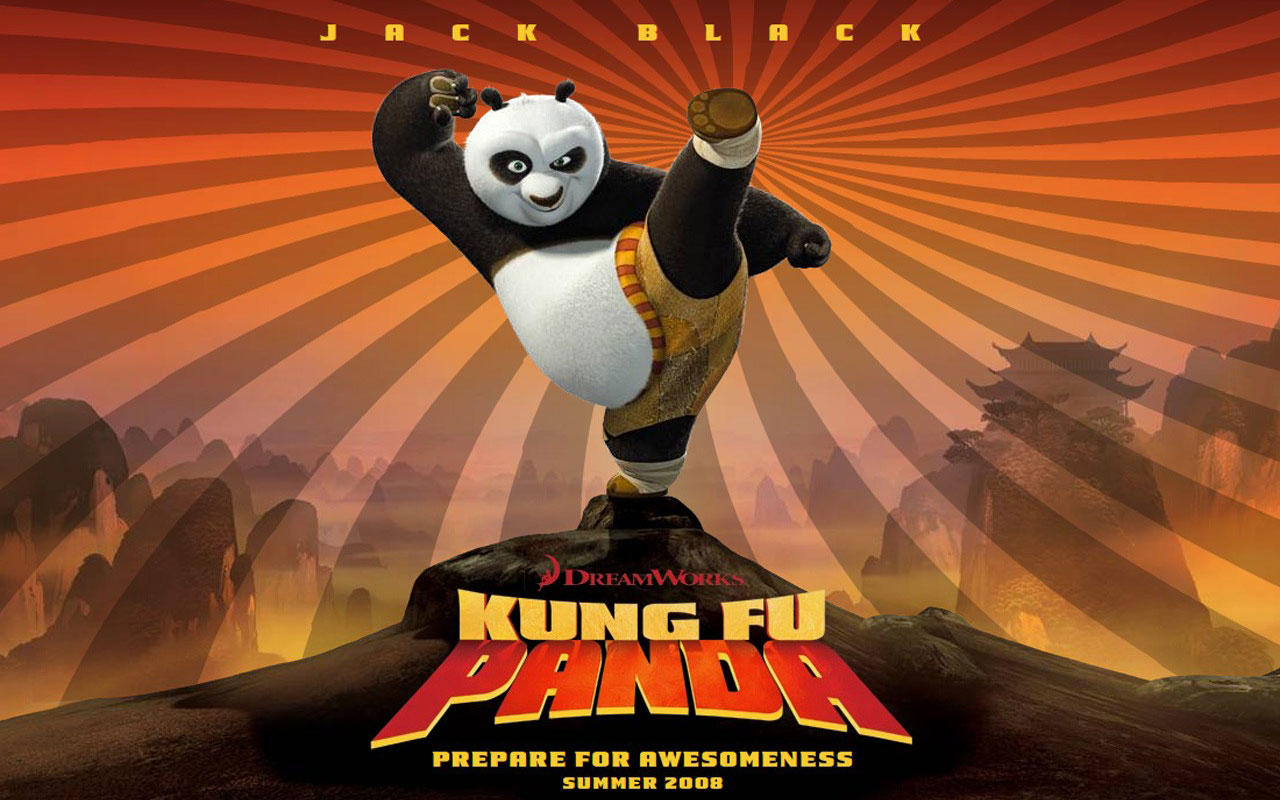 Kung Fu Panda: Starting a Potentially Dangerous Love Affair
Media studies scholars are justifiably wary of direct transmission models of viewer/consumer behavioral responses to media exposure, careful to allow room for "negotiated" and even "oppositional" readings/responses to hegemonic cultural encodings.3 But mimetic play is a powerful force, especially among youth. Some anecdotal evidence: my four and seven year olds were utterly lost to imaginary Kung Fu fighting for days after they saw Kung Fu Panda. And for a less cuddly example, a recent New York Times article reported MMA making forays into a Massachusetts high school.4 Local martial arts schools once devoted to singular traditions are giving way to MMA programs conforming to the mixed combat aesthetic exploding on the small screen. (The most recent "explosion" was the September 16th premiere of season 10 of The Ultimate Fighter, which was the most watched cable program in its time slot with 4.1 million viewers. Completing the cycle from fictional media, to "real" (i.e. MMA), back to fictional, is the arrival of UFC Undisputed – the video game. I've never played it, but the website claims the game has replicated an "authentic and comprehensive UFC atmosphere."
[youtube]http://www.youtube.com/watch?v=cBlfLxolRIs[/youtube]

UFC 104 Preview
The promotional video for upcoming UFC 104: Machida vs. Shogun contains new levels of digital augmentation and intensification in its highlight reel format, exhibiting a close visual affinity with video games and animation. Strikes (i.e. kicks, punches, elbow and knee strikes, etc.) are laced with popping sparks, and sweeping trails of white energy follow in their path. I'm transported back to my earlier days of puerile rapture with combat games like Street Fighter II and Battle Arena Toshinden (and the more recent ones I'm surely missing out on) where fighters can manifest blasts of pure energy against their opponents. But for the "adult" viewers of MMA, there are more tasteful nods to the "art" of combat. Take Tapout's most recent commercial depicting the "flying armbar," in all of its acrobatic glory, with the aid of slow motion, dramatic low-key mood lighting, and a romantic classical violin score.
[youtube]http://www.youtube.com/watch?v=NS6HcWSE7-M[/youtube]

Tapout Commercial: Arm Bar as High Art
Mediatized combat aesthetics are, to my mind, part and parcel of the dominant generic regime of masculine melodrama. Linda Williams explains that female melodrama has historically involved tears and excessive affect (the "weepie," one of the "gross body genres", along with porn and horror), while (I contend) masculine melodrama involves blood, sweat, and combat's agonistic aggression.5 My own "submission" to the pleasure of MMA melodramas reminded me of the promiscuity and entrenched state of these aesthetic regimes. The seemingly innocuous act of letting our 4 and 7 year old boys watch Kung Fu Panda is, in all likelihood, the start of a much longer, and potentially dangerous, love affair.
Image Credits
1. Digital Augmentation in Video Games and UFC (author screenshot)
2. Mixed Martial Arts: "Jean-Claude Van Damme movies come to life"
3. Combat Aesthetics in TV's Live Action Batman
4. Kung Fu Panda: Starting a Potentially Dangerous Love Affair
5. UFC 104 Preview
6. Tapout Commercial: Arm Bar as High Art
Please feel free to comment.