Flow Conference 2018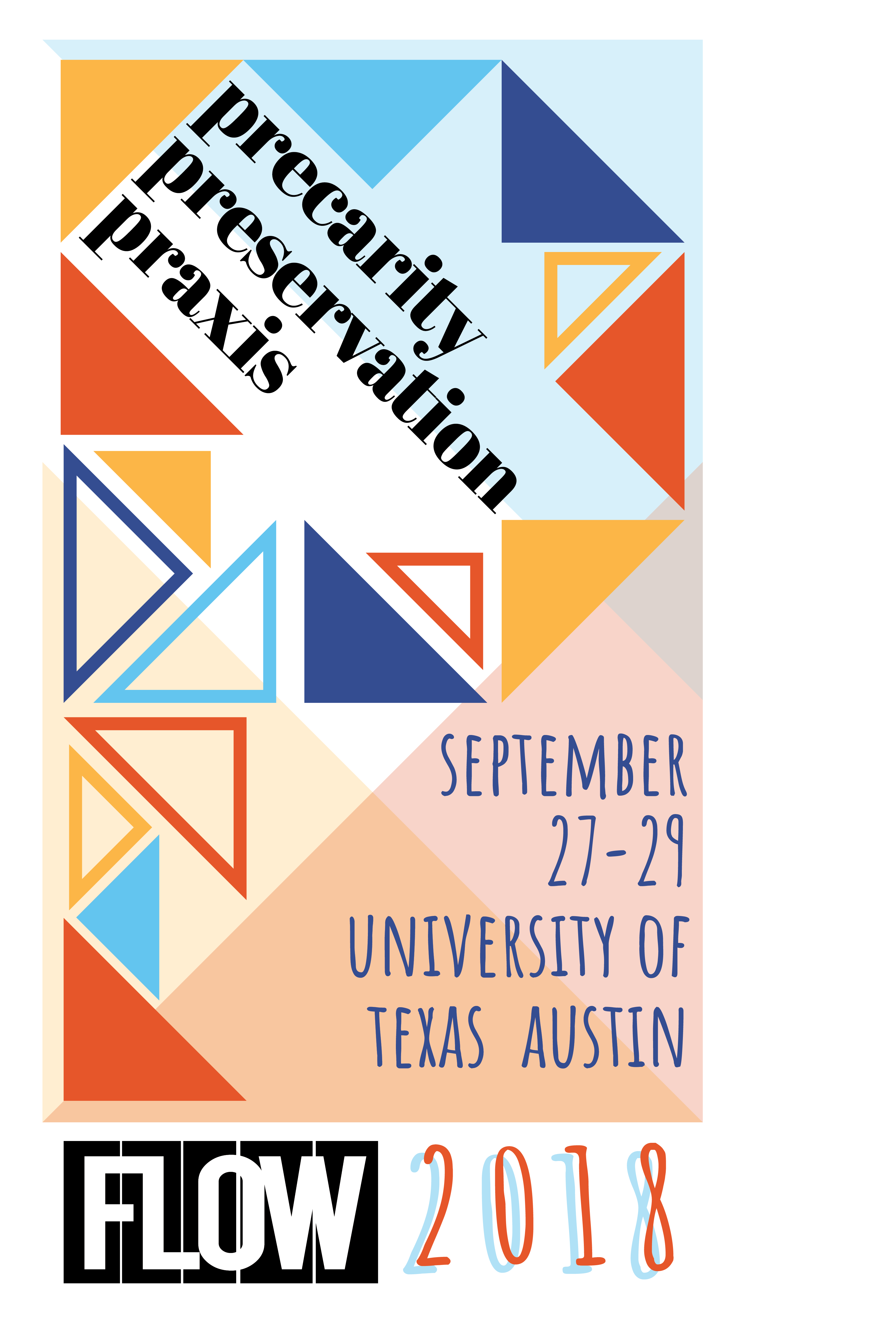 At the 2016 conference, we celebrated Flow's 10th anniversary by looking back to consider the changes in television and new media over the last decade. This year, we want to extend that line of thinking and consider how we preserve, consume, and create the media of the past, present, and future.
After soliciting questions related to this topic from the Flow community, we're pleased to announce this year's roundtable questions centered on a rich assortment of themes and issues surrounding:
Access & archives
Authorship & authority
History & materiality
Labor & compensation
Pedagogy & praxis
Policy & politics
Identity & nationality
Transcultural flows & borders
Precarity & professionalization
Technology & ephemerality
Read the full questions and join a conversation by checking out our Roundtable Questions Page and submitting a response by Sunday, May 20th at 5 pm, CST!