Manufacturing Consent in the Digital Music Industries
Brian Fauteux / University of Alberta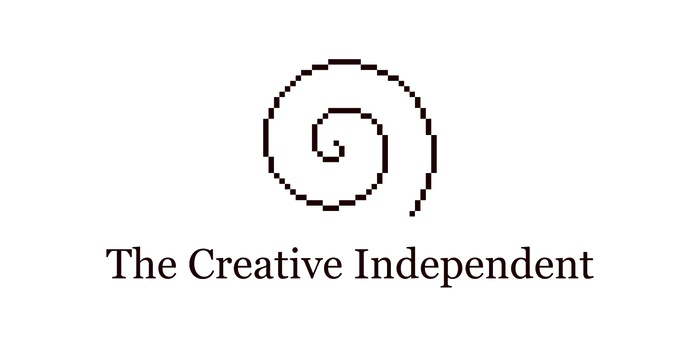 Logo for The Creative Independent.
Forbes recently published an interview with Spotify's Head of Music Jeremy Erlich on the subject of how artists can get their music on playlists. Given the interviewee, it's not surprising that the article frames the streaming music service in terms not unlike a public relations narrative. According to Erlich, Spotify is democratizing the music industry. As he convincingly explains, "I think we show it through songs that have gone to #1, whether it's Arizona Zervas or Tones and I. No one was pushing those songs. They organically raised their hand and rose to the top. It's just a testament to the democratization of playlisting." With further conviction, he claims that "everyone who has functioning ears" will be streaming in 20 years' time" and "artists who couldn't make a living before will be able to. That's the ambition." An interview featured in a major American business magazine has the strong potential to convince the public of the corporate streaming service's self-proclaimed virtues.
In my previous Flow column, I indicated that an imbalance of power between creators and big businesses is one of the largest factors that prevents fair remuneration for artists. Scottish singer-songwriter KT Tunstall recently shared (via Twitter) a breakdown of how many streams it takes to earn a dollar on a variety of platforms. Her post was in response to news that Spotify, Google, Pandora, and Amazon were appearing before the U.S. Court of Appeals to argue against a songwriter streaming royalty rate hike of 44%. The chart indicates that it takes 229 streams on Spotify to earn a dollar and 336,842 to earn a monthly minimum wage in the U.S.
In coverage of the pressing issues facing artists in the streaming music economy, news media perpetuate this imbalance of power through privileging industry perspectives over that of artists. What readers most regularly encounter are articles and interviews on or about the digital music industries that quote from industry representatives.
Herman and Chomsky's propaganda model argues that "the societal purpose of the media is to manufacture consent for elite policies and decisions" (MacLeod 3). In part, this is accomplished through a reliance on information provided by government, business, and "'experts' funded by the powerful." In an era of digital and social media, according to Chomsky, sources of news and information are still largely controlled by major media institutions (MacLeod and Chomsky 14).
Erlich's account of his own company is a common one; "new" digital media services or companies "revolutionize" or "disrupt" the status quo to the benefit of all. An emphasis on and fascination with the new has been described, as Charles Acland does in the introduction to Residual Media, as tied to the production (or overproduction) of material goods and market forces. "An economic and cultural orientation toward novelty and innovation…helps sustain a gargantuan accumulation of materials" (xv).
Overwhelmingly positive narratives of industry and technological trends persistently encourage ears and eyes to flock to where development and investment are most pronounced. Of course, new media companies benefit from convincing the public of the perceived superiority and dominance of their products and services. However, in this dire moment of pandemic and isolation that has disrupted live music industries across the globe, it becomes all too clear all too quickly that the minimal per-stream rate paid by Spotify is in no ways revolutionizing an artist's ability to make a living.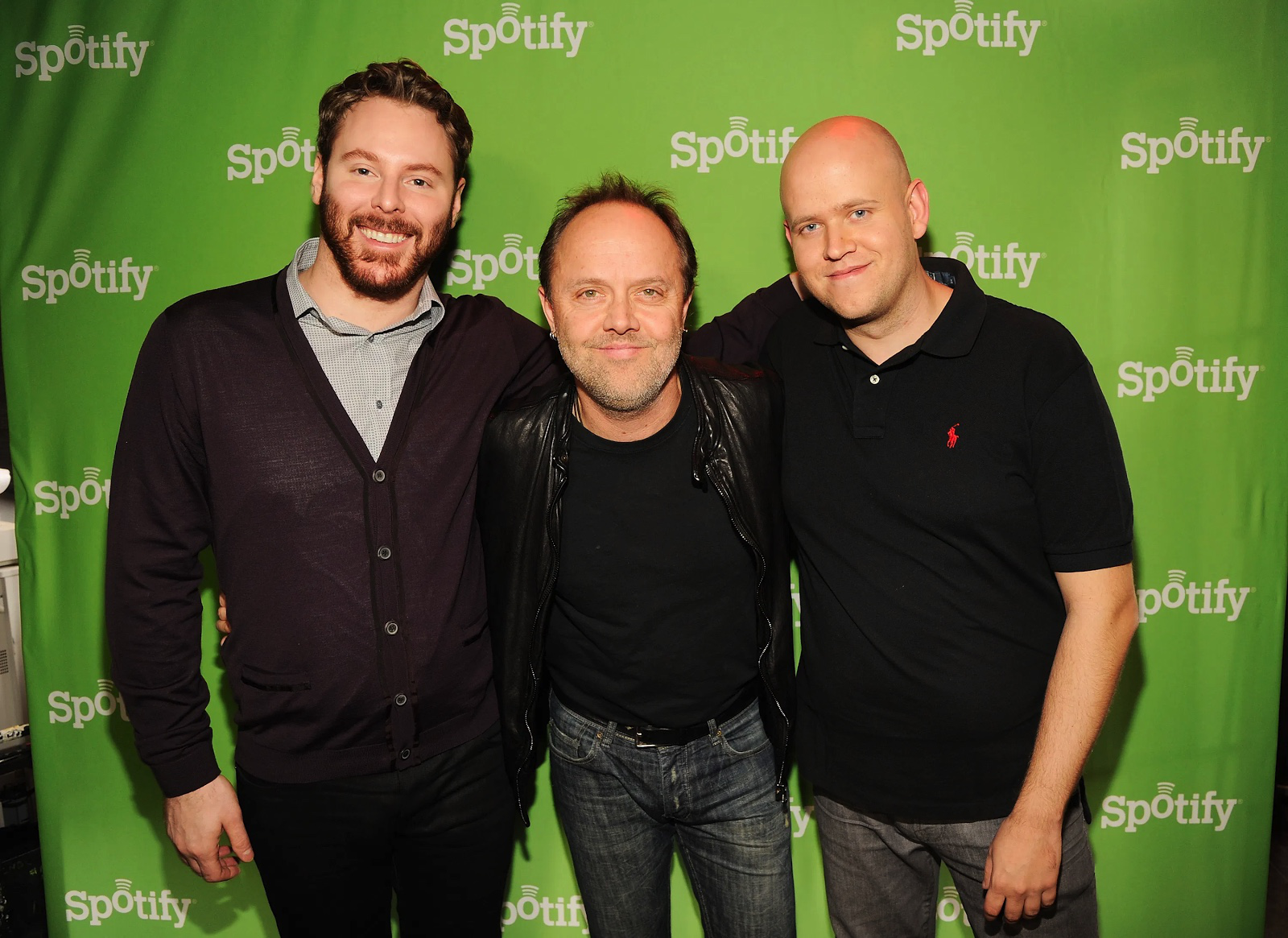 Sean Parker, Lars Ulrich, and Spotify CEO, Daniel Ek.
As part of The Cultural Capital Project (introduced in my first column), we set out to compile a list of news articles that profile issues facing artists in the streaming music era. The initial focus was on taking note of the number of times that artists were mentioned in news coverage. However, it became our priority to get a sense of how often news articles include an artist's perspective. We also made note of each time an article included a quote by an industry representative (an executive, a record label employee, a tech worker, and so forth).
The resulting spreadsheet includes 359 news articles between the years 2009 and 2019 (with most falling after 2014, when Spotify launched in Canada and as streaming became a dominant mode of listening). The number of bands and artists referenced by these articles totals 1072 (this includes artists who are mentioned multiple times across the selection). From Canadian sources like The Globe and Mail, the CBC, and Winnipeg Free Press, to others like Forbes, Music Business Worldwide, Variety, and Billboard, a range of issues facing artists are apparent, including topics like "playola" and questions about how Canadian musicians are making money on streaming services. 
Out of the 359 articles, 88 feature a quote from an artist, or 24.5% of total articles. This number includes articles that use quotes from outside sources, like press conferences or earlier interviews. Artists such as Taylor Swift, Thom Yorke, and Zoe Keating are featured multiple times. These are artists who made notable statements about streaming services that provided easy quotables, such as Yorke proclaiming that Spotfy is the "last desperate fart of a dying corpse" in 2013 or Keating being open and public about the royalties she receives from various streaming services. More striking is the fact that just over 50 articles include an interview or quote that was directly sourced for the article in question (15% of the total).
By comparison to the number of times an artist is quoted or interviewed, 194 articles (54% of the total) include a quote from an industry representative. Some of the most frequently featured perspectives are from high-ranking executives like Spotify founder and CEO Daniel Ek. Evidently, there is a significant divide between the percentage of articles that feature an artist's perspective. While our selection of articles includes many that critically evaluate the status of an artist's livelihood within the streaming music era, the prominent inclusion of industry voices has the tendency to weather any resistance to an imbalance of power between artists and big businesses.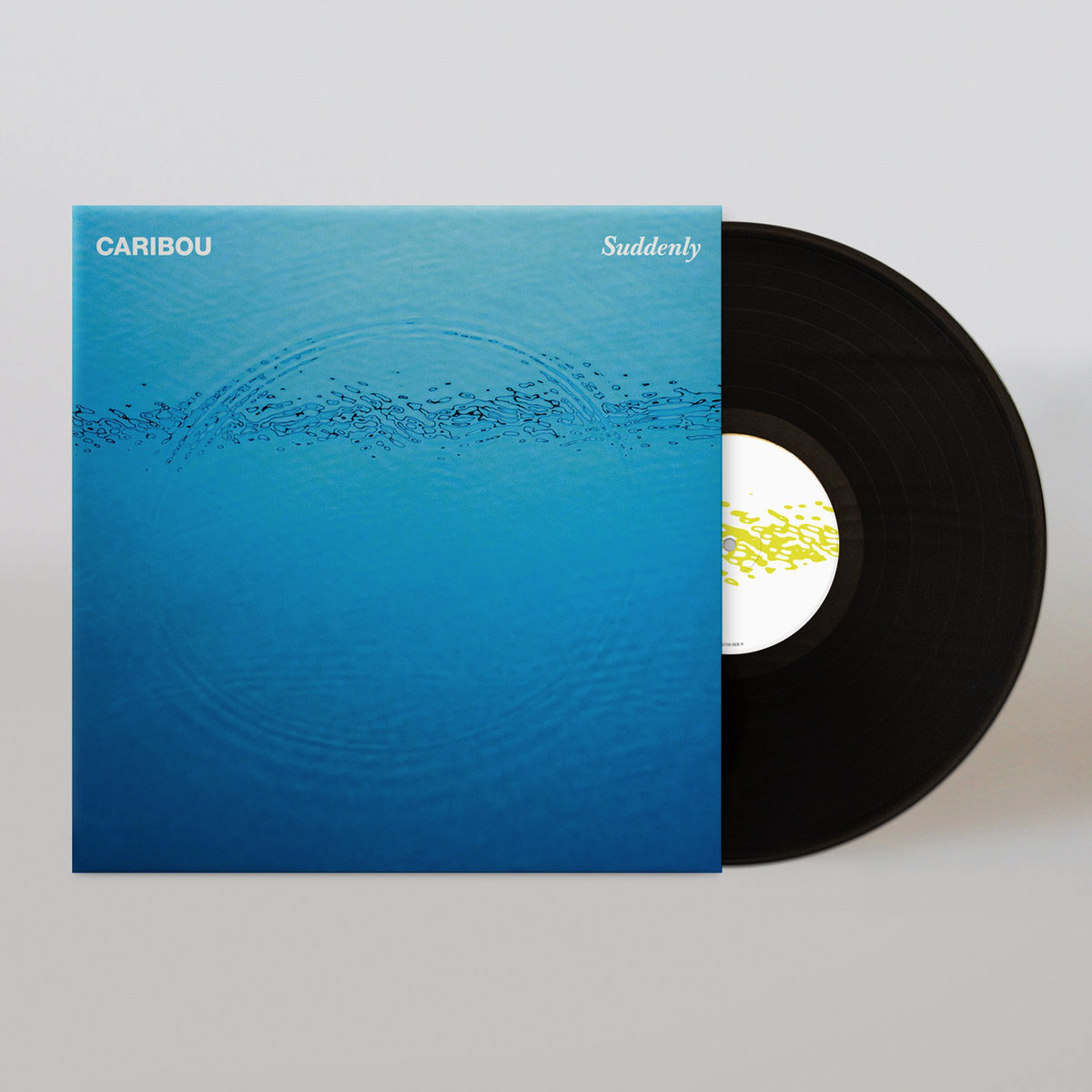 Caribou's recent album, Suddenly.
So why might it be important to feature artist perspectives in news coverage of the music industries in the streaming era? In Playing to the Crowd (2018), Nancy K. Baym explains that musicians are being asked to do more work that involves relational and entrepreneurial skills, but musicians are not being asked about what these relationships and interactions involve or mean for them (6-7). Musicians hold valuable insight into the intricacies of work and labour because, as Baym says, "Musicians are cultural forerunners…the strategies they devise to manage these tensions, have implications for workers in countless fields as they strive to build and maintain markets for their work" (7).

In other words, how do we understand the full picture of significant shifts in the music industries without hearing from the musicians working within them? Outside of mainstream journalism, some sources have become excellent and accessible resources for hearing the perspectives of artists. One great example is The Creative Independent, published ad-free by Kickstarter, which regularly shares interviews with a variety of musicians. Lately, I've been listening to and loving the new Caribou album, Suddenly. I enjoyed reading an extensive interview with Dan Snaith about the album, one that sheds light on the creative process. On the subject of age, inspiration, and creativity, Snaith explains, "'I've made music for 20 years…have I run out of ideas?…I'm always enjoying it, but I think the drive to not be complacent or to meet my own standards is really the thing that drives me on and on." Or, take this great quote from interdisciplinary artist, YATTA, who says that "Just because a person or an institution takes an interest in you, it doesn't mean that you have just become interesting. You're interesting, period, and they are not, which is why they are seeking you out."
Featuring the perspectives of artists helps to bring listeners and readers into the mechanisms and machinery behind the songs we hear and love and which become an integral part of our everyday lives.
---
Notes: "The Cultural Capital Project: Digital Stewardship and Sustainable Monetization for Canadian Independent Musicians" is a SSHRC-funded research project led by Brian Fauteux, Brianne Selman, and Andrew deWaard, with research assistance from Dan Colussi, Anna Dundas-Richter, Maria Khaner, and William Northlich.
Image Credits:
References:
Acland, C. R. (2007). Introduction. In C. R. Acland (Ed.), Residual Media (pp. xiii-xxvii). Minneapolis, MN: University of Minnesota Press.

Baym, N.K. (2018). Playing to the Crowd: Musicians, audiences, and the intimate work of connection. New York, NY: New York University Press.

MacLeod, A. (2019). Introduction: Propaganda in the information age. In A. MacLeod (Ed.), Propaganda in the information age (pp. 1-11). New York, NY: Routledge.

MacLeod, A., & Chomsky, N. (2019). Still manufacturing consent: An interview with Noam Chomsky. In A. MacLeod (Ed.), Propaganda in the information age (pp. 12-22). New York, NY: Routledge.