FLOW 2018: Roundtable Questions – Call for Responses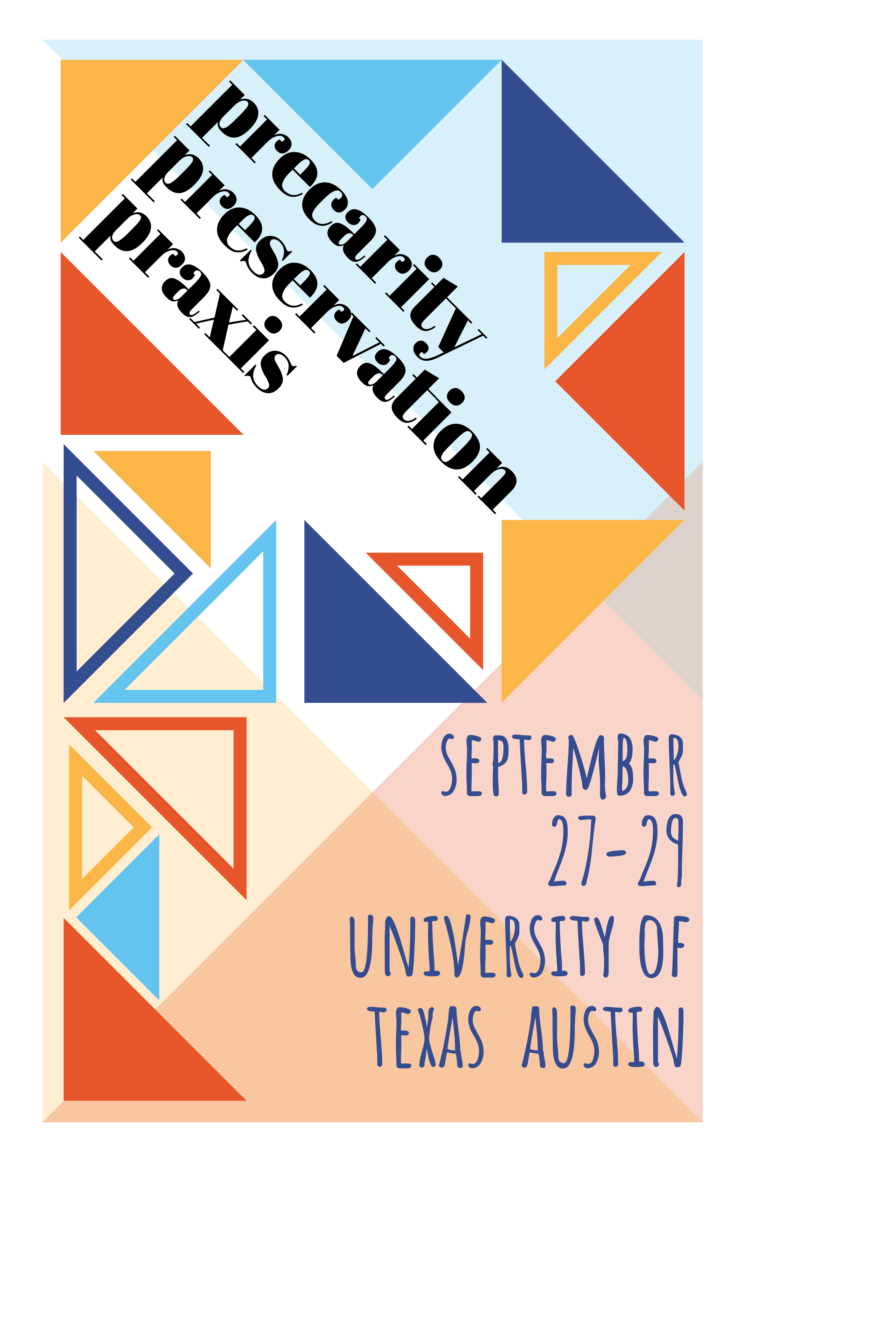 With the casualization of labor and the instability of the job market, precarity has become an increasingly pressing issue for both the media industries and the academy. Equally precarious is the state of preservation, as the production and circulation of media content outstrips the resources and workforce assigned to preserve it. Woven throughout and between precarity and preservation is praxis, the ways in which labor, strategy, and skill are marshaled to combat these threats in the industry and in academia.
Flow engages scholars in historical and contemporary trends and developments within media culture through a series of roundtables questions generated by the Flow community. Continuing this proud tradition, here are the 2018 conference roundtable questions exploring this year's theme of precarity, preservation, and praxis.
(Click the links to access the questions)
We invite responses in the form of 150-word abstracts. To ensure full consideration, please submit your proposal using this form by Sunday, May 20 at 5 PM (CST).
The committee kindly requests participants respond to one topic only. However, we encourage you to let us know if you are willing to participate in another roundtable in case we receive too many responses for your first choice. We will notify all participants via e-mail in mid-June. Upon acceptance, respondents will be asked to expand their abstract to a 600-800 word position paper, due in late August 2018.
---
Rethinking Labor Histories and Production Cultures in #MeToo and #TimesUp Hollywood

Over the past several years, aided by ample data showing disparities in wages and employment, an EEOC investigation, and women and men sharing their stories of discrimination, harassment, and sexual assault, Hollywood leaders are taking a hard look their cultural norms and business practices. As the allegations have poured out through traditional journalistic sources and social media, it has become clear that Hollywood's problems cannot be dismissed as the result of isolated men in power, but that Hollywood institutions are structured to enable and protect their abuses. The fact that much of this reckoning has played out through social media is telling: absent institutional protections, venues for voicing complaints, or the power to individually effect change, many of the precarious workers in Hollywood have taken to Twitter to share stories, affirm community, and discuss strategies. As Hollywood looks inward to examine and transform its own labor culture, how can media scholars reorient their own approaches toward labor histories and production cultures to understand the practices, structures, and policies that have enabled discrimination, harassment, and assault? This roundtable asks in broad terms: How can historical and contemporary studies of labor and production cultures engage with and inform strategies to help change Hollywood as an industry? What have we as scholars overlooked in our studies of industry and labor? How have Hollywood institutions addressed wage disparities, biased hiring practices, and discrimination in the past, and why have they been unsuccessful? How does the precarious nature of creative labor influence the ability to effect change in the industry? [page up]

Syndication, Box Sets, & Streaming: Forming the Television Canon

In the 1980s and 1990s, cable channels such as TVLand and time blocks such as Nick at Nite served as outlets for television programming from previous decades. This format has been repeated by digital cable channels such as Antenna TV and the Retro Television Network. These channels introduced and reintroduced shows such as The Mary Tyler Moore Show and I Love Lucy to viewers in the 1990s and The Fresh Prince of Bel Air and The Golden Girls to viewers in the 2000s. Acknowledging the vagaries of licensing agreements that led to some shows being syndicated while others were not, these channels helped to create a television "canon" with shows recognized by multiple generations of viewers. DVD boxsets continued this trend, by allowing dedicated fans to own, watch, and rewatch favorites. Now in the post-network era of fractured and niche audiences, when educators cannot assume shared cultural reference points among students, how are the streaming services (Netflix, Amazon, and Hulu) filling the same programming gap by making shows from previous eras available to current audiences? But at the same time, how do these services shape the "canon" due to availability, especially as rights shift from one service to another or to no service at all? [page up]

Here Today, Forgotten Tomorrow: Preserving Television & New Media

Cave paintings disappear from erosion, books crumble or get eaten by bugs, and films decompose into dust. Preservation seeks to save what can be saved, but our records of the past cannot ever be absolutely complete. Television and new media are among the newest entries into the field of human expression, but their inherent seriality and ephemerality result in a set of heretofore unseen preservation challenges.

We know that only small portion of television programming makes it onto commercially-available DVDs, the technology still regarded as the most permanent, shareable, and convenient method of long-term access for libraries and scholars. Soap operas, sporting events, "niche" shows, locally-produced programs and more are unlikely ever to be released on DVD, effectively erasing these objects from the view of future scholars.

But is the outlook brighter for content that does make it onto DVD? The Library of Congress is still evaluating the technology's long-term stability. Will DVDs endure? Or will the technology prove to be unstable over time, leading to a mass extinction that would further shrink the pool of objects available to study?

An even more challenging picture of the future comes into focus when we shift our attention to born-digital content such as email, websites, web series, social media, and original content from streaming platforms. It is ridiculous to think that Internet providers and media companies will provide access to everything in perpetuity, but how much can be saved? What should be saved? Who decides? [page up]