Robert, Peter & Michael: The Usual Suspects
Waqar Ahmed Fahad / Guru Gobind Singh Indraprastha University, Delhi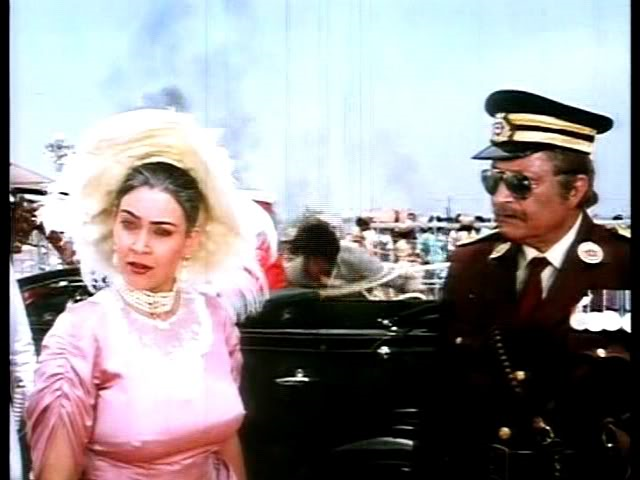 Still From Mard
The largest number of people following any faith is in this world is unarguably Christianity. It is being practiced in almost every country of the world. However in India, Bangladesh and Pakistan, the population of Christians is known as "Minority".
India, which is considered one of the most tolerant nations in terms of people following any faith and religiosity, has unfortunately failed to create good space for any of its minorities. In my opinion, Indian society is either not ready to embrace any of its "Foreign Invaders1 " or the Culture of 'you may kiss the bride' is yet unacceptable in Indian societies.
This feeling of 'otherness' has definitely excluded the minorities to an extent that they have started building their own societies but within their own societies, they are highly hybrid and versatile leaving any room for any stereotype.
However whenever we are asked to imagine a Christian or a Sikh, we tend to capture the picture that is registered in our mind. Media advertently creates such images for us and helps us forming some imagery for everything.
In Indian films, Christian's portrayal, Post –independence, was only confined in terms of an Exploitative British. They were commonly seen in films like Mard (image 1, 1985, Directed by Manmohan Desai) where they were seen committing all sorts of atrocities on Indian prisoners fighting for their independence, somewhat similar to Abu Ghraib Prison in Baghdad2 .
Gradually, Christians' representation was only confined to Gangsters, Robbers and Smugglers who are mostly found on deck of a cruise involved in an illicit drug dealing or their women dancing on the tunes of underworld don who often repeats the dialogue like"Mona kahan hai Sona" (Mona Darling, Where is the Gold?)
Interestingly in the coming years, Christians' depiction became worst when mostly women from the community were only used as an "Eye – Candy". It will be injustice not to name the voluptuous "Monica Darling song" (from the film – Caravan, 1971) which was the biggest sensation of 70's and much forward looking and westernized song for the Indian Audience.
[youtube]http://www.youtube.com/watch?v=DGBy0-5rd_M[/youtube]
Caravan
Later on, Christians were only seen as a Mafia member / Foreign Hand involved in disturbing the peace of the country. One of such roles was played by Amrish Puri ( image 2, Mr India, 1987, Directed by Shekhar Kapur) where he played Mogambo, the greatest villain of Hindi Cinema till date, I believe.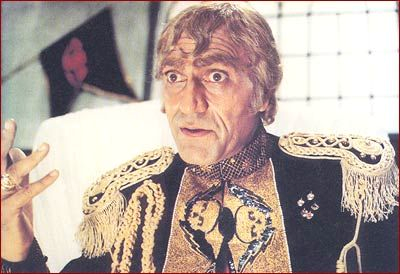 Still From Mr. India
Parallel to this, Christians dominated the screen either by being a drunkard poor fisherman or a person with less self – esteem & reputation. One such movie which is reminiscent in many Indians' heart is Bobby (image 3, 1973, Directed by Raj Kapoor) – it is a story of a girl who is a daughter of a poor fisherman.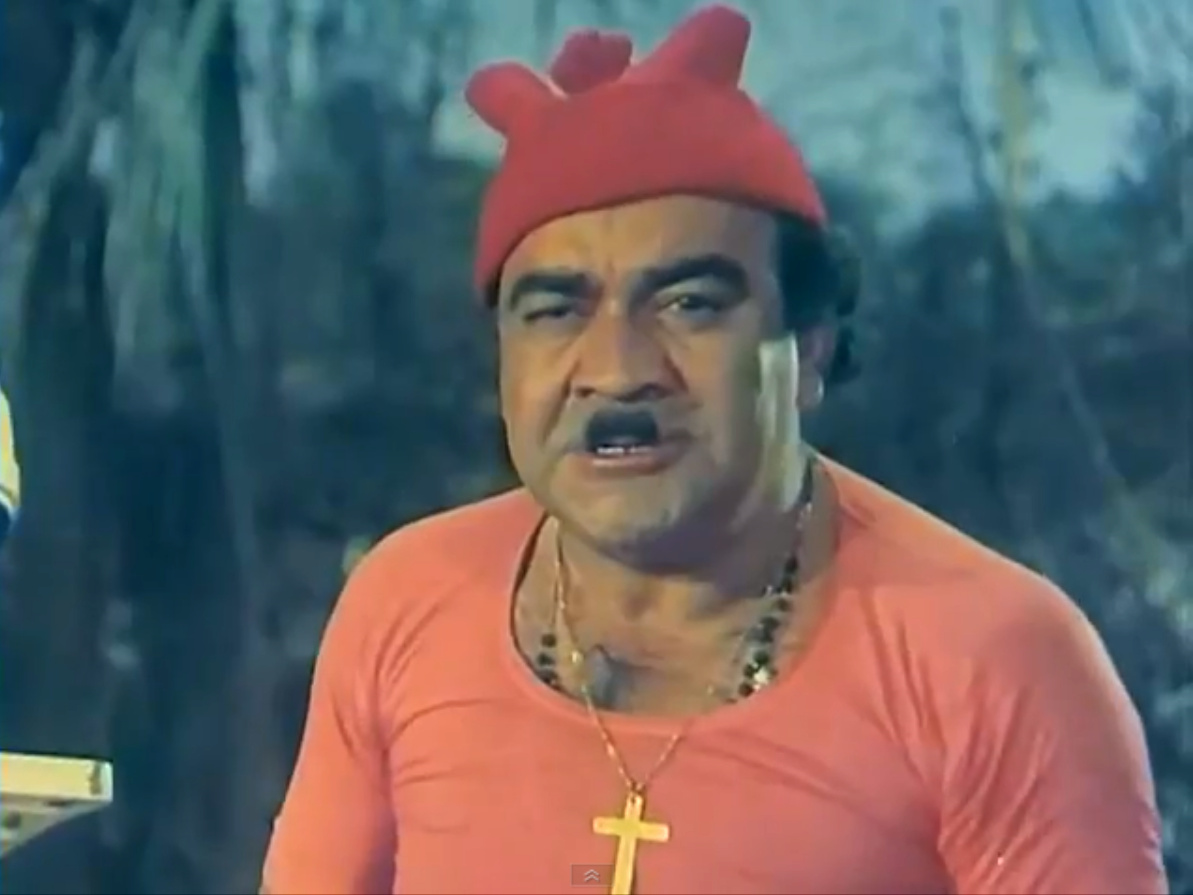 Still From Bobby
Bobby falls in love with an upper caste Hindu man but their love is not accepted as she belongs to a 'lower class Christian family'. The debate of caste and class is very ostensible in India. It will also not be out of place to state that most of the Christian characters in Hindi Cinema belong to a very lower caste and fighting for their survival.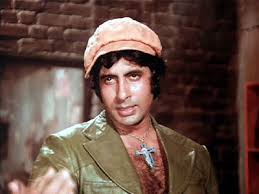 Still From Amar Akbar Anthony
Four years later to Bobby, Amar Akbar Anthony (image 4, 1977, Directed by Manmohan Desai) hit the screen with great response from the audience.In this lost and found blockbuster, three young children are lost in the childhood and being raised by three different people, Amar is being raised by a Hindu person, Akbar is brought up by a Muslim fellow and Anthony takes a refuge of a Christian priest who fails to teach him a chapter of piety and goodness. Portrayal of Anthony is regressive in ways more than one. He does not only smuggle but always confesses his wrongdoings. He is a repeated offender who is completely astray from the right path. However Amar's (Hindu Character) portrayal in the movie is very strong and he has no tendency to fall back.
[youtube]http://www.youtube.com/watch?v=4XSI4LEnDcc [/youtube]
Amar Akbar Anthony
Moving on to 90's, the lingua franca was more or less Hinglish3 and even after foreign location shoots, the treatment of a Christian character was demeaning pretentiously. One such movie to name is Kal Ho Na Ho (2003, Directed by Nikhil Advani)- It is the story of a Catholic lady , who is desperately waiting for a messiah to come and dispose the affairs of her family and incidentally the characters who resembles to the much awaited prophet is none than ' Raj' , a Hindu Character. who is a survivor to this Christian lady's family and their perennial problems.
[youtube]http://www.youtube.com/watch?v=VHipy2poV4I[/youtube]
Kal Ho Na Ho
In this clip, the family is seen praying to the god to send them an angel and melodramatically Raj comes in the picture, who is ultimately crucified for someone else's love. In the movie, many a places this Hindu character helps the Christian lady without asking for return favours. It can't be a sheer co-incidence; we have to start reading between the lines to understand the cinema now.
Last but not the least, example is from a movie called Ajab Prem Ki Gazab Kahani (image 5, 2009, Directed by Rajkumar Santoshi). It is again another story of a Christian girl obviously living in Goa4 , who is an orphan. It was a comic film for most of the audience but those who understand the various nuances of cinematic theories will derive the meaning out of this.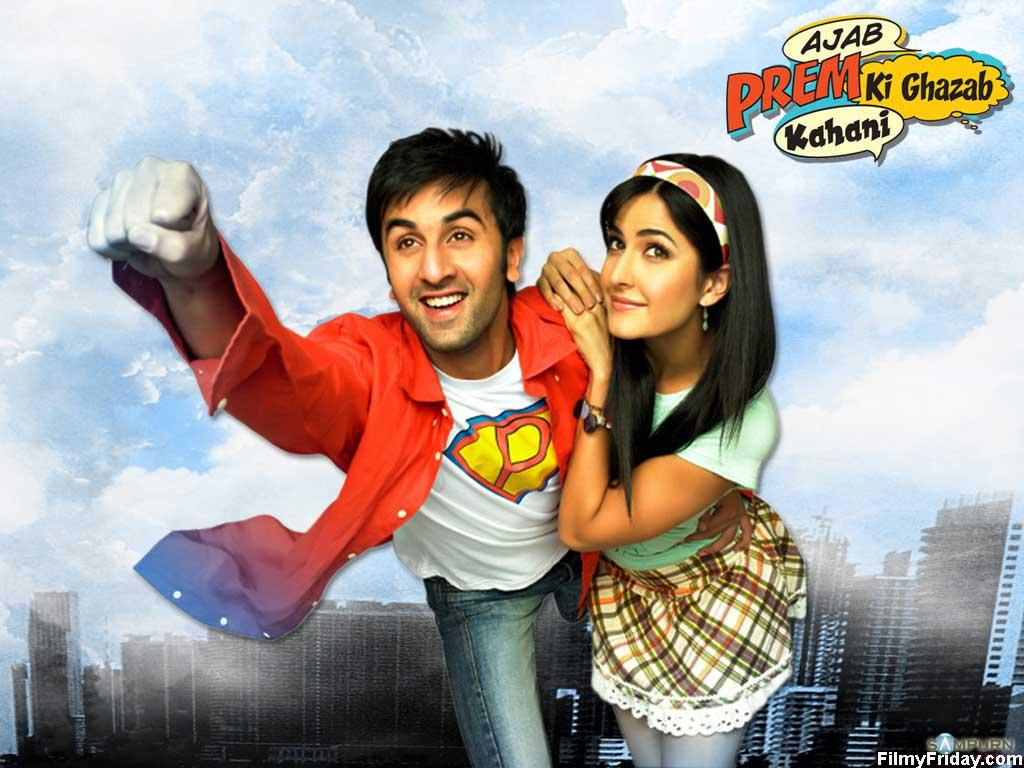 Poster of Ajab Prem Ki Gajab Kahani
Hindi Films contains three characters normally i.e. Hero, Heroine & Villain. In this flick, Villain of course is a Muslim guy (Clip 4) who kidnaps the heroine and in the end she is being rescued by a Brahmin5 Hindu Boy. These characterizations are not random, to me, it says too much. At one hand, the creators of such movies are trying to disturb the amity between Christians and Muslims and on the other hand, it gives an impression that Muslims are the captivators of orphan Christians and ultimately Hindus are the saviors.
[youtube]http://www.youtube.com/watch?v=QMo-vuXR2l8[/youtube]
Ajab Prem Ki Gazab Kahani
It is high time when we have to stop such misleading images for any caste or community rather we have to create uniformity in Hindi Cinematic representation which will consequently have more assortments. Contemporarily, Indian Cinema is taking a big leap by making subject-oriented films but whenever we see community marked characters in the mainstream films, they are indeed stereotyped.
With a great hope, I believe that Hindi cinema will rise to a level where we will get plenty of films portraying the other issues faced by any community without getting them typecasted.
Time has come to find Robert, Peter and Michael in the lead roles rather to have them found on dockyards.
Image Credits:
1. Still From Mard
2. Still From Mr. India
3. Still From Bobby
4. Still From Amar Akbar Anthony
5. Poster of Ajab Prem Ki Gajab Kahani