Son Of Sardaar: King or Joker of Bollywood?
Waqar Ahmed Fahad / Guru Gobind Singh Indraprastha University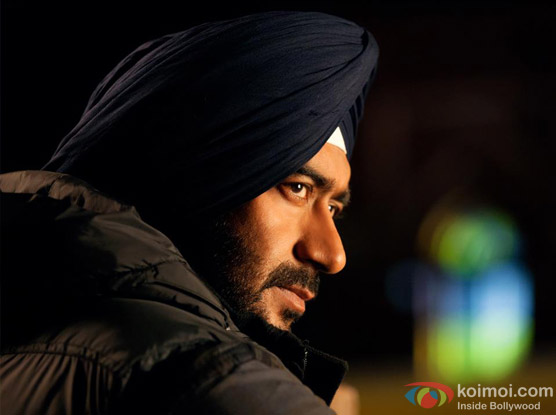 Ajay Devgn in Son of Sardaar1
India is a multicultural society where people of many faith and religion live cohesively. Being one of the largest democracies in the world, India has a majority of Hindus living in the country. With more than 80.5% population of Hindus in India, Hinduism has the largest number of followers in India.2
Muslims, Sikhs, Christians and Parsis are some of the other minorities living in the country. Though India believes in the doctrine of Unity in diversity but it seems that its cinema especially Hindi Cinema deliberately tries to disunite this diversity. In this article we will investigate the role of cinema in constructing Sikh's identity while using the following three movies:
I. Jo Bole So Nihal (2005) Directed by Rahul Rawail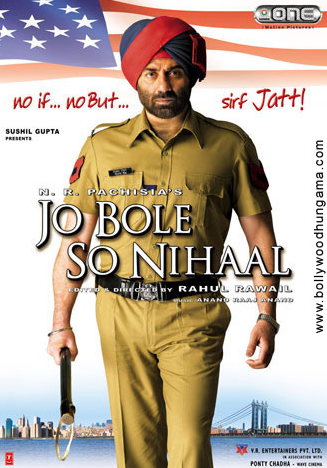 Sunny Deol as Nihaal Singh in Jo Bole So Nihal
Though almost in every single picture of Bollywood3 , Sikhs characters are a subject of caricature. The stereotypical representation of their identities have not changed even an iota. Though Jo Bole so Nihal was probably the first time when there was a Sardaarjee4 as a protagonist but the role was derogatory in nature. For the same reason, the film had to face the wrath of some Sikh hardliners who could not let this flick go smoothly.5
[youtube]http://www.youtube.com/watch?v=ccZuqrvLxHs[/youtube]
The film starts in a village of Punjab, India. Where a stupid cop let go the dreaded criminal due to his foolishness. The terrorist escapes the country and reaches to the United States of America where he is declared most wanted by FBI (Federal Bureau of Investigation). However in the end, it is this Desi6 Cop who catches the terrorist but not the FBI.
The film features Sunny Deol in the main lead who is considered a macho man of the Hindi Cinema and in this film also, he applies his powerful punches over his drooling brain to capture the wanted assailant. The film has too many scenes where this Cop is seen getting baffled by the intelligent talks and discussions. He also keeps saying "No if, No but, Sirf Jatt (only his community)".
II. Singh is Kinng (2008) Directed by Anees Azmi
[youtube]http://www.youtube.com/watch?v=TKkvsY4j3G8[/youtube]
Santa Banta is a famous Indian comical satire based on Sikh characters, (Link attached above) where two Sikhs named Santa & Banta do mindless comedy of errors. Singh is Kingg is claimed to be highly inspired by the same comical series which brings two Sikhs from a small village of Punjab go to Australia to bring back their village folks who now have joined underworld. The protagonist is again seen at many places doing stunts accidentally without applying any brain.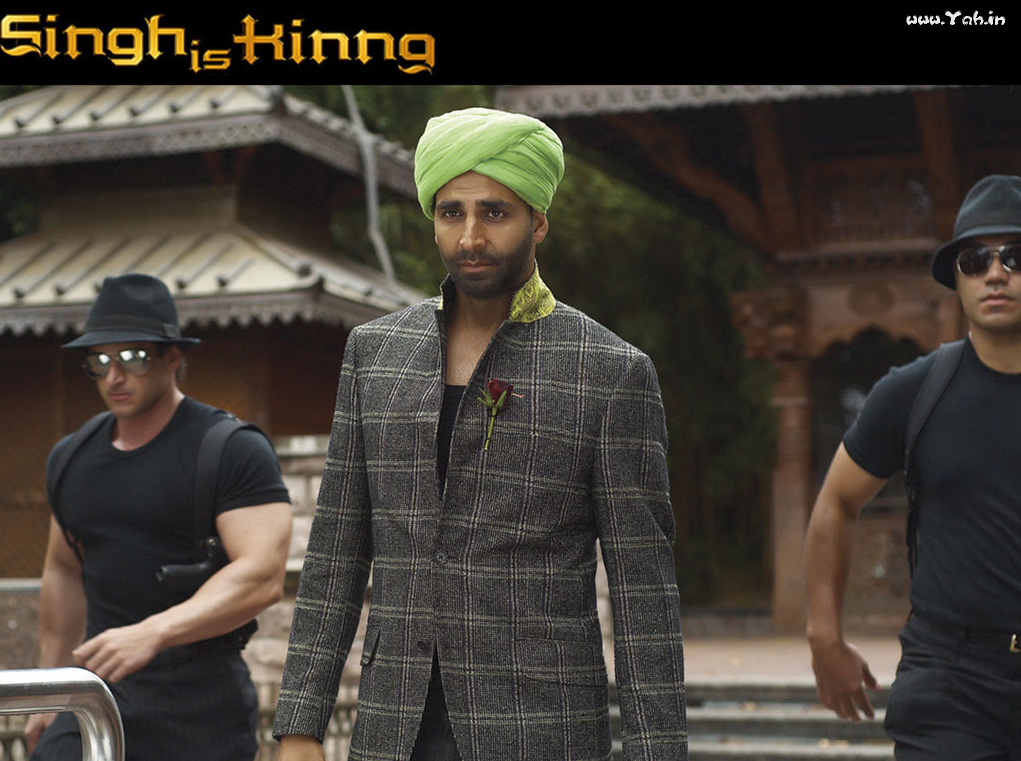 Akshay Kumar as Happy Singh
Akshay Kumar who plays Happy Singh in the movie, is a maverick of his village , who has irritated everyone in his vicinity. Entire people of his village schemes to send him to Australia to get their people back to India and convince them to leave the immoral and unethical business. The problem of this movie is very subtly defined as none of the Sikhs have been shown using any intellect to solve a problem, they often use guns or punch people to teach them a lesson.
[youtube]http://www.youtube.com/watch?v=ZDk5taBABGY[/youtube]
Film was also very objectionable in terms of depiction of Sikh appearance. Mostly Sikhs were shown without a beard which is one of the mandates of Sikh religion. The film also had to face some opposition but somehow it managed to run well on box office.
III. Son of Sardaar (2012) Directed by Ashwnini Dheer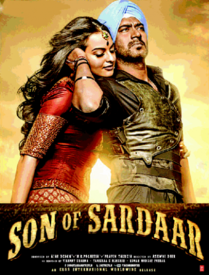 Promotional Poster for Son of Sardaar
The film starts with a voice over which reads as Paaji Sardaar par joke toh karna par joker mat samajhna ( Brother You may joke on Sikh but don't consider Sikh a Joker).
Now the last movie in my series is Son of Sardaar which is contrastingly different from the other two films discussed above. In this film, Protagonist (Ajay Devgn) travels from United States of America to a Village of Punjab to sell his ancestral property without predicting the dangers of his father's enemies.
[youtube]http://www.youtube.com/watch?v=RYmunAYFAxE[/youtube]
Once again the problem deals with the dichotomy of Power and Intelligence. This film had also discussed some other characteristics of Sikhs like their hospitality but it is seen as ironical when someone just steps out of their house. Devgn unknowingly lands up in his enemies' house who wants to chop him into pieces but they are bound not to do so because he is their guest and for them guest is like God. Devgn also takes advantage of it and he does not moves out of the house because he knows that he would be killed, if he does so. Many slapstick comic scenes have been used in this film which has no head or tail.
Same problem discussed in a different form, no variety in scripts, no new innovative ideas have been used when it comes to defining a Sardar in a film.
Conclusion
When will we see a Sikh Character in Bollywood mainstream movie as a regular hero without using such old clichés. The representation of Sikh Characters in movies have always been dealing with any laughter element. Their existence in a film cannot be imagined today without using a funny bone.
Is Singh7 really a king? I hope to see that soon in the movies but as of now, he is no greater than a joker who appears in a plot to make people laugh not through his wittiness but through his senseless comedy of errors. Except for a few movies dealing with Sikh Characters, no director has done justice with their portrayal. Can a Superhero or a Scientist be played by a Sardarjee ever?
Where is the diversity of roles offered to Sikhs in movies? Why can't we have a real Sikh male actor to play Sikh in movies? Why do we discriminate with such subjects? I don't know When!!!
Image Credits:
1. Ajay Devgn in Son of Sardaar
2. Sunny Deol as Nihaal Singh in Jo Bole So Nihal
3. Akshay Kumar as Happy Singh
4. Promotional Poster for Son of Sardaar
Please feel free to comment.