The Black TV Crisis and the Next Generation
Aymar Jean Christian / Northwestern University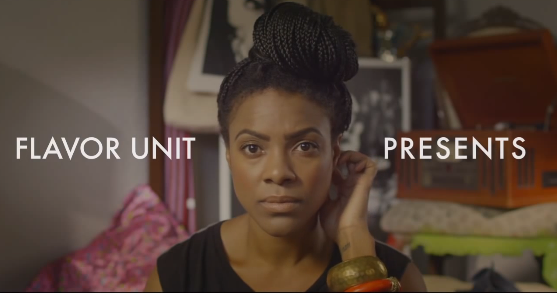 Lena Waithe's Twenties is currently being shopped around Hollywood.
In 2011 New York's Diana Scholl asked Issa Rae if she was planning to turn her hit web series, The Misadventures of Awkward Black Girl, into a full-length TV show. At the time her first season was coming to a close and Rae, in a pioneering move, had raised over $50,000 on Kickstarter to finish it, eventually finding a home for season two on Pharell William's iamOTHER YouTube channel. "We're successful showrunners, give us a chance to have creative control," Rae told Scholl of indie TV creators' pitch to traditional network executives.1
And then she said: "If Awkward Black Girl could make it to HBO starring a dark-skinned black girl, that would be revolutionary."
It would indeed. Fast forward two years later when Deadline announced Rae and The Daily Show's Larry Willmore were developing a show for HBO about "the awkward experiences and racy tribulations of a modern day African-American woman." HBO buys a lot of pilots and green lights precious few, but the news was inspiring if for no other reason than Rae called it and, if successful, could break barriers for young writers, black female showrunners and indie TV creators alike.
In my last column I argued television's best shows were ignoring diversity at the expense of storytelling, looking specifically at black representation on pricey primetime dramas.2 This deep wrinkle in TV's second golden age provokes the question: if series creators like Matthew Weiner and networks like AMC are finding it difficult to tell stories about people of color in America, who will?
The answer could end a crisis in contemporary television. Despite an expanding number of channels, the stories we get from television are limited, particularly regarding race. At a time when poll after poll show gaps in how Americans of different races view racial crises (e.g. Trayvon Martin), diversifying our nation's storytellers – and giving them creative license – is more pressing than ever.
Saavy TV watchers mention Issa Rae as a promising antidote to the glut of anti-hero dramas and high-budget franchises on cable. There are others as well. The same day her deal was announced, FX revealed it was developing a comedy from Donald Glover (Community, 30 Rock) for an exciting show, Atlanta, which sounds a lot like a millennial Fresh Prince. Up-and-coming writer Lena Waithe is shopping a very interesting pilot, Twenties, with Queen Latifah's Flavor Unit attached.3 Waithe uploaded it to YouTube to pressure network executives to take a risk on a show about a black woman who is not straight.
That two development deals can feel so refreshing reflects the sorry state of black creative production in Hollywood. Black television today is a collection of reality shows on VH1 and Bravo; mediocre family sitcoms on TV Land and TBS; and a sprinkling of good-to-great ensemble dramas on ABC (Scandal, great), HBO (Treme, great) and Fuse (The Hustle, good). Development deals come and go, and I am admittedly skeptical the crisis will stop with FX and HBO, the network where both Dee Rees and Spike Lee's TV projects went to die (Lee and Mike Tyson did end up collaborating, but on a special, not series). FX has been, until W. Kamau Bell's Totally Biased, home to comedies and dramas exclusively about white guys, albeit terrific ones.
Of the dozens of networks developing original programming, only two (BET and OWN) are releasing programs in all three genres. Both mostly focus on cheaper reality and talk shows, and both are either incapable or unwilling to do what it takes to break the fever ailing Hollywood's black creative class: investing in a broad, diverse cross-section of emerging talent like Rae and Glover.
BET and OWN instead are putting their development eggs in two separate, shallow baskets: Salim and Mara Brock Akil (BET) and Tyler Perry (OWN).
Programming from a single source? This is a mistake.
The Akils are best known as the creative team behind Girlfriends and The Game, the show that set records and gave BET the push it needed to dive into original programming. BET has since rewarded the pair with a number of shows, scripted and reality, including its first hour-long drama, Being Mary Jane, a perfectly fine vehicle for Gabrielle Union coming to series early 2014. Their work is pulpy and satisfying, though hardly inspiring or innovative.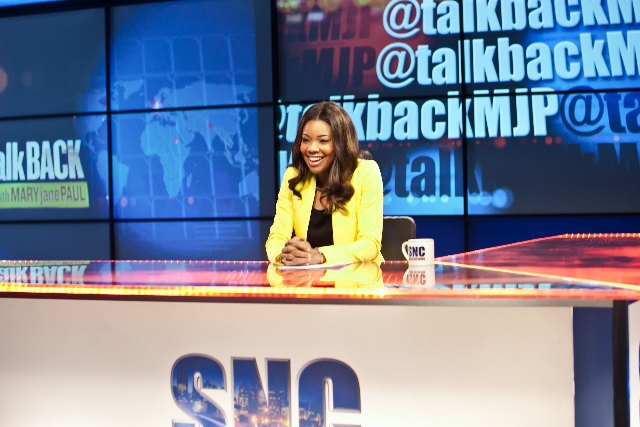 BET's Being Mary Jane will debut January 2014.
Tyler Perry, on the other hand, represents a race to the bottom for black television. Perry's chief innovation in the market has been the infamous 10/90 deal, where networks pilot a program for ten episodes and license 90 more if it succeeds. To produce a 10-episode pilot the programs have to be cheap sitcoms with a built-in audience, and so Ice Cube's Are We There Yet? (a spin-off of his film with the same name) and Charlie Sheen's Anger Management (released after his calamitous exit from Two and a Half Men) have followed Perry's lead. Perry kept costs low4 by hiring writers to write 100 episodes of House of Payne and then firing them when they sought a union contract to get residuals. Perry eventually relented, but most of the writers stayed fired.5
For his shows at OWN, Perry decided he didn't need to pay WGA writers and wrote all episodes of the primetime soap, The Haves and the Have Nots, and the sitcom, Love Thy Neighbor, himself. The result is undoubtedly the worst drama and worst sitcom of the year, a rare feat for the former queen of media, Oprah Winfrey. Brittney Cooper, in her trenchant analysis of the soap, wrote: "Tyler Perry is dangerous. He has made Black women mistake hate for love."6
Perry has proven adept not at storytelling; but rather moving his audience across media – theater, film, television – by inking lucrative deals with networks and distributors like TBS, OWN and Lionsgate (aided by Debmar-Mercury, the 10/90 pioneer). The result is a microcosm of what's happening in black TV generally: a focus on luring content-starved audiences at the expense of nurturing a dynamic community of storytellers for the next generation.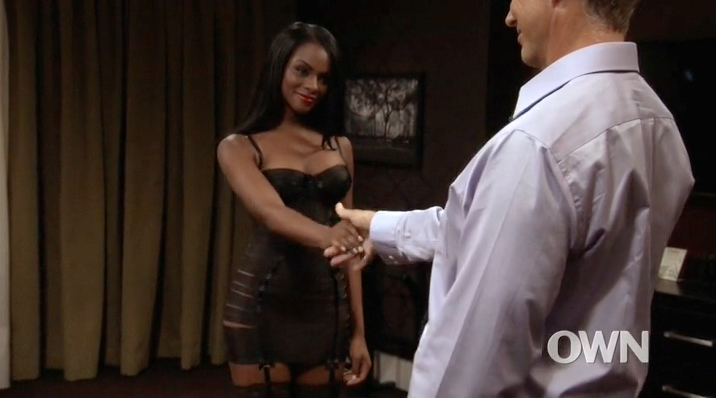 OWN's The Haves and Have Nots was produced and written by Tyler Perry.
As Cooper argues: "Really, OWN is struggling. And when networks struggle, they pimp the 'urban demographic' for ratings and money. And once they are set financially, they bounce. The Fox Network did it: Living Single, Martin, In Living Color. The WB, UPN, and the CW all did it. So I see what O is doing, and I resent it."7
Cooper could have added HBO (Oz, The Wire), Showtime (Soul Food, Sleeper Cell), Logo (Noah's Arc), VH1 (Single Ladies), Fuse (The Hustle) and even Lifetime (Any Day Now, Sherri) to that list. At a time when cultural products are easily lost in an aggressive, conglomerate-controlled marketplace, black storytellers have had a hard time finding career stability. They produce audiences to generate buzz for new networks, which soon move to broaden budgets and development slates for "higher quality" programs.
What television needs is a development structure that allows fresh, young, diverse talent to grow and shepherd projects from other writers to more networks. This is partially what happened in the 1990s, when broadcast networks like Fox and NBC cultivated an entire generation of writers and stars. In a post-network environment, these storytellers need to be freed of the mandate to produce large audiences overnight – a license given to talents like Lena Dunham and Louis CK, neither of whom have broken 1 million viewers in overnight ratings.
I have no doubt Glover and Rae have the talent to do it. But will FX and HBO let them? And, barring that, are network executives equipped to empower more like them? How about more that are not like them- who are queer or trans, less conventional or more, less privileged or more, or working in genres outside comedy? Black television never only benefited black producers, nor just black audiences. Hollywood – from the film studios that boosted TV stars to the networks who've built cable brands on black content – has been greatly enriched by investing dutifully in new crops of storytellers. The current marketplace is broken. In my final column, I will offer insights into how media companies can correct their track records on diversity and, maybe, slow dips in ratings and bombs at the box office along the way.
Image Credits:
1. Lena Waithe's Twenties is currently being shopped around Hollywood. (Author screen capture, Twenties, Flapr Unit.)
2. BET's Being Mary Jane will debut January 2014. (Author screen capture, Being Mary Jane, BET.)
3. OWN's The Haves and Have Nots was produced and written by Tyler Perry. (Author screen capture, The Haves and Have Nots, OWN.)
Please feel free to comment.