How We Talk About Media Refusal, Part 1: "Addiction"
Laura Portwood-Stacer / New York University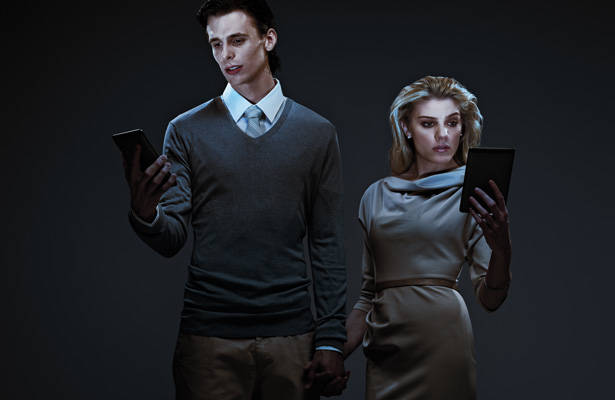 The face of addiction
This is the first of a series of three posts I'll be doing in Flow about the topic of "media refusal," which I define as the active and conscious rejection of a media technology or platform by its potential users. In these posts, I'll be discussing how popular discourse tends to frame practices of media refusal and what implications these frames might have for the way we understand our participation in media culture. In particular, I'll be focusing on discourse around the refusal of social media platforms (such as Facebook).

Can't…stop…clicking…
When people talk about why social media technologies are troublesome, and thus why they may need to be refused in our lives, they often invoke the concept of "addiction." People who have deactivated their Facebook accounts sometimes describe it as "quitting cold turkey" or recount experiencing symptoms of "withdrawal." In 2011, tech festival South by Southwest Interactive offered a presentation on "How to Liberate Yourself From Digital Addiction" and just this summer, social media news blog Mashable posted an article on "6 Ways to Kick Your Facebook Addiction." The 71 million hits returned when Googling "Facebook addiction" suggest that there is something of a moral panic going around about people's practices of Facebook use. What is clear is that addiction has become a commonsense frame through which media producers, and media consumers themselves, represent problematic levels of consumption. But what are the implications of this diagnosis? What treatment might be suggested for this epidemic? As with other forms of addiction, the ultimate solution implied is for individuals to take the responsibility to stop using the problematic substance.
While the addiction frame might paint media technologies as dangerous substances that should be used in moderation if used at all, it can also establish a pathological other—the addict—who, through comparison, makes the rest of us more comfortable with our own levels of consumption. Addiction is what takes a "natural" human activity and makes it culturally unacceptable (think of "sex addiction" for example). In this way the addiction metaphor might actually work to naturalize "normal" degrees of use among most of the population. Consumer culture and the corporations which power it are thus left unproblematized, while individual pathological behaviors are subjected to scrutiny and critique.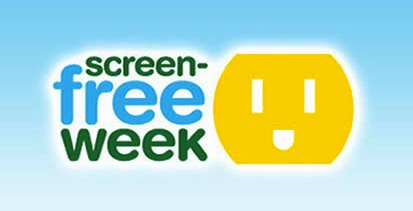 Screen Free Week
Practices of media refusal, as well as statements by media refusers about their choices, could be seen as implicit indictments of the norms of media culture, the most basic norm being that everyone ought to be a consumer of media. Yet media refusal is usually understood and practiced individually (though there have been a few campaigns aimed at getting people to collectively) unplug. This individual response to a collective problem is typical of contemporary "lifestyle politics" in which resistance tactics are arguably more effective at generating further consumption (of self-help magazines, for example) than actually altering objectionable aspects of consumer culture.
Discourse that positions media consumption as an addiction is not new. For example, Jason Mittell showed over a decade ago that critics of television have long used the language of addiction to condemn the presumed social effects of that medium. As Mittell pointed out in his analysis of discourses that position television as a "plug-in drug", framing a media technology as an abusable substance has implications for the proposed solutions and the thinkable responses. If, for instance, we see social media technologies as deterministic relationship-ruiners, and we are encouraged to understand the tendency to succumb as indication of personal moral failure, then the solution is either individuals making the choice to opt out or regulation aimed at controlling the problem substance and saving people from themselves. Regulation is a tough sell in the contemporary political economic context—unless it involves the protection of corporate property—and so the result is a rehash of the neoliberal responsibilization we've seen in so many other areas of "ethical consumption" (such as the market for eco-friendly products).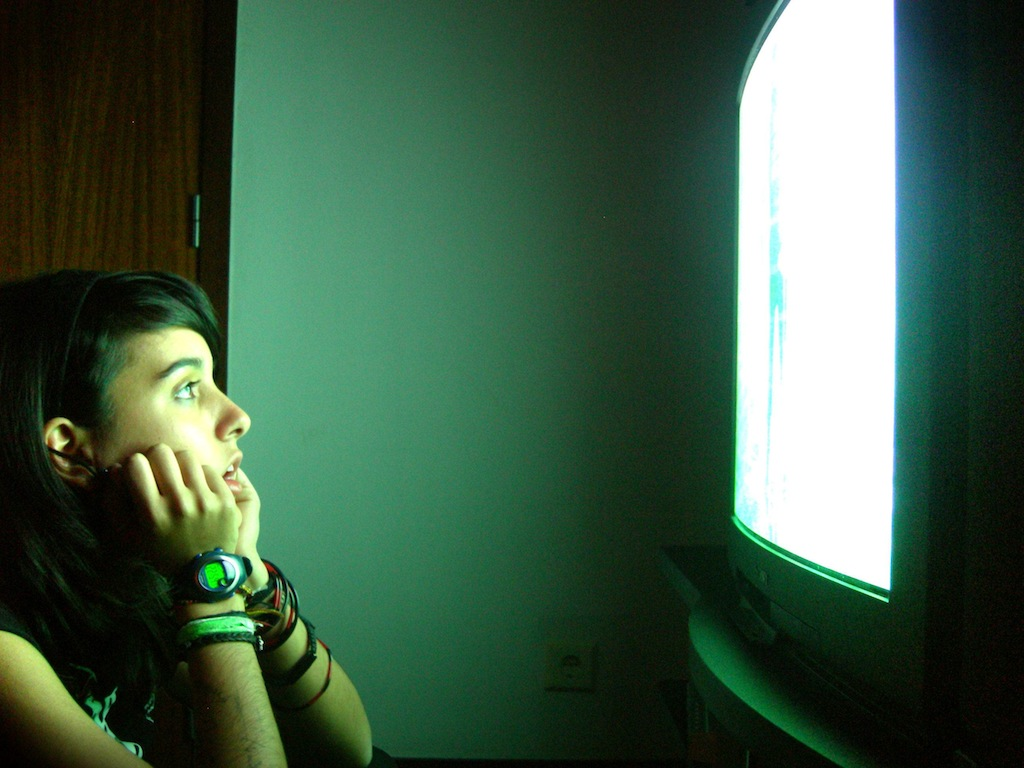 Lost in a flickering haze
While Mittell argued that understanding our culture's consumption of television as being like a society-wide drug abuse epidemic implied the necessity of a certain kind of response – a policy-driven "War On Drugs"-style campaign to regulate television consumption down to culturally safe levels, I want to argue that, in the 2010s the addiction metaphor carries with it another set of solution implications. As Micki McGee has cogently argued, we live in an era in which self-help and lifestyle management are the dominant modes of problem solving advocated for an array of cultural scourges, usually with the help of expert coaches (or even medical professionals) who are paid for their services. They may be paid directly, but more often experts who promise to help people fight media addiction offer their advice in the form of commodified media content itself, such as web videos, blogs, books, and even social media accounts(!). Even journalists seem to position themselves as participants in this lifestyle project, with news outlets running story after story about how the rampant consumption of social media is affecting our lives and our society for the worse.
[youtube]http://www.youtube.com/watch?v=p-qOeluZN-I[/youtube]
Most recently, a new psychological study was released, in which researchers in Bergen, Norway claimed to have developed a valid scale for identifying Facebook addiction. Jenny Davis has pointed out how professional medical understandings of media addiction filter down to public and even academic discourse about media consumption, with implications for how we popularly understand our own media use as well as how we think we ought to respond when it becomes problematic. Popular discussions of Facebook addiction center around identifying who should be treated and teaching consumers how to treat themselves once they've recognized the signs of trouble. The popular media coverage of the Bergen Facebook Addiction Scale bears out this point. For example, a Jezebel post offers the Bergen Scale as a "quiz" its readers can take for themselves, and then (facetiously?) encourages readers to post their scores as status updates.
As audiences, we are constantly told that the addiction some of us have to social media is a problem, and the solution offered is to monitor ourselves and our friends, to be on the lookout for signs of this pathology, and to keep coming back to the experts for advice and reassurance that we are handling ourselves properly. In the process, even if we attempt to refuse media consumption on one platform, we simultaneously reinstantiate ourselves as media consumers in others! Addicted to social media? Read this blog to find out! Have a problem? Buy this book to cure it! Quit Facebook, then tune in to our Action News Special Report! We are thus never beyond the reach of advertisers and the other ideologues of consumer culture as a whole. The dynamics we may have wished to escape do not disappear from our lives so much as they appear in different form. This suggests that framing social media platforms as addictive substances that can be rejected "cold turkey" is not a very effective way of naming and treating a social problem so much as it is a driver for further media consumption.
In my next post, I will talk in more depth about how self-surveillance and self-control—as expressed through media refusal—are offered as individualized strategies that promise to cure the cultural ailment of media addiction, while simultaneously crafting selves who possess moral integrity, among other desirable qualities.
Image Credits:
1. The face of addiction
2. Can't…stop…clicking…
3. Screen Free Week
4. Lost in a flickering haze
Please feel free to comment.