Film, Nostalgia, and The Digital Divide
Wheeler Winston Dixon / University of Nebraska-Lincoln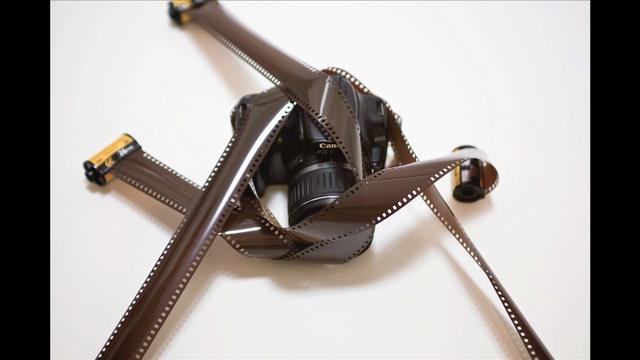 Film and Digital
A few days ago, I was watching Kathryn Bigelow's excellent film The Hurt Locker (2008) – on DVD of course – and I was suddenly struck by the fact that it may be one of the last movies to be actually shot on film; in the case of The Hurt Locker, Super 16mm film, with 4 handheld crews working at once, piling up roughly 200 hours of footage to be eventually edited down into a 130 minute film. With its rough, raw look, its smash zooms and its hectic intercutting, mirroring battlefield news photography from the Vietnam war, The Hurt Locker has a visceral reality, especially in its nighttime sequences, that seems to me to be intrinsically tied to the filmic process. You could have the same images in video, of course, but I somehow don't think the same level of textures and contrasts would be available to you; you'd get a perfect, pristine, scratch free image, but a certain richness to the images would be missing. Digital technology simply doesn't have the same spectrum of tonal possibilities, and even though it can mimic millions of different shades of color, the end result is cold, artificial, distant. There's something unreal about it.
When you're making a film, so to speak, it would be nice to have a choice as to whether or not to use film, or to go with digital. But it seems that the choice has been made for you. Aesthetic issues aside, film is being swept into the dustbin of history. As Richard Verrier reported in the Los Angeles Times, Birns and Sawyer, the oldest film equipment rental house in Hollywood, has thrown in the towel on film — everything's gone digital. Responding in the shift to all-digital production, the company auctioned off all its film camera equipment, both 35mm and 16mm, though 16mm has been a dinosaur for some time. But now 35mm film is going out the door, too. It's just like The Jazz Singer in 1927, when films converted to sound; digital is now the only way to go. And it's happening fast.1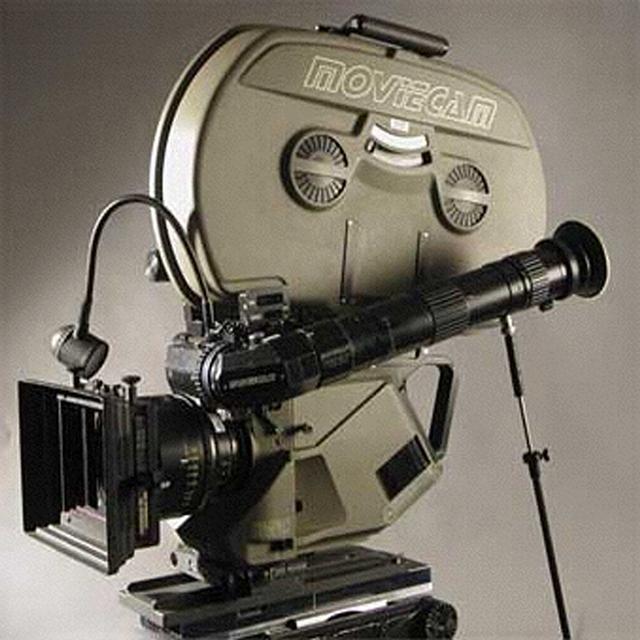 35mm Camera
As Verrier2 wrote,
"call it film's last gasp. Birns & Sawyer, the oldest movie camera rental shop in Hollywood, made history last week when it auctioned off its entire remaining inventory of 16- and 35-mm film cameras. Owner and cinematographer Bill Meurer said he didn't want to part with the cameras, but had little choice as the entertainment industry has largely gone digital. 'People aren't renting out film cameras in sufficient numbers to justify retaining them,' Meurer said in an interview at his North Hollywood warehouse, where he rents out cameras, lenses, lighting equipment and grip trucks. 'Initially, I felt nostalgic, but 95% of our business is digital. We're responding to the market.'

The auction underscores just how rapidly Hollywood is transitioning to digital. Theater chains are increasingly converting their multiplexes to digital projectors because studios are soon expected to stop releasing film prints altogether. And major camera manufacturers such as Arri and Panavision have for now halted production of new film cameras (although they are still doing upgrades on film equipment). Today, virtually all television production and about one-third of all feature films are being shot digitally."
As far back as 2000, in a lecture in Stockholm, Sweden, I predicted this shift would happen, not with much enthusiasm, but simply as a matter of fact. At the time, there was one digital theater in New York, and the executives made a big show of dumping 35mm film canisters into a trash bin as a demonstration of their embrace of digital technology. It made for an apt, if distressing image; film was heading for the dump. An audience member replied that what happened in one small theater in New York couldn't possibly threaten the hegemony of film production and exhibition; it was simply too ubiquitous, and too ingrained. There were literally millions of 35mm features. And 35mm was about to become obsolete? Ridiculous. I remember, too, appearing on a talk show on NPR with director Bennett Miller around the same time; I predicted digital would replace film within five years, and everyone in the room thought I was crazy. It's taken a bit longer than that, but now the day of all-digital production is here.
And with this shift, of course, comes digital projection, and a whole new level of studio control. Once upon a time, when you screened a film at a theater, you took the 35mm print out of the shipping case, threaded it up, checked the aspect ratio, focus, and sound level, and ran the film. If you wanted to do an additional screening for a critic, or add an extra show, you could. If you wanted to switch the movie from one screen to another in your theater, you could. If short, you had the time, and the freedom, to have some measure of control over the projection of the films you screened.
Not anymore. With digital projection comes a series of encryption codes, called KDMs, which must be used to "unlock" the digital files for projection, often within windows as short as four hours. Switching screens or adding additional shows now has to be cleared with the distributor every time, usually by e-mail. You can't just pull the film and run it anymore. It has to be approved, and unlocked with a KDM, on a case-by-case basis.3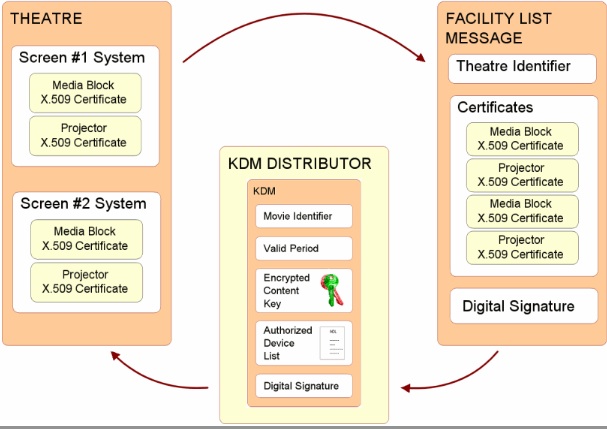 KDM Diagram
As this excerpt from "Digital Cinema Technology: Frequently Asked Questions"4 notes,
"KDM is the acronym for Key Delivery Message. The security key for each movie is delivered in a unique KDM, one KDM per digital cinema server. The security key is encrypted within the KDM, which means that the delivery of a KDM to the wrong server or wrong location will not work, and thus such errors cannot compromise the security of the movie. The KDM is a small file, and is typically emailed to the exhibitor. To create the correct KDM, however, requires knowledge of the digital certificate in the projection system´s media block.

KDMs have only a few [emphasis added] conditions associated with their use:
A KDM will only work for one movie title on one server.
A KDM will only work within the prescribed engagement time period.
To play a movie on two servers requires two KDMs for the movie. This means that to move a movie to a 2nd server requires a 2nd KDM. The engagement time window of the KDM is set per the business requirements of the studio distributing the movie. If your KDM expires and you don't have a new KDM to continue on the engagement, then you cannot play the movie."
This is about studio control; nothing more. It takes any authority away from the exhibitor; it's a hypersurveillance system that comes from the top down, and limits what theater owners can do. Digital projection may have many significant attributes — superior picture and sound, no scratches, clean, crisp images — but now movies don't really exist unless they're unlocked by the KDM, and have no portability. This is what the studios want. It's good for the public, or critics, or exhibitors — a real measure of discretionary freedom has been lost.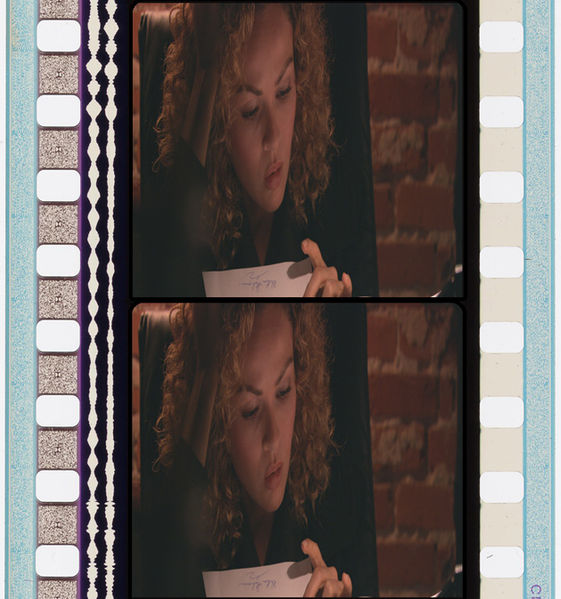 35mm Film
But at the same time, those 35mm facilities that still exist are facing obsolescence on two fronts: there are fewer and fewer 35mm prints being made available, and at the same time, since very little 35mm film is being manufactured and/or used, it's becoming increasingly hard to find parts for 35mm projectors, cameras, or anything else associated with the film medium. Several years ago, I was lucky enough to obtain a 35mm print of Alain Robbe-Grillet's superb, hypnotic first feature, L'Immortelle (1963), directly from the French Cultural Service, and to screen it for my students in class. They were completely enthralled by it, and by the experience of seeing the film in its original 35mm format, with all the tonal depth – even though the film is in black and white – that film can afford.
But even as we ran it, I reminded them that the film would then have to be crated up and sent back to Paris, and that this was a one-time-only experience; the film is unavailable on DVD, Blu-ray, or even VHS, much less 16mm; it's only available in 35mm. To convert to a digital master and then release it would cost too much money, even with a down-and-dirty transfer, to make its investment back, apparently; the film will remain in limbo, inaccessible to all but the most dedicated historians. And now, the equipment we used to project the film is threatened, as well. Parts are hard to come by. The equipment is breaking down. Service technicians are harder to locate. Everyone is headed full force into the future, and has no time for the past.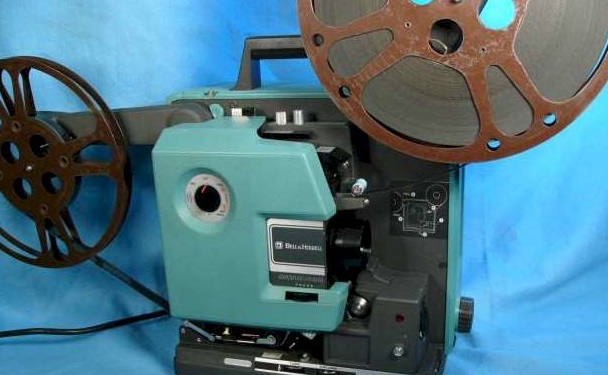 Bell and Howell Model 535 Projector
Many, many years ago, when I was teaching at Rutgers University, we used to run screenings of films in Scott Hall 123 nearly every night of the week. We screened 16mm prints, the screenings were open to all, and the equipment we used was simple in the extreme; a Bell and Howell Model 535 projector, with a 1200-watt incandescent lamp that cost about $15 to replace, and some speakers plugged into the projector, and placed on the stage in front of the screen. We ran all-nighters quite often, and we regularly had additional screenings as audience demand dictated. We screened the films again and again, memorizing them, seeing them, albeit in reduced form, in the medium in which they were made.
Now, of course, you can stream a lot of films, and the number of titles available increases daily. You can screen them on your laptop, your iPad, even on your 50' plasma, but you won't get the experience of seeing these images on film, with all their attendant qualities and defects, and you won't get the communal experience of seeing them with an audience. Movie viewing in the 21st century has become, more and more, a solitary vice, in which one person tunes out the rest of the world, and tunes into a digitally perfect copy of a film, without having to participate in a group experience.
I've said this before, but it bears repeating; it isn't the same experience. And while it's fine that digital copies of the masterpieces, and the junk for that matter, of the past, are available for viewing, it would be nice to have a choice in the matter. That's something that's been taken away from us – and apparently, we didn't even notice.
Image Credits:
1. Film and Digital
2. 35mm Camera
3. KDM Diagram
4. 35mm Film
5. Bell and Howell Model 535 Projector
Please feel free to comment.