The Return of Rosie: OWN, Celebrity, and the Branding of Basic Cable
Julia Himberg / University of Southern California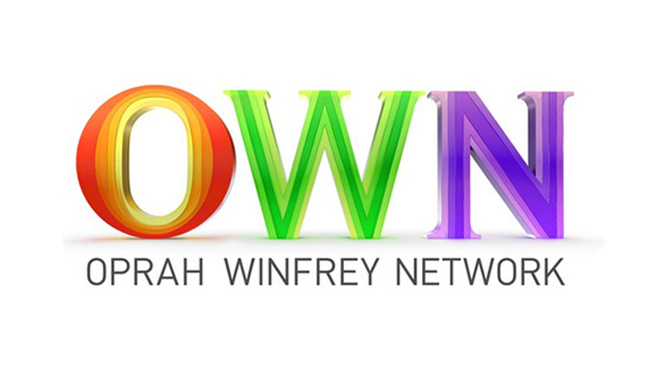 The OWN logo
Last month, OWN (the Oprah Winfrey Network) celebrated its one-year anniversary. Over the past twelve months, OWN has produced a series of programs including celebrity reality shows, "personal growth" programs, educational series, documentaries, and repackaged Oprah Winfrey shows. OWN, a joint venture between Discovery Communications and Harpo Productions, replaced the Discovery Health channel after years of declining ratings. OWN, however, has not performed as well as its predecessor, especially among women, who are the network's key demographic; between October 2011 and October 2010, viewership among women ages 18-34 was down 30%, for women ages 18-49, viewership was down 15%, and among women ages 25-54 (likely, OWN's largest advertising demographic) viewership was down by 4%. In May, the network fired CEO Christina Norman and Winfrey took over the position. By July, only seven months after its launch, Nielsen reported that OWN's average primetime audience dropped 37% to 250,000 viewers. Trying to fight the downward trend, parent company Discovery Communications infused the network with an additional $15 million and created cross-channel simulcasts to promote OWN's programming. Yet, without substantial improvement in the network's ratings and profits, OWN might be a sign that everything Oprah touches does not turn to gold. More significantly though, OWN poses compelling questions about the current state of the basic cable industry; in today's television economy, what do OWN's failings say about basic cable's reach for niche audiences? What can OWN tell us about contemporary practices of branding and celebrity production? And, how are these practices embedded in the structures of the basic cable marketplace?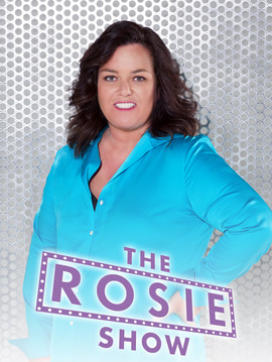 The Rosie Show promotional logo
In the fall of 2011, OWN pinned its hopes on comedian Rosie O'Donnell as well as on an increased screen presence from Winfrey herself. During the 1996-2002 run of O'Donnell's NBC talk show, she was a ratings giant, often providing fierce competition for The Oprah Winfrey Show (ABC), which aired at the same time in most major markets. According to press reports, Winfrey was eager to bring O'Donnell to the network, hoping it would create buzz and draw O'Donnell's loyal followers; her talk show's famously upbeat tone made O'Donnell seem like a good fit for the "feel good" OWN. Winfrey was wary though; over the years, O'Donnell has earned a reputation for being brash and abrasive, and getting into heated arguments off- and on-camera. The Rosie Show, in fact, which premiered on OWN on October 10, 2011 marks O'Donnell's first return to daytime television since she her public departure from The View in 2007 after a war words with Donald Trump – she called him a "snake-oil salesman" – and a series of contentious debates with conservative cast-mate Elisabeth Hasselbeck.
[flv]http://flowjournal.org/wp-content/uploads/2012/02/CLIP-1-Rosie-O_Donnell-vs.-Elisabeth-Hasselbeck-on-The-View.flv[/flv]
Rosie O'Donnell vs. Elisabeth Hasselbeck on The View (May 23, 2007)
OWN's investment in O'Donnell as a savior for the network was especially risky because her public persona is dominated by extremes; O'Donnell has been the "Queen of Nice" and the "Queen of Mean." Her refusal to conform to norms of beauty and decorum has earned her devoted fans. However, those same qualities have made her an easy target for the press and a punching bag for right-wing pundits. Since she publicly came out as lesbian in 2002, the tabloid press has been particularly critical of O'Donnell for being angry, outspoken, political, and overweight. Only months after she came out, The National Enquirer claimed a fundamental link between O'Donnell's sexuality and her widely publicized anger management issues: "Those close to Rosie say that coming out as a lesbian has transformed the former talk show host and triggered her war against Hollywood…. 'We're seeing the real Rosie — and she's angry.'"1 The next year, when Ellen Degeneres' talk show premiered, The New York Times called Degeneres the "Un-Rosie," emphasizing Degeneres' positive and light style. In contrast, the press has attacked O'Donnell for operating outside the norms of proper female decorum, breaking rules of how to look and what to say. As Kathleen Rowe Karlyn reminds us, though, "expressions of women's anger are disturbing to women and men alike because they challenge of ideology of heterosexuality that identifies sadism with men and masochism with women."2 Refusing the conventions of being a woman on TV, O'Donnell has carved out a space for herself as television's "unruly" lesbian celebrity.3 Through her anger, O'Donnell limits career opportunities and sacrifices airtime, but she has also affected the terms on which she is represented in mainstream media. Crossing cultural boundaries, she offers critiques of heterosexuality, heteronormativity, ideals of beauty and size, and other forms of difference.
Although O'Donnell's year as a co-host of The View helped the show earn record ratings, The Rosie Show has not been the ratings magnet OWN executives hoped for; while the show debuted with 497,000 viewers, the numbers have fallen steadily, dropping 61%. Marketing analysts have attributed OWN's overall poor performance to its namesake; OWN's brand is built on Winfrey's core mantra, "live your best life," a call to self-discovery and personal growth. While Winfrey's brand is instantly recognizable across the globe, OWN's viewers have complained that the network is "all over the place" with its programming, lacking the consistency that brings audiences back day after day. The Rosie Show, though, works hard to embody the OWN brand, incorporating Winfrey's ethos through socially progressive themes. On each show, O'Donnell is filled with off-the-cuff remarks about her four adopted children, her weight, her clothes, her lesbianism, and non-conformity more generally. Her humor on the show tends to be in the service of promoting tolerance, progress, and difference. The celebrity interview segments, for example, are rife with guests such as RuPaul, Wanda Sykes, Chaz Bono, and Roseanne Barr, who help her to explore topics like discrimination, bullying, and acceptance.
On January 3, 2012, O'Donnell featured Ben, an effeminate 6th grade boy with dreams of being a costume designer. O'Donnell uses the segment as a platform for granting Ben agency, validating and making public his experiences of being "different." In her interview with Ben and his mother, O'Donnell reinforces the importance of supporting youth like Ben, pleading for acceptance from ignorant peers. In the course of the segment, the viewer learns that RuPaul is Ben's role model: "I admire him because he's not afraid to do anything and if someone's rude, he just tells them to go away." In a moment of talk show magic, O'Donnell arranges for RuPaul to surprise Ben on stage. Seated on a couch in front of the studio audience, RuPaul offers Ben words of wisdom and encouragement: "You're such a brave kid and I just think you're the bees knees…I am so excited for you because you have so much energy and so much creativity, you're gonna' set this world on fire." O'Donnell has made similar arrangements for other children, including an on-camera meeting between Chaz Bono and an 11-year-old transgender girl named Jazz, both featured in documentaries aired exclusively on OWN. Over and over, O'Donnell's interviews are infused with progressive language, with leading questions that prompt guests to promote OWN's multicultural ideology, and with autobiographical tales of her own youth, coming out, and experiences as an openly lesbian celebrity.
[flv]http://flowjournal.org/wp-content/uploads/2012/02/CLIP-2-Meet-Ben-The-Rosie-Show.flv[/flv]
"Meet Ben"
[flv]http://flowjournal.org/wp-content/uploads/2012/02/CLIP-3-RuPaul-Surprises-His-Biggest-Fan-The-Rosie-Show.flv[/flv]
RuPaul surprises Ben on The Rosie Show (January 3, 2012)
OWN marks both Winfrey and O'Donnell's first forays into cable television. Winfrey turned to basic cable as she watched her broadcast audiences decline; in the last seasons of Winfrey's top-rated ABC talk show, she averaged less than 6 million viewers, half the numbers from a decade earlier. The press framed Winfrey's choice to found a cable channel in her name as an answer to the shrinking broadcast audience and simultaneously as an opportunity to "expand Americans' views of other people in the world."4 From its beginnings then, OWN was predicated on a return to the early utopian discourse of cable TV. In particular, OWN harkened back to cable's possibility as an alternative to broadcast, which could empower the viewer by being more interactive, personal, and relevant. The Rosie Show has embodied these ideals by promoting cultural visibility and public dialogue as a remedy for social ills such as sexism, racism, homophobia, and fat-phobia.
Although it's still early, reflecting on OWN's first year on the air, it seems that that the network reveals some of the ways that celebrity and branding cultures are reshaping and reconfiguring the basic cable TV landscape. O'Donnell, The Rosie Show, and OWN provide an opportunity to speculate on the intersections of contemporary industrial practices. In particular, the network's inability to succeed this year suggests less that OWN executives over-estimated the popularity of Winfrey's ethos and more that they over-estimated how easily her brand would translate from a one-hour broadcast program to a 24-hour a day cable service. Likewise, O'Donnell's power as a cable TV magnet seems over-blown and misunderstood. Arguably, these miscalculations mean that the shift from broadcast to basic cable is not as straightforward as making the move to narrowcasting. In other words, OWN's story offers us a look at the increasingly complicated relationship between broadcast and basic cable; clear distinctions between these two types of networks still exist, but they are changing and are harder to pin-point than industry practices would have us believe.
Image Credits:
1. The OWN logo
2. The Rosie Show logo