'Liveness' and 'Sharedness' Outside the Box
Graeme Turner / University of Queensland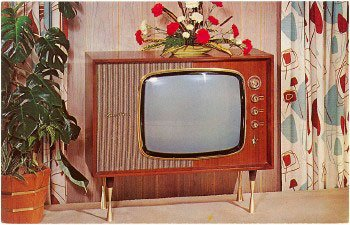 What Television Was
Having just begun the process of writing something like this myself, I have discovered that there is an emerging mini-genre in television studies of essays or chapters in books which address a question that is variously framed as 'what is television?' or sometimes 'what was television'? Provoked by questions such as Joshua Green's 'Why do they call it TV when it's not on the box?',1 these pieces address the problem of deciding exactly what we are doing when we watch television content online. So far, there is no agreed answer – although there are lots of interesting discussions of the problem. The fact that the question is raised at all, however, suggests the existence of a fairly persistent suspicion that the actual technology being used is a definitive factor: if it isn't 'on the box', then how can it be television? What makes this unsatisfying, of course, to just about everyone who has written about it, is the equally persistent recognition that much of the content in question has either been produced for television in the first place, or looks like it could have been. As a contribution to this continuing set of definitional anxieties, I wonder if we need to turn more towards investigating the similarities, rather than the differences, between the viewer's experience of consuming television via 'the box' and via the computer.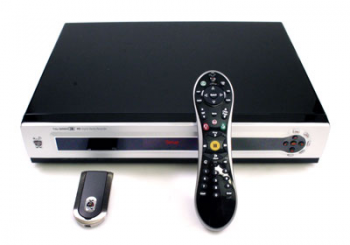 The Viewer is No Longer Bound by Schedule
Among the most familiar lines of argument used to define the specific attributes of the experience of television include an emphasis on 'liveness', and on 'sharedness'. With 'liveness', the immediacy of live television is regarded as fundamental even though, once the capacity to record and replay was developed, so much television (particularly prime-time) is pre-recorded. Notwithstanding, there is still a view that television is at its most essential when it is live – an argument that I made myself in my last column for FlowTV.2 The 'sharedness'3 argument also draws its power from television's beginnings: television's original function in most places as a national medium –its infrastructure often established by the state and its audience defined by their membership of a national community. An important component of television's capacity to construct a sense of community or belonging, the argument goes, is a sense of the co-presence of the imagined community of the nation—hence the shared nature of television's consumption.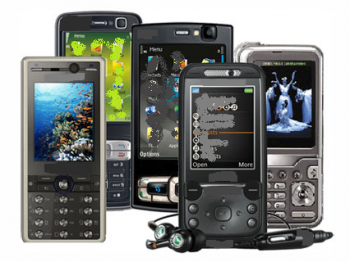 Online Consumption is Highly Individualized
On the face of it, transnational cable and satellite television troubles this model significantly; even more so, the way we view television online. The online pattern of consumption is highly individualized, through personal choices taken from extensive menus or playlists, calling up a more fragmented and atomized audience than that which is gathered by broadcast television. Furthermore, the function of the audience has been blurred by the digital capacity to copy, reproduce, forward and edit downloaded sound and vision – that is, to function as a producer. Consumption also involves a form of distribution, as one viewer after another connects to the many through a series of individual but networked transactions. Our capacity to choose, to timeshift, to control, brings in a different kind of immediacy, one that the consumer orchestrates, not the network or the producer. And so, routinely, the problem for the 'what is television?' chapter is to find a way of accounting for the fact that television content has been disaggregated from the platforms that once distributed it, and has been transformed into something else – that looks like television, but isn't on the box.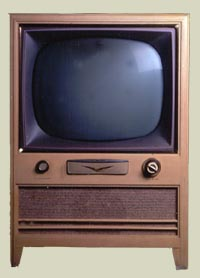 Television Content Has Been Disaggregated From the Box
Perhaps the differences aren't as clear as we might think. It is absolutely routine, for instance, for the consumer to be invited to 'share' what they have just consumed via the various social network possibilities provided through the web. This capacity seems to be an important one, since it is so vigorously used – generating the phenomenon of going viral. Daniel Dayan's discussion of the 'sharedness' of what he calls the heyday of 'central television' (that is, a television system designed to connect 'centers to peripheries'), asks if this function, of sharing, can be performed by other media.4 The answer seems to be a resounding yes. Social networking is about little else, as the imagined co-presence becomes both visible and specific.
I would also argue that the experience of consuming online replicates aspects of the liveness claimed as fundamental for television. Anthropologist Richard Wilk's discussion of the introduction of satellite television in the developing state of Belize argues that this technology changed people's 'perception of time'.5 According to Wilk, it was the immediacy, the liveness, of this feed that was significant: the direct transmission of material from outside that was being consumed at the same time in the metropolitan centre of New York, for instance, as it was in Belize. This eliminated the actual and the perceived time lag between the world of Belize and the world of achieved modernity, reducing the difference between Belize and that world to geography and culture rather than temporality.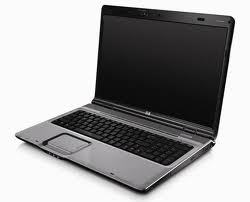 Consuming Online Replicates "Livedness"
Elsewhere, I have reported on an analogous response to my own 'first contact' with cable/satellite television in Australia – where cable was introduced, embarrassingly late, during the mid-1990s. Describing my first experience of watching a political event from London live on Sky and CNN – it was the election of the first Blair government in 1997—I noted the 'pleasures of access, the metropolitanising buzz' experienced as a result of this direct temporal connection with the metropolitan centre. Importantly, however, I explained that 'buzz' by comparing it to the feelings 'many of us experienced when first introduced to the Internet'.6 As C.Peiper, in a comment on my previous FlowTV column in January pointed out, it is not just the pleasures of access, and it is not just the linking up with transnational time. It is also about sharing an experience that is unpredictable and continually immanent:
'living in an environment in which the media I consume daily is–typically—so tightly controlled, scheduled, programmed, spun, biased, re-clipped, re-reported, and then satirized nightly (a la John Stewart or Bill Maher), watching a true televisual event, be it a natural disaster or the protests in Egypt, which disallows canning and prepackaging by virtue of its unpredictable and uncontrollable nature—well, it absolutely mesmerizes me.'7
I think that description works for more than the consumption of live television. If liveness includes a sense of the shrinking temporal gap between oneself and the rest of the world, as well as a palpable sense of immediacy, then this is something we can find as readily online as in television. This is a possibility worth following: that what was once done only on the box is now also accomplished by other means. As Dayan puts it, 'today's situation is perhaps less the story of a dethroned television faced with a new dominant medium than that of a gradual accommodation, a reluctant partnership, a multi-tiered public sphere'.8 This implies much less of a distinction between the qualities of the experience of consuming television through the box and through online media than is customarily drawn.
Image Credits:
1. What Television Was
2. The Viewer is No Longer Bound by Schedule
3. Online Consumption is Highly Individualized
4. Television Content Has Been Disaggregated From the Box
5. Consuming Online Replicates "Livedness"

Please feel free to comment.