Chop Shop, Music Supervision and The Recording Industry's Possible Futures
Kyle Barnett / Bellarmine University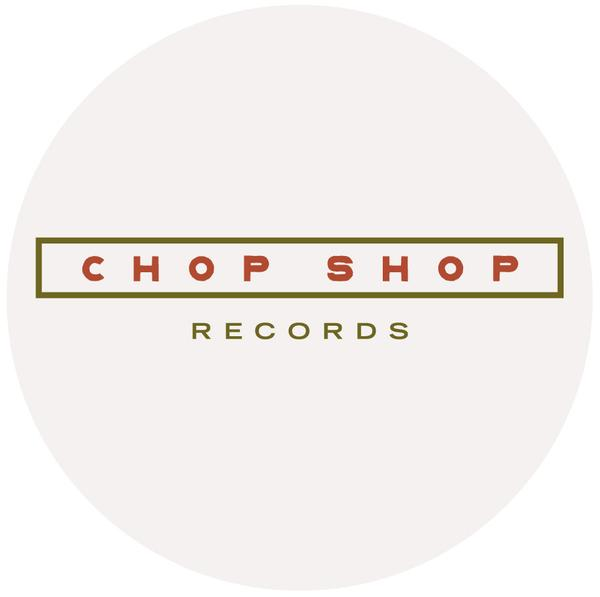 Chop Shop: new business model for the music industry?
The recording industry's current decline has led to a variety of attempts at reinvention, though to date, those attempts have fallen short. Last year, Patrick Burkart summed up the recording industry's current situation in this way: "Superior business models to CD sales are as yet unknown. While the majors are rushing to sign digital distribution deals with multiple content packagers (for cell phones, video games, and the like) there is growing concern that digital revenues are not compensating for declining CD sales, and there is no likely replacement any time soon."1 Little has changed. As I write this column, the Big Four recording companies have just marked a new low in album sales since Nielsen SoundScan began tracking sales in 1991 ("albums" include all formats in their numbers, including CD, vinyl, cassette, and audio file sales).2
There is no one cure for the recording industry's ills. But the increased importance of music supervision has provided a bright spot in the recording industry's shifting fortunes. The role of music supervisor is a highly flexible position that requires a creative understanding of music in relation to a variety of visual media, a technical ability to license this music for specific uses, as well as the negotiating skills to help determine costs. Music's use as raw material across media has a long tradition and the recording industry's desire to capitalize on this is a time-honored cross-promotional strategy. But music supervision has reached a new level of industry importance and cultural value.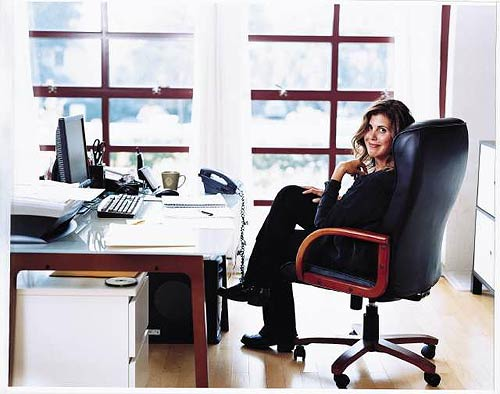 Alexandra Patsavas, music supervisor, Chop Shop head
Contemporary music supervision has largely been defined by the media presence of Alexandra Patsavas. Patsavas' Chop Shop epitomizes music supervision's new importance; the company has supervised the television shows Chuck, Gossip Girl, Mad Men, and The O.C., as well as the Twilight motion picture franchise. Through a deal with Warner Music, Chop Shop expanded into the recording business in 2007. Patsavas, who describes herself as being a member of "the first MTV generation," has long had a feel for the relationship between recorded music and visual media.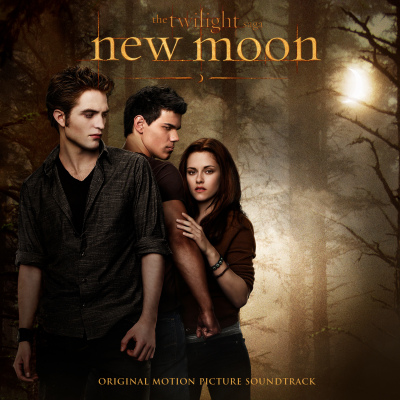 The Twilight franchise, music supervised by Chop Shop
Patsavas worked as a show promoter while at the University of Illinois before relocating to Los Angeles, where she began work at BMI's West Coast Film & TV department. A few years later, Patsavas worked for Roger Corman's Concorde Pictures, where she supervised music for fifty films in just three years.3 From there, she launched Chop Shop Music, eventually becoming a spokesperson for everyone's "new" favorite job – music supervisor – though those who dream of the role often lack understanding of the day-in, day-out tasks (music selection, licensing clearances, configuring schedules and budgets).4
However, the roles played by the music supervisor are malleable according to the tasks at hand, as has been the case with traditional Artists & Repertoire (A&R) representatives. In the way that the A&R scout of days gone by functioned as intermediaries between artists and a variety of media outlets, bridging differing institutional cultures and contexts, so must Patsavas' Chop Shop negotiate differences between the recording, film and television industries.
Music supervisors like Chop Shop are also increasingly seen as tastemakers in an increasingly fragmented music mediascape. The need for such tastemaking is acute amidst the recording industry's current economic and institutional difficulties. As Bethany Klein suggests, "The current state of the radio and music industries leaves much to be desired, and it is no surprise that many entertainment journalists and cultural commentators have expressed a need for new music gatekeepers, whether they be podcasters, music bloggers or music supervisors."5 It makes increasing sense to look at those involved in music supervision as expanding the traditional function of A&R scouts, in a recording industry converging towards ever-larger multimedia configurations.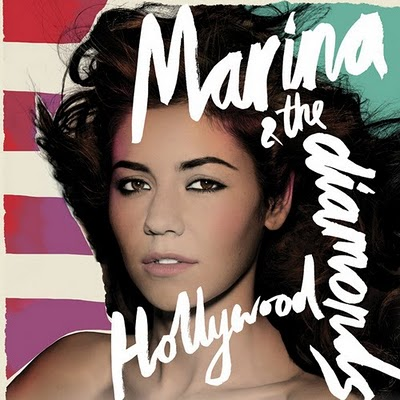 Marina and the Diamonds
In some cases, the roles of A&R scout and music supervisor are not merely similar; they are one in the same. In addition to supervising music for the Twilight series, Chop Shop also released the music for retail sales via its Chop Shop Records imprint. While their early releases represent an outgrowth of their compilation soundtrack projects, they have also signed their own acts (whose music, not surprisingly, are being licensed for film, television, and other media). These acts include Marina and the Diamonds, a heavily promoted band at this year's South by Southwest Music Festival, whose tour dates are prominently featured on Chop Shop's web site. Chop Shop's goal, then, is not only to "follow the money" from a faltering recording industry to other, healthier media industries. It is also to rethink what a record label is and might be, much in the same way that Jack Kapp's Decca label debuted during the Great Depression, through his strategy of creating multimedia stars, such as Bing Crosby (and less successfully, Al Jolson).
However, Chop Shop doesn't provide much of a model for the rest of a flagging industry, at least not yet. Chop Shop's fortuitous position as music supervisor has allowed them not to rely solely on recording sales as income source. A small indie label hardly has the ability to replicate Chop Shop's relationship with Warner Music, or its access to important film and television franchises. In fact, some small labels are reinventing themselves in others ways – such as forgetting about the for-profit music label model altogether. The Standard Recording Company, an Indianapoils-based label, recently announced their intention to become a non-profit organization, aligning its mission more with arts organizations rather than traditional recording companies. According to Standard's Mark Latta, "In some ways, becoming a non-profit won't change much…we'll still function very much like a 'traditional' label and be selective in what's released. But in other ways, it's a fundamental change to recognize that a label has a role to play as an arts organization…that a label should be part of, and belong to, a community."6
At varying points, the recording industry has sought to emphasize its role as a stand-alone entity, but it has long been crucial to a variety of other media industries. For the major labels, the recording industry's ability to weather the most difficult periods has been through its connection to other media industries, both as a viable means to continue the recording industry's still-useful role as cultural tastemaker and to provide crucial content for other media. While some still imagine the end of the recording industry framed in either Utopian (good riddance!) or Dystopian (woe is us) terms.7 However, it is more likely that we will see what we have always seen in the recording industry: a period of reinvention amidst institutional, technological, legal and aesthetic changes, with an ever changing set of winners and losers.
Image Credits:
1. Chop Shop: new business model for the music industry?
2. Alexandra Patasavas, music supervisor, Chop Shop head
3. The Twilight franchise, music supervised by Chop Shop
4. Marina and the Diamonds
Please feel free to comment