Hacking the Ivory Tower: A roundtable discussion
Flow is turning 5—come celebrate!
Downoad the Flyer and feel free to distribute.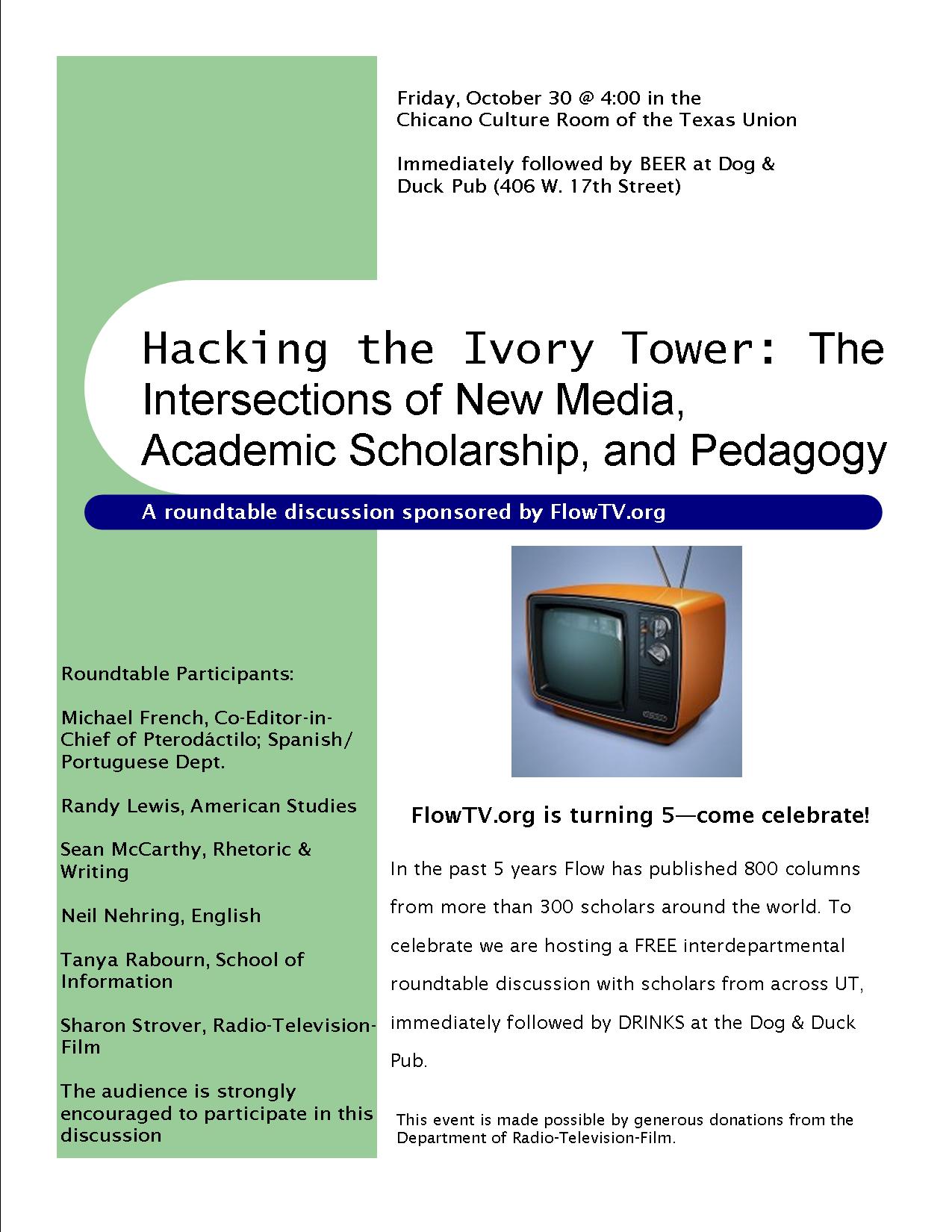 What: Roundtable discussion titled "Hacking the Ivory Tower: The Intersections of New Media, Academic Scholarship, and Pedagogy"
Why: In the past 5 years, FlowTV.org, Radio-TV-Film's online journal of new media and television, has published 800 columns from more than 300 scholars around the world. To celebrate we are hosting an interdepartmental roundtable discussion with scholars from across UT, immediately followed by DRINKS at the Dog & Duck Pub.
When: Friday, October 30 @ 4:00
Where: Chicano Culture Room of the Texas Union
Immediately followed by BEER at Dog & Duck Pub (406 W. 17th Street)
Who: Roundtable Participants include
Michael French, Co-Editor-in-Chief of Pterodáctilo; Spanish/Portuguese Dept.
Randy Lewis, American Studies
Sean McCarthy, Rhetoric & Writing
Neil Nehring, English
Tanya Rabourn, School of Information
Sharon Strover, Radio-Television-Film
The audience is strongly encouraged to participate in this discussion

This event is made possible by generous donations from the Department of Radio-Television-Film.