Climate Change TV
 Chris Russill / University of Minnesota – Twin Cities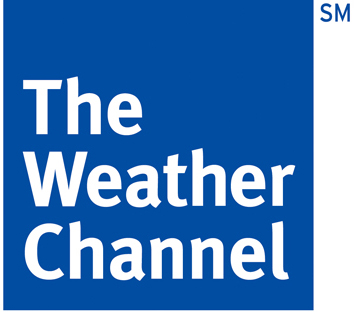 The future of climate change on television?
Everyone involved realized that the sale of The Weather Channel to NBC Universal last year would bring significant changes to the network and, in particular, its "multi-platform initiative" to report climate change. Few expected NBC to simply fire the staff of its climate change and environment program, Forecast Earth. The NBC decision to gut in-house climate change programming will be interpreted variously, yet it symbolizes the decades of vast failure by mainstream media to engage environmental crises. Is there a future for climate change on television?
The Weather Channel first indicated a serious desire to report climate change in 2003 when it hired National Center for Atmospheric Research (NCAR) scientist, Dr. Heidi Cullen, the first and still only climatologist to speak directly and consistently about global climate change to a broader public.1 Last year, amid rumors of the sale of The Weather Channel, Cullen joined Climate Central, a self-described "think tank with a production studio," viewed by some as a promising non-profit news outlet. 2 See the Columbia Journalism Review Video piece on Climate Central below:
[youtube]http://www.youtube.com/watch?v=jaqSUZE9DSw[/youtube]
Climate Central is an ongoing collaboration of scientists and communication professionals hoping to improve media coverage of climate change by producing original news content. The organization loosely traces its history to an all-star climate change conference convened October 5-8, 2005, by the Yale School of Forestry and Environmental Studies.3 The conference report is distinguished by its attention to media coverage; subsequent meetings produced a proposal for the "Climate Science Communications Consortium," a project to bring communication research to the forefront of discussions. Read the proposal here.
It is not clear how strongly these origins will define the future of Climate Central. It is possible that the project will reduce to producing b-roll and video news releases. NCAR pioneered this form of climate change news in the late 1990s by creating video packages and news anchor scripts for free use by broadcasters. Or Climate Central might pursue the model of CleanSkies.tv, an Internet channel for energy and environment news. Launched on Earth Day, April 22, 2008, CleanSkies.tv is the product of Cheseapeake Bay, a natural gas company.4 Its news program claims to offer independent, non-partisan journalism and has sought legitimacy by hiring former CBS and CNN reporters. CleanSkies also offers free distribution to "a variety of like minded groups," including Sierra Club produced spots.5
Climate Central's current plan is to produce full reports and to offer specialized services through partnerships or other cost-sharing agreements. These would include short segments (1-3 minutes) for local broadcast as well as longer documentary pieces for national broadcast. Climate Central's initial 10-minute feature for PBS appeared during Jim Lehrer's The News Hour on October 31, 2008, and was labeled as the product of a "non-partisan, scientific research group." Visit the program here.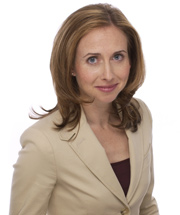 Heidi Cullen
Heidi Cullen is the on-air correspondent, and it is worth contrasting the early days of Climate Central with her work for The Weather Channel. Cullen was at the center of The Weather Channel's plan to develop a visual perspective on climate change across broadcast, print-based, and Internet platforms, an effort promising to reach new audiences in an empowering way. In the pre-Heidi Cullen days, the network emphasized strange or extreme weather and stock footage of disaster (including some NCAR video news release content). Its sponsorship of the 2004 film, The Day After Tomorrow, marked the logical conclusion of this narrow strategy. The Weather Channel did release a climate change statement and showed a willingness to provoke skeptics in the meteorological community.6 Nonetheless, the network's initial use of Cullen's expertise was frustrating, as she was restricted to brief segments of smiling, good-natured hints of crisis (several of these frustrations are documented in an entertaining fashion in the climate change film, Everything's Cool). See a clip.
Between 2006-2007, Cullen's role expanded and she anchored her own 30-minute weekly program, Forecast Earth. The 'extreme' sensibility of The Weather Channel's live coverage was not entirely absent, but a search for spectacle hardly defined the show. Instead, Forecast Earth tended toward "lifestyle" programming, in synch with the overall marketing strategy of the network. The results were mixed at best. Yet, it still seemed radical to allow a climate scientist to communicate about climate science directly to the public, even if she had to stomp through a dumpsite wearing television make-up to explain methane flaring.
Cullen's show was not designed to produce high Neilson ratings. However, it did embrace an argument based in market research. When introducing Forecast Earth to press and advertisers during the 2006 upfront, The Weather Channel's Vice President of Ad Sales, Liz Janneman argued that high ratings were a misguided measure for evaluating audiences. Advertisers should ask instead whether viewers engage with network programming and they should produce advertising that is "contextually relevant" to such content.7 The network cited research claiming to provide empirical evidence of an association between "purposive viewing" and increased ad recall. The Weather Channel promised to deliver a "purposive viewing" audience, a trait measurable by ratings sensitive to minute-by-minute variation, against which they would guarantee their ad rates.8 Janneman argued that specific features of Forecast Earth's programming flow – shorter commercial cycles and information rich content – produced this kind of viewing, and by way of contrast, she argued that high rating comedies are ineffective advertising vehicles: "it's not impacting their lives, they're just enjoying the show."9 Hitching the value of the show to such arguments was always a risky strategy and one of limited appeal to a media company featuring Tina Fey, Conan O'Brien, Saturday Night Live, and The Office, as NBC does.10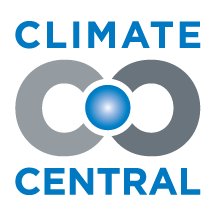 Climate Central
The content of Forecast Earth deserves more thorough analysis, but it is clear that The Weather Channel was motivated by a desire to improve their audience in the terms acceptable to advertisers. Climate Central, for its part, wants to address audiences in the terms necessary to facilitate social change through science and policy. Will this prove acceptable to news organizations? The short-term outlook is promising. There is little doubt that Climate Central programming will improve on mainstream media coverage of climate change quite substantially. Climate Central is responding to research on climate change communication and has sought to convey the issue with urgency by discussing the human implications of climate change in local contexts. This is a good sign. As long as the deep-pocketed patrons of Climate Central hold up, it is easy to imagine media companies offloading the production of climate change news to free content providers. Whether PBS, CNN, NBC, or local stations agree to share costs or to contract out for such services remains to be seen. If Climate Central has to generate revenue to cover its own operating expenses, or compete with alternative 'free' content providers to tell the climate change story, things will get more interesting.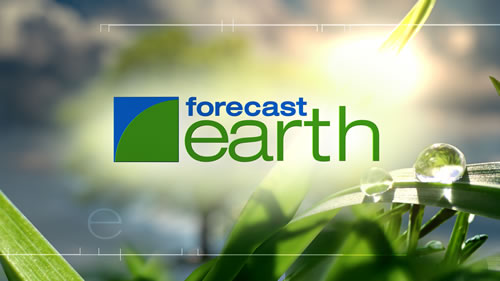 Forecast Earth from The Weather Channel
But what should we make of the displacement of professional journalism? Journalists have been strongly criticized for their treatment of climate change, and a surprising number of workshops, conferences, and experts have sought to improve matters. The solution represented by Climate Central – to simply produce better news than professional journalism and to circulate it freely – is a radical one. Although it promises impartiality, unbiased presentation, objectivity, etc., and although it has former journalists on staff, Climate Central is more oriented to norms of scientific communication than principles of journalism. In this respect, Climate Central will probably overvalue and overstate the role of scientific information in producing positive social change.
To conclude, I doubt Climate Central will innovate too wildly, at least initially, since its products need to look like regular news and they need to fit into the routines of news organizations. Climate Central is also likely to reflect the dominance of economic discourse in discussions of policy and solutions. But there is the potential for something more. Lisa Parks has pointed out that a number of scientific fields are "organized around televisual epistemologies…" and that "they are increasingly televising and digitizing their own research practices and findings…".11 This is true of many of the sub-fields involved in climate change. Television is an important aspect of the Earth Observing Systems of NASA and the computer simulations of climate change models. Climate Central has a real opportunity to engage this more imaginative sense of the televisual. It is already proposing to use television to engage the public in processes of scientific inquiry, to conceive television as an element of research practice, and in this respect – just maybe – Climate Central is pointing toward a different role for television in the climate change crisis.
Image Credits:
1. Weather Channel
2. Heidi Cullen
3. Climate Central
4. Forecast Earth from The Weather Channel
Please feel free to comment.