Is There a Detective in the House?
by: Chandler Harriss / Alfred University
IN ADDITION TO OUR REGULAR COLUMNISTS AND GUEST COLUMNS, FLOW IS ALSO COMMITTED TO PUBLISHING TIMELY FEATURE COLUMNS, SUCH AS THE ONE BELOW. THE EDITORS OF FLOW REGULARLY ACCEPT SUBMISSIONS FOR THIS SECTION. PLEASE VISIT OUR "CALLS" PAGE FOR CONTACT INFORMATION.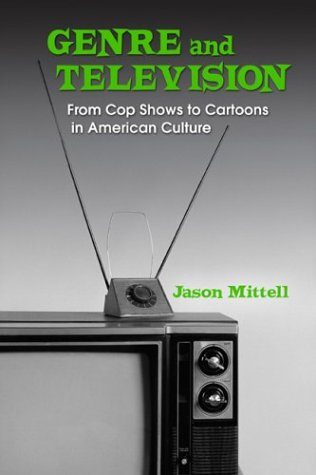 Genre and Television
What does the word genre mean? In Genre and Television (2004), Jason Mittell argues the genres should be considered cultural categories and are used to help audiences categorize and make sense of different types of programs. In essence, he contends that genres are not components of texts, but instead are categories of texts generated by audiences. Thus, he denies the text's capacity to fully determine its genre. This is apparent when he writes, "Although genres are categories of texts, texts themselves do not determine, contain, or produce their own categorization…Genres exist only through the creation, circulation, and consumption of texts within cultural contexts" (11). It should be acknowledged that Mittell does agree that structural components may help define a text's genre, but only if the audience recognizes the connection between structure and genre. In the end, it is the audience that wields the generic power.
In contrast, Vladimir Propp (1968) contends in Morphology of the Folktale that genres are recognized by groupings of fixed and constant structures. Propp's argument emphasizes plot structure based on character actions while dismissing character attributes. In other words, Propp would likely argue that Mittell's acceptance of popular beliefs will deny the pursuit of a structure's genesis and will fail to recognize when a structure has been adapted for a new and novel presentation. In other words, dressing up textual structures in new clothes does not change the genre it merely defamiliarizes it. This leads to the false belief that there are more genres than actually exist. Ronald Tobias (1993) takes up this issue in 20 Master Plots. In Proppian terms, some popularly accepted genres like Westerns might not be genres at all. We need to look no further than the multiple structures Will Wright attaches to Westerns in Sixguns and Society (1975) to see that the Western structure is not stable or fixed in the way that Propp requires.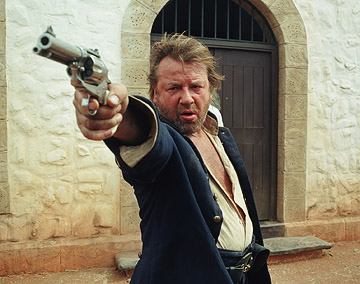 Western
At the root of debate is a fundamental discussion over what the word genre means and in many respects both Propp and Mittell are absolutely correct. The answer to this dilemma might be as simple as dividing the term genre into multiple components with different, yet specific, purposes. I suggest that we begin to think of structural genres and cultural genres as equally acceptable categorizations. In short, it should be acceptable for one program to be defined differently depending on the purposes of the scholar; this may even lead to other uses of the word such as stylistic genres where film noir springs directly to mind. It might also be expected that the text's structure will influence the cultural categorization, as Mittell suggests in his discussion of police programs. For example, programs like CSI, Crossing Jordan, and Dexter take what Tobias (1993) calls the "riddle" plot a few steps away from the prototypical "cop show" by divorcing their lead characters from guns and the physical apprehensions of criminals. However, these characters still carry badges and many of the discourses embedded within these shows are linked directly to their representations of the State. On the other hand, a program like House uses the very same plot structure, but in large measure divorces its discourses from the cop show. Of course, some discourses are present across these boundaries. House, CSI, Dexter, and Crossing Jordan all place the scientific discourse in the foreground, but unlike the others House possesses no discourse of justice and provides viewers with no representation of the State. This has led some reviewers like Diane Werts of Newsday (2005) to tag its genre as a medical mystery.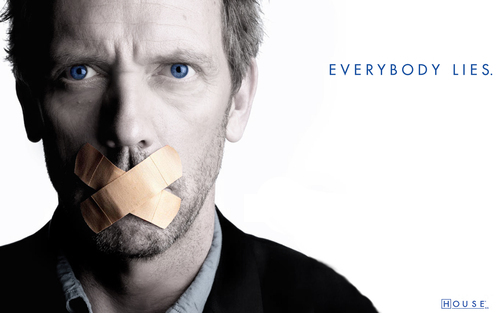 House
It would be difficult for Mittell to argue that House is part of the same genre as Dragnet, but it would be quite simple for Propp to illustrate that it is. This is precisely why scholars need to stop the debate about what the single word (genre) means and begin to qualify it. The idea behind a generic categorization called medical mystery implies this distinction while simultaneously conflating it. Medical is based on the show's setting and its characters' attributes. However, mystery is based on the structure of the plot. In short, House is not a "cop" show, but it is very much structured like one. In fact, Paul Attanasio the executive producer of over 50 episodes of House cut his teeth as a writer for the critically-heralded cop show Homicide: Life on the Streets so there is no surprise how strikingly similar the plots' structures are.
In the end my point is simple, the multiple levels (plot structure, style, and ideology) of any televisual text require us to think about genre on multiple levels. In the song "Achin' to Be" Paul Westerberg and his band The Replacements sung, "In a black and white picture there's a lot of grey bunk." These lyrics could easily be applied to the discussion of genre. It is not black and white and likely never will be, but this is not an indictment on using generic categories. We can define the grey bunk even if we focus on different levels of greyness. This essay is simply a recognition that most generic categories never have been and never will be universally accepted. It is interesting that Mittell devotes just over 200 pages to his discussion of generic delineations, but never successfully answers the question that opens his book. Is Northern Exposure a sitcom or a drama? Can the answer be both or is it neither?
Works Cited
Mittell, Jason. Genre and Television: From Cop Shows to Cartoons in American Culture. New York: Routledge, 2004.
Propp, Vladimir. Morphology of the Folktale. Trans. Lawrence Scott. Second ed. Austin TX: University of Texas Press, 1968.
The Replacements. Achin' to Be. Compact Disc. Sire Records, 1989.
Werts, Diane. "Glued to the Tube "House" Riding High…" Review. Newsday September 12, 2005, sec. Entertainment.
Wright, Will. Sixguns & Society: A Structural Study of the Western. Berkeley, CA: University of California Press, 1975.
Image Credits:
1. Genre and Television
2. Western
3. House
Please feel free to comment.