Soap in the Chocolate Bar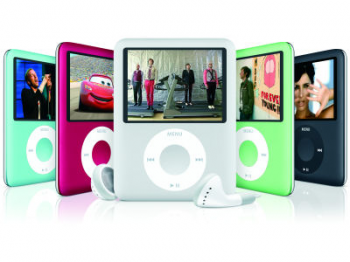 Ipod Nano
Apple unveiled the latest variation on its iPod portable music player on September 7, and techies could hardly contain their gadget lust. David Pogue of the New York Times hailed the iPod Nano as "gorgeous, functional, and elegant . . .to see one is to want one" (Pogue, C1). Walter Mossberg of the Wall Street Journal, usually sober-minded in his evaluations of hardware and software, gasped that the player, the size of five credit cards stacked together, was "gorgeous and sleek . . . beautiful and incredibly thin . . . I am smitten" (Mossberg, B1). Apple has always excelled at promoting fashion; early in its history, Steve Jobs suggested that its computers be encased in exotic hardwoods.
Apple dominates the on-line music market, selling nearly three-quarters of all "legitimate" music downloads. The profit margins on its 99-cent downloads are razor-thin, however. Essentially, iTunes serves as a loss leader for the sale of iPods, which continue Apple's tradition of pricing its proprietary formats at a premium in comparison with its competitors. Much of Apple's appeal is grounded in its signification of status and conspicuous consumption.
Yet despite its sleekness, the iPod is a less than accommodating companion. All audio files must be converted to Apple's proprietary AAC format, based on its FairPlay digital rights management system. Although FairPlay was hailed as less restrictive than other DRM schemes, tracks from rival download services such as Napster or MSN will not play on iPods. In addition to tethering Apple users to its proprietary formats, the rights of users can be altered at any time, at Apple's sole discretion. FairPlay initially allowed downloads to be burned onto ten consecutive CDs; after that, their order must be rearranged. In May 2004, Apple reduced the number of CD copies from ten to seven, while raising the number of playback devices from three to five. The system also detects and blocks similar playlists, and does not allow songs to be edited, excerpted or sampled except exclusively on Apple's terms. The iTunes music store does allow visitors to sample 30-second song clips, yet the clips are arbitrarily chosen and provide little insight, aside from the most repetitive selections. A former iTunes user sued Apple in 2005, accusing FairPlay of violating his fair use rights, and the iPod-iTunes DRM linkage as an "unlawful bundling and tying arrangement" that violates federal and California state laws by "suppressing competition, denying consumer choice, and forcing consumers to pay supra-competitive prices for their digital portable music players"(Cohen).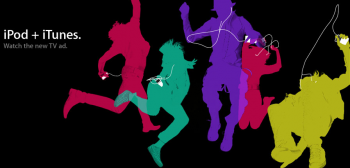 Ipod Itunes
Given the disadvantages in sound quality and fair use that surround existing forms of digital music, what are their advantages? First, the appeal of digital music is based in part on the ability to contain huge amounts of data in a small area — the "geek" thrill of massive storage. A second attraction is the possibility of immediacy, to sort and regroup files endlessly and summon a file quickly from the database. Third, customization via digital software is expedient, efficient, and accomplished at physical remove (although software nomenclature implies otherwise; we "grab" cuts and personalize collections via "drag and drop" applications). Greater possibilities for user programming result in music increasingly approached in terms of utility, rather than aesthetics (witness the popularity of ring tones, from which the recording industry derives revenue that surpasses downloads; never mind that the sound quality is akin to jamming a darning needle in one's ear). Rather than songs themselves, play lists serve as a form of personal expression. In cyberspace, people collect lists rather than objects. ITunes features myriad play lists, although a cursory glance of celebrity play lists reveals their propensity for self-aggrandizement and self-promotion.
Through play lists and digital rights management, Apple and other companies attempt to construct a history for artifacts that have no history. Unless they are burned onto CDs, digital files have no physical manifestation. They consist of data, metadata, and a thumbnail, and therefore lack the "value" of a medium you can hold in your hands. When a product is delivered in a string of bits, rather than presenting itself in a physical form, it appears to have less value. Diminished or nonexistent physical presence undermines the notion of intellectual property; hence the widespread illicit copying of software and public support of file sharing. As goods lose their physicality, producers attempt to imbue them with greater and greater amounts of constructed value. This, ultimately, is Apple's strategy: Sell sexy yet crippled hardware, make the content almost incidental, and let the users do the heavy lifting of promotion. For all of its style, the iPod is little more than an exercise in corporate bad faith. The chocolate bar is filled with soap.
Sources
Peter Cohen (2005). "iTunes User Sues Apple over FairPlay," PCWorld.com, Jan. 7.
David Pogue (2005). "Defying Odds, One Sleek Ipod At a Time." The New York Times, Sept. 15.
Walter Mossberg (2005). "Ipod's Latest Siblings." The Wall Street Journal, Sept. 8.
Image Credits:
1. Ipod Nano
2. Ipod Itunes
Please feel free to comment.