The Republic of Tyra
by: Anna McCarthy / New York University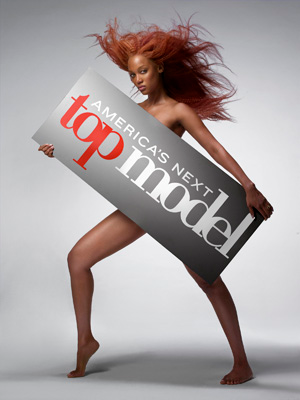 Tyra Banks, America's Next Top Model
There has been a lot of talk recently, in these "pages" and elsewhere, about reality television as a technology of rule. Once you start thinking about things this way — and it is hard not to after reading Laurie Ouellette's persuasive essay on Judge Judy — reality TV seems to illustrate with seductive ease the form of power Michel Foucault dubbed governmentality. One can argue that these television programs, teaching the "conduct of conduct," are media versions of community policing. They demonstrate forms of individual self-management through lessons derived from the behaviors of others, behaviors displayed for our horrified pleasure and then corrected by the expertise of a variety of non-state disciplinary figures: juries of experts, psychologists and childcare specialists, professionals of all stripes. These authorities work in consort with devilishly clever social structures that not only create seriality and suspense but also embody ideas about justice and personal responsibility. These structures enable the various forms of elimination and transformation, some of them very humiliating, on which these shows rest. I can't imagine suffering through those ambushed makeovers that send people whose style seems perfectly acceptable into sobbing shame spirals, or the endlessly escalating screaming matches America's Top Model stages between very hungry women.
But is the pedagogical voice of reality TV actually persuasive or effective as a program of rule? Despite the applicability of the governmentality paradigm to reality TV, I am not convinced that these programs do literally train citizens to think or act a certain way. Indeed, to see media images as direct instantiations of the art of government is to reduce Foucault's theory of governmentality to an Orwellian theory of social reproduction. I don't think that those scholars who have identified the undeniable parallels between neoliberal principles of governance and the lessons in personal responsibility taught by reality TV are making any claims about the effectiveness of these lessons, nor indeed are they assigning causal agency to media images in the manufacture of a neoliberal consensus. But I do wonder where the argument is going to go once we've fully enumerated the multifarious ways that reality programs embody particular political rationalities. As Pat O'Malley, Lorna Weir, and Clifford Shearing have noted, there's a danger that the focus on political rationalities in their ideal form, rather than in their "messy implementation," will lead work on governmentality to "lose its dynamism and degenerate into ritualized and repetitive accounts of 'governing' in increasingly diverse contexts."
The question for those of us who are interested in thinking about historical and institutional discourses on governing by television is how best to avoid ritualized and repetitive analyses. No one wants to see the highly relevant critique of neoliberalism transformed into one more example of an argument that writes itself. I am hopeful that this can be avoided because it seems to me that there are a lot of nuances and differences that remain to be addressed as we think about reality TV's relationship to programs of rule. These shows may indeed play a pedagogical role in our lives, but I don't think they necessarily teach by example. As Heather Hendershot pointed out a few weeks ago, seeing women with monster melon boobs on TV doesn't promote negative body images — indeed, extreme make-over programs are likely to reinforce female viewers' feeling that their current rack sizes are really quite sufficient.
On a different scale, the need for nuance is important because the kinds of governance we see being acted out in these shows are sometimes difficult to reconcile with any conception of the modern era's liberal art of government, understood as motivated by the problem of how to maximize of the freedoms available to citizens, the latter conceived as fully autonomous, sovereign individuals. The trials that people endure in reality TV, dependent on mental and physical ordeals, scapegoating, and bodily mutilation sometimes seem pre-modern in their punitive bodily intensity, reminding us of the gruesome description of torture at the beginning of Discipline and Punish. Indeed, journalists frequently compare these programs to the Roman Coliseum. This commonplace suggests that reality television take us into a realm that is very other to advanced liberalism as a political rationality. In fact, where it takes us is the horrific realm in which this rationality is actually implemented. As evidence mounts of the illiberal techniques of rule, from torture to the denial of civil rights, on which neoliberal governmentality rests it strikes me that what extreme makeover shows demonstrate is not the neoliberal ideal but rather its deep contradictions.
Image Credits:
1. Tyra Banks, America's Next Top Model
Please feel free to comment.