Flow 2016 Registration & Check-in
ONLINE REGISTRATION IS CLOSED – Attendees can still register on the day of the conference at the registration desk. All conference fees must be paid by CHECK ONLY.
Conference Check-in:
Whether you've registered or not, all attendees arriving at the conference should check-in at the registration and information desk. Locations and hours are as follows:
Thursday, Sep 15 — Sinclair Suite (UNB 3.128) — 12p-4:30p
Friday, Sep 16 — Sinclair Suite (UNB 3.128) — 8:30a-4p
Saturday, Sep 17 — BMC 3rd floor foyer — 9a-4:30p
Registration rates for the 2016 conference:
$75 for graduate students and independent scholars
$150 for all other attendees (faculty, industry professionals, etc.)
Free to UT Faculty, Students, and Staff
To complete your walk-in registration:
Once the online registration has closed on September 13th, you will need to fill out a walk-in registration form and be prepared to pay your registration fee by check – no cash or credit cards can be accepted on-site. For more information, please speak to a conference organizer or volunteer at the registration and information desk located in the Texas Union's Sinclair Suite.
---
Sponsors:
The Flow Conference organizers thank the following sponsors for their support: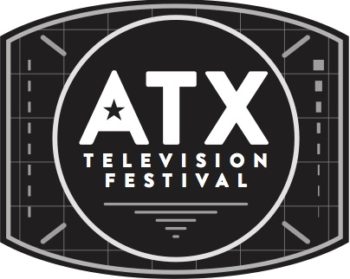 ATX Television Festival
ATX Television Festival is a four-day event that celebrates the television medium: looking back at its history, where it is now, and where it is headed. The festival consists of panels, screenings and events where attendees and leaders in the TV industry talk, watch, and experience television together as one community. Badges for Season 6 (June 8-11, 2017) are on sale now at www.atxfestival.com.

---
The Flow Conference is planned and run by the Flow Conference Committee Registered Student Organization (RSO)